Log
Nice Assortment of Winter Species
It's been a while since our last report but we have been running every day and catching a variety of species. We haven't been exclusively sailfishing like we normally are this time of year but we can't complain. There has been a really nice mixed bag of species in the area from the reef all the way to the sword grounds.
Calm Weather & Lighter Current Days
On calm or lighter current days we have spent more time working ballyhoo showers and trolling the reef. We have also been deep dropping for vermillion and yelloweye snapper. This has paid off with decent action on days that would otherwise be pretty tough.
There have been a lot of ballyhoo on the reef getting chased sails, mutton snapper, bonito, mackerel, and more. This is usually a fall/winter event so it can definitely pay off to bump ballyhoo out of the outriggers in shallow. We also sight fish for sailfish when we see them balling bait.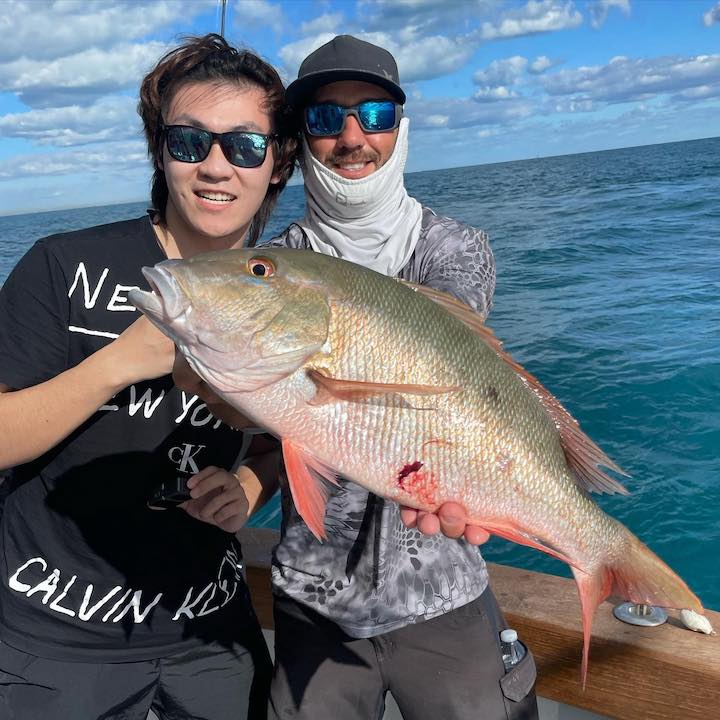 We have also been trolling a bit on calmer days instead of emphasizing kite fishing. This has yielded a few late-season dolphin as well as a wahoo or two a week.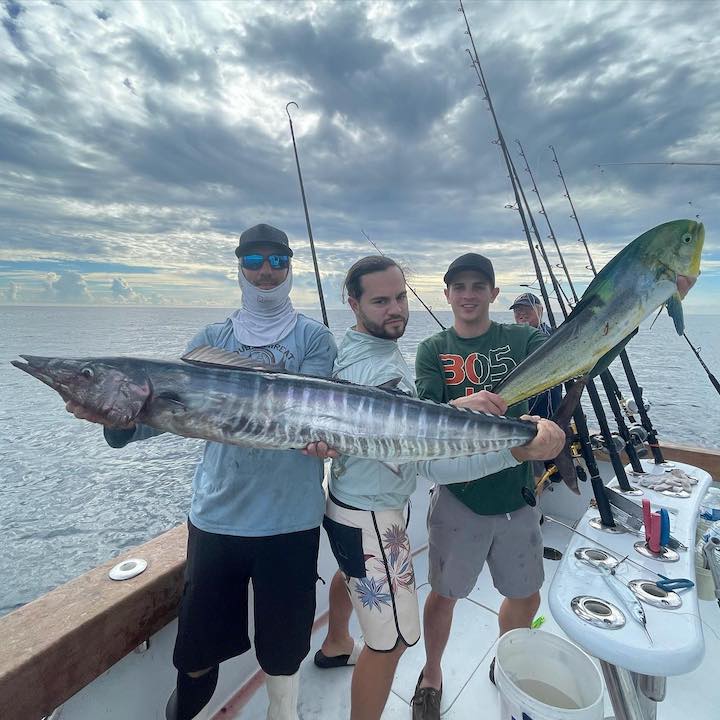 Kite Fishing on Windier Days
On windier days and days with stronger currents, the kite fishing has been getting steadier. On our better days we have been getting 3-5 bites from sails on a full day with the right conditions. These aren't the numbers we hope to see during spring but it's plenty of action!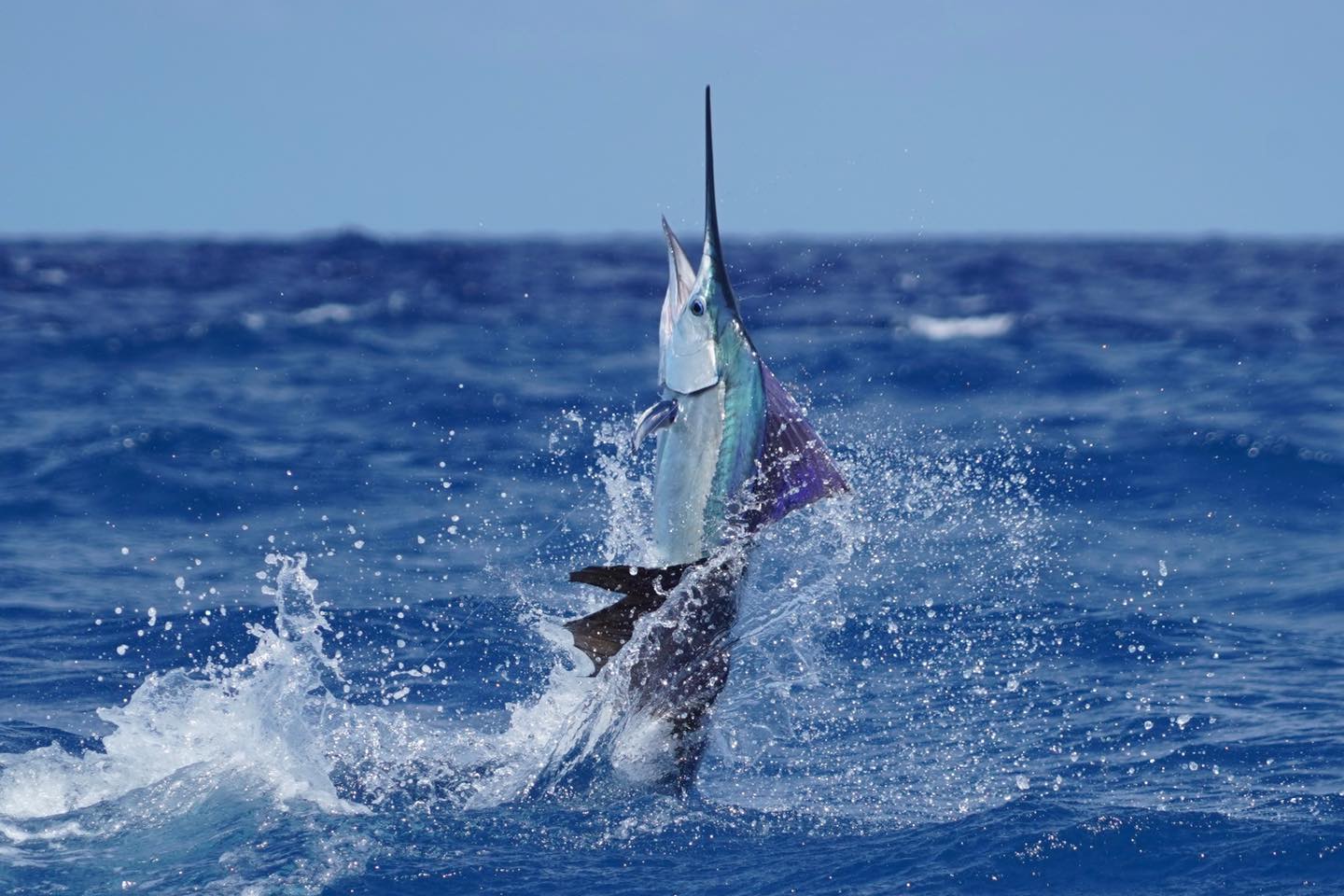 Wintertime Swordfish Bite
More than anything, the swords have really been biting for the boats lucky enough to make it out there. We had a trip on Christmas Day where we caught a 320 lb fish on the first drop and went home! That's pretty hard to beat.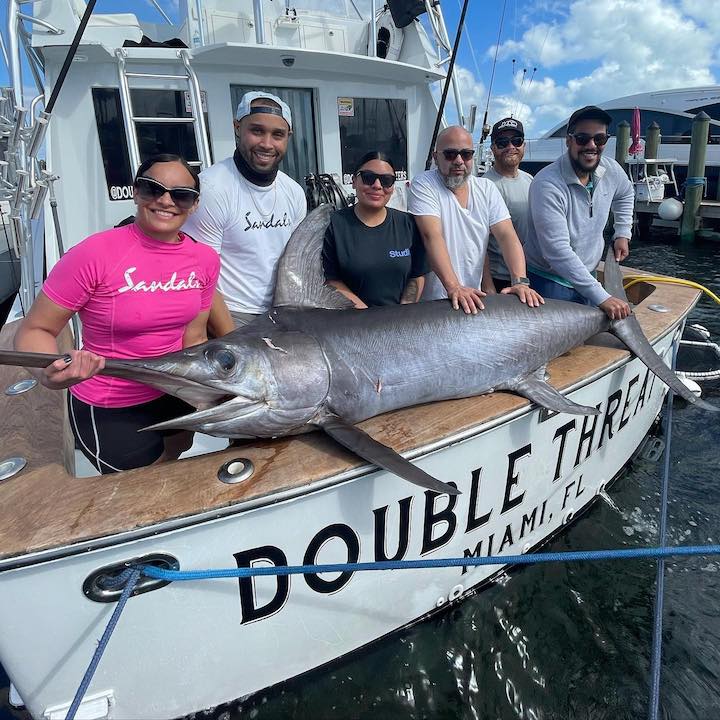 There are a variety of species biting depending on what you would like to target and the conditions. Feel free to reach out if you want to catch that bucket list fish or just get on the water for a great day of fishing!
---
‹ Back