Inshore Fishing Charters
Flats Fishing in Miami
(Up to 3 People)
Here at Double Threat Charters, we leave the dock with intentions of going "catching" during every charter. Our knowledge, experience, and equipment help us put our clients on consistent catches. We won't take all the credit however. We are lucky to live in one of the most diverse ecosystems in the world with inshore opportunities on the east and west coasts of South Florida. Located in the heart of Miami, Biscayne Bay offers opportunity to catch tarpon, snook, bonefish, permit, seatrout, and more.
Casting, Live Baiting, Sight-fishing, and More
Inshore fishing in Miami provides a fantastic opportunity to catch fish in a serene environment. Taking place in calm protected waters, flats fishing charters allow the typical angler, as well as those prone to seasickness, a chance at catching a trophy fish of their own. Neighboring all of Miami's famous venues, Biscayne Bay is a diverse ecosystem that many trophy game fish call home. During flats fishing adventures, clients will find themselves in the heart of Miami. It's an urban feel with a serene twist. Imagine being hooked up during a tarpon fishing charter and watching your fish dance on the surface with the Miami Skyline as the backdrop. How about sneaking away to one of the pristine flats and casting a live crab at a pod of tailing permit? It's an adrenaline rush to say the least. Book your inshore fishing trip today and experience the often overlooked opportunities right in Miami's backyard!
HALF DAY MIAMI FLATS FISHING CHARTER- $800 (4 hours)
Our half day inshore trips are a great choice for anyone on a bit of a time constraint. These 4 hour inshore fishing trips take place in any number of different habitats all across Biscayne bay. Although these trips are shorter than our full day charters, there are still an ample number of opportunities to get hooked up to tarpon, snook, bonefish, permit, jacks, snapper and more depending on the season or particular bite.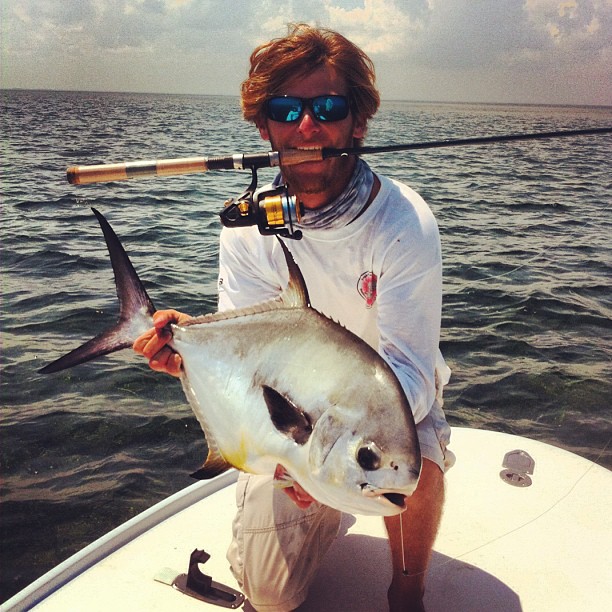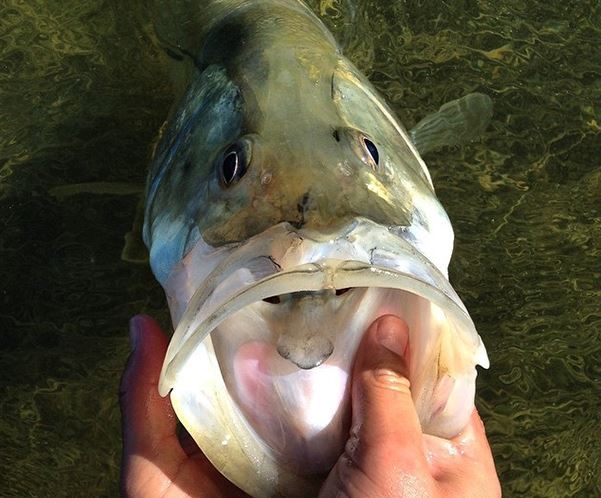 Full Day Miami Flats Fishing Charter- $1000 (8 hours)
Spending 8 hours on the water during our full day inshore charters is the best way to truly sample what Miami's shallow waters have to offer. Shallow flats, grass beds, mangrove shorelines, finger channels, and profound urban structures all come together to form the greater Biscayne Bay Area. These areas are home to all sorts of different fish species given different conditions. At any point during your trip you may hookup to tarpon, snook, jacks, sea trout, bonefish, permit, sharks, and more! Spending a full day out on the water gives us ample time and flexibility to target various species depending on time of year, daily conditions, and customer preference.
Highly Versatile 21' Young Bay Boat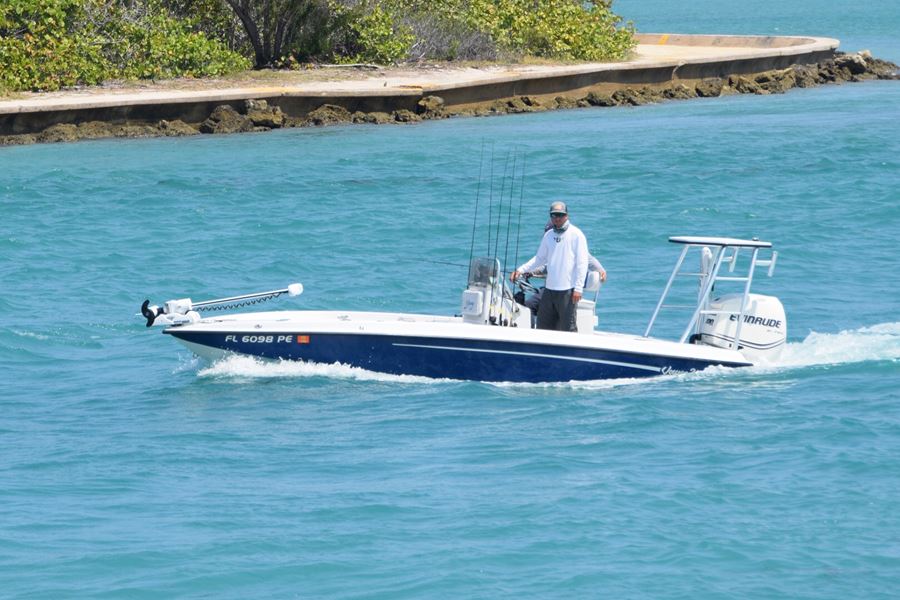 Should anglers choose to fish inshore, they will have the pleasure of spending time aboard our 20' Young Bay. Whether you're a novice angler, seasoned pro, or even a fly fisherman, we are more than happy to accommodate the full spectrum of tackle and expertise. This boat's greatest advantage is its flexibility. Its hull design allows anglers to chase bonefish and permit in mere shallow water, or hunt tarpon and snook in more exposed channels and inlets. The boat cuts through chop like it is non-existent with its sharp entry and speed and the assistance of the 200 Evinrude E-tech. A cooler on board keeps drinks ice cold throughout the day. With a trolling motor, poling platform, and more additions, this boat is ready to fish. The skiff is also equipped with a live well and has a ridiculous amount of storage. At 21 feet in length, this boat is comfortable for up to 3 people and does it all.
Captain John Prahl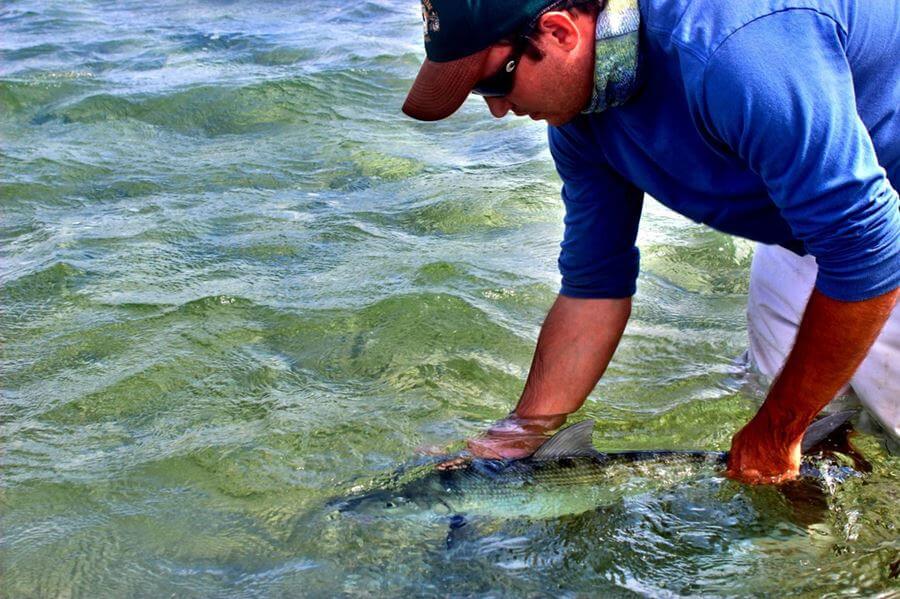 Captain John Prahl is a fourth generation Miami native who we're proud to have on board as our inshore fishing specialist. He has over 20 years of experience fishing in the backcountry of Miami, Florida. He grew up fishing the waters of Miami's Biscayne Bay, the Florida Keys, Dry Tortuga's, Flamingo in Everglades National Park, the Gulf of Mexico, Florida Bay and Whitewater Bay, as well as in the canals and urban waterways. South Florida provides one of the most diverse and challenging, but also one of the most prolific recreational inshore fisheries in the world. John has the experience to put his anglers on fish during any time of year regardless of the conditions.