Inshore Fishing
Flats Fishing in Miami
Fishing aboard a 20' Young Bay with Captain John *Up to 3 people welcome aboard
Here at Double Threat Charters, we leave the dock with intentions of going "catching" during every charter. Our knowledge, experience, and equipment help us put our clients on consistent catches. We won't take all the credit however. We are lucky to live in one of the most diverse ecosystems in the world with inshore opportunities on the east and west coasts of South Florida. Located in the heart of Miami, Biscayne Bay offers opportunity to catch tarpon, snook, bonefish, permit, seatrout, and more. Located about an hour southwest of Miami is the Everglades National Park where snook, tarpon, redfish, seatrout, and more abound within miles of the ramp. Depending on the weather, time of year, and preference of our clients, one or both of these locations typically provide world-class inshore opportunities. Read more about these incredible locations below and feel free to contact us with any questions.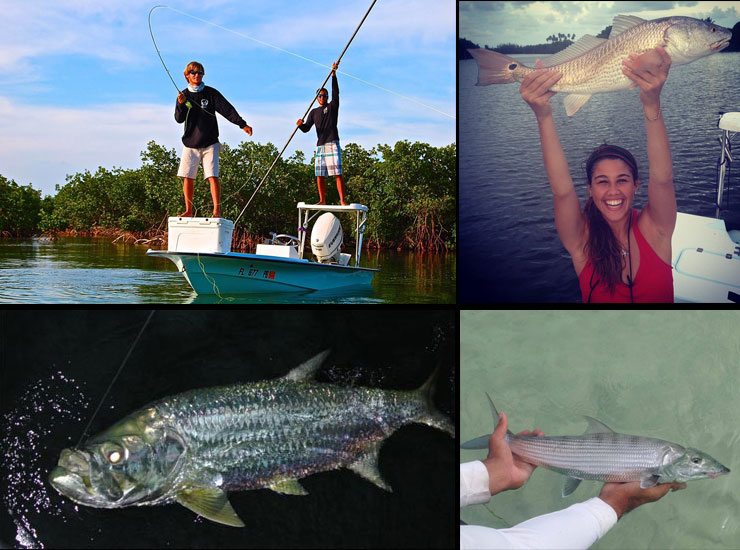 Miami Flats Fishing Charters in Biscayne Bay
Inshore fishing in Miami provides a fantastic opportunity to catch fish in a serene environment. Taking place in calm protected waters, flats fishing charters allow the typical angler, as well as those prone to seasickness, a chance at catching a trophy fish of their own. Neighboring all of Miami's famous venues, Biscayne Bay is a diverse ecosystem that many trophy game fish call home. During flats fishing adventures, clients will find themselves in the heart of Miami. It's an urban feel with a serene twist. Imagine being hooked up during a tarpon fishing charter and watching your fish dance on the surface with the Miami Skyline as the backdrop. How about sneaking away to one of the pristine flats and casting a live crab at a pod of tailing permit? It's an adrenaline rush to say the least. Book your inshore fishing trip today and experience the often overlooked opportunities right in Miami's backyard!
Check out the trips below or Contact Us and we'll do the rest!
Full Day Miami Flats Fishing Charter- $700
Spending 9 hours on the water during our full day inshore charters is the best way to truly sample what Miami's shallow waters have to offer. Shallow flats, grass beds, mangrove shorelines, finger channels, and profound urban structures all come together to form the greater Biscayne Bay Area. These areas are home to all sorts of different fish species given different conditions. At any point during your trip you may hookup to tarpon, snook, jacks, sea trout, bonefish, permit, sharks, and more! Spending a full day out on the water gives us ample time and flexibility to target various species depending on time of year, daily conditions, and customer preference.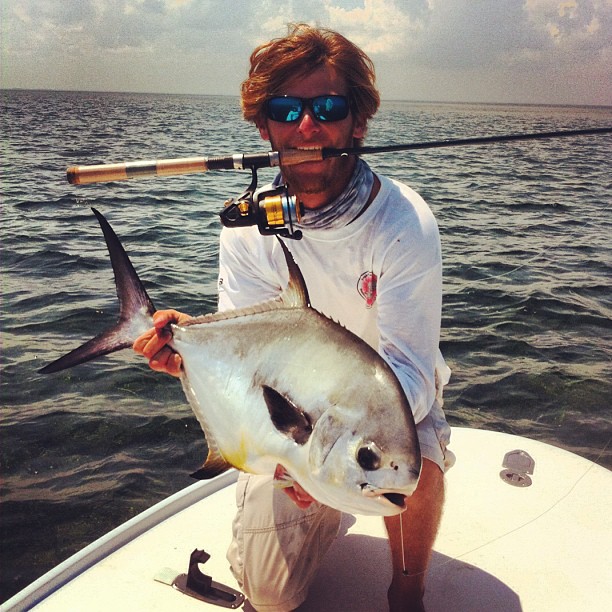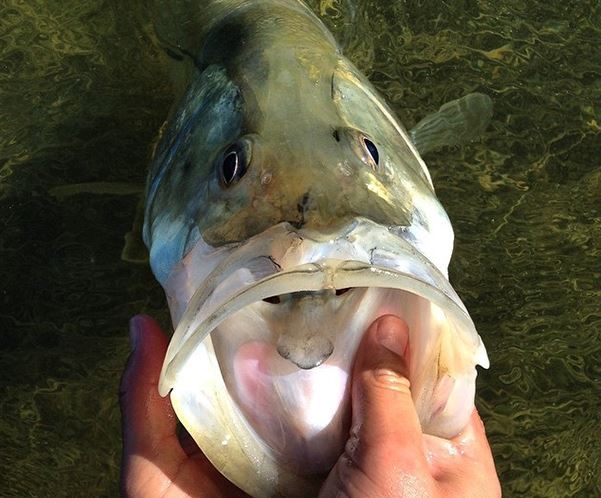 Half Day Flamingo Fishing Charter- $550
A half day trip makes for a shorter but equally enjoyable taste of the Everglades. Nearly every sought after species of backcountry game-fish can be caught within just a few miles of the ramp. This 4-5 hour trip is still long enough to allow us to employ multiple techniques for your target species, but flexible enough to still leave you time at the end of your day if you have additional plans. We offer both morning and afternoon trips for ease of scheduling, so feel free to let us know when you'd prefer to get out on the water!
Nighttime Snook & Tarpon Fishing Charters- $600
During spring and summer, nighttime tarpon and snook fishing opportunities take off. The onset of spring triggers the southern migration of large tarpon. These fish are generally targeted around the beaches and passes during early morning, late evening, and nighttime. Fishing for them stays steady from around March through July. In addition to tarpon, snook school in the inlets and passes along Miami's coast to spawn during the warmest months of the year. Our evening/nighttime snook trips take advantage of the red hot action that ensues when these fish breed. In excess of 10 fish per night is not uncommon with tarpon, large snapper, and grouper also crashing the party.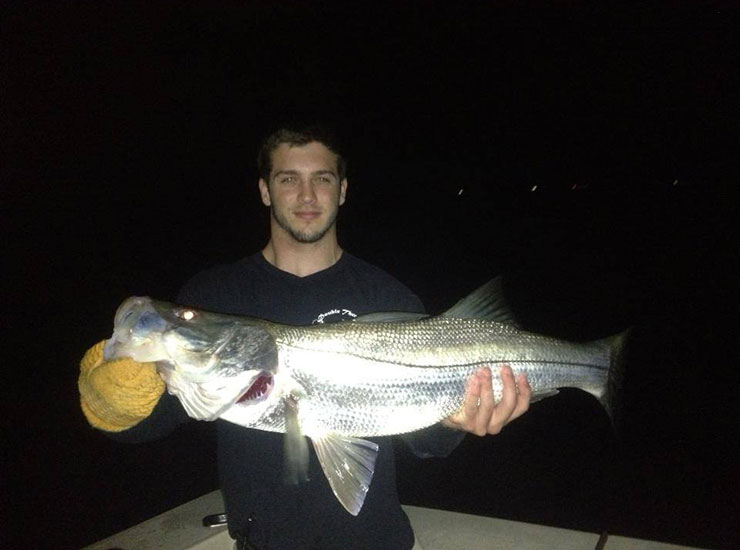 Backcountry Fishing Charters in the Everglades
Although Miami's fantastic sport fishing can occur mere minutes from the city, jumping in the car and heading toward the Everglades offers a truly unique experience. "Flamingo" borders the southernmost edge of the Everglades National Park, so your inshore fishing charter will take place in a very remote setting. The overgrown shorelines envelope untouched waters that host many of Flamingo's light tackle targets. Waiting for you are ravenous predators that have probably never seen the baits you'll be presenting. Large and aggressive snook, tarpon, redfish, black drum, sheepshead, seatrout, sharks and more will be targeting your baits. Fish won't be the only thing you'll notice while fishing Everglades National Park. The area has wild and exotic nature; don't be surprised to see other animals while you roam this beautiful area. Porpoises, manatees, alligators, American crocodiles and hundreds of species of birds will accompany you throughout the day. Take in the natural beauty of this untouched environment and enjoy your light-tackle fishing charter without the hustle and bustle of society's interference.
Check out the trips below or Contact Us and we'll do the rest!
Full Day Flamingo Fishing Charter- $750
A full day in Flamingo is an 8 hour trip that offers flexibility like no other. During the course of the day we might sight fish for redfish, work shorelines for snook, and cast to rolling tarpon all in the same trip. Inshore slams are quite common in Flamingo and a full day gives our guides the best bet at capitalizing on the best bites during the course of the entire day.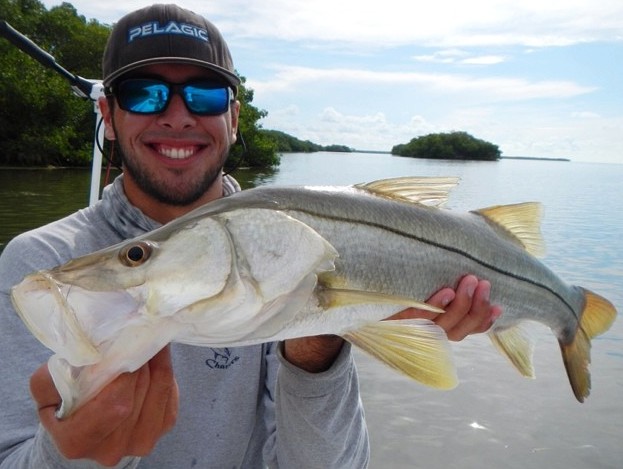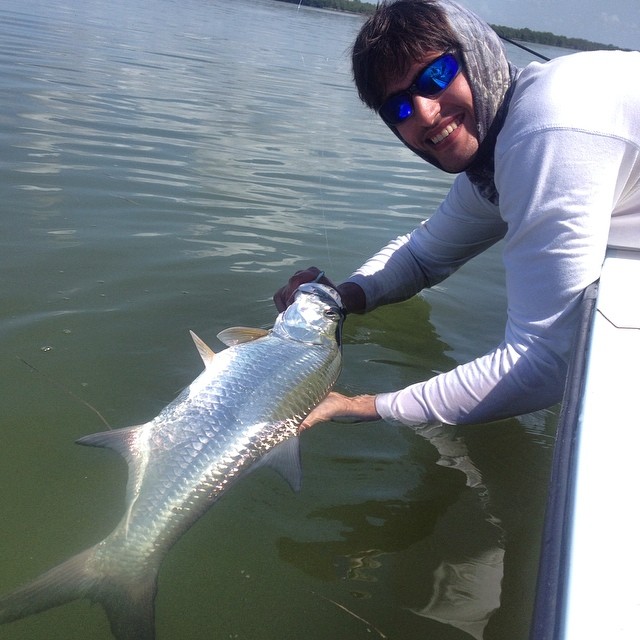 Half Day Miami Flats Fishing Charter- $500
Our half day inshore trips are a great choice for anyone on a bit of a time constraint. These 4-5 hour inshore fishing trips take place in any number of different habitats all across Biscayne bay. Although these trips are shorter than our full day charters, there are still an ample number of opportunities to get hooked up to tarpon, snook, bonefish, permit, jacks, snapper and more depending on the season or particular bite.
Casting, Live Baiting, Sight-fishing, and more aboard the Highly Versatile 20' Young
Should anglers choose to fish inshore, they will have the pleasure of spending time aboard our 20' Young Bay. Whether you're a novice angler, seasoned pro, or even a fly fisherman, we are more than happy to accommodate the full spectrum of tackle and expertise. This boat's greatest advantage is its flexibility. Its hull design allows anglers to chase bonefish and permit in mere shallow water, or hunt tarpon and snook in more exposed channels and inlets. The boat cuts through chop like it is non-existent with its sharp entry and speed and the assistance of the 200 Evinrude E-tech. A cooler on board keeps drinks ice cold throughout the day. With a trolling motor, poling platform, and more additions, this boat is ready to fish.. The skiff is also equipped with a live well and has a ridiculous amount of storage. 20 feet in length, this boat is comfortable for up to 3-4 people and does it all.
To book, simply go to our Contact page and call or email us to make arrangements prior to making a deposit.