Log
Winter Kite Fishing With Double Threat Charters
During the winter seasons here in Miami fishing can be the best of the year. Some fishermen like the summer months, some prefer the winter months, but we love to take advantage of the weather and the fishing that is brought upon us thanks to the cold fronts. Kite fishing is some of the best fishing and can offer some of the best experiences. Kite fishing opens the field for many kinds of species and we will tell you all about those.
Sailfishing off Miami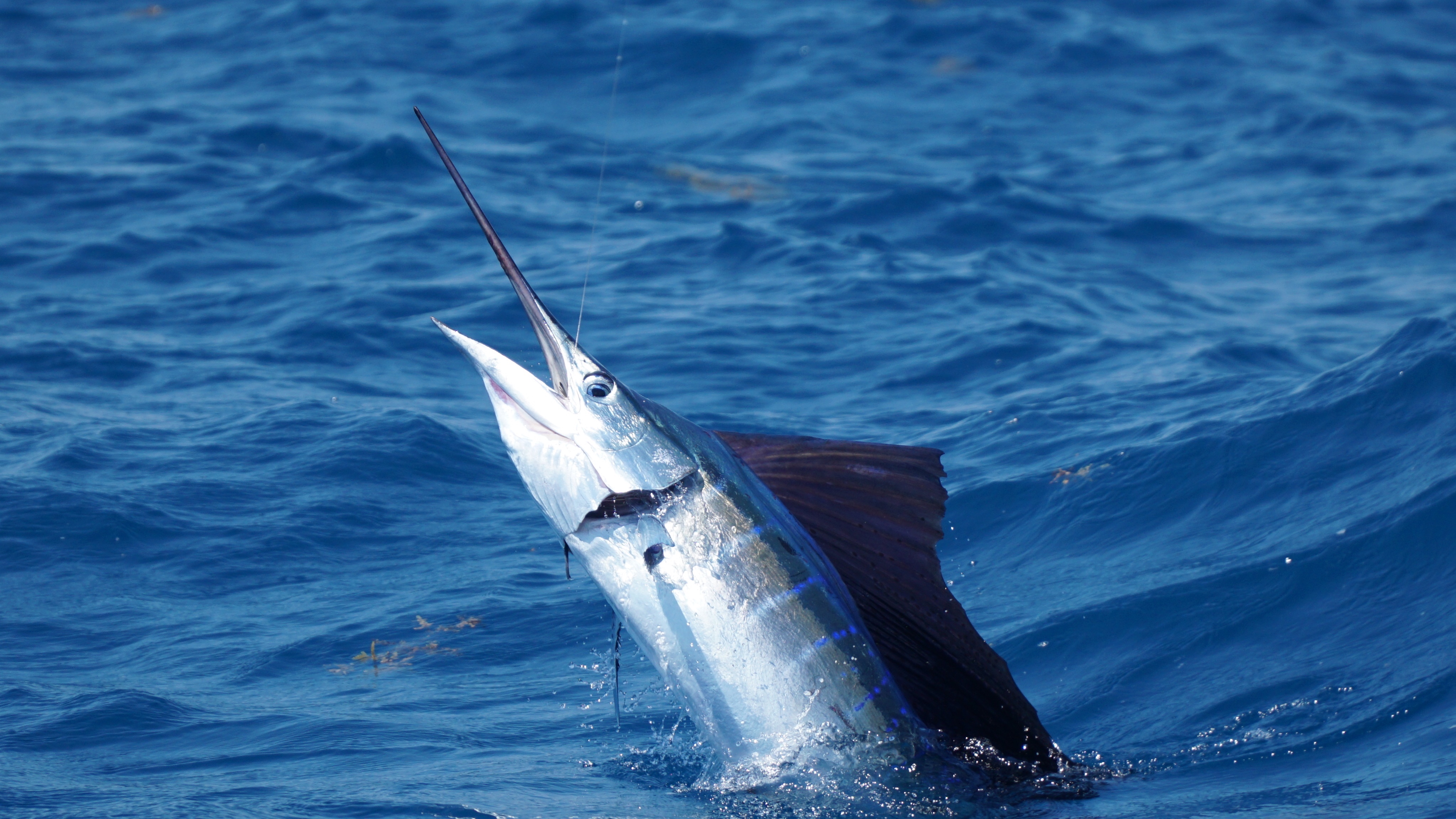 Kite fishing is notorious for sailfish, these fish love the live baits that get suspended above the water by the kites. The most important part of kite fishing is positioning and keeping the boat as motionless as possible, if the baits appear unnatural these fish will not be as attractive as they would be if they were free swimming. With a strong bite comes a strong fight, these fish fight amazing and are truly an experience on their own.
Mahi Fishing off the Kites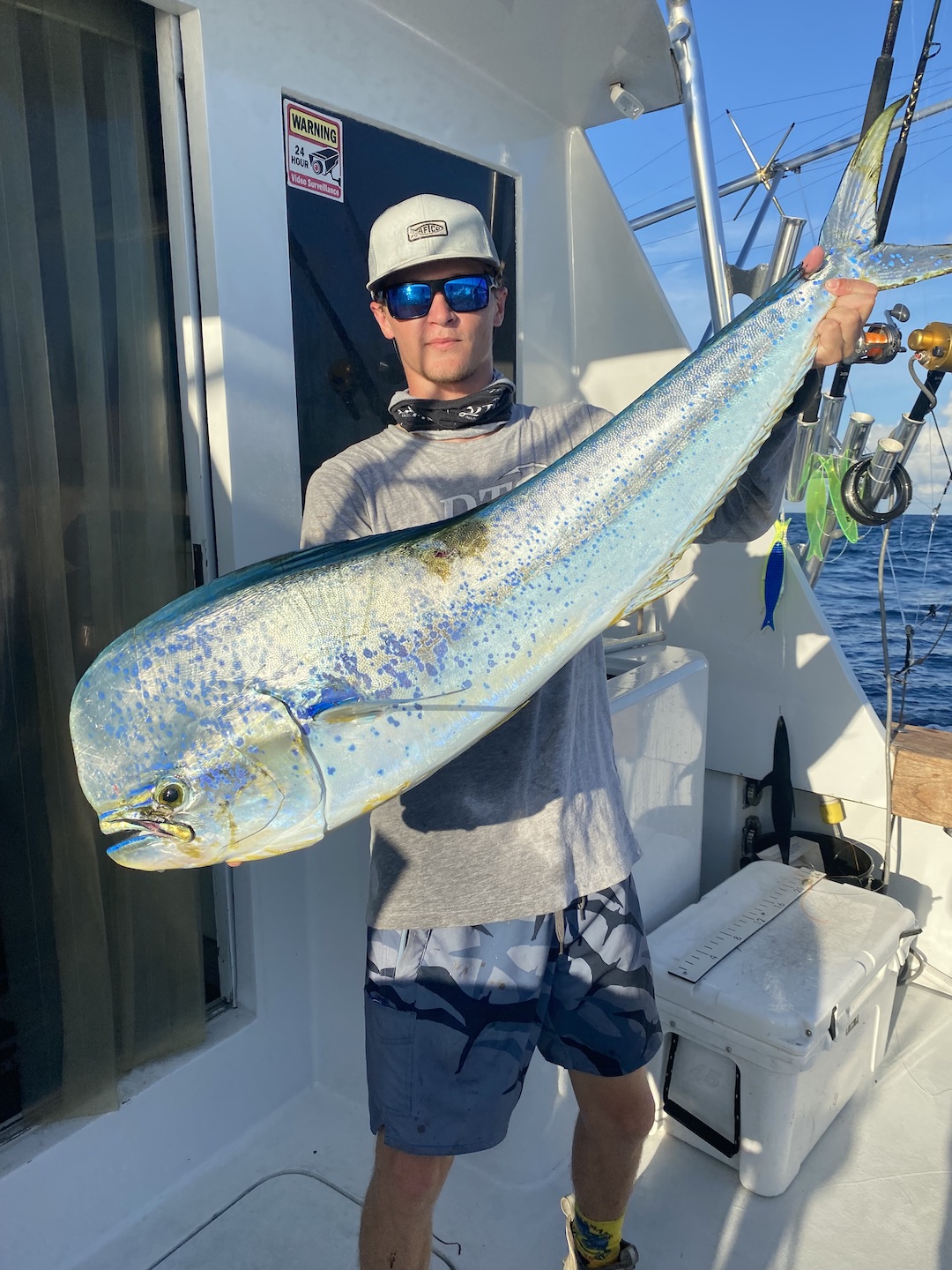 Mahi can be someone's favorite type of fishing for many ways and they are always an adrenaline rush when you get into a school of mahi. During the winter seasons mahi tend to "slow down" or head south, but when you do find the occasional school it can be an amazing feeling with that rush of energy and fish hooking up on every rod you have in the water. Typically during the warmer months mahi spend their time out in deeper water, but during the upcoming winter months, they move closer to shore.
Blackfin Tuna Fishing off Miami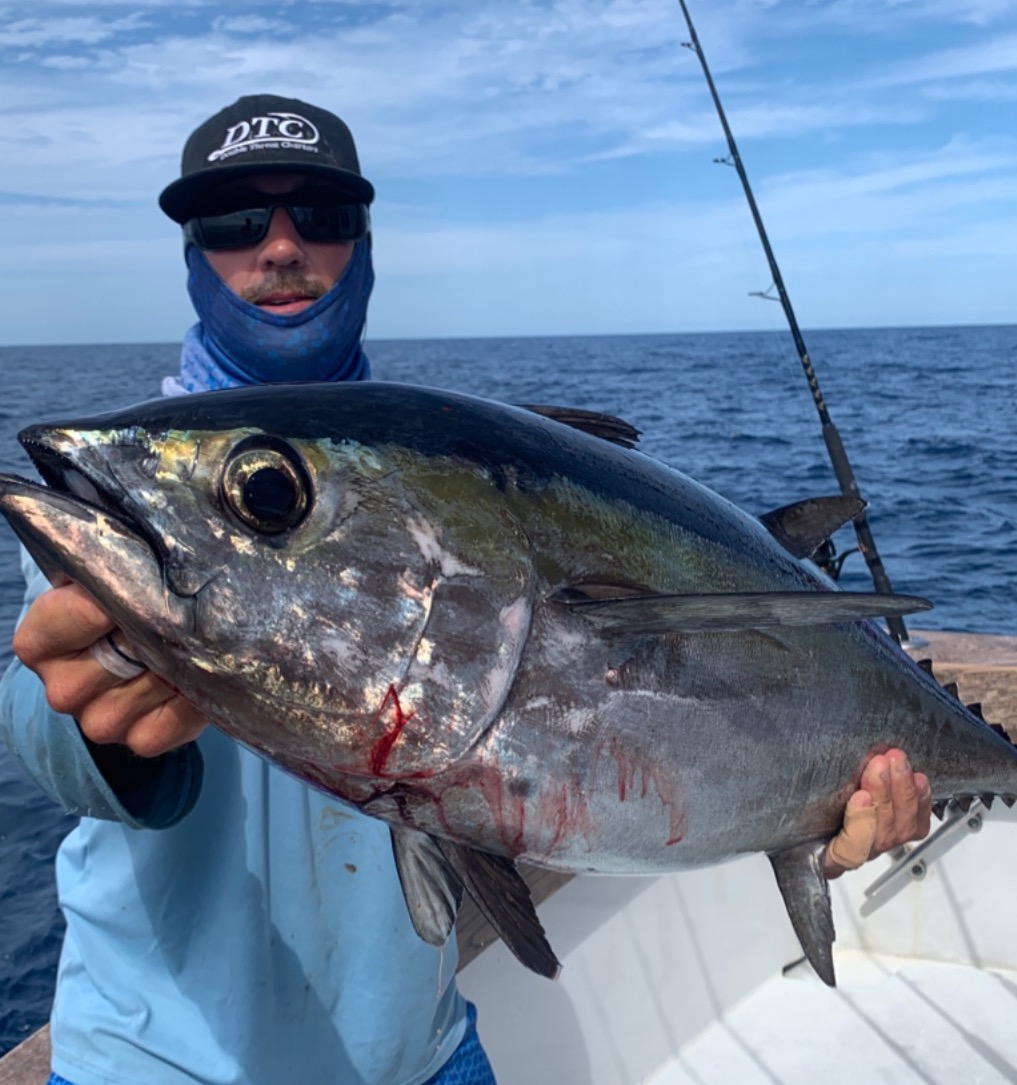 On yesterday's charter we had a big blackfin tuna school attack our kites. Everybody loves a good winter time black fin tuna especially on a kite. Here in the winter a blackfin tuna is not the most uncommon thing, blackfin tuna are schooling fish, it's not rare to see them blowing up on the surface on a school of bait or attacking your bait on the kite rods. Targeting blackfin out of Miami are usually done by kite and in the afternoon or early morning and are targeted best by sight fishing.
---
‹ Back