Clown Knifefish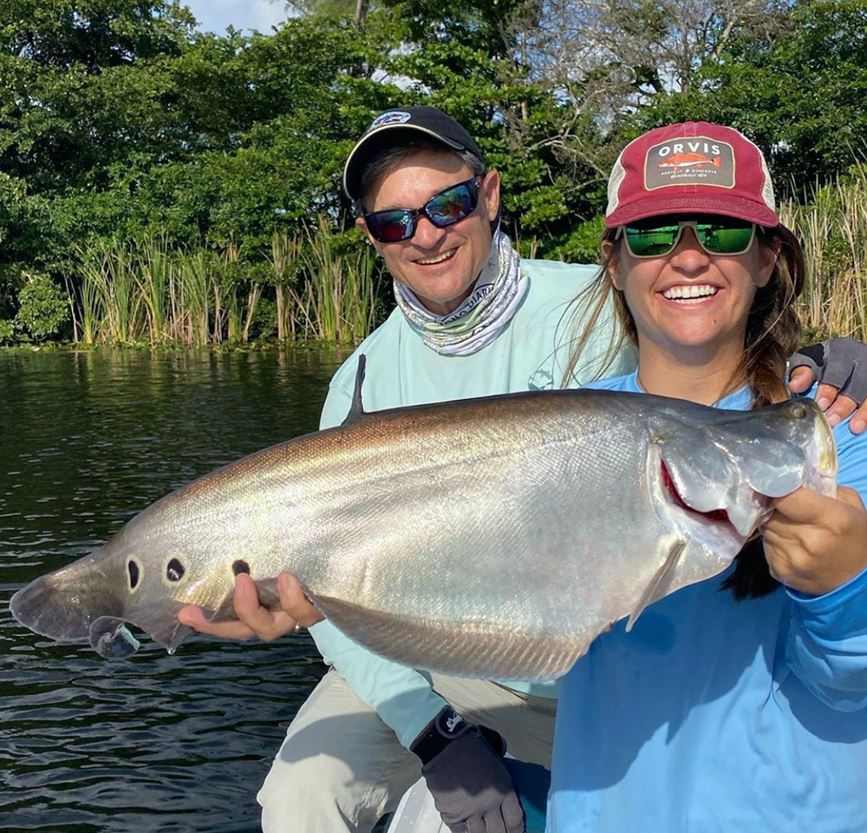 Peak Season: September/October
Best Charter: Full Day Freshwater Fishing
Best Technique: Live Baiting
Best Bait: Golden Shiners
Table Fare: Catch and Release Only
Clown Knifefish in Miami
Clown knife fish are in invasive species of South Florida and certainly look the part. These freakish looking predators are natives of Southeast Asia but somehow made their way into our waterways over the last decade.
Clown knifefish are definitely a bucket list freshwater gamefish and are surprisingly impressive fighters. They may not look like it but these fish fight exceptionally well and sometimes take off on majestic jumps. They also take off on long runs and deep dives and even swim backwards.
These fish are picky eaters and much like tarpon they are more likely to feed at dusk or dawn but they can be caught all day. Larger knifefish are mostly solitary so multiple hookups are uncommon. These are definitely rare fish located in just a handful of Miami's waterways but captain Abie Raymond, a close friend and inshore specialist has them pretty dialed in.
Feel free to give us a call if you're looking to knock these off your bucket list or are interested in catching other freshwater species in Miami.