Amberjack
Amberjack
Peak Season: February-June
Best Charter:Full Day Offshore
Best Technique: Drifting the Wrecks
Best Bait: Blue Runners
Table Fare: Decent (sometimes have worms)
Wreck fishing for Amberjack
Pound for pound, Amberjacks are one of the hardest fighting game fish offshore Miami. Amberjack roam deep reefs and wrecks at about mid depth, feasting voraciously on fish swimming by in the current. Amberjack can be targeted with heavier conventional or spinning gear rigged with braided line, a minimum of 80lb mono leader, and either live bait or vertical jigs.
Deep Wrecks for Amberjack
Most of our amberjack are caught in wrecks from 180-300 feet so don't hesitate to try deep wrecks with high profile. It can be difficult and time consuming to anchor at these depths so we recommend power drifting for amberjack. Make sure you measure the current and line up your drift so you have time to get the bait down to the wreck. Once you get there, always take 20-30 cranks so your bait is clear of the wreck and you have some clearance when you get a bite.
Heavy Tackle for Amberjack
When the amberjack are really biting, we like to use 50lb tackle with 100lb braid, 100lb leader, and 20-35lbs of drag on the reel. This is an immense amount of pressure for most anglers so make sure you have a physically fit angler if you want to target reef donkeys. We love large live baits such as blue runners, speedoes, bullet bonito, giant pinfish, etc for amberjack. These baits demand attention and usually don't last long in the right areas.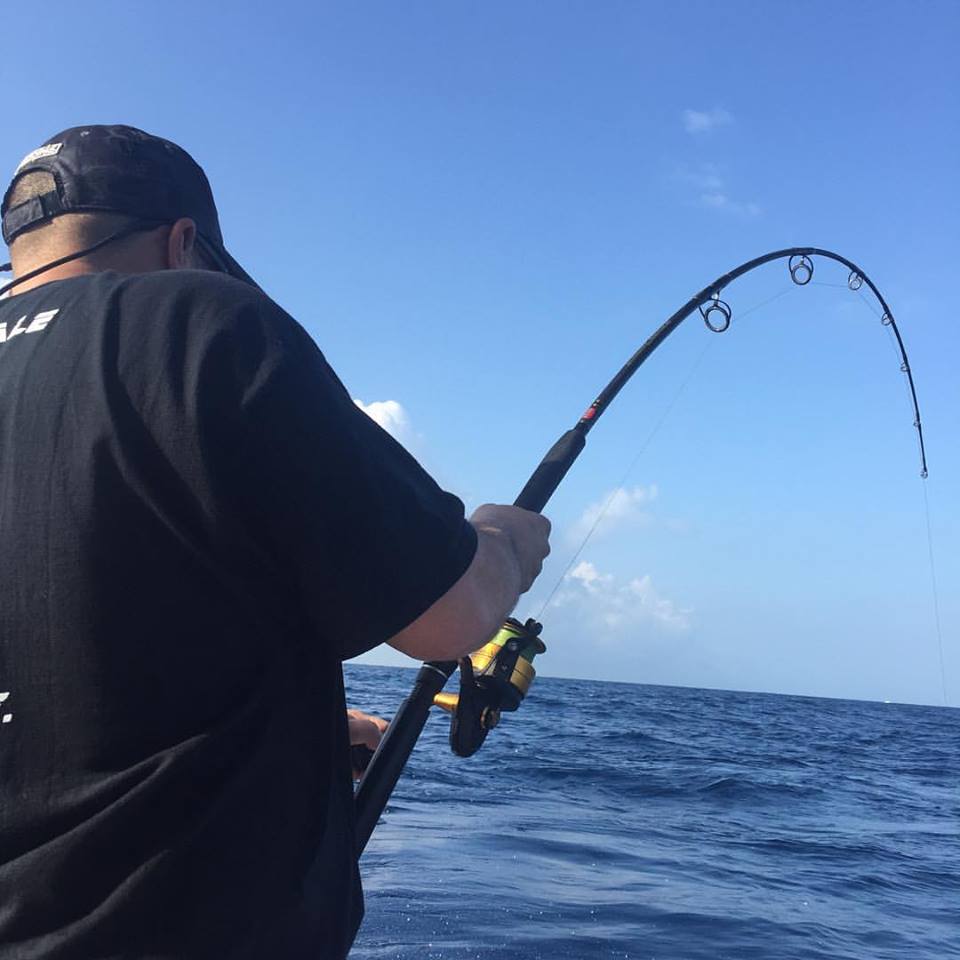 Vertical Jigging for Amberjack
Jacks are reaction strikers, so when jigging, the quicker the better. Amberjacks off Miami can reach weights of 60lbs or more, and will engulf most anything that looks edible. These jacks have a thick black bar that crosses through their eyes when they get aggressive. Amberjacks call reefs and wrecks home year round, though they typically bite best when there is a fair amount of current moving over the structure. Smaller AJ's make for fair meals on the table, though larger ones typically contain worms. Our wreck fishing charters out of Miami and the Keys typically release these fish after enjoying the fight they have to offer.