Log
Winter Fishing in Miami, 'Tis the Season
Winter Fishing in Miami
It's been quite some time since our last report. We experienced steady mahi fishing all summer and fall, caught plenty of fish inshore, and we are now gearing up for winter. The seasons are changing and things only get better inshore and offshore from now all the way through spring. Winter fishing in Miami has diverse opportunities for anglers of all skill level.
Sailfish Charters in Miami
Offshore, sailfish, mahi, kingfish, swordfish, and more will keep people busy throughout the winter. On calm days, swordfish are accessible and typically biting about 15 miles out. Nearshore, the sailfish bite will keep improving throughout winter and spring. November-January we typically average 2-4 sails per trip but when the conditions line up double digit days are not uncommon. These fish are easily accessible for half day charters and serve as a great introductory billfish. Unlike marlin, sailfish can be caught in numbers on light tackle with consistency. Using 20lb line and kite fishing equipment allows us to put anglers of all ages on these spectacular gamefish. They are the fastest fish in the ocean and acrobatic to say the least. Read more about sailfish here:Miami Sailfish Charters It is November and we have had several fronts move through in the last month which have caused the sailfish to move into our area. In addition, the mahi have been in numbers on the edge which make for exciting by-catch. In the last few trips, we have been catching 1 or 2 sails per day and a handful of mahi during our last few trips which is a good start for early in the season. An additional cold front just came through so things can only be getting better.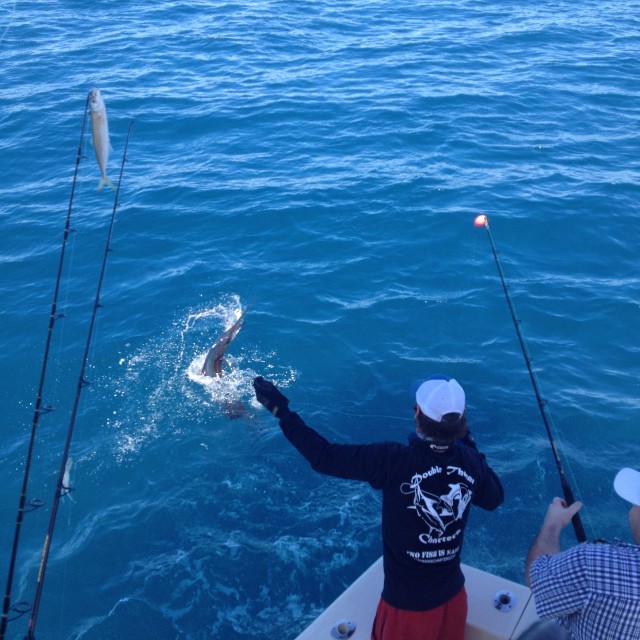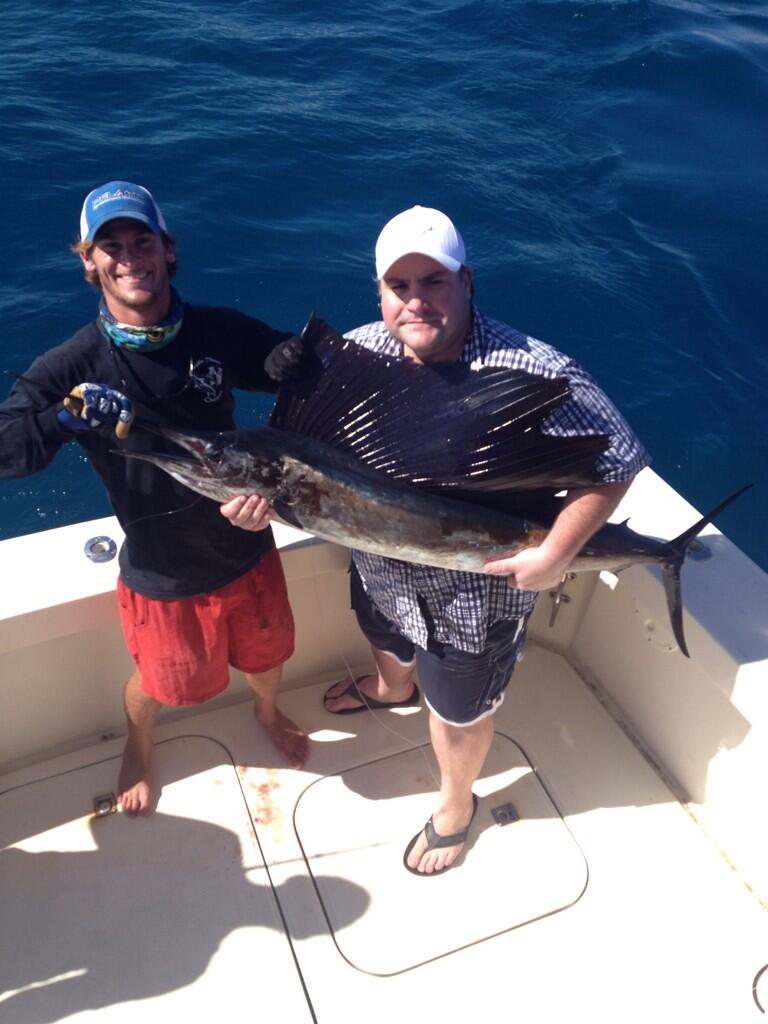 Inshore Fishing Improves with Falling Temperatures
Late Fall and early winter is an excellent time of year to entertain anglers of all skill level in Biscayne Bay. For novice fishermen, seatrout, ladyfish, jacks, mackerel, bluefish, and small tarpon are can be targeted with ease by casting artificial lures on the west side of Biscayne Bay. You are almost guaranteed fast paced action on light tackle. A few weeks ago, we crushed the seatrout with some guests who wanted to get the rods bent. We ended up catching 32 trout and various other bycatch as well. Read more about seatrout here:Seatrout Fishing in Miami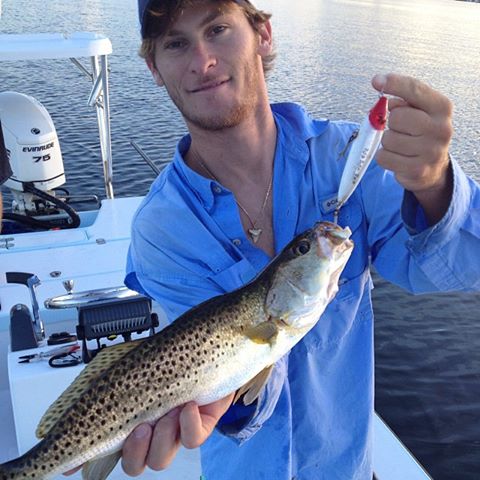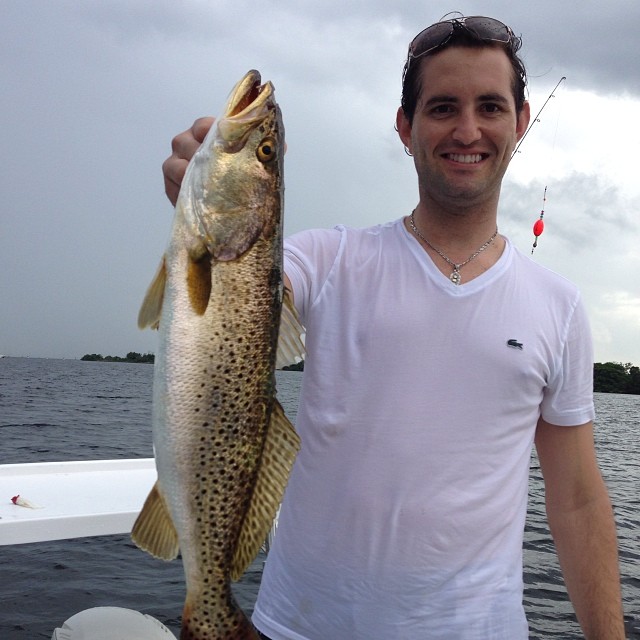 For novice anglers looking to target the fish of a lifetime and more advanced anglers as well, the silver king serves as a worthy adversary. We haven't booked our first evening tarpon trip of the season but we do have reports that they have already moved into the area. Early in the season, we average 1-3 per night and the fish typically weigh between 30 and 80lbs. They are acrobatic, tough, and rewarding targets. Tarpon fishing is heating up and will improve throughout the winter. On the flats, permit have been a bit more spotty with cooling temperatures but bonefish have been around with barracuda and sharks serving as entertaining by catch. Definitely not the most glorious fish but anyone who has hooked a 20 lb barracuda or a 6 foot shark in 1 foot of water knows they are in for a serious fight! Lastly, the fishing in Flamingo is starting to cool down with the weather but the bite is still good as usual. Large schools of tailing reds have presented sight fishing opportunities. Working shorlines in Whitewater Bay has resulted in surefire snook and redfish action.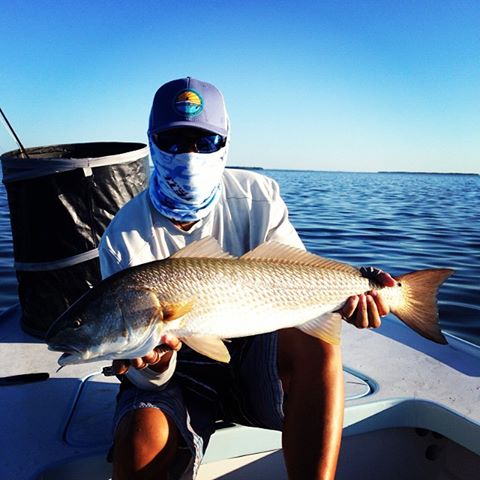 Weekends are starting to book up throughout the winter so contact us and we'll match you with the trip of your choice. We can match anglers of all skill levels and groups sizes with trips that match their preference and budget. Let's get out there!
---
‹ Back