Log
Deep Sea Fishing Report Miami
Fall is pretty much here and the fishing has been very consistent offshore. We've been catching a mixed bag of dolphin, kingfish, wahoo, and more with ¾ or full day trips yielding the most success. September is nearing it's end and the next month will be a bit of a transition as more bait moves into our area igniting better fishing along the edge.
October is a very underrated month off of Miami. It's usually a slow time of year but not because of the fishing. Kids are back in school, and people start making holiday plans during fall which can put a damper in their immediate travel plans. Regardless, October is usually met with great fishing and light crowds when we do make it out there.
Dolphin Fishing During October
The dolphin fishing is usually pretty good in October with the average fish ranging in the 10+ lb range which is slightly bigger than the schoolies we catch during summer. In addition, bigger fish typically cruise aloing the edge as they begin gorging on ballyhoo and mullet that migrate south as NE winds begin to blow. October can be a good time of year offshore, but we also have days where we are chasing dolphin in water as shallow as 50 feet where the bait is pushed up on the reef.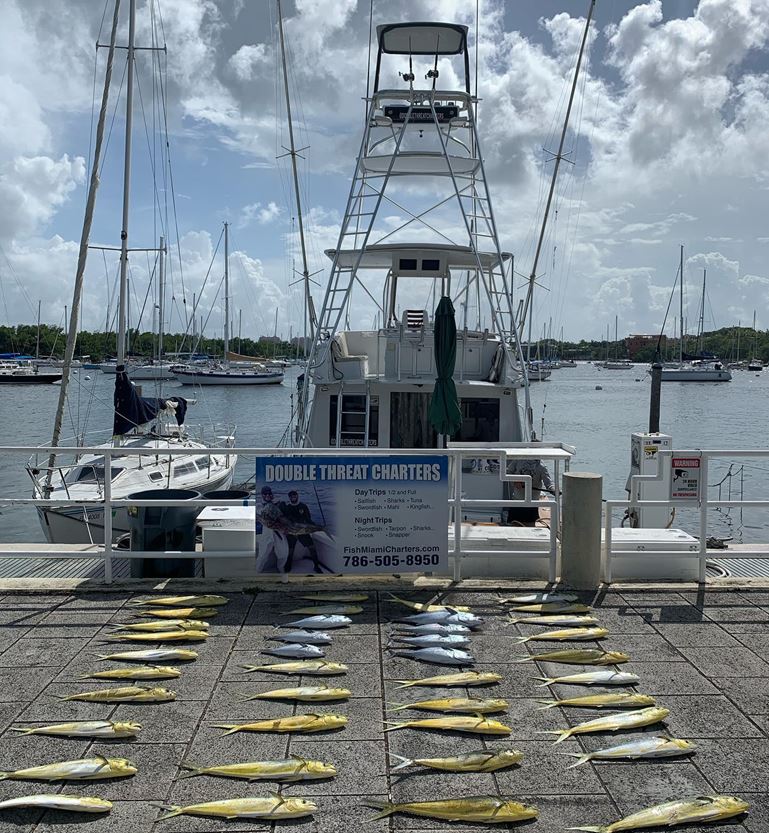 Sword fishing during fall
In addition to mahi mahi, October is a great month for swordfish which begin their fall migration through our waters. The best way to target swords is by deep dropping which we usually do with electric reels during the daytime. Night fishing is also an option but we tend to catch more and bigger fish during the day like the one pictured below.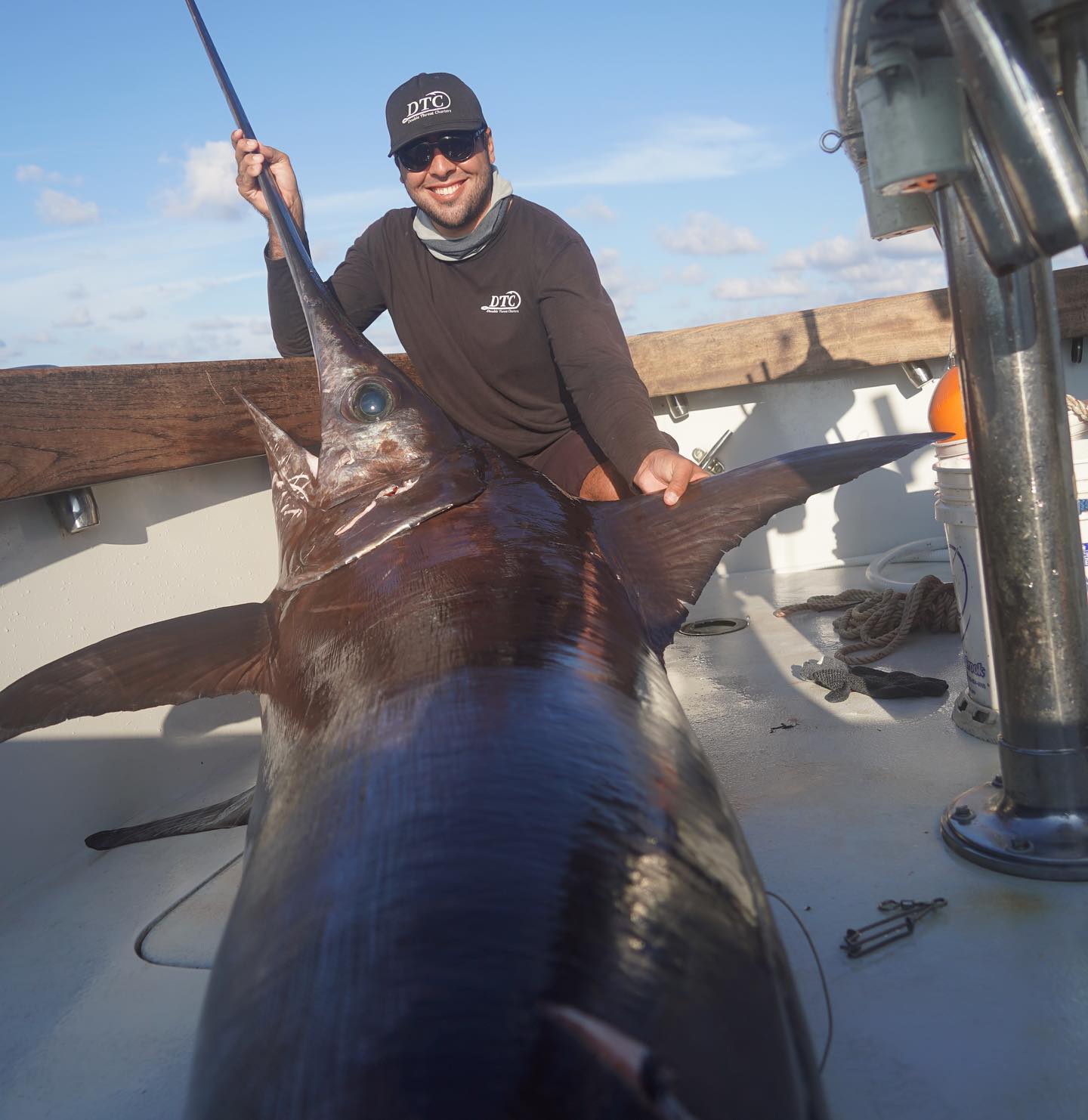 Additional Species
In addition to the species above, fall has great variety in the form of wahoo, blackfin and skipjack tuna, kingfish, snapper, grouper, sailfish, and more. On some days we spend our time trolling and sight fishing but if the wind picks up, we're usually ready to start kite fishing for sailfish during the next few months.
Weekends are definitely booking up quickly but weekdays are a bit more flexible during the next few months. Feel free to reach out if you would like to escape from things and get on the water.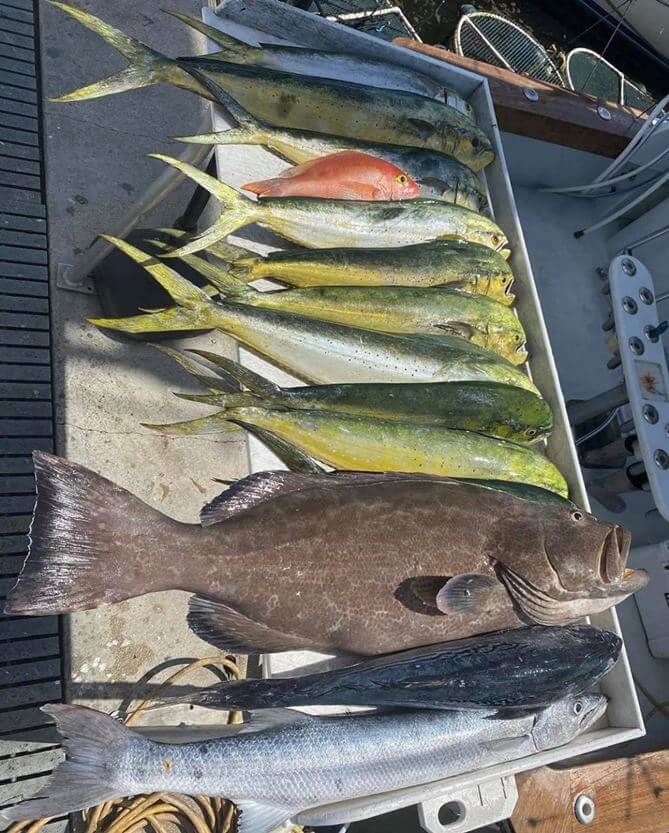 ---
‹ Back