Log
Wintertime Fishing for Billfish
Winter is an awesome time of year to knock a billfish off your bucket list. With each front that moves through, bait and predators are pushed to the south along our coast. With the Gulf Stream only a few miles offshore, the water temperatures remain in the 70s with even the coldest fronts that move through. The abundance of wrecks, reefs, and the mixing of waters between Biscayne Bay and the edge of the Gulf Stream makes Miami a prime habitat for a variety of baitfish including ballyhoo, threadfin herring, sardines, pilcjards, cigar minnows, goggle eye, and more. Our sprawling bait fishery fuels the kite fishing industry off South Florida and keeps predators in the area well fed.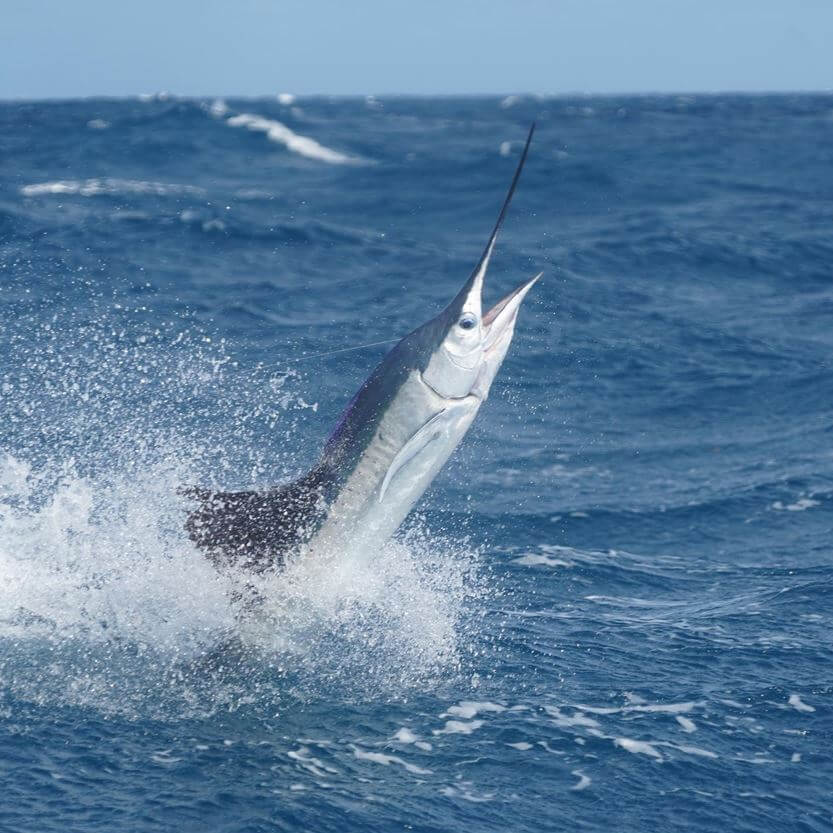 Convenient Fishing for Sails and More
Most of our fishing during winter takes place about 3-5 miles offshore which makes Miami a great spot to quickly venture out for a half or 3/4 day trip. These trips can be quite successful, especially for sails from now through May. In addition to sailfish, we often have bycatch while fishing the edge. Kingfish, wahoo (like the one below), dolphin, tuna, and more are often caught offshore while we're live baiting.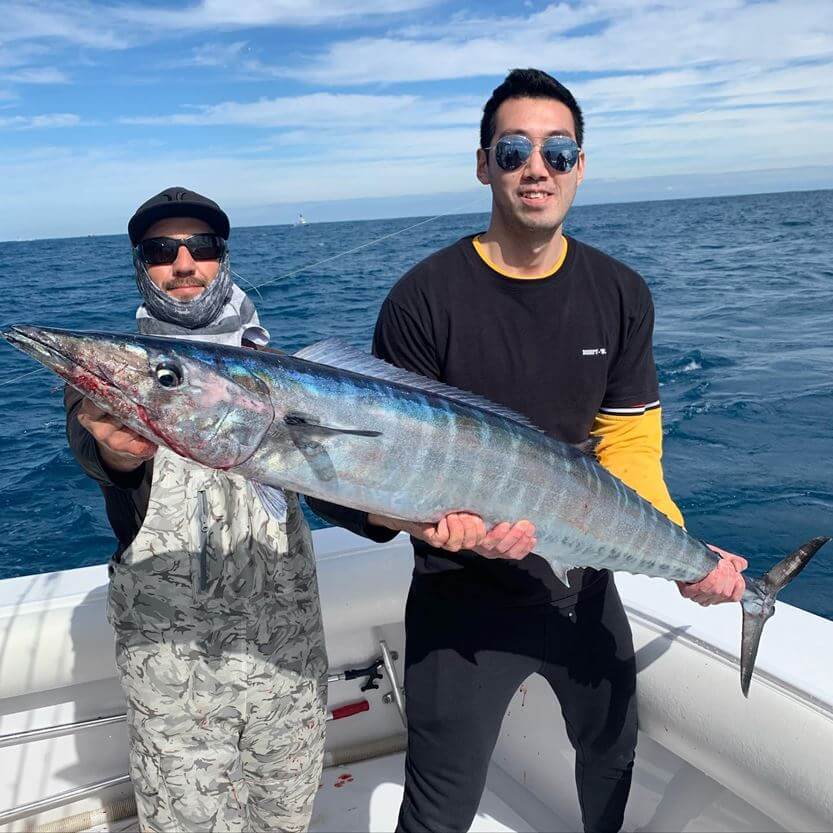 Sword Fishing Further In the Gulf Stream
As you venture further offshore, most of the species actually thin out with the exception of swordfish. Swords predominantly inhabit the seamounts and canyons in 1300-2000 feet of water along the continental shelf. In many places, this would be 100 mile run but off Miami it's only 15 miles from shore. Swordfishing is typically done during the day with electric reels on the bottom or at night closer to the surface. Winter is my favorite time of year for swords but it is definitely a weather window fishery. If we have someone who is interested in swording, we recommend booking a full day or extended trip. If it's rough, we can stay closer to shore and kite fish for sailfish. If the weather permits, we can run out to the drop and try to catch a big sword.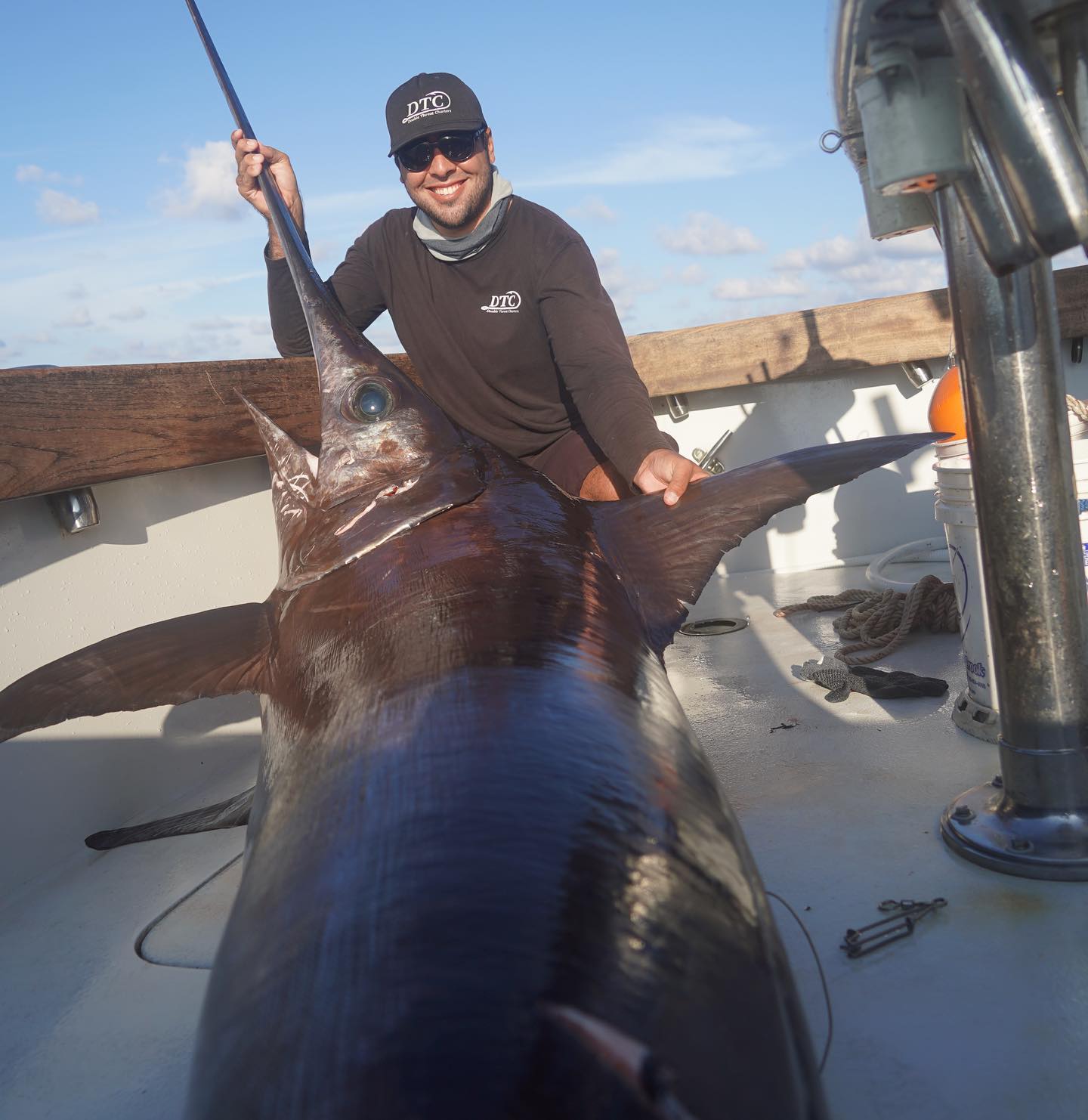 Our busy season is right around the corner so if you're interested in getting out there, feel free to contact us or book now online.
---
‹ Back