Log
Tuna, Kings, Mahi, Sails, and More- Spring Fishing Miami
Spring is without a doubt my favorite time of year. The quality, quantity, and diversity of gamefish in our waters from March-June is difficult to beat. This is a stellar time of year that is usually met with mild weather, good current, and great fishing.
Blackfin Tuna Fishing During April and May
Blackfin tuna aren't as big as some of their relatives but they are brutal fighters, especially on light tackle. Our springtime run of blackfin tuna peaks during May but can be excellent from April-June. These butterballs average 15-25 lbs but we frequently catch them in excess of 30 lbs this time of year.
Bigger blackfin tuna are best targeted while kite fishing because the baits have a stealthy presentation. Larger tuna have a difficult time passing up a frisky live bait on the surface.
Blackfin tuna have sushi grade meat and we're more than happy to clean them up after the trip.
Although exceptionally rare, we also have our best shot at yellowfin and bluefin tuna during spring. There are no fences out there so you never know what you're going to catch.
Spring Fishing for Wahoo and Kings
We typically fish wire on a few of our kite baits as we hope to get lucky with smoker kingfish and wahoo this time of year. Wahoo are tough to target because of their excellent eyesight and sharp teeth that makes quick work of monofilament leader. Fishing wire is a tradeoff because it provides insurance from toothy critters but also reduces the number of bites you get. If there is any season to gamble with wire leader, spring is that time.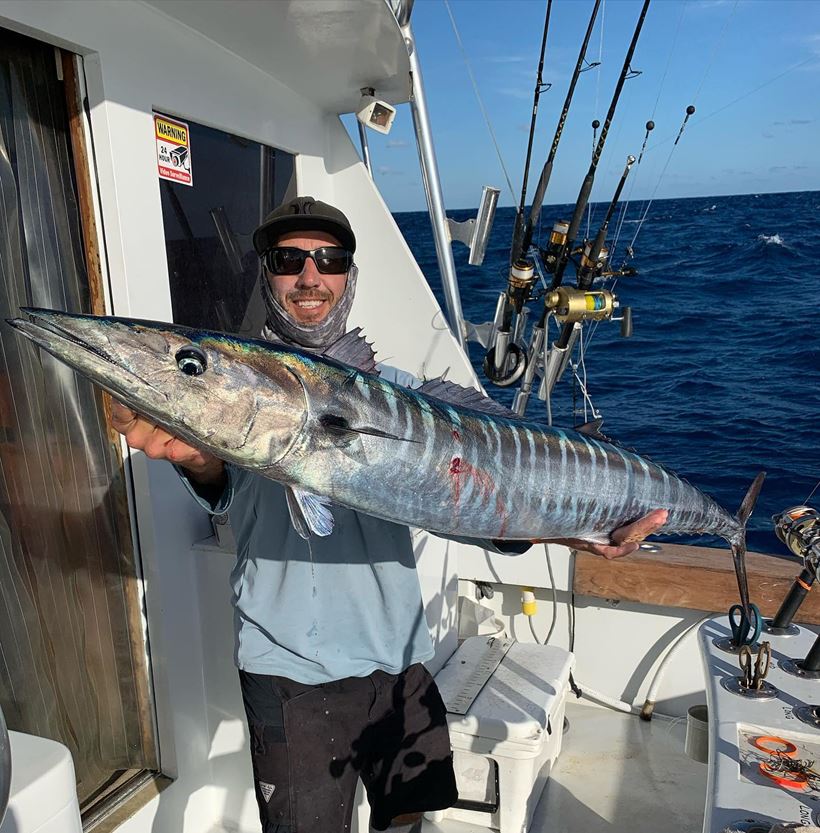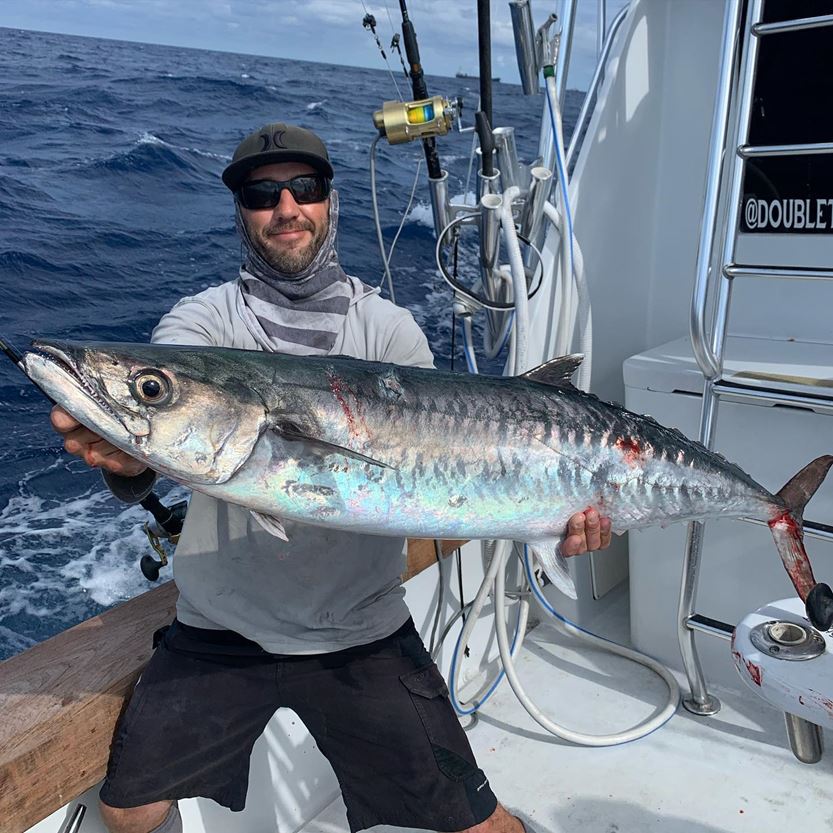 Dolphin Fishing During Spring
It's nice to welcome back gaffer size dolphin after their winter hiatus. Peak season for dolphin is still during summer but we frequently catch larger bull dolphin during spring while kite fishing off Miami. Although their numbers are less consistent during spring, they typically average 10-15+ lbs and some of our biggest fish to 50 lbs have been caught this time of year. The great thing about dolphin fishing during spring is the fact that it can be done while targeting a variety of other species while we drift along the edge.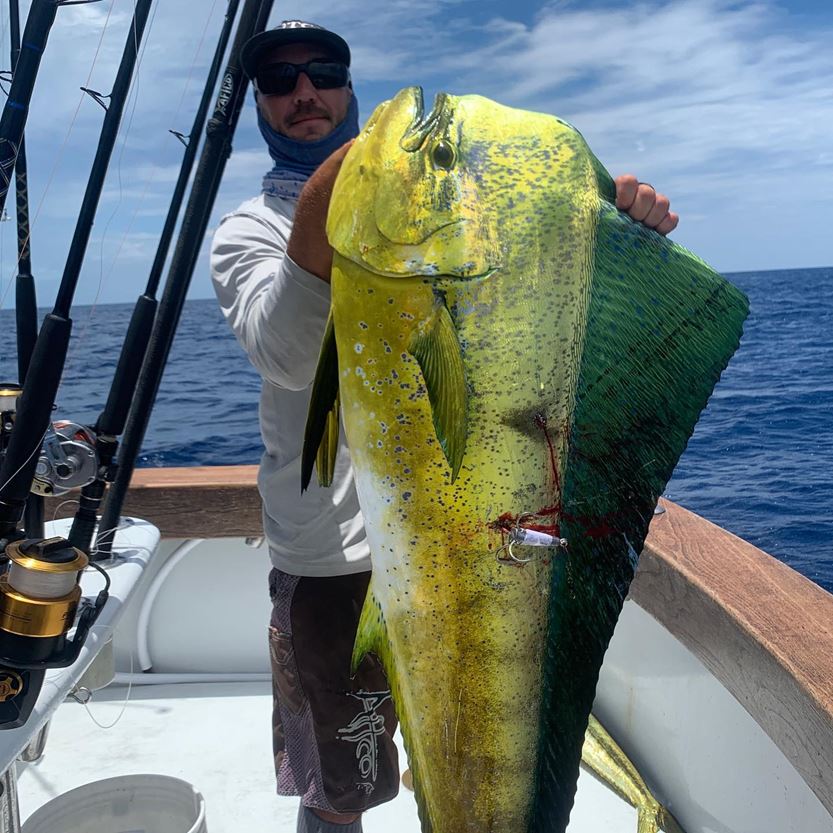 Peak Season for Sailfish
Last but not least, spring is our favorite time of year to target sailfish. We have had more double digit days during April than any other month of the year so if there is any time to put up numbers, it's during the next few months.
If you are looking to finally cross sailfish off your bucket list, give spring fishing in Miami a try and you won't be disappointed.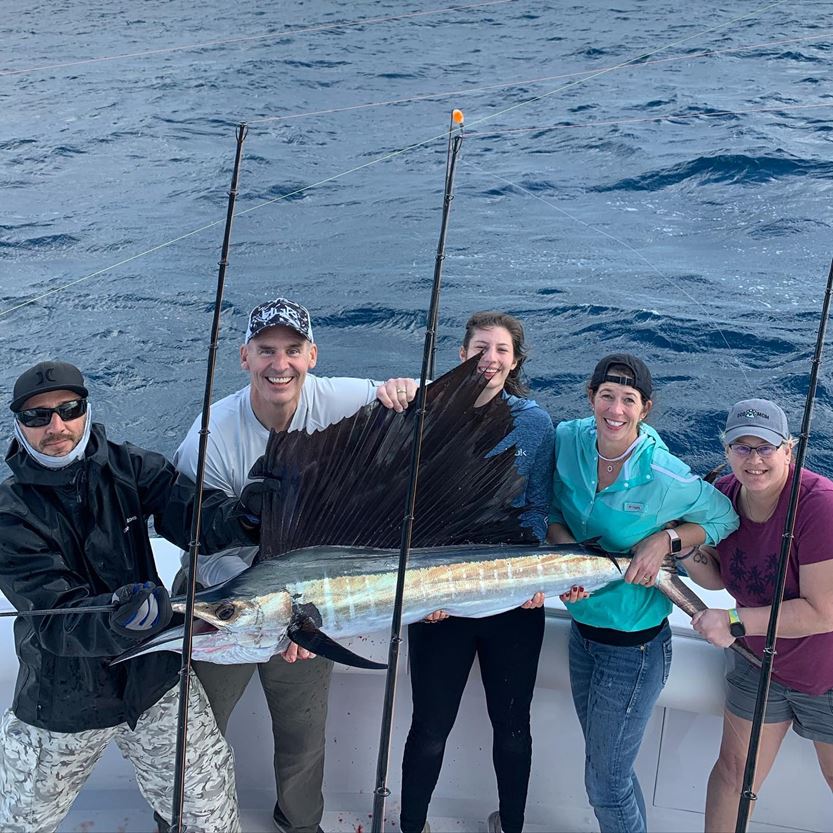 ---
‹ Back