Log
Top Trolling Rigs for Mahi
Trolling rigs for Mahi
There are a wide variety of trolling lures on the market. Which ones actually catch fish, and which ones are designed just to catch fisherman? Here are a few of our favorite rigs to pull when we're targeting mahi.
1. Skirted artificial lures: These types of lures are widely available and catch a variety of fish beyond just mahi. Often times they are rigged and ready to go out of the package. We prefer the smaller sized lures, in the 4-6" range. Colors like a combination blue and white mimic flying fish, a favorite forage of dorado. Pink is also a color that seems to get a lot of bites in the spread. Some of our favorites include the R&R Mahi Magnet which can be found here https://randrtackle.com/collections/mahi-magnets. Feathers fished out of the outriggers and close to the boat will run or skip across the surface and remain relatively free of weeds. Try to position a new lure at different locations in your trolling spread to see how it runs.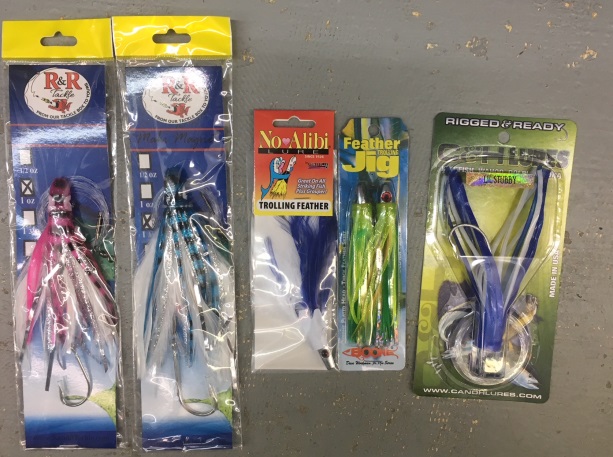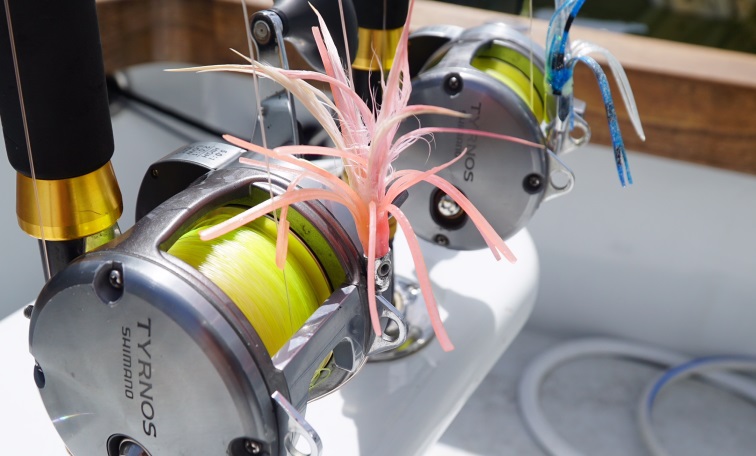 2. Combos: anglers have pulled the classic Ilander ballyhoo combo since well before my time, and for good reason. They catch fish! A well-rigged ballyhoo behind a skirt is irresistible to mahi, tuna, wahoo and billfish. The Iland lures brand classic Ilander and Sea Star are excellent lures which run well in a variety of positions in the spread.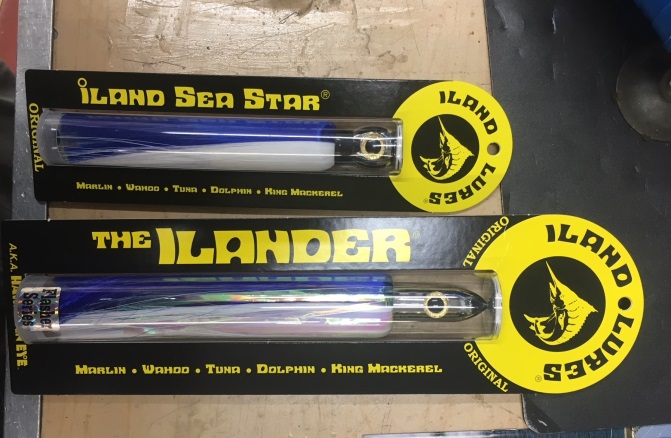 3. The Naked ballyhoo is the closest thing to a live bait. There is an art to rigging a ballyhoo, and each angler has his own unique method. There is no right or wrong way as long as a few key elements are satisfied to keep the bait from swimming abnormally or washing out too fast. One key element is symmetry. For example, an off axis chin weight would cause a bait to spin or turn sideways. Additionally, failure to wrap shut the ballyhoos mouth would cause the bait to wash out.
Most ballyhoo rigs consist of a long shank hook, mono leader, a chin weight, and soft wire. The 4 ballyhoo rigs pictured include: 1. Ilander ballhoo combo. 2. Modlcraft chugger combo. 3. Chin weighted ballyhoo with copper wire. 4. Chin weighted naked ballyhoo with monel wire.
How to make a high quality trolling rig for mahi: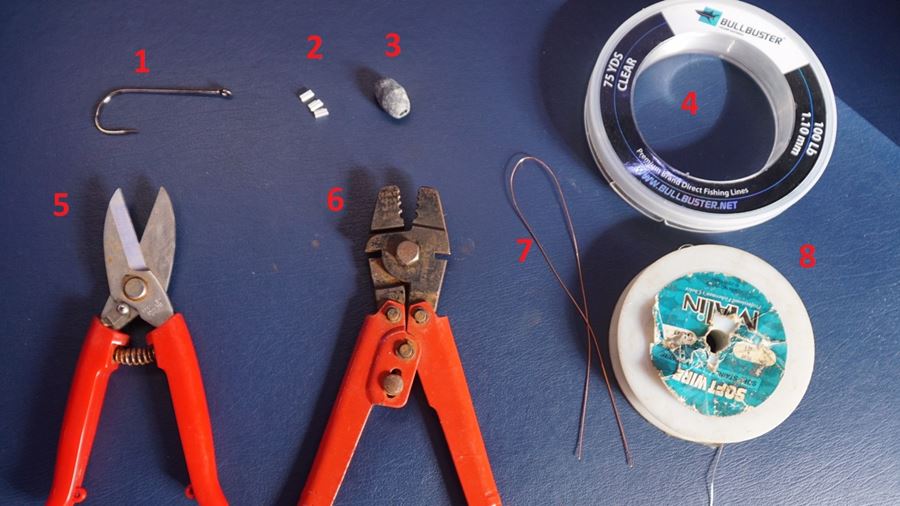 These are the parts and tools re
quired.
Long shank hook: Try using an Owner brand Long Shank Hook model 5192.
Crimps: Sized according to leader material to be used.
Lead weight: Chin weights can vary in size from 1/4 to 1 oz depending on the size of the ballyhoo.
Mono leader material: Bullbuster brand monofilament in 60-100 lb.
Mono cutters
Crimping tool
Copper rigging wire
Malin rigging wire
Steps:
Cut a 6 foot section of mono leader material.
Place on your mono as follows: crimp, lead, crimp, hook.
Run the mono back through the crimps, but not the lead.
Stick a 1 foot section of Monel or copper wire into the leading crimp.
Crimp
On the other end of the mono crimp a loop in the leader.
---
‹ Back