Log
Summertime Dolphin are Here!
Summertime dolphin fishing is beginning to ramp up and should continue through September.
This time of year there is a dramatic shift as we transition from kite fishing for sails, kings, and tuna to sight fishing and trolling for dolphin.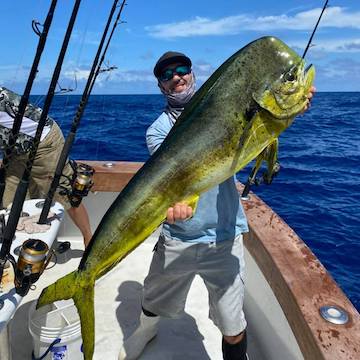 Early Season Dolphin Fishing
June is a great time for early season kite fishing. On calm days this time of year, we spend a lot of our time looking for rips, weed lines, and other floating structure. This can be exciting fishing because when we do find the fish, its usually larger schools of dolphin where double, triple, and quadruple hookups are common. We typically shift from trolling to live baiting when we find a school.
Late Season Kite Fishing
Just because the dolphin are showing up doesn't mean we have abandoned the edge entirely. When the current pushes onto the reef and the wind picks up, we are always ready and willing to kite fish even during summer. We don't typically expect the same type of action we do in spring but sailfish are always a possibility year round as well as kingfish, tuna, and more.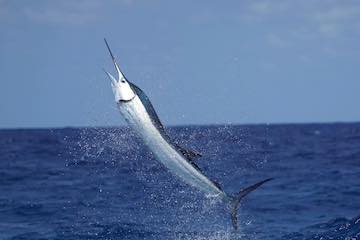 Other Fishing Options
If you are looking for something bigger, this can be a great time to book a swordfish charter. If you want to get the rods bent inshore, feel free to reach out as well.
---
‹ Back