Log
September Fishing in Miami
The kids are back in school but summer is by no means over. This summer has produced consistent fishing and we expect that September will be no different. Fall is definitely around the corner, but now is still a great time for dolphin fishing. In addition to mahi-mahi, kingfish, wahoo, blackfin tuna, and more are on the edge.
Half Day Fishing Charters During Summer
Fishing during the summer is usually productive if you are in the right place at the right time. On half day trips, we are usually limited to about a 10 mile range offshore. On some half days, we bolt offshore and look for dolphin. The decision to whether or not we run offshore is usually dependent on the weather as well as the fishing during the days prior. Dolphin fishing can be time consuming as you cover ground trying to find concentrations of fish. During half days we have a limited window so it's go big or go home if we target dolphin.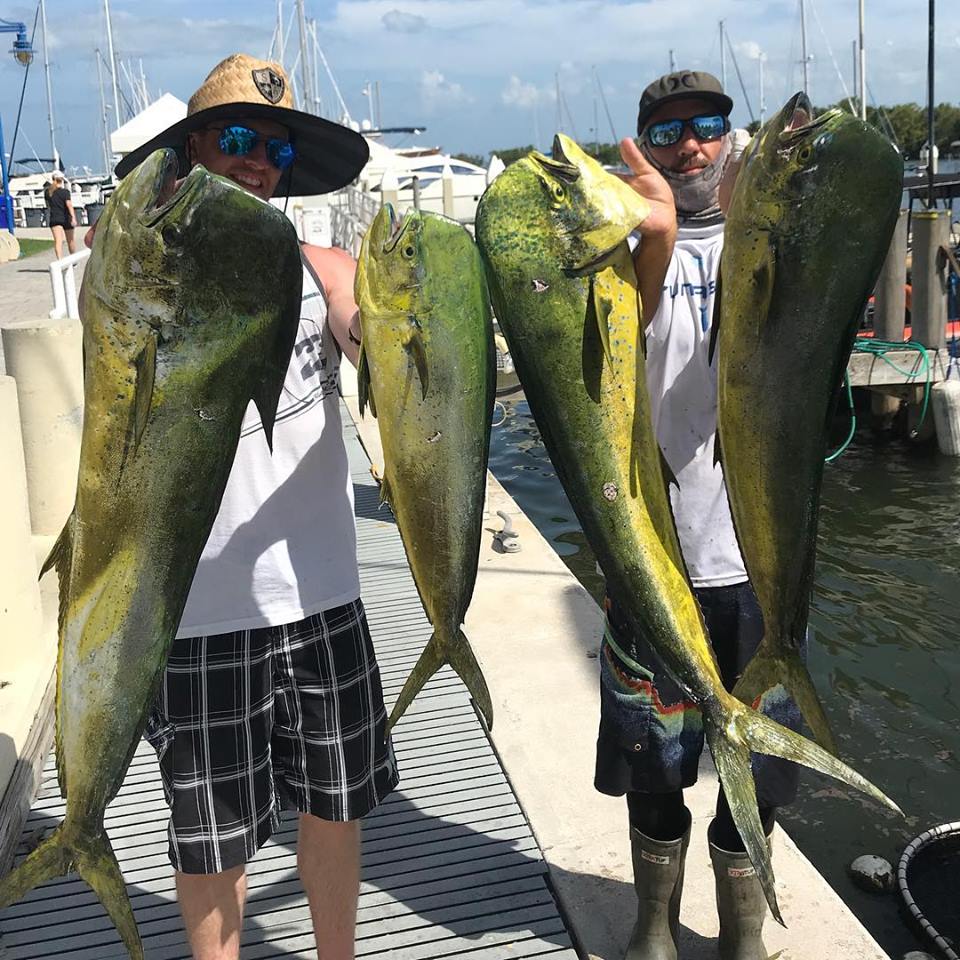 If we aren't targeting dolphin, we often stick it out on the edge during shorter summer trips. Kingfish are reliable fish to target while trolling nearshore using planers and even live bait, regardless of the time of year. In a addition to kings, wahoo, blackfin tuna, bonito, barracuda, and more are all possibilities when fishing closer to shore. Planer fishing isn't the sportiest technique but it definitely puts fish in the boat. Feel free to check out our article on planer fishing basics to learn more about this technique.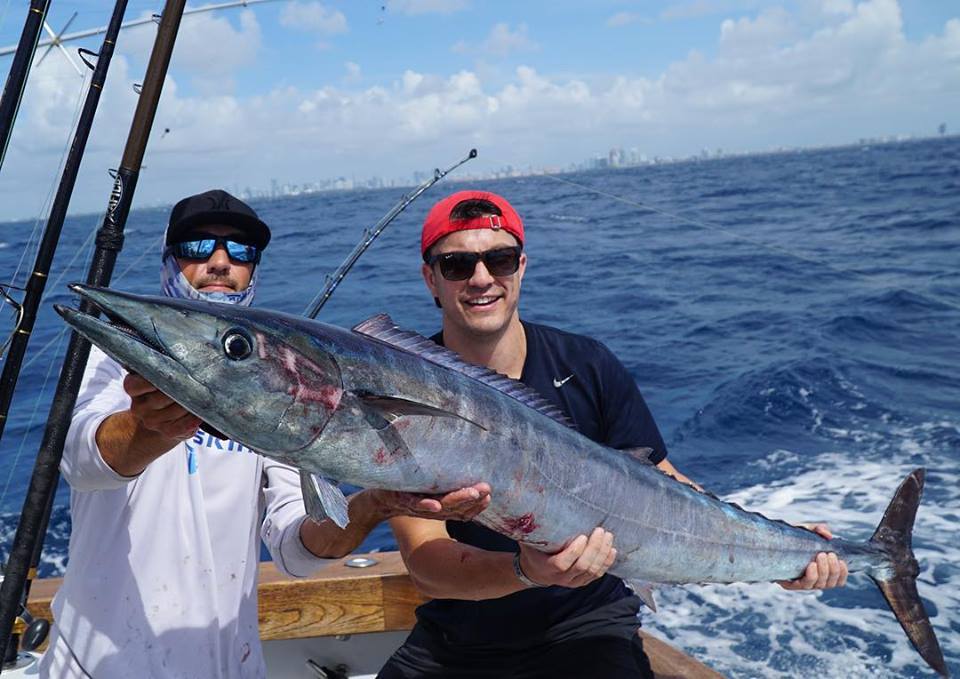 Full Day Fishing Charters During Summer
On full day trips, we are blessed with the flexibility to target a wide array of species. Nearshore we often start our trips by targeting kingfish, wahoo, and more by trolling planers on the drop off. This can be a great way to start the trip by putting quality fish in the boat before venturing offshore to look for dolphin. In addition to trolling, we sometimes drop on deep wrecks and reef areas for amberjack, black grouper, vermillion snapper, and more.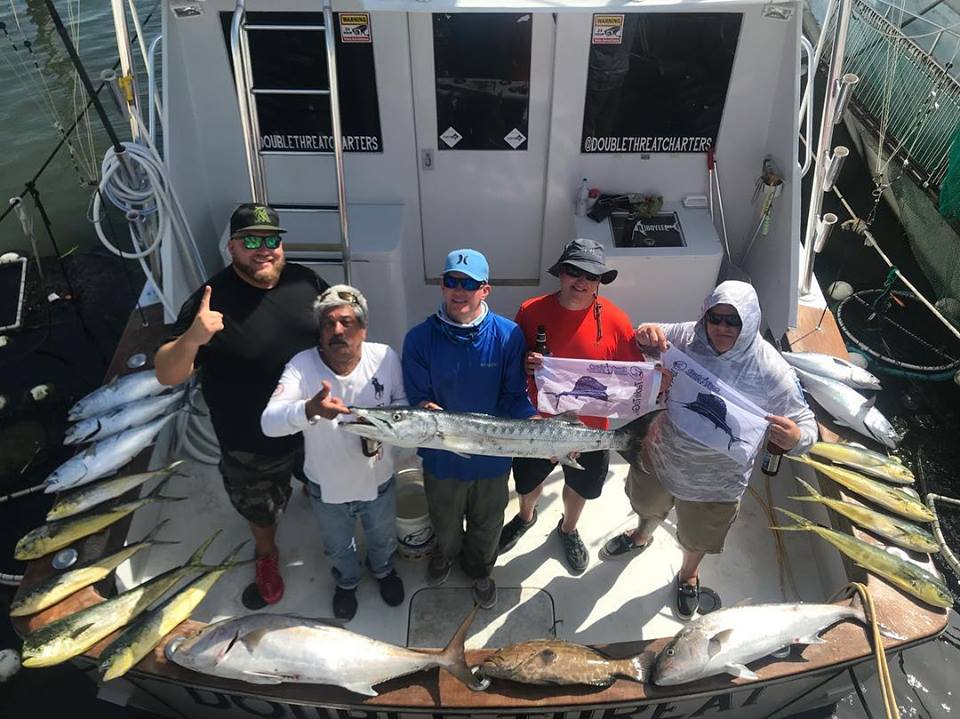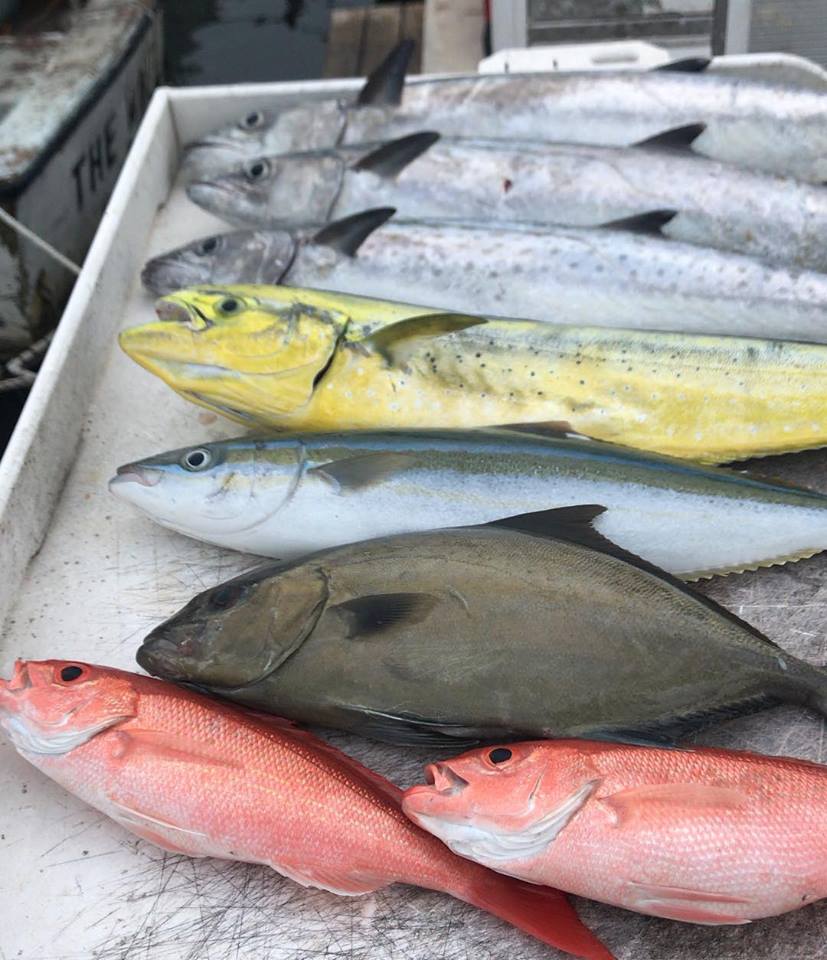 When we do make it further offshore, it is usually eye on the prize with mahi fishing. With binoculars in hand and a spread of lures behind the boat, we set out to find areas that look promising. Floating debris area a great sign, especially during August and September. "Floaters" (pallets, pieces of wood, etc.) are a great place for bait fish to seek shelter and the mahi are quick to follow. In addition to floaters, seaweed patches and weed lines are also helpful pieces of structure. These areas have plenty of structure for baitfish and predators alike. With a captain in the tuna tower and our mate ready to cast from the cockpit, we are always looking for schools of dolphin and have 8 spinning rods ready when we find them. The result can be a full box of fish when everything pans out.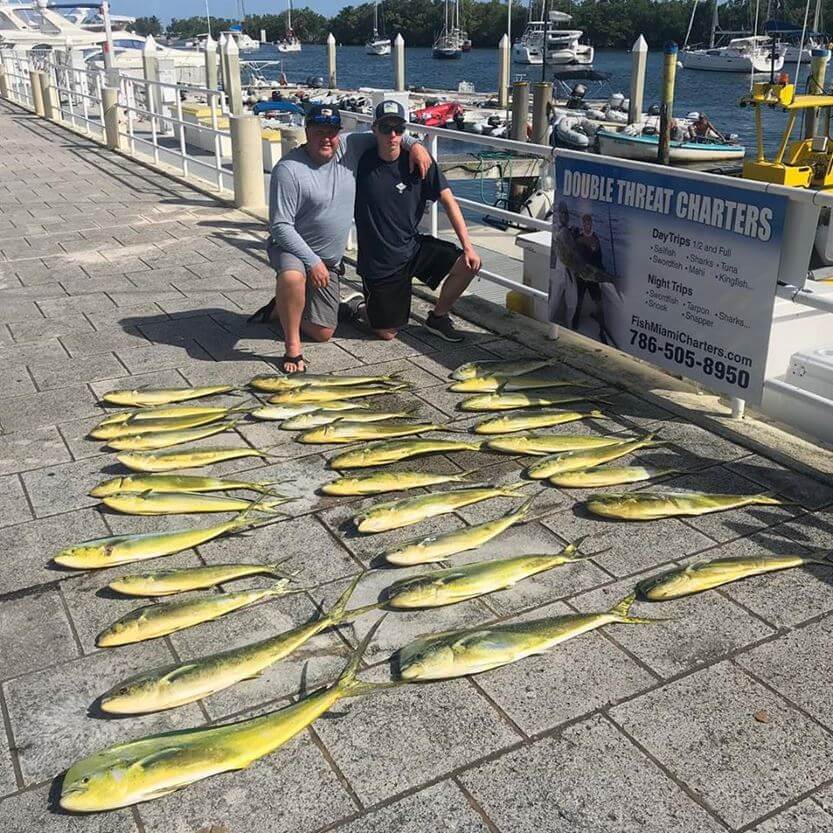 ---
‹ Back