Log
September and October Fishing Forecast
Great late season dolphin fishing
The dolphin fishing went through a serious lull in July. We were definitely catching a few dolphin on average but it wasn't red hot by any means. Fortunately the dolphin season seems to be finishing stronger than it started. We have had quite a few limits toward the end of August and caught plenty of fish in the 20-40lb range. This was a great summer for "slammer" dolphin for us. We have been putting a decent number of bigger fish on the docks.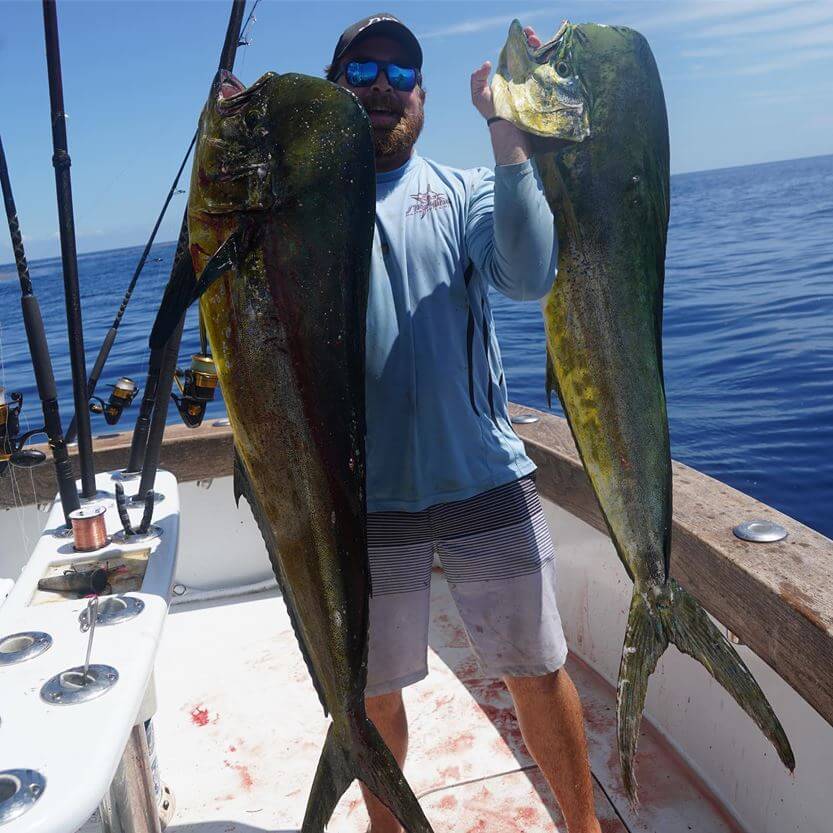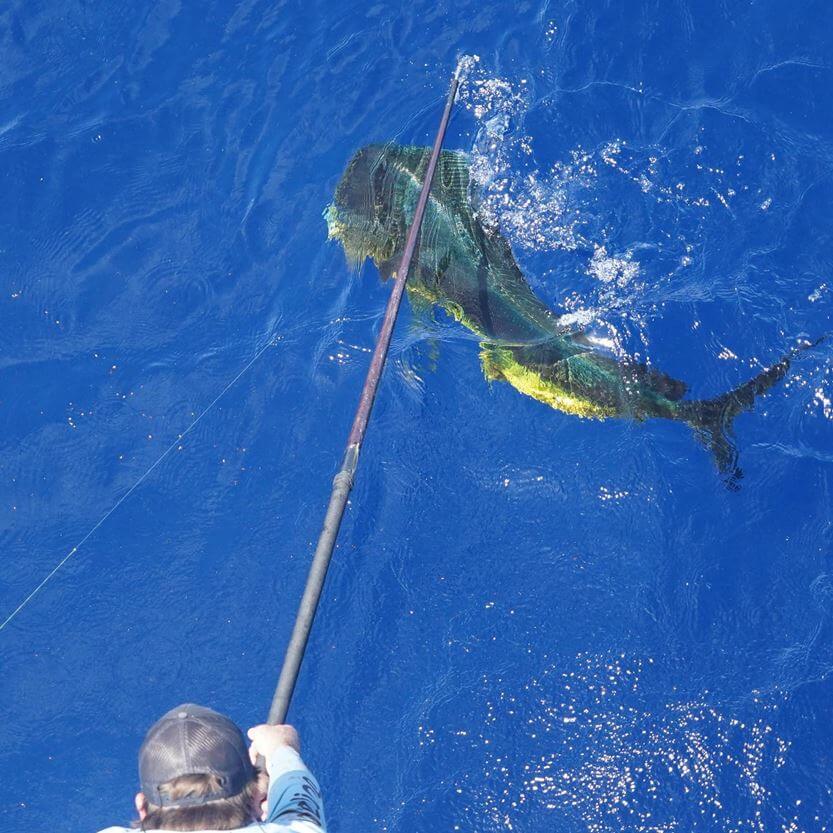 Blue Marlin off Miami!
Blue marlin are a rare occurrence while fishing off Miami. We usually see a few each summer and we had one customer lucky enough to catch a 200lb class blue during the last week of August. You really never know what you're going to catch out there and this fish was a welcomed surprise. The fish came up on a hookless daisy chain teaser before switching over to a ballyhoo. Kris nailed the drop back and the angler fought the fish for close to an hour before getting the release. Kris nailed the jump sequence with the Sony. This is one of the best out of the jump sequence. This is one of the many benefits of deep sea fishing. You never know what you're going to catch.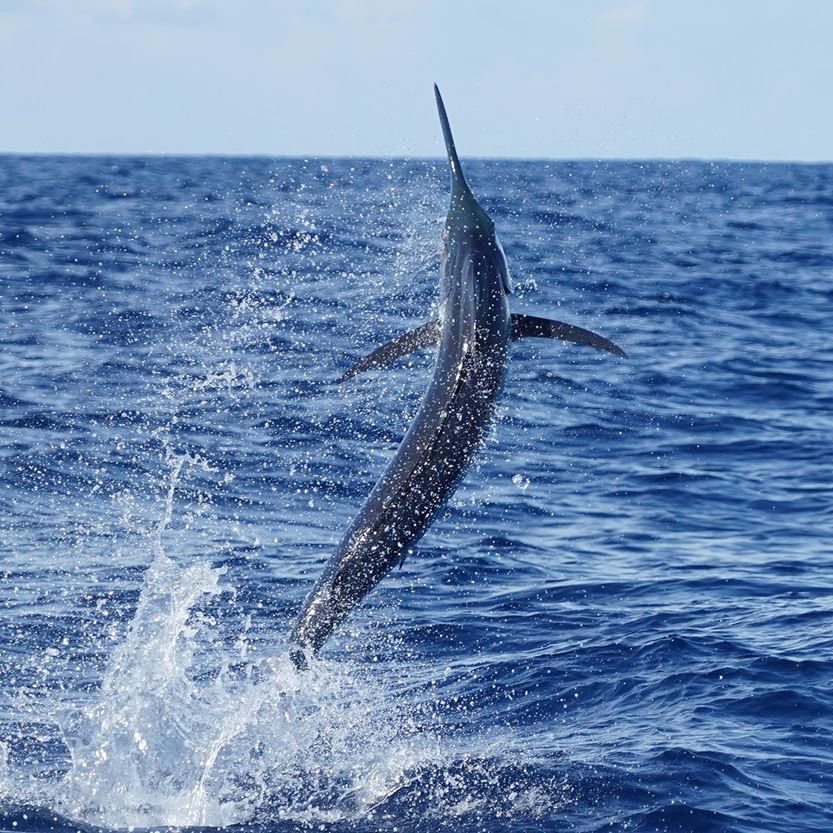 Forecast for September and October
September and October are traditionally great months off of Miami. With school starting, the crowds aren't nearly as heavy as they are during the summer. In addition, there is usually more floating debris offshore which serve as absolute fish magnets. Dolphin, wahoo, tripletail, and more species typically swarm floaters and late summer/fall is the best time to find one. Below is a pic from a few seasons ago of a decent September floater. In the pic you have a pile of tasty wahoo, some nice rainbow runners, and a ton of gaffer as well as a slammer dolphin.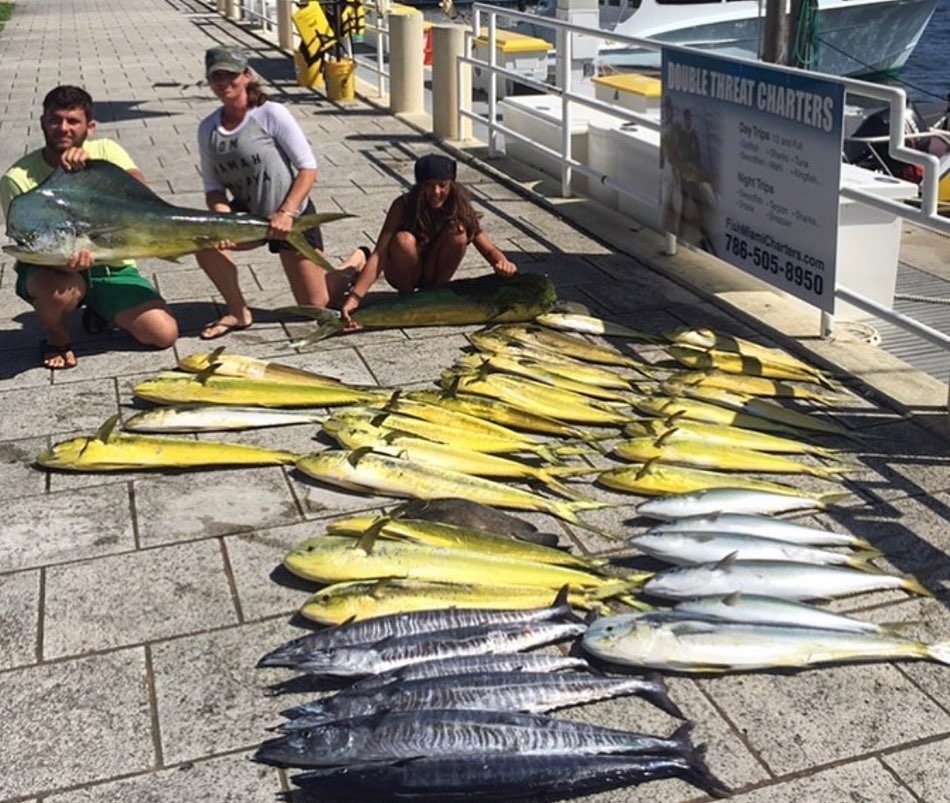 October means Mahi, Kingfish, Wahoo, Tuna, Sailfish, and More
Sounds like a lot of species right? October is a transition month with the onset of fall and anything goes. With a lot of bait usually moving south along the coast, you usually start to see the sailfish showing up in October. In addition, kingfish frequent the drop off, wahoo are a possibility under debris and around the full moon, 5-10 lb tuna are found offshore chasing bait, and mahi are still a possibility offshore as well as on the edge. We love experiencing the seasonal changes down here as they provide exciting fishing and continue our annual cycle. We fish year round and have plenty of openings in the coming months. Feel free to contact us or book online today.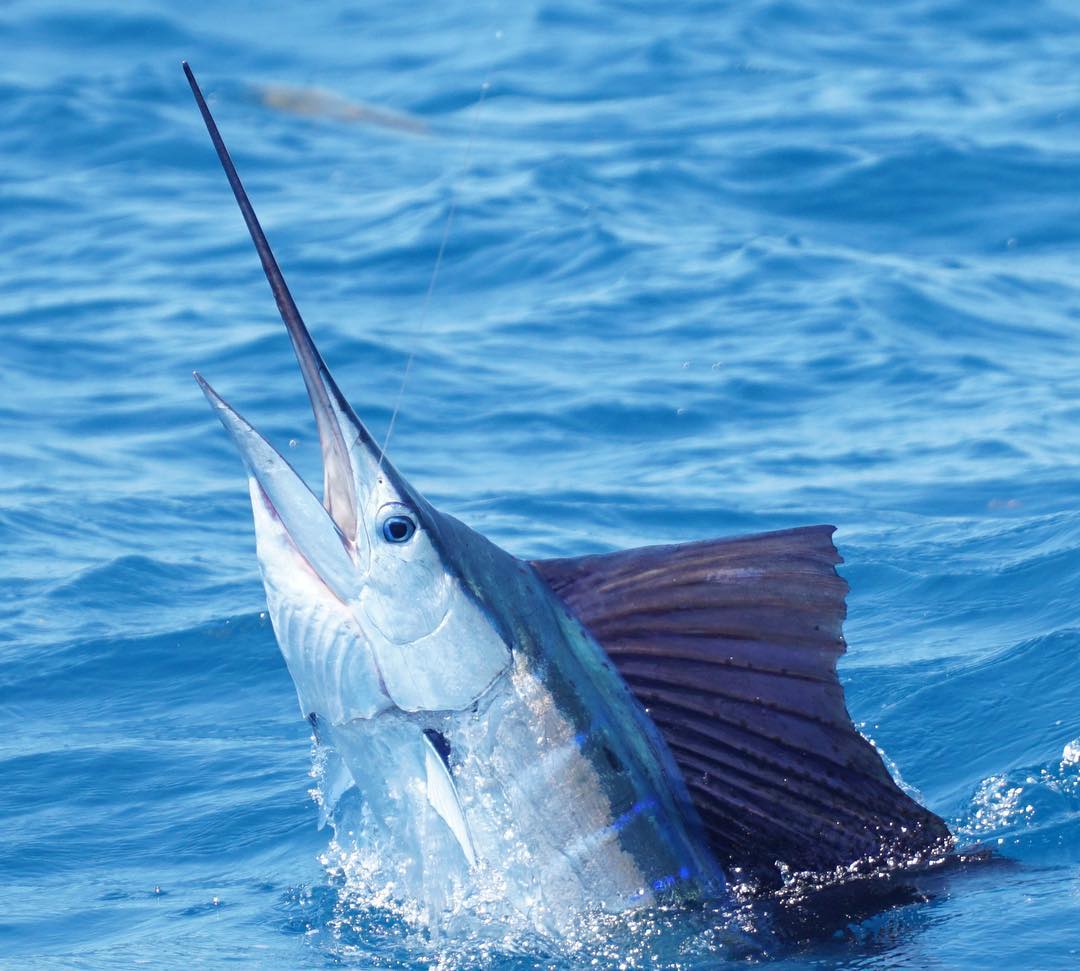 ---
‹ Back