Log
Hooker Electric Reviews
Electric Reels
Hooker Electric came into the market as a small local business trying to engineer a solution to the growing demand for electric reels. Daytime swordfishing specifically created a demand for fast reels with high line capacity. Lindgren-Pitman initially dominated this space because their larger models (especially the S-1200) were already designed for commercial deep dropping. Although reliable, these reels were expensive and a bit sluggish. I would never doubt the efficiency and versatility of the S-1200 but a growing demand for deep drop reels left room on the market for some competition.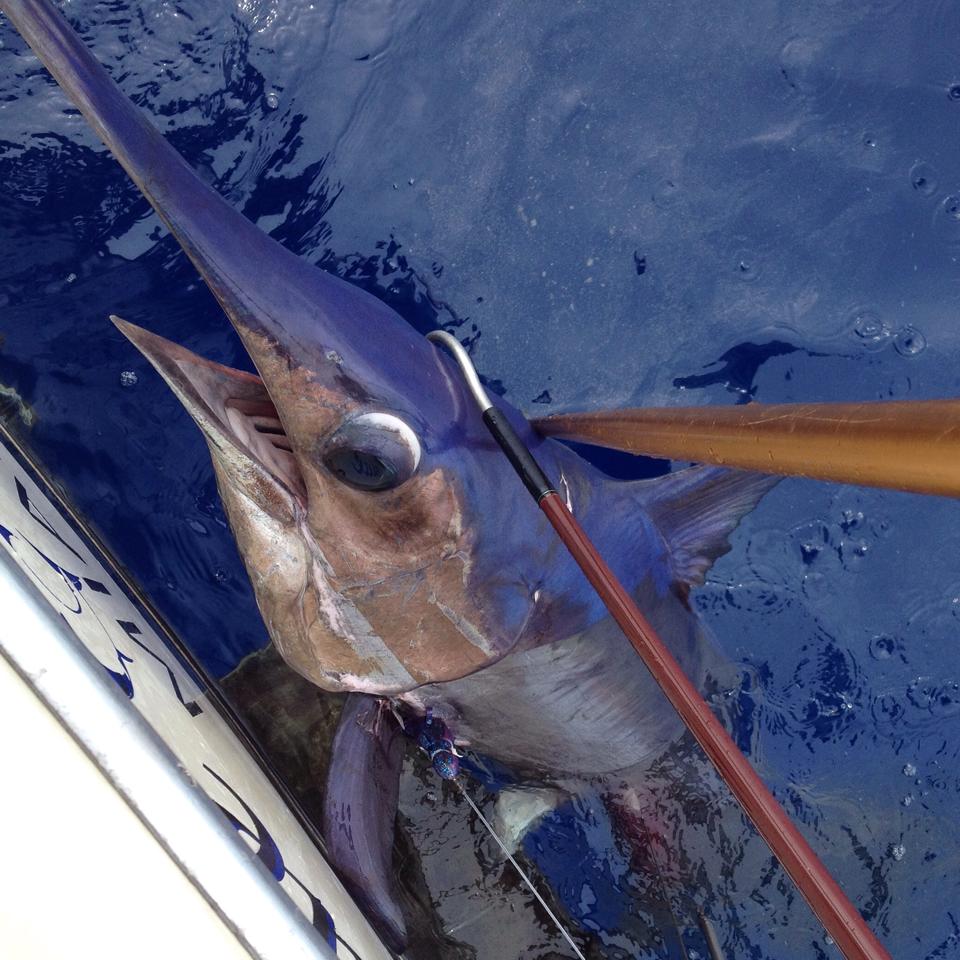 Electronics Driven Deep Dropping Era
I would argue that braided line and the recreational availability of high-quality depth sounders played a more significant role in the development of deep drop fisheries than electric reels alone. I was born in 1993 and in my short lifetime I have seen the advancement in depth sounders. The average recreational sounder 15 years ago 500khz and could barely read bottom in 1,000 feet.
With the advancement in sounders came they need to explore new areas. Transducers with at least 1kw of power can usually mark bottom as deep as 3,000 feet and often times mark structure, bait, and fish as deep as 600 feet. Eventually chirp transducers packing up to 3kw of power have allowed bottom reading abilities beyond 5,000 feet and some units allow you you to mark bait and fish as deep a 2,000 feet while swordfishing.
Braided Lines
The widespread availability of braided line revolutionized deep dropping. It doesn't matter what type of reel you have or transducer if you are using monofilament mainline while deep dropping. Monofilament has a much wider diameter than braided line and much more stretch. The stretch makes it more difficult to see the bite while deep dropping. Braided line is about 35% the diameter of monofilament line with the same breaking strength. 80 lb braid is almost the same diameter as 30lb monofilament. In addition, braided line has minimal stretch.
Hooker Electric Prototype
The prototype from hooker electric was an 80lb class conventional outfit designed for daytime swordfishing. It didn't have a line counter, level wind, or auto stop feature. It was basically a motor strapped to a reel. What it lacked in sophistication however, it made up for in potential. The prototype was extremely fast and it could be attached to the most durable reels money could buy. Soon after their first prototype, Hooker electric began engineering electric reels for daytime swordfishing in the 80lb and 130lb class. These motors were typically attached to Penn 80w or Tiagra 80w reels which offered the best of both worlds. Fast motors on durable reels became Hooker Electric's claim to fame. We understood the potential because we used Tiagra 80 wides with a drill when we started swording. Below is a sword we caught on a manual rig.
Increasing Market Share- Hooker Electric Kite Reels and more
The demand for reliable, fast electric reels wasn't simply for daytime swordfishing. Hooker Electric expanded their strategy to other areas such as kite reels (12-30lb class) and deep drop reels (20-50lb class). By using the same concept as their daytime swordfish reels, these smaller reels also offered robust, fast, quiet solutions with performance that exceeded other reels in their classes that were currently offered on the market. In addition to expanding to other reel sizes, hooker electric incorporated much more sophisticated features to their line of reels in the form of level winds, line counters, auto-stop, and even Bluetooth with remotes for their larger reels. It soon became very clear that Hooker Electric was here to stay and had every intention of competing for market share with LP, Diawa, Krystal, Elecramate, and more. They even manufactured bandit reels to compete with the most heavy-duty commercial reels on the market. We personally love the kite reels which are fast, quiet, and durable.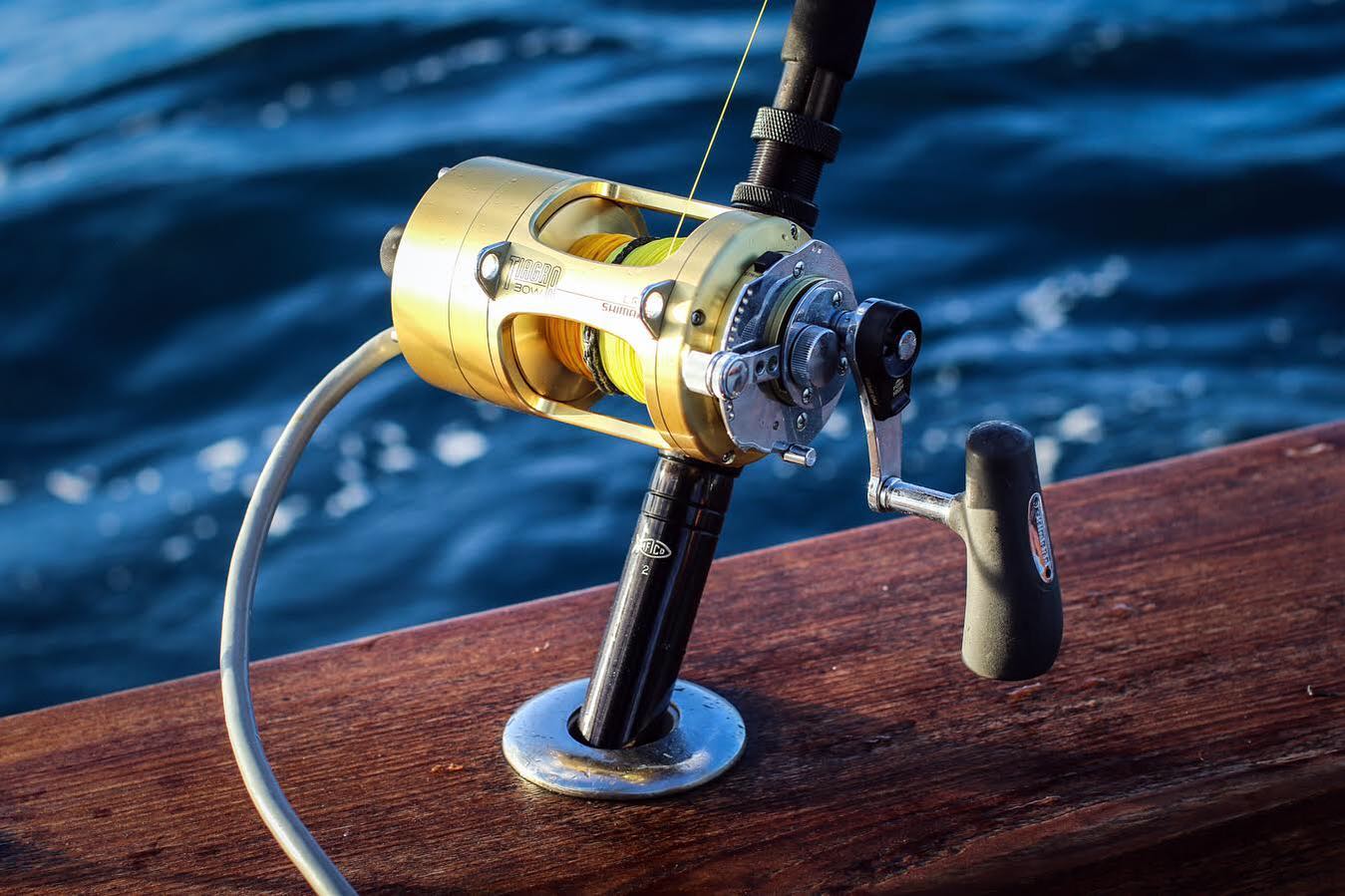 Hooker Electric Detachable Drive
Another cutting-edge feature introduced by Hooker Electric was the detachable drive. This concept became very popular with charter captains because it allowed us to fish the reel as an electric but fight the fish manually. It also provided redundancy in the event of electrical issues. This manual feature carved a niche within their market by offering a solution for charter captains looking for efficiency and old school capabilities. Today, electric reels are used for deep dropping, kite fishing, dredge fishing, daytime swordfishing and more. Some fisherman even use them while high speed trolling, planer fishing, and grouper trolling. There are a number of reels on the market but Hooker Electric has clearly established themselves as leaders in the industry. The sword below was caught using the manual feature on a hooker electric 80 wide.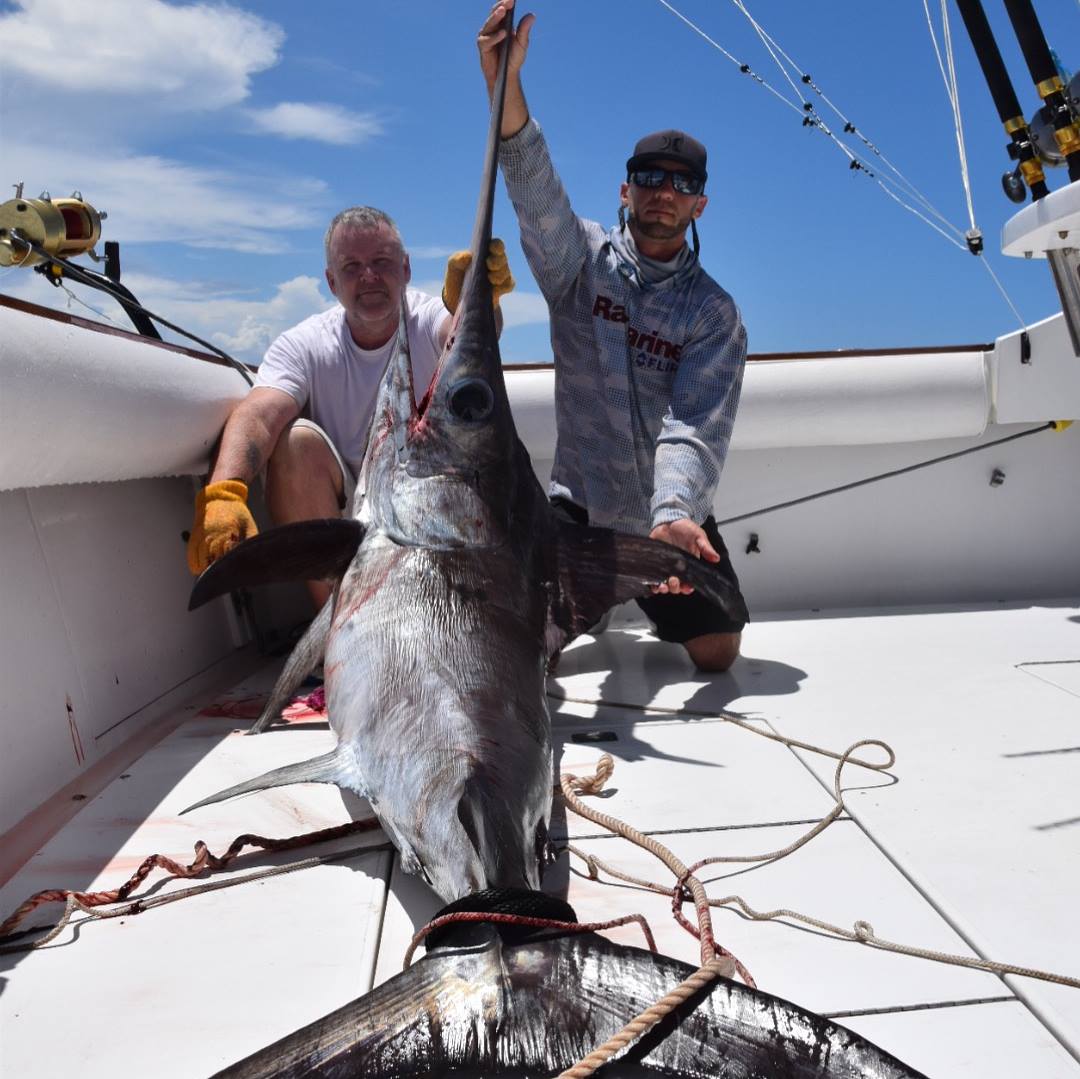 ---
‹ Back