Log
May Fishing on Fire
April Fishing Recap
April was a stellar month for sailfish. We spent most of the month live baiting with the kites which yielded an average of 3 sailfish per trip. We had 8 days where we caught more than 10 sailfish per trip. Our best day yielded 24 sailfish out of 30 bites which is red hot. The sails were a bit late this year but we'll take it! The sailfish bite should continue to be decent all the way until June.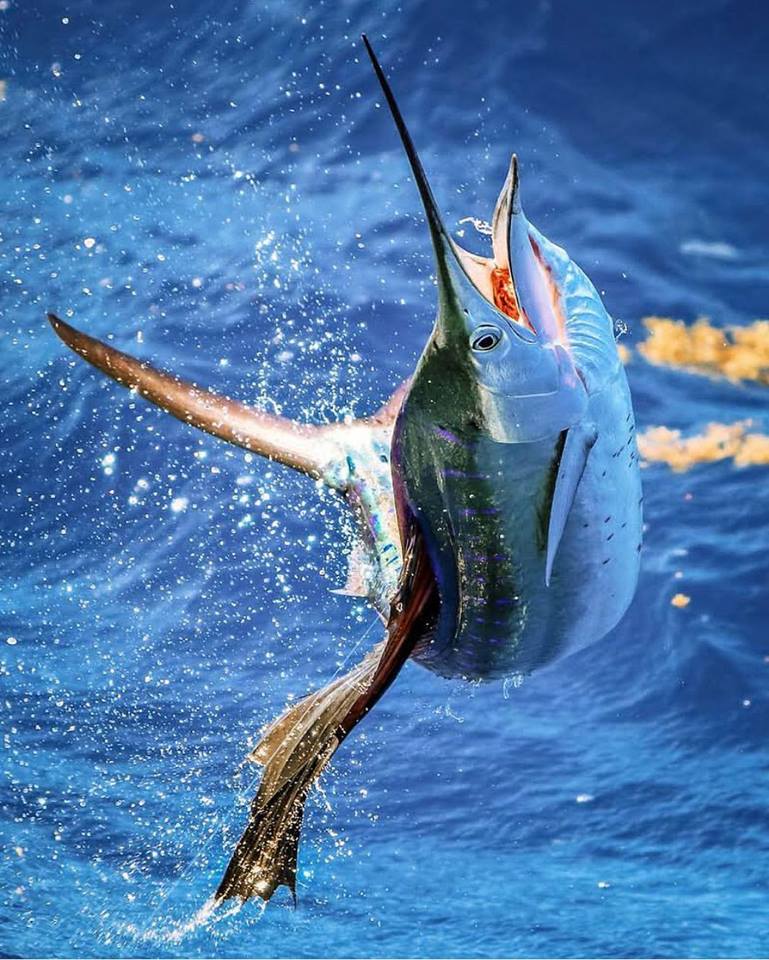 Wreck Fishing during May
Wreck fishing has been pretty solid. May is probably the best time of year to wreck fish overall. Amberjack frequent most of the deeper shipwrecks accompanied by a few grouper for which the season just opened. In addition, the permit spawn continues on the shallower wrecks until about mid May. Permit fishing is only really possible on a full day but these fish are definitely worth the chase! Permit are a catch and release fishery. These fish are picky and only really like to eat live crabs. Pound per pound, nothing fights harder than a permit.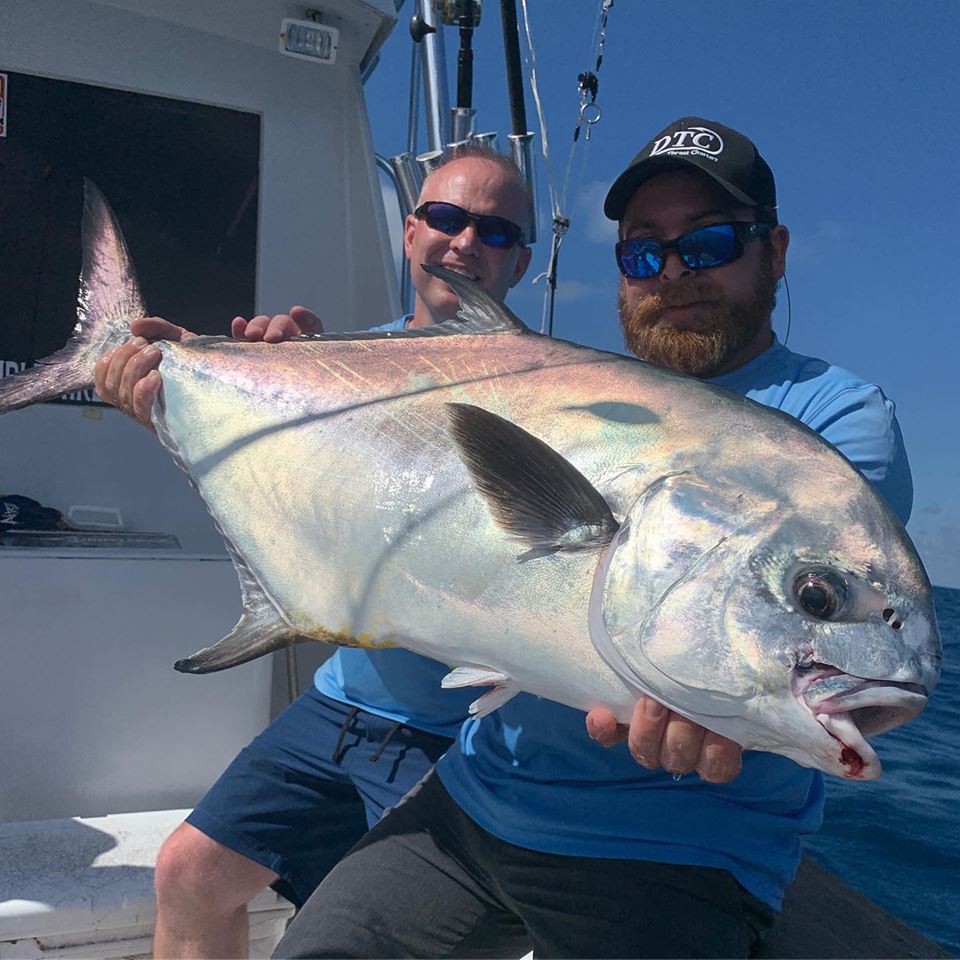 Amberjack Fishing during May off Miami
Amberjack are another crowd favorite. These fish average about 30-50 lbs and can reach 100lbs off Miami. They are brutal fighters and mostly congregated around shipwrecks in deep water. Given their size and proximity to shipwrecks, we use very heavy tackle to target them. 80lb test is the minimum we use but after getting one of these guys to the boat you'll understand why.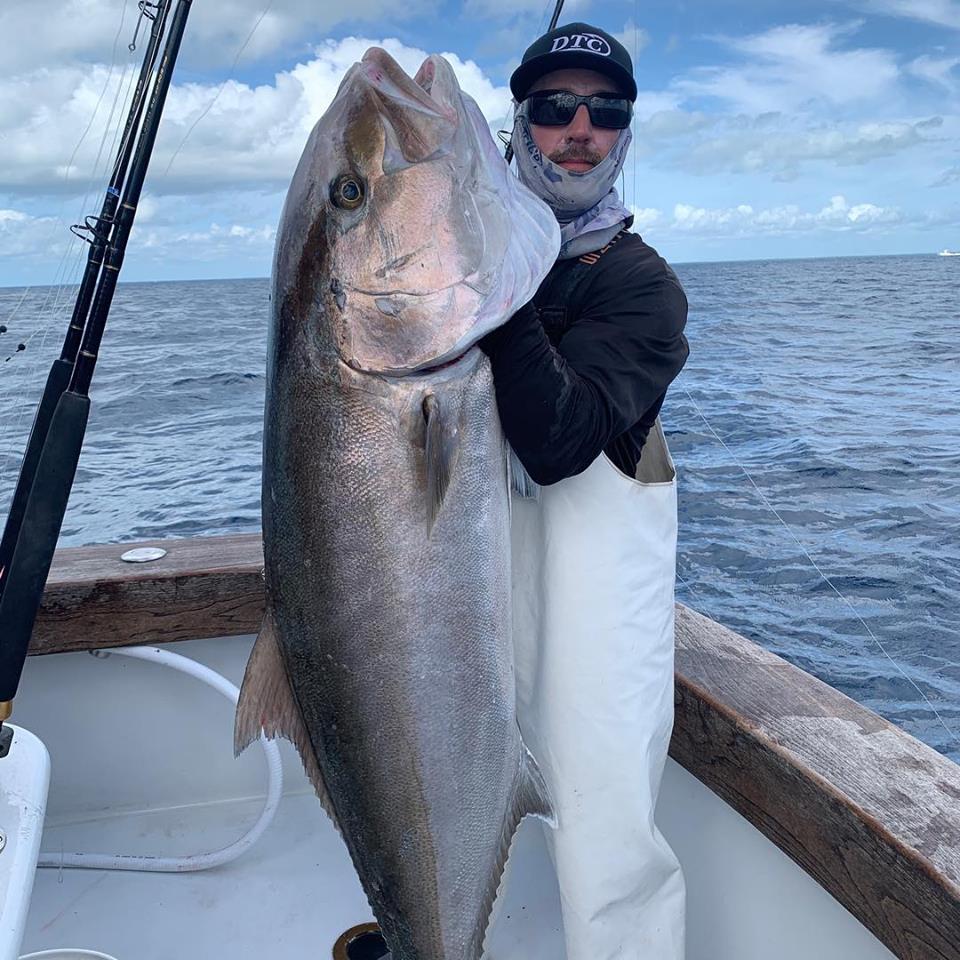 Kingfish during May
Big kingfish are relatively common during spring off Miami. These ferocious hunters zero in on kite baits and midlines in the 100-300 foot range. Kings have sharp teeth and are tough to catch because of their terrible aim and propensity to slice through monofilament leaders. We seldom use wire leaders because sailfish and tuna shy away from this presentation but we occasionally sneak some wire on our longs. Big kingfish such as the 40lber below are often the result.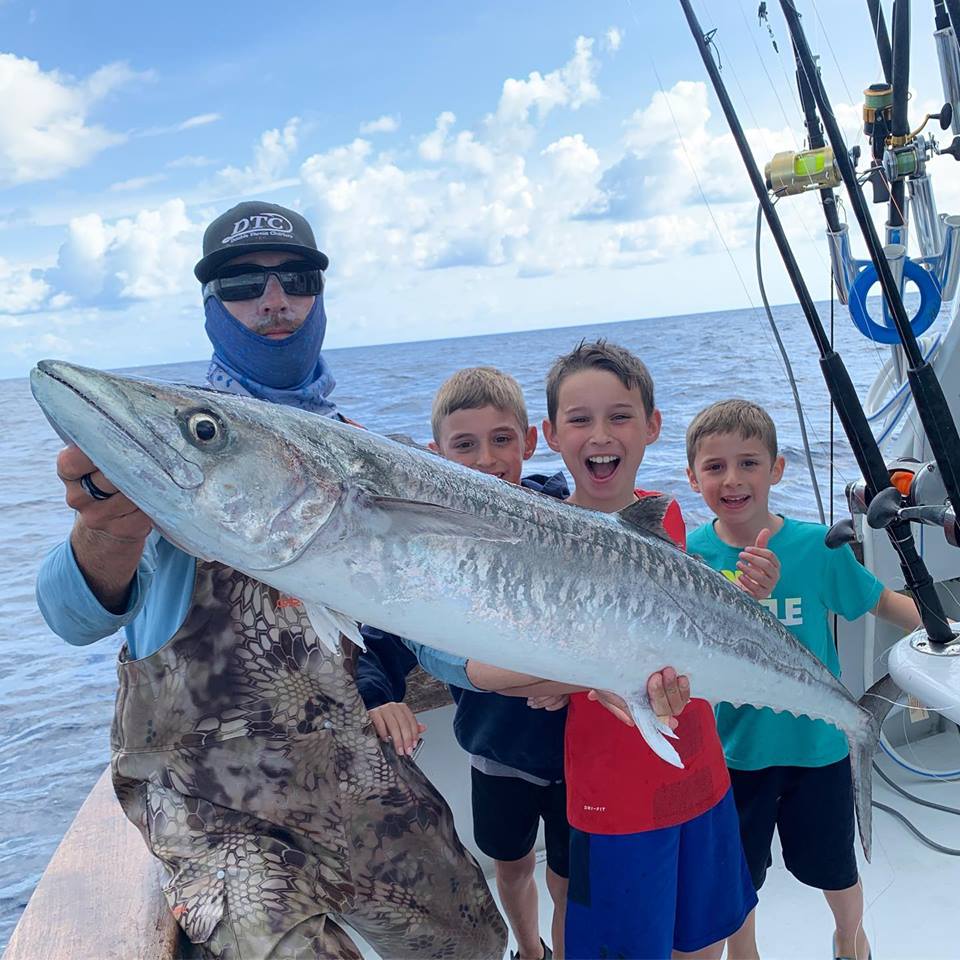 Blackfin Tuna fishing Miami
Blackfin tuna are another crowd favorite and May is the best time to catch these butterballs. Blackfin range from 15-30lbs on average during spring off Miami. They are not the biggest species of tuna; 30lbs is a trophy fish. Regardless, these guys are delicious and quite the challenge on light tackle. Blackfin tuna prefer live bait and find it hard to resist a feisty kite bait. Blackfin are pack hunters and multiple hookups are not uncommon. Tuna fishing is typically better in the afternoons with lower light conditions. We should have shots at blackfin all the way through June. Contact us today and we'll do our best to get you our there!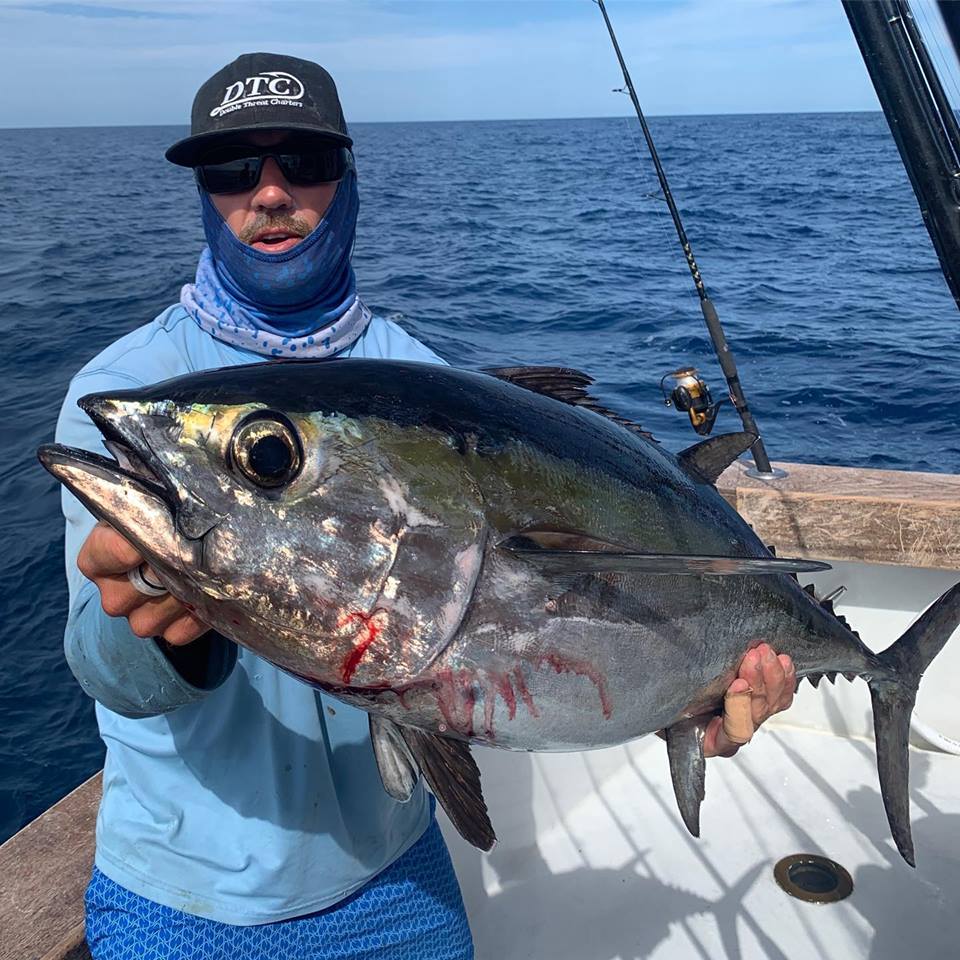 ---
‹ Back