Log
Great Start to Summer
With the warm summer months approaching typically mahi aren't far behind. Some of the hottest months for mahi are late May through September and with these warm summer months comes some of the calmest days out on the water with flat calm days regularly. We have already started to see some decent schools of fish show up and in the last few weeks even caught a few over 20 lbs.
When we chase these mahi we typically run offshore about 10 miles in search of anything from a floating log to a patch of seaweed as these fish love structure and the bait that it typically holds. While searching for these fish we typically troll 4-6 lines with our outriggers to ensure a possibility at catching any passing fish we may come across while on the hunt for others.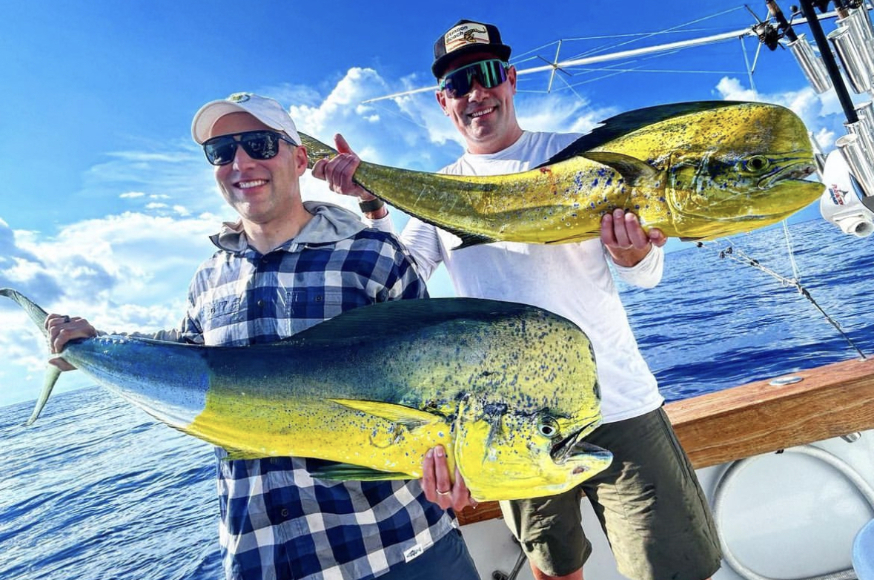 We have been off to a hot start this season with one trip yielding a 20-pound bull mahi and another trip with some larger schoolies. If you have any questions about these trips feel free to reach us at any time, or if interested in getting in the action yourself feel free to use our online booking system to get ahead of the game and book your trip in advance to secure your days as the summer months can be some of the busiest!
---
‹ Back