Log
Miami Winter Fishing
Sailfish Are Here- Miami Winter Fishing
We live in a special place. Winter in Miami is not like the same as the rest of the country. "Cold fronts" merely drop the temperatures into the 60s and give way to sunny skies and great fishing. With the Gulf Stream keeping water temperatures well above 70 degrees during even the coldest months, our fishing stays consistent year round. With each passing cold front, more and more fish are pushed south along our coast giving way to excellent fishing and a great opportunity for our northern neighbors to escape the cold should they take a trip down here. This season has been great so far and winter of 2016 should continue to produce like all the years prior. December Fishing is definitely a consistent time of year.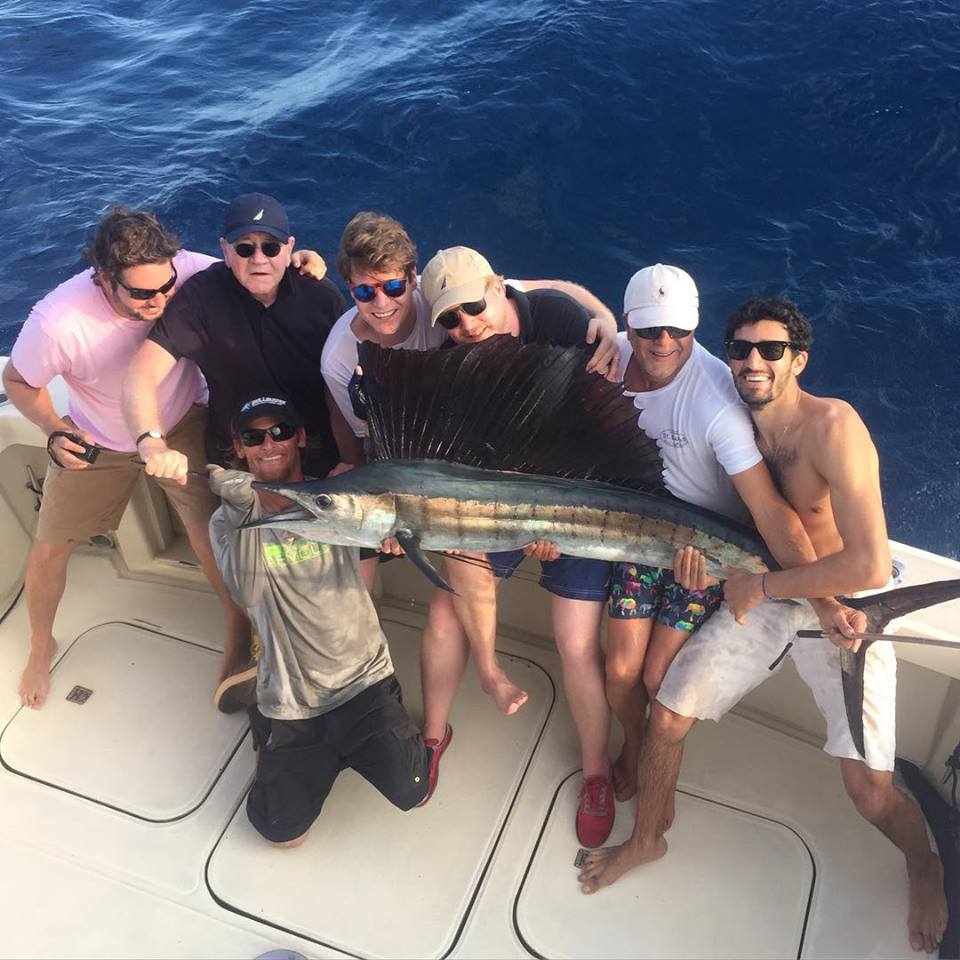 Kite Fishing During Winter
During summer and fall we typically find ourselves using a variety of techniques to adapt to changing conditions. During a single charter we might troll, bottom fish, sight fish, and kite fish. Winter is a little different however. With a fresh influx of migratory pelagics every day and most of the fish concentrated in 100-300 feet of water along the drop off, winter is a great time to focus mostly on kite fishing to capitalize on the abundance of fish in a relatively small area. We certainly troll and wreck fish as well this time of year but we rarely go a trip without putting out a spread consisting of 2 kites and 6 live baits dangling on the surface.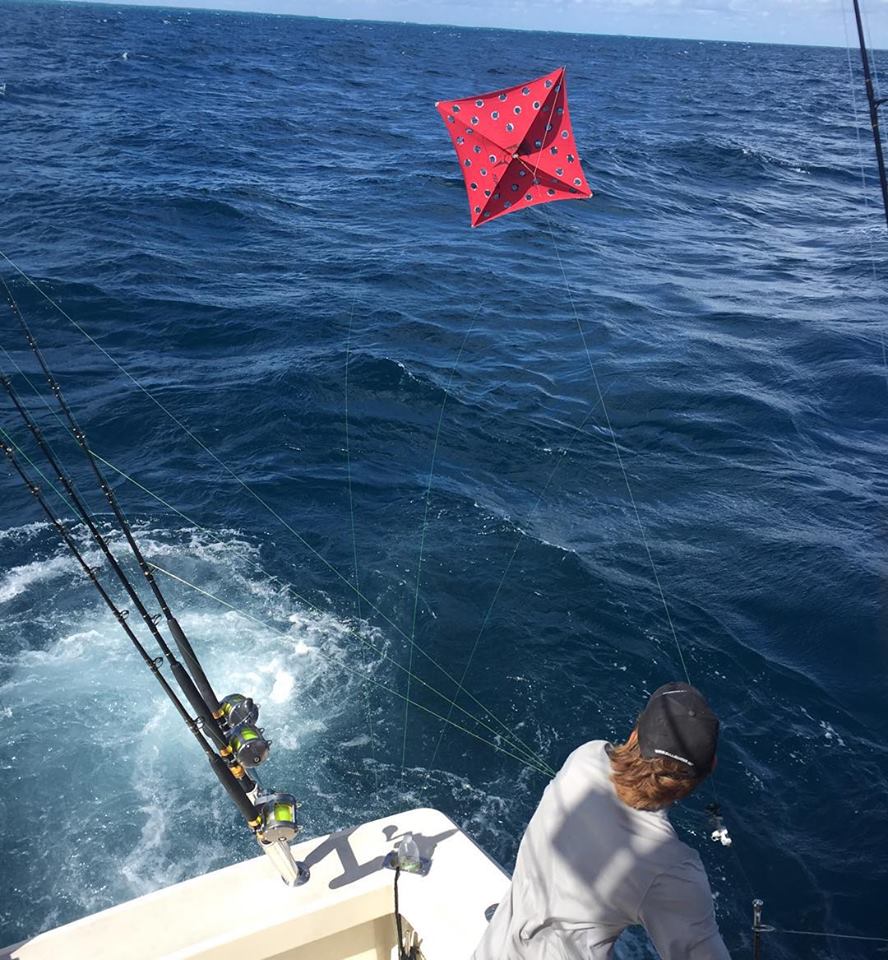 Kite fishing is a technique that has been revolutionized in South Florida. This approach allows us to fish 6-8 lines using light tackle and live bait. With the baits dangling from the surface and a big spread behind the boat, this presentation is difficult for pelagic species to pass up. In addition to sailfish, we often catch mahi mahi, kingfish, and tuna while kite fishing. We also have shots at wahoo, cobia, sharks, and more with this approach. Below was a stellar day just a few weeks ago where we caught 10 sailfish and a few mahi which was good enough for our first double digit day this season.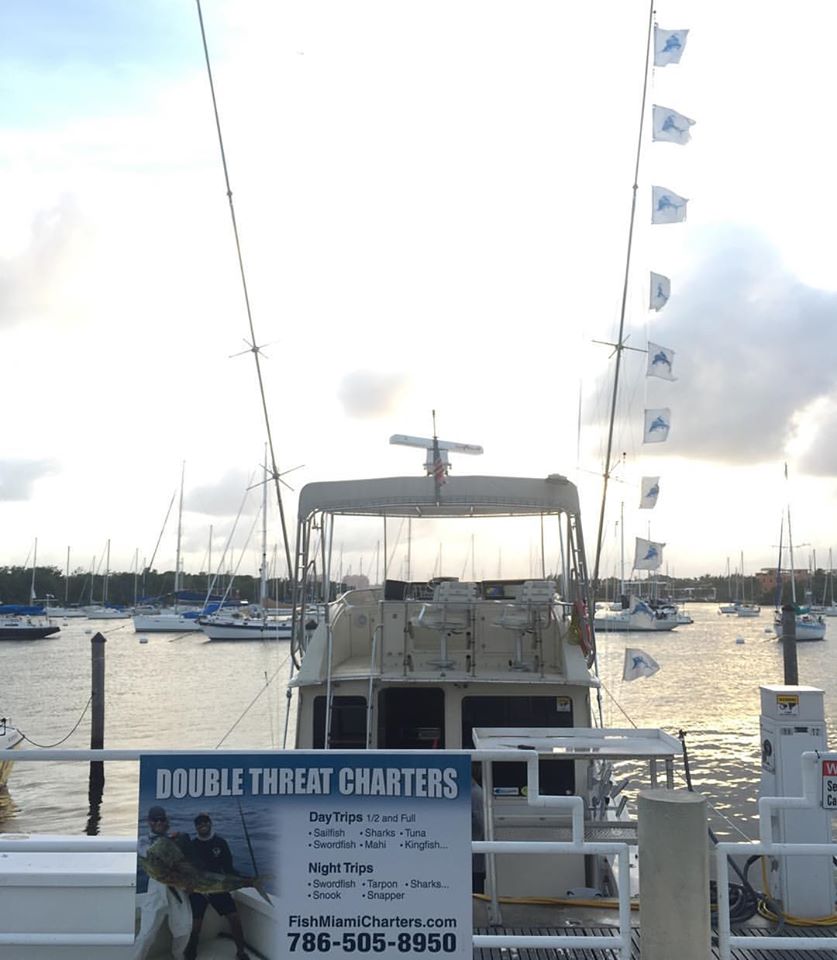 Welcome Surprises
You never know what you are going to catch out there. During the last few months we have squeezed in a handful of daytime swordfish charters, many of which have been very successful. In addition, we have caught plenty of bycatch in the form of big kingfish, amberjack, mahi mahi, mutton snapper, and more while fishing along the edge. Winter is a great time of year for a variety of species so let us know when you would like to get out there and we'll put you on them.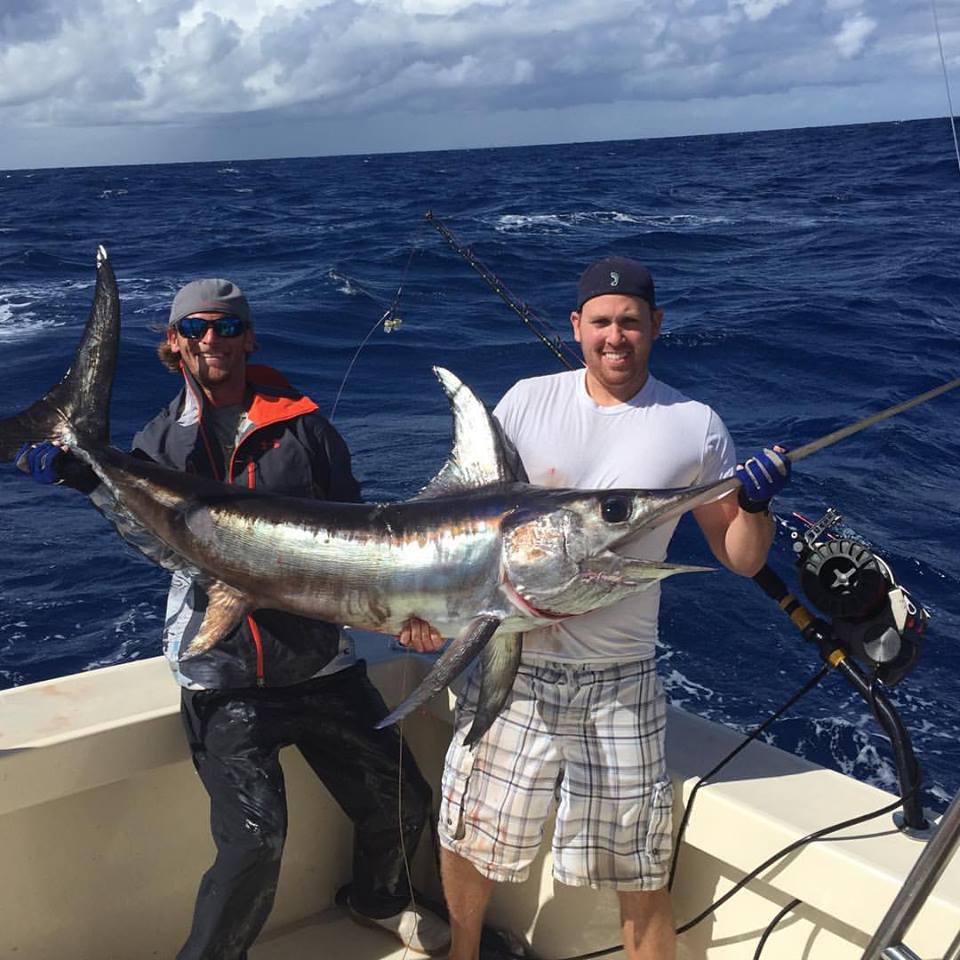 ---
‹ Back