Log
December Fishing Reports Miami
Winter Fishing Report in Miami
With frigid temperatures across much of the US, charters really pick up beginning in December. We have been very busy during the last few months so we haven't had much time to report. The fishing has been good and it has been a pretty mellow winter down here in Miami. Fall was actually chilly by our standards but the cold fronts were few and far between during most of December and now January. Light winds and a high temperature near 80 degrees on most days has made fishing very comfortable. We have been catching countless species from sailfish to golden tile fish offshore and snook and redfish inshore.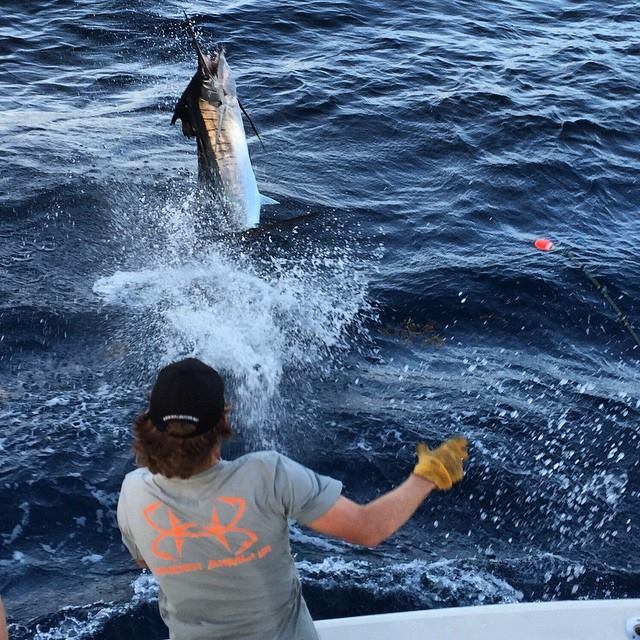 One of the many sails to be had this winter
Great Fishing all Winter Long
Offshore-
The fishing has been consistent offshore. Grouper season closed at midnight on December 31st but tile fish opened the next day. We don't mind the trade off because tilefish are equally delicious and fun to catch. The picture below is the last grouper of 2014.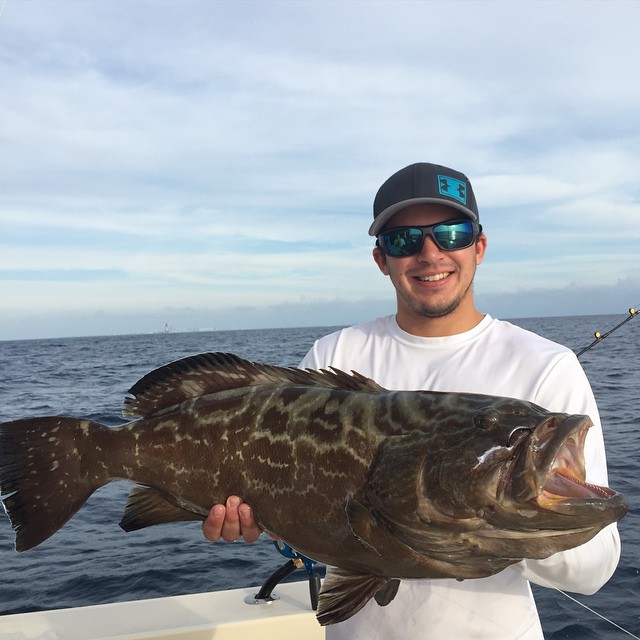 Last grouper of 2014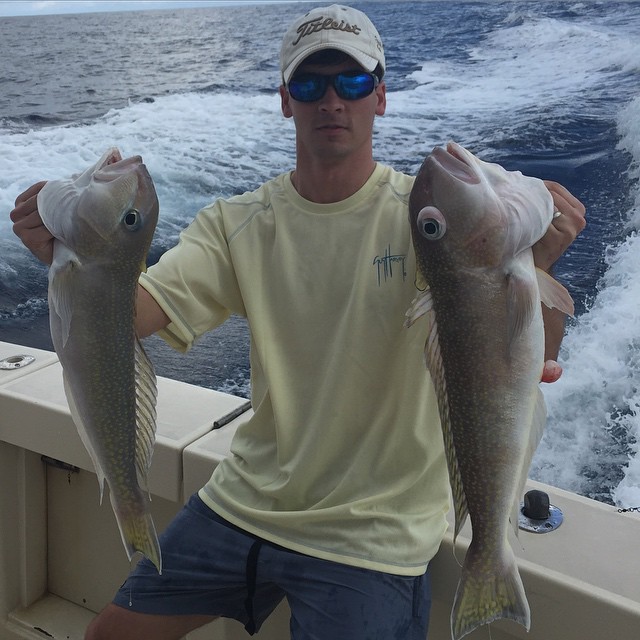 First few tilefish of 2015
Fortunately, regulations haven't stopped us from releasing plenty of sailfish. It hasn't been red hot for the sails but we've averaged 1-3 sails per trip this winter. We caught 6 sailfish on our best day so far this season and have been putting plenty of meat in the box on days when the sailfish action has been slower.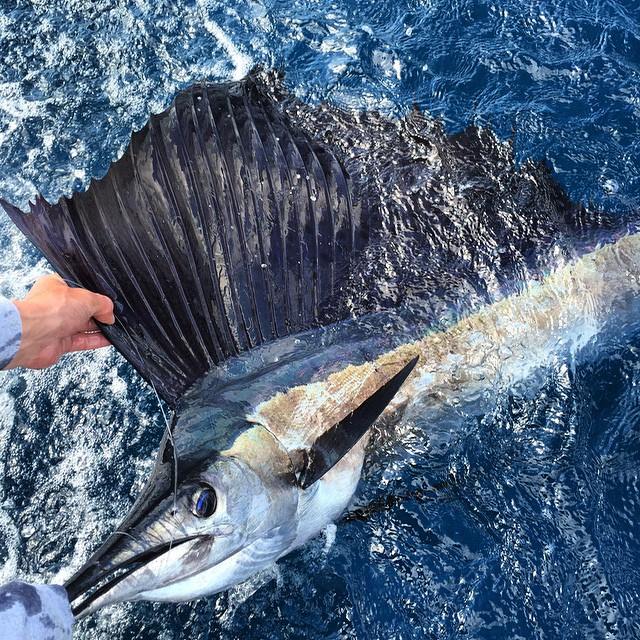 Winter is a good time of year for kingfish. These guys can be caught on the planers and while live baiting... We have averaged 2-4+ kingfish per trip with most around 10 lbs and a few from 20-30lbs. Stinger rigs have been doing the trick on the flat lines. Planers with strip baits have been getting the job done on the troll. Below is a nice kingfish we caught in 180' while kitefishing. Light wire traces have been clutch while kitefishing, especially when the kings are chewing.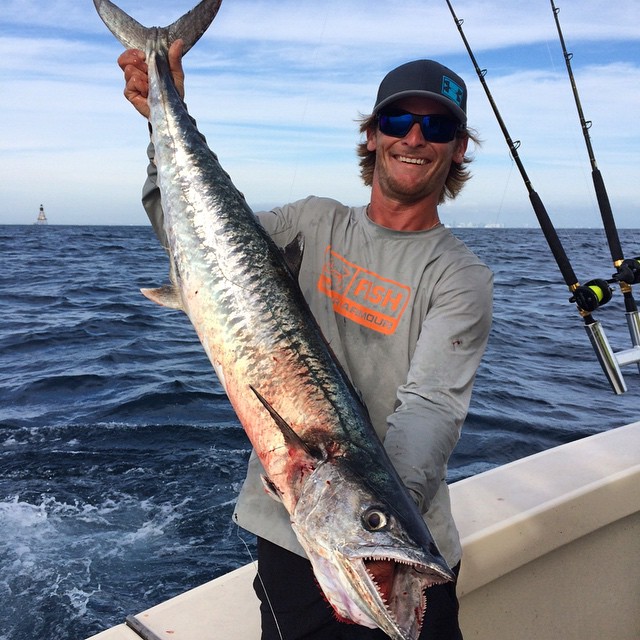 Amberjack and african pompano have started filling in on some of the deeper wrecks. These jacks can be caught on vertical jigs and live bait; they will only become more consistent all the way through spring. We have had other bycatch in the form of mahi to 15lbs off the kites, a few wahoo, numerous blackfin tuna to 10lbs, mutton snapper on the bottom, mackerel on the reefs, and more. We haven't made it offshore for the swordfish in a while but we know they are out there.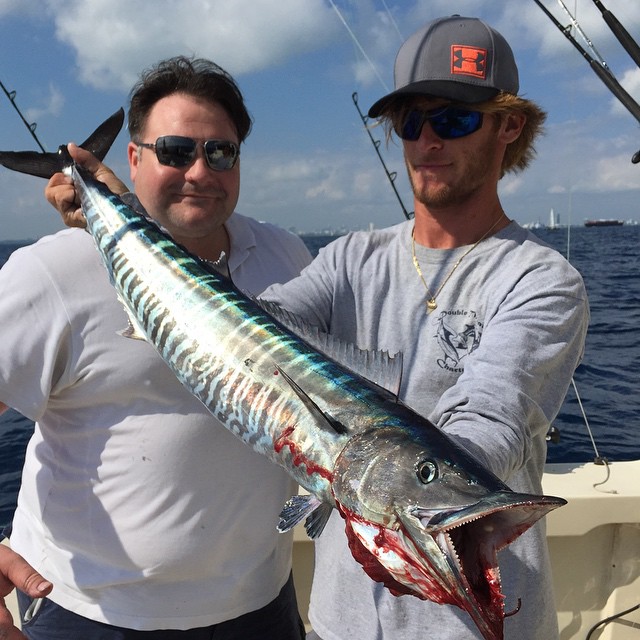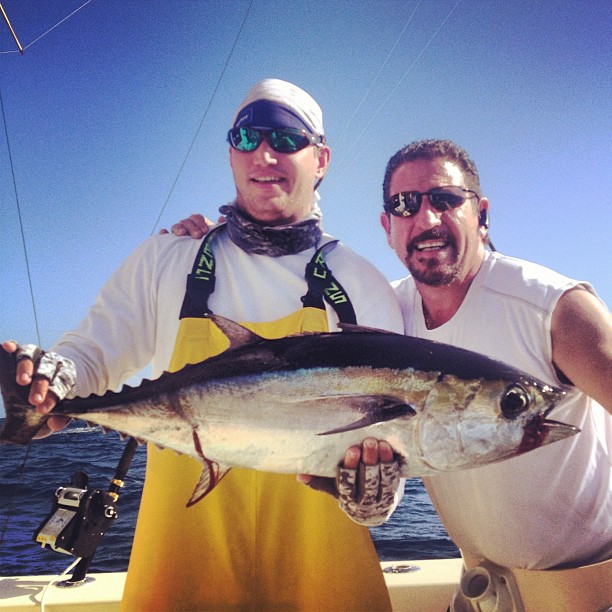 Miami Inshore Fishing During Winter
Winter fishing can be hit or miss inshore. Fortunately it has been a warmer than average winter and the action has stayed pretty steady as a result. We have been catching snook to 12 lbs, sharks, redfish, ladyfish, and more in Flamingo on artificials. In addition, the tarpon have begun moving into the Everglades and Government Cut. Depending on the conditions there have been quality fish to be had on every trip this winter.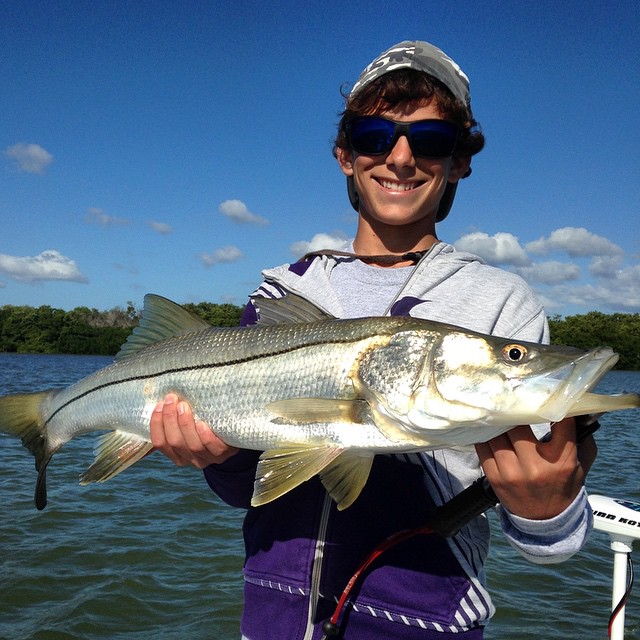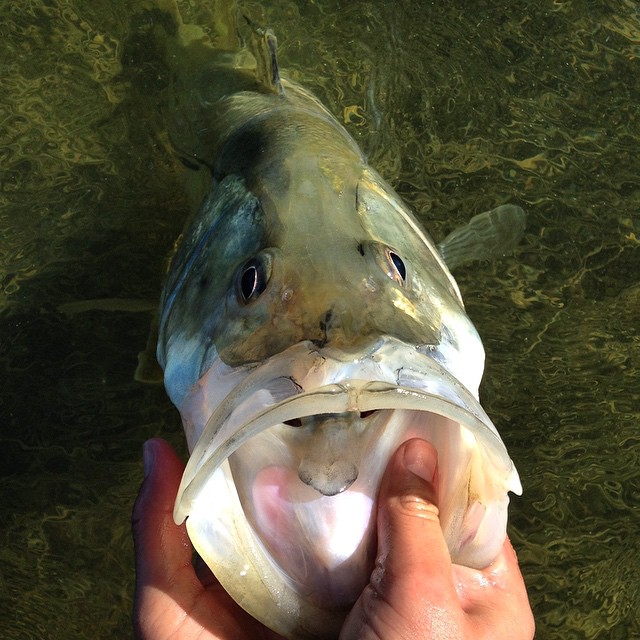 ---
‹ Back