Log
Spring Fishing Recap
Spring Fishing Recap- April May and June
We've run over 100 charters since our last report and it is safe to say that plenty of fish were caught. We were caught up in peak season working almost every day but things are finally settling down. Between fishing and boat maintenance, we definitely had our hands full. It's August while I'm writing this so I'm going to break everything down in 2 reports. This one will be a recap of spring and the following will detail some of the trips from this summer. April, May, and June were great months as usual. We caught plenty of mahi, amberjack, grouper, blackfin, sailfish, cobia, wahoo, swordfish and more. I'll post a few of our more impressive catches so we can catch up.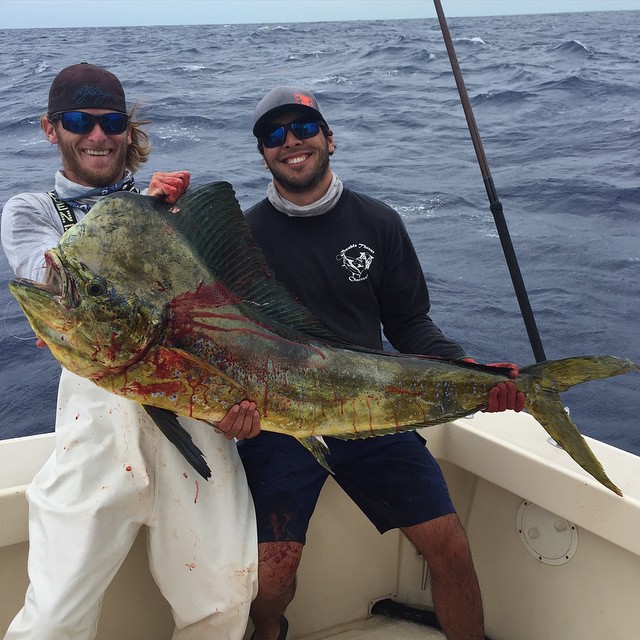 This 47 pound bull dolphin ate a kite bait on May 4th. After an hour fight on 20 pound line we managed to get him to the boat. This was probably the coolest fish we caught this spring and one of the biggest mahi caught off Miami this year. Gotta love spring!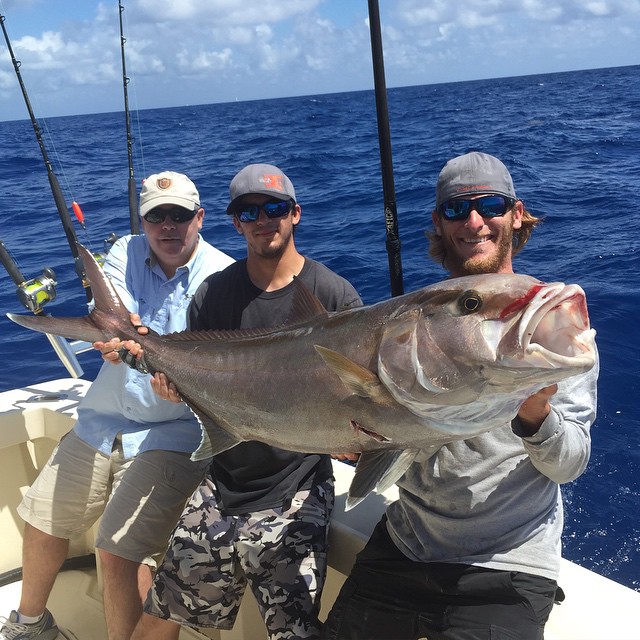 This is one of the many amberjack we caught this past spring. Our biggest was about 75 pounds.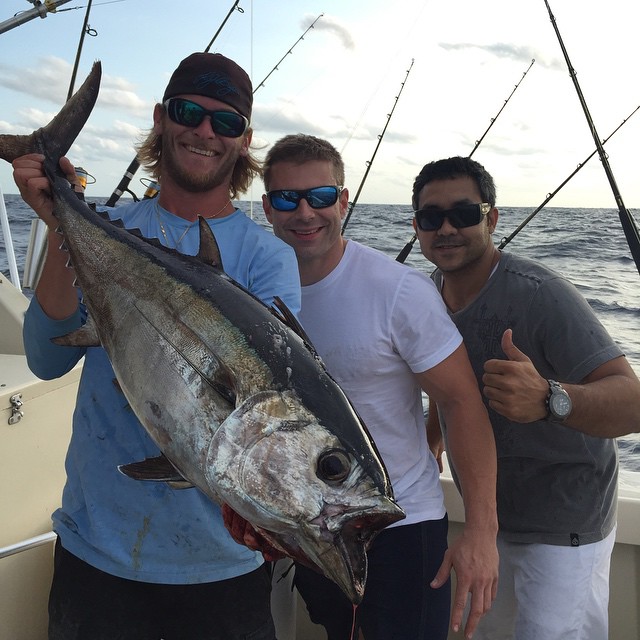 This blackfin tuna was one of many this spring. These fish are hard fighters on light tackle and delicious table fare.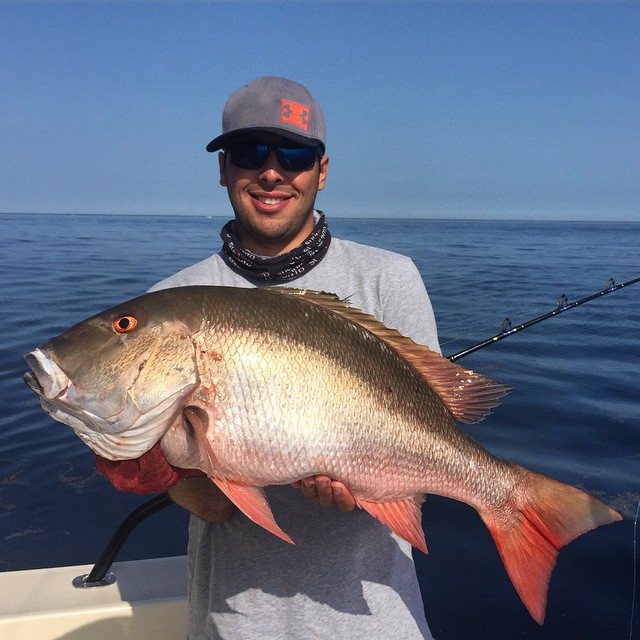 This 15 pound mutton snapper ate a big bait intended for amberjack on May 9th. We also caught amberjack, grouper, mahi mahi, tripletail, and more that day.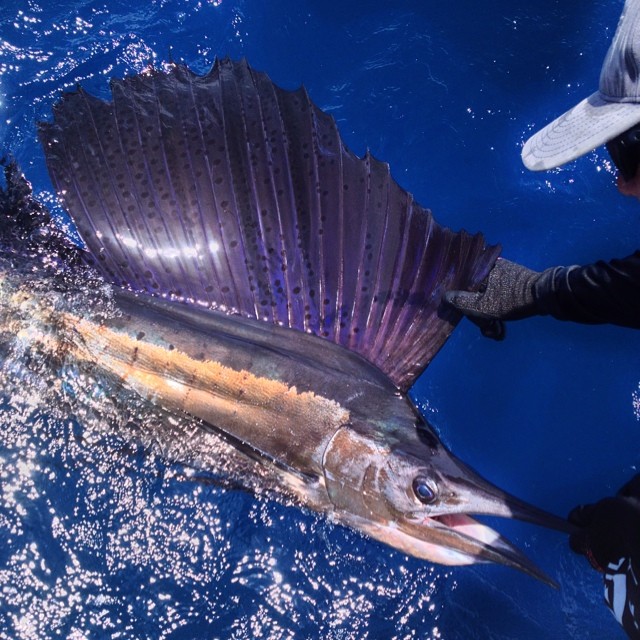 This 37 pound wahoo we caught on May 30th won first place for the fun fish category in the FIU Mahi Tournament. We also caught many more wahoo this spring while trolling between spots.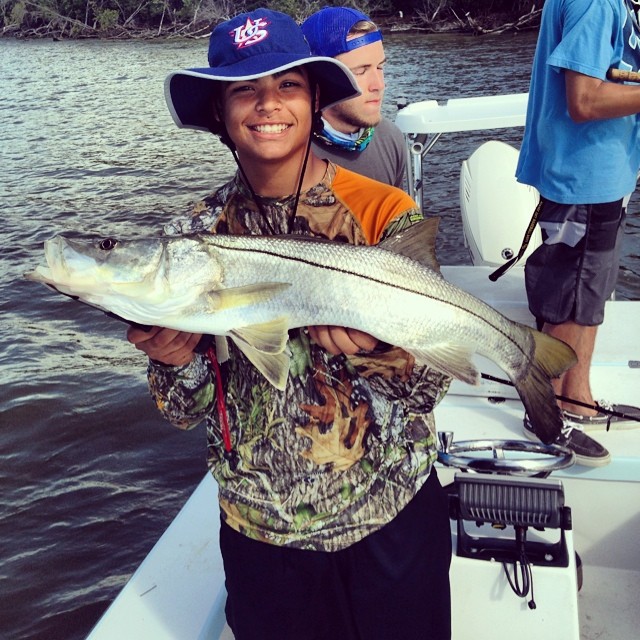 We caught sailfish almost every trip this spring. We released 7 on our best day. Although the numbers didn't compare to last spring, the fishing was consistent.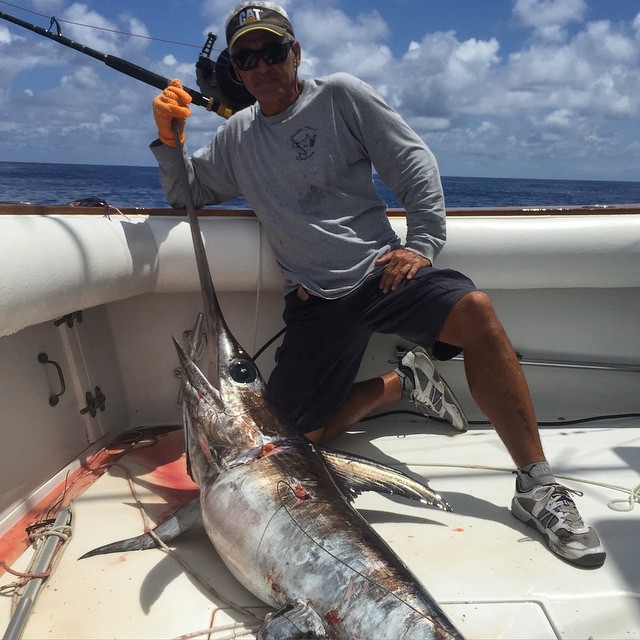 This 100 pound braodbill swordfish hit the deck on June 4th. We didn't do much swordfishing this spring and early summer but they were biting when we made it out there. We also caught a handful of mahi mahi that trip. This half day of fishing on June 26th shows the quality and variety of fish we catch off Miami. With mahi, amberjack, sailfish, and barracuda in just a few hours of fishing, our clients were definitely stoked.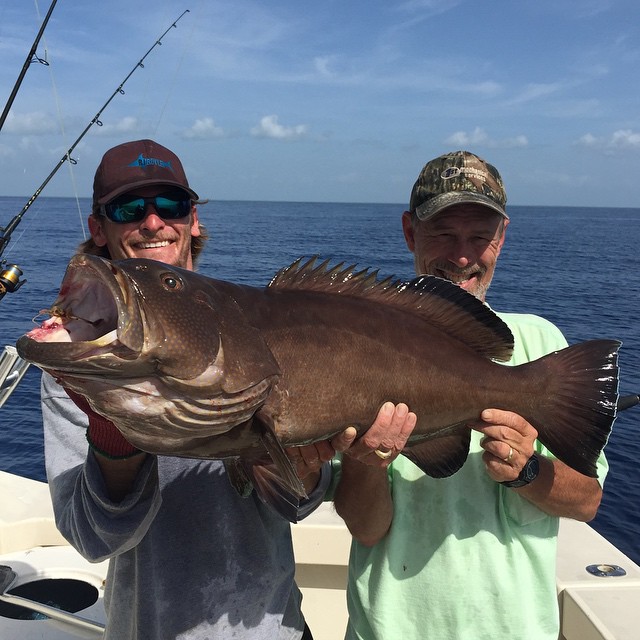 his big black grouper hit the deck on June 29th. It was nice to put a few in the box after releasing so many while the season was closed. Be sure to follow us through social media for real time updates and fishing reports. I'll be updating the website more consistently in the future but social media will always be more frequently updated.
---
‹ Back