Log
Summer Swordfishing in Miami
Late Summer Fishing Report
Deep Sea Fishing
Late summer always brings about shifting conditions that can make the fishing a bit difficult to forecast. If the current and wind align, you may have a chance at catching a sailfish on the edge, with kingfish, snapper, sharks, and big amberjacks not out of the question. If the wind settles and the current moves out deep, then dolphin are usually our go to option. Every so often though a group of anglers will decide they want to try to catch something different. Something larger. If they're up for the challenge, then well head east towards the contours lying in 1550-2000' where the swordfish congregate. Summer swordfishing in Miami isn't easy, but when everything lines up, the results can be very rewarding.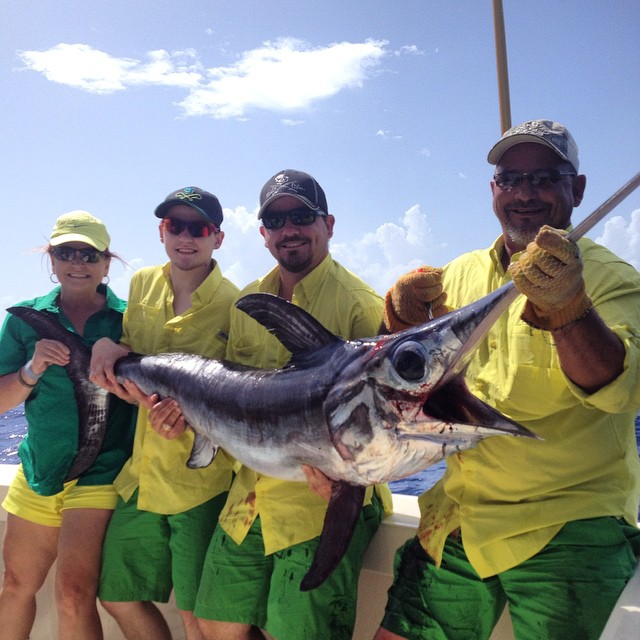 Miami Swordfishing
Swordfish are some of the biggest and baddest predators swimming offshore our coast. By day these fish swim near the bottom in over 1600' of water, and at night they rise to the surface to feed. With the right tackle the day time fishery is accessible as long as the weather is compliant. Usually a Mahi-Sword combination trip starts with a full blown trolling spread behind the boat while we look for schools of dolphin on our way to the swordfishing grounds. Once we arrive we'll pull our spread and prep our rig to send to the bottom. To reduce the risk tangling, we only send one bait down to the bottom. It can be boring at times, but knowing that a 500lber can eat your bait at any moment keeps everyone on their toes. On our last Mahi-Sword combo trip we trolled out to the grounds and boxed a couple small tunas on the way out. We had 4 bites while swordfishing, and managed to keep 2 hooked up all the way to the boat, which turned into a healthy 60" fish (90 lbs) and a smaller 48" fish (60 lbs). After boxing both of the swords we trolled our way back west with hopes that we could find some dolphin action. In 1100' we found a loose school of gaffer sized fish. We caught 10 and then called it a day.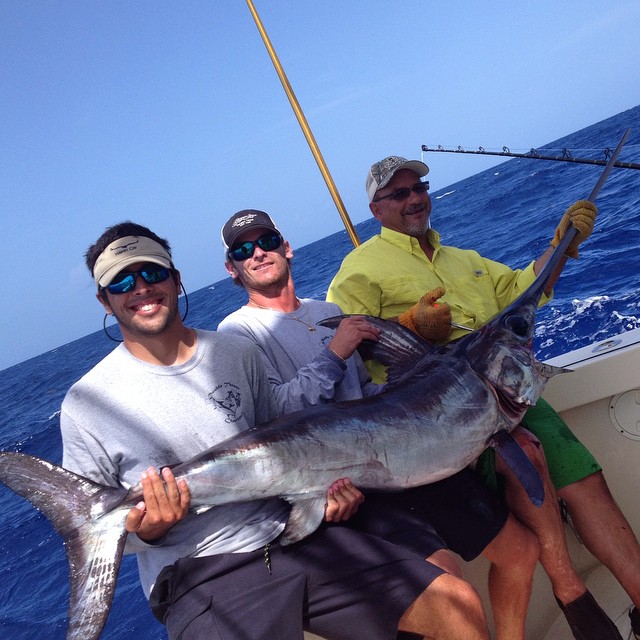 Fishing Forecast
On other recent trips offshore we have found sailfish, dolphin, vermillion snapper, yellow eye snapper, kingfish, amberjacks, almaco jacks, blackfin tuna, and more. We're beginning to get our first true fall winds that indicate the switch back over to kitefishing and livebaiting instead of trolling.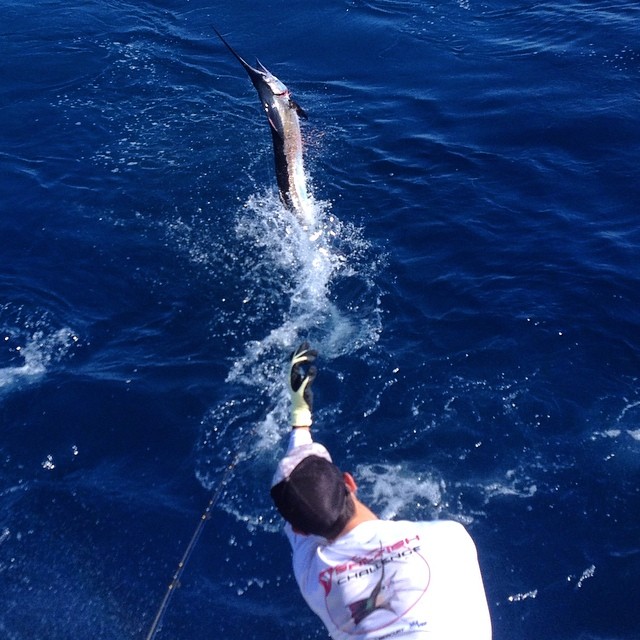 Backcountry Fishing Report
Fishing Flamingo
Late summer is usually defined by afternoon summer showers, hot water, and hot fishing. Although the snook moved out to the beaches to spawn for the most part, we still had our share of action with linesiders up against the mangroves. The coming months should have better snook fishing as the large spawning females move back into the Florida Bay area. Redfish were still ready and willing to eat our baits, as well as jack crevalle, seatrout, and hordes of small tarpon. On the right tide schools of juvenile tarpon shoal around channel edges waiting for prey to flow into deeper water.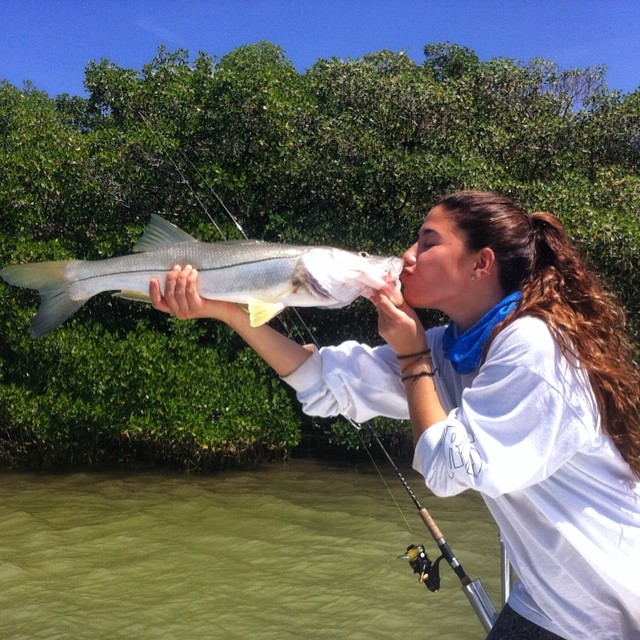 Biscayne Bay Action
Night fishing in Biscayne Bay has still been our go to choice for getting hooked up to snook and tarpon, espcially since snook season just opened September 1st. Live baiting has produced the majority of our bites, and alot of the fish have been overslot and loads of fun on light tackle.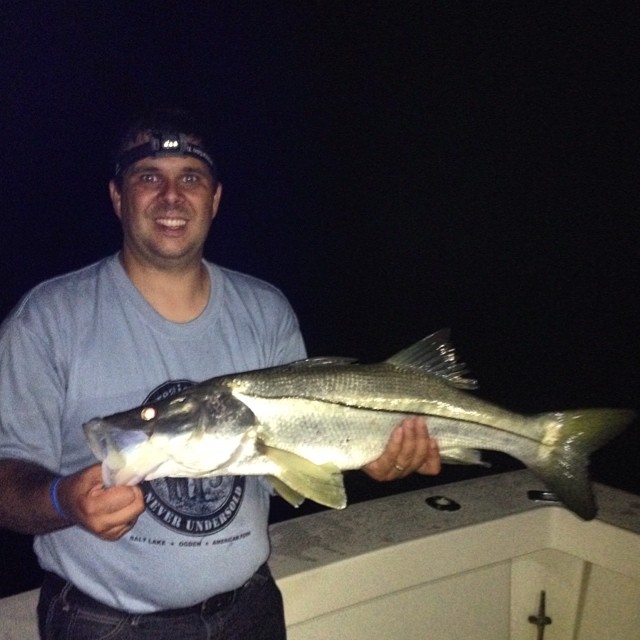 Recent Catches
Here are a few of our catches from last month, give us a call and let us know when you're available so we can get out on the water!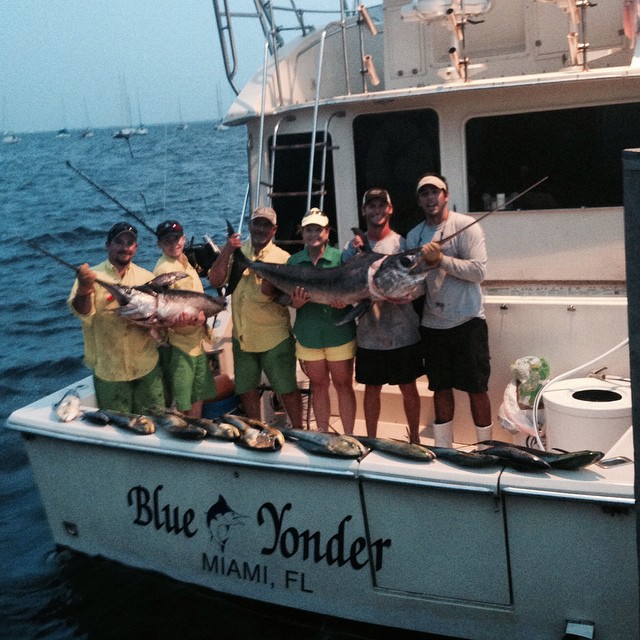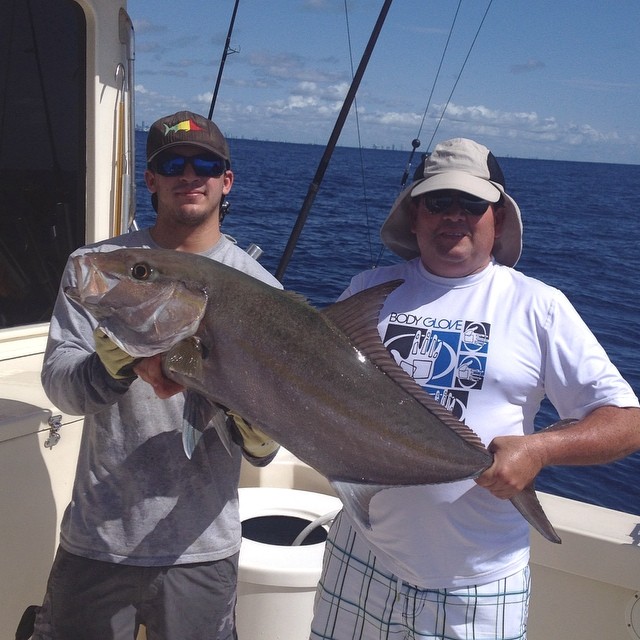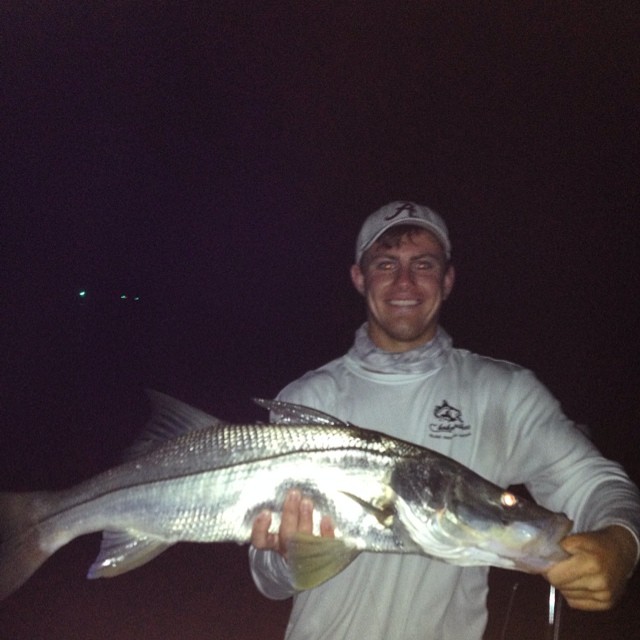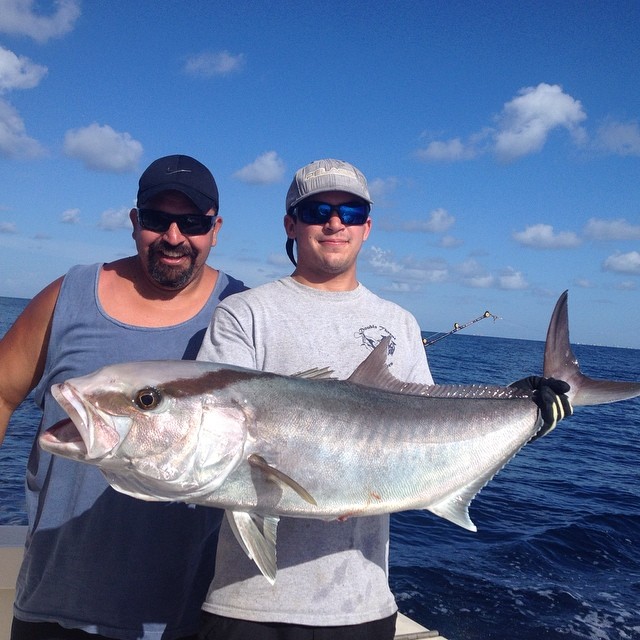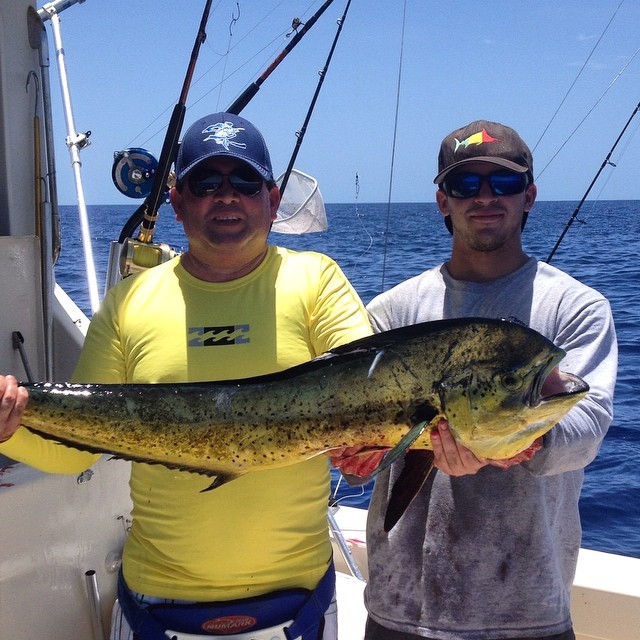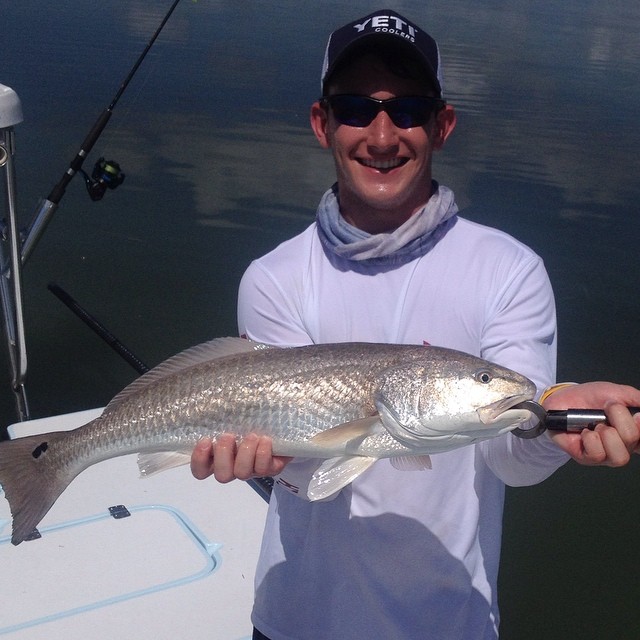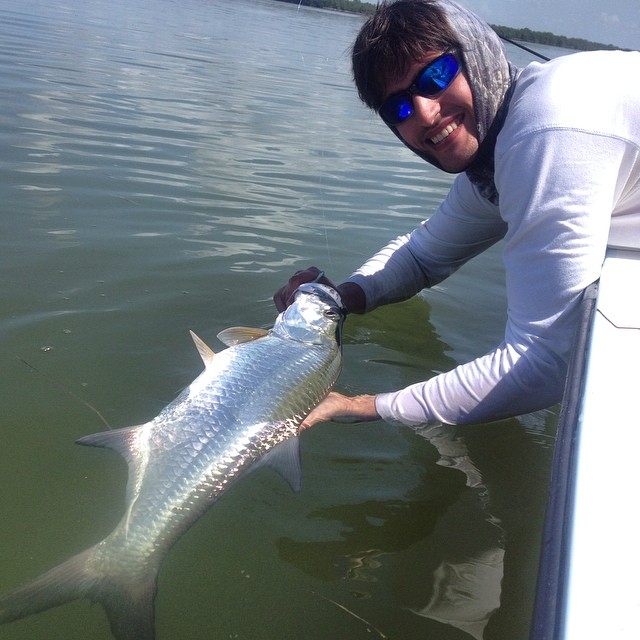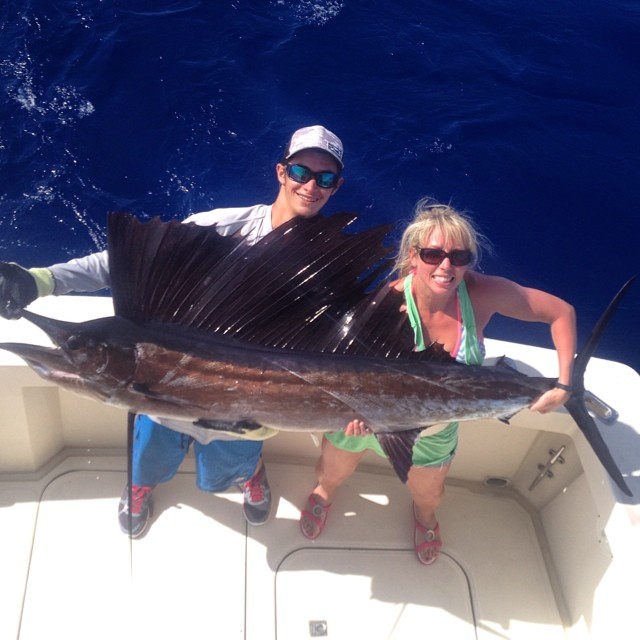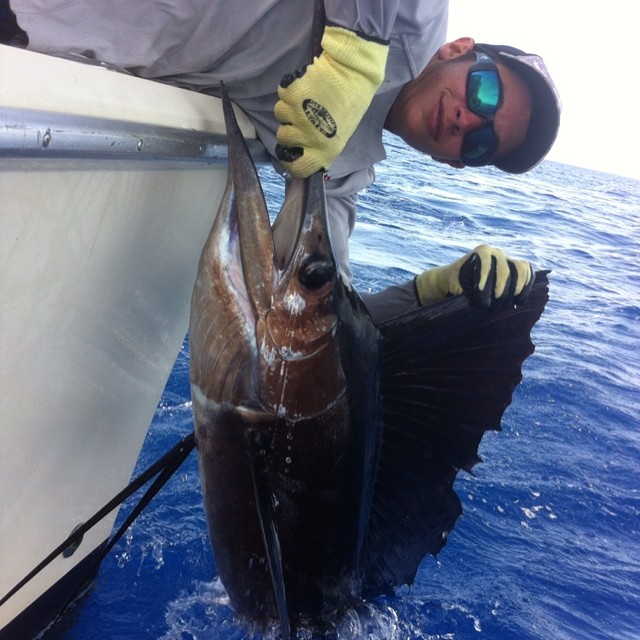 ---
‹ Back