Log
Fish Species During Summer in Miami
Summer Fishing on the Way!
The global circumstances definitely put a dent in spring fishing but that doesn't mean we won't be getting out on the water soon. Summer fishing is right around the corner! With calmer than average weather and great fishing, summer is definitely a great time of year to get out on the water. I'm sure we all need some H2O after all this time indoors.

Fish Species during Summer off Miami
Sailfish are still prevalent during the right conditions during May and June

Sailfish start to lean out during June and July but during the right conditions, sailfish are a possibility year round
In addition to sails, kings, blackfin tuna, and more frequent the edge through the end of June.
Kite fishing can still be productive as late as July but you really need current and some wind.

Dolphin fishing should pick up during June and July and are the main species we target during summer

Dolphin are usually arriving in large schools during early summer.
We venture further offshore for dolphin looking for weed lines, floating debris, and more
Dolphin average 5-10lbs and we often catch them in large schools during summer
Larger fish in excess of 20-30lbs are not uncommon during June and July
Swordfishing can be great from May-July

Swordfishing is not a guaranteed fishery and sometimes involves long waits between bites
Summer is a good time of year for swordfishing. I personally prefer fall for big fish but have done quite well on swords during June
The weather is usually calm during summer which makes swordfishing for extended periods much more comfortable
Grouper Fishing can be good May and June

Grouper Season Opens May 1st which is the best month to catch big black grouper on wrecks
We sometimes catch decent blacks as late as mid June
Cobia, amberjack, sharks, and permit are all possibilities on certain wrecks, especially during May
Wahoo, Blackfin Tuna, and Skipjack Tuna

These species are also a possibility especially around the full moon in May, June, and July.
Wahoo are usually caught under floating debris or bigger ones can be caught trolling the edge
Big blackfin tuna frequent the edge and schools of smaller "footballs" are a possibility further offshore
Overall, early summer is a great time of year. We are taking bookings for June and July and possibly opening by late May as well. Feel free to contact us if you're interested in booking a trip.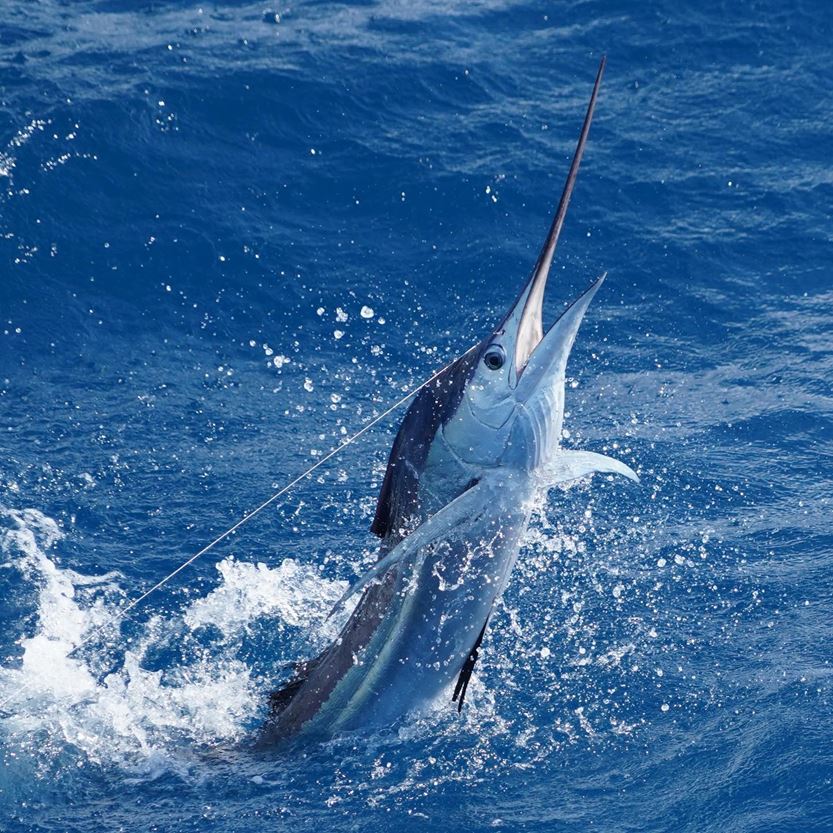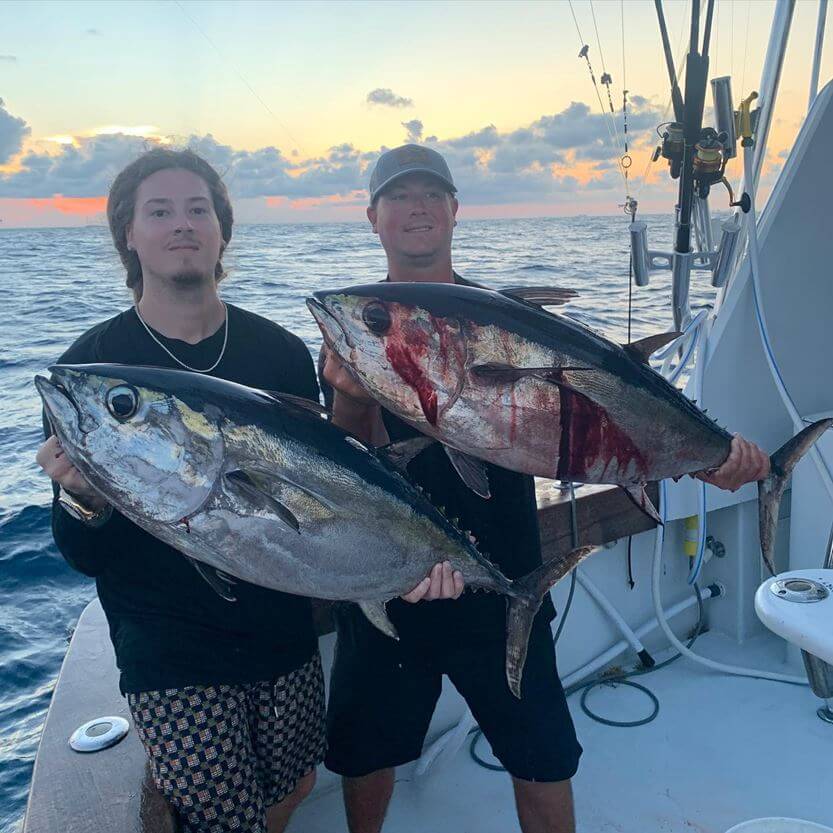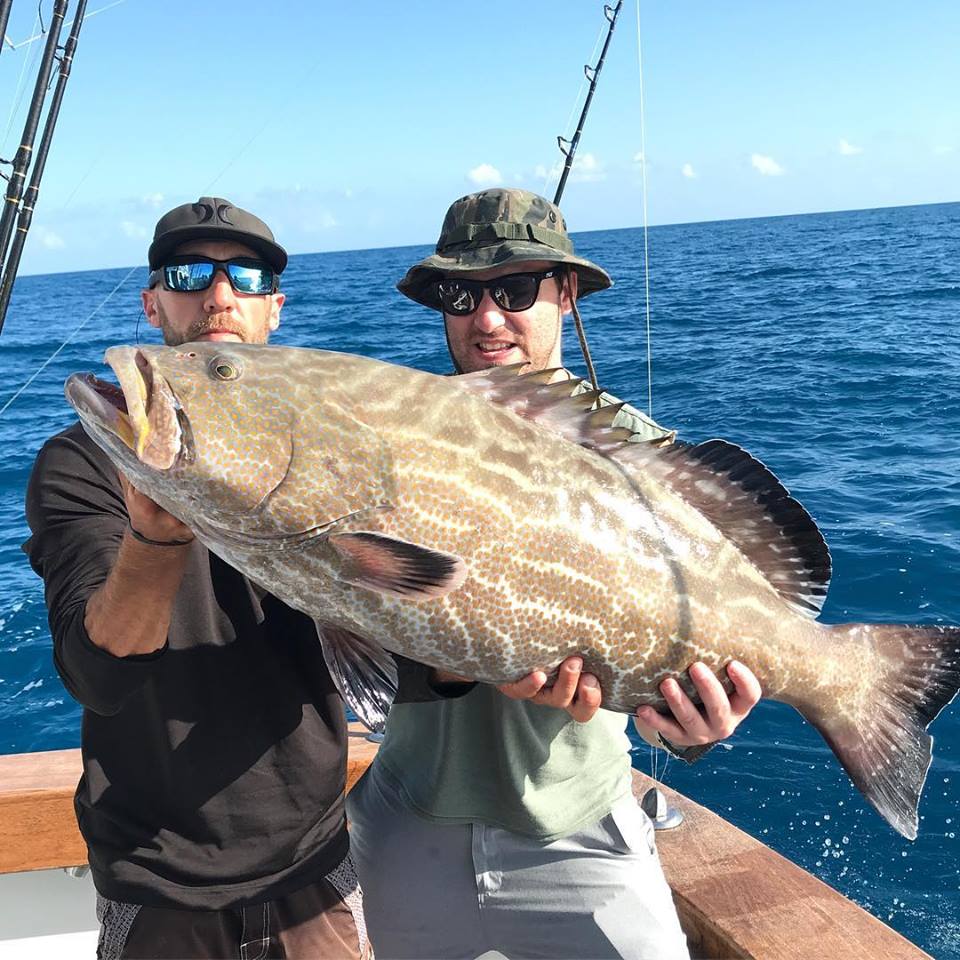 ---
‹ Back