Log
Fall Fishing Forecast
Fall Brings Cooler Weather And More Bait
Fall is a great time of year to fish off Miami as the weather begins cooling off. Unlike most of the country, cold fronts usually only drop temperatures into the 60s off Miami. Due to the close proximity of the Gulf Stream, the sea surface temperatures offshore stay in the 70s year round. This makes for great fishing all year long.
As the temperatures drop we begin to see a variety of migrations from October-December. Baitfish such as ballyhoo, mullet, and pilchards typically begin moving south as the temperatures drop. Mullet get the tarpon and snook fired up inshore along with jacks and blacktip sharks. The fishing along the beaches and inlets can really turn on as the bait pods move through. In the bay pilchards begin pooling up on the grass flats and can make for great live chum if you can cast net them in decent quantities. Ballyhoo start to swarm the reefs during fall which really gets the sailfish and dolphin fired up.
Sailfishing Heats Up
As the temperatures drop and the bait moves in, the sailfish begin their annual migration south. Sailfish frequent the edge off Miami and typically roam in the 50-300 foot range looking for bait as they move along our coast. Fall is a great time of year to sight fish for sailfish as they chase ballyhoo up on the reef. There are few experiences more thrilling than seeing a pack of sailfish chasing bait up into 20 feet of water. When we aren't sight fishing, we typically begin kite fishing on the edge this time of year. Sailfish season runs from November-May but we have some decent days as early as October usually.
Other Species During Fall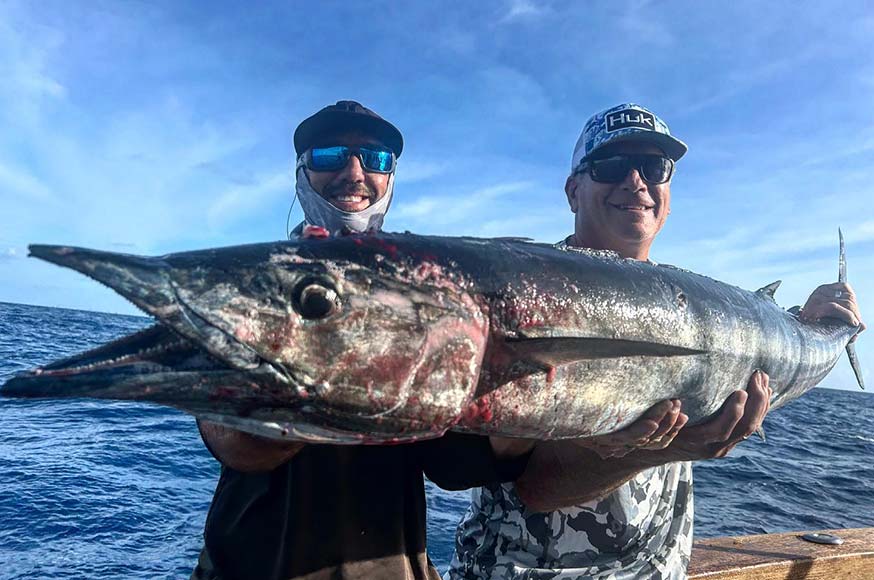 In addition to sailfish, fall brings a variety of other species. We start to see more kingfish moving along the edge this time of year. Kingfish love chasing ballyhoo and flying fish and are great bycatch while kite fishing for sails. If you are patient and fish with wire leaders, this is also a great time of year to get lucky with a wahoo off the kites or planers. Try to find areas with north current and fish early mornings or evenings around a full moon to maximize your success.
Dolphin Season Comes to a Close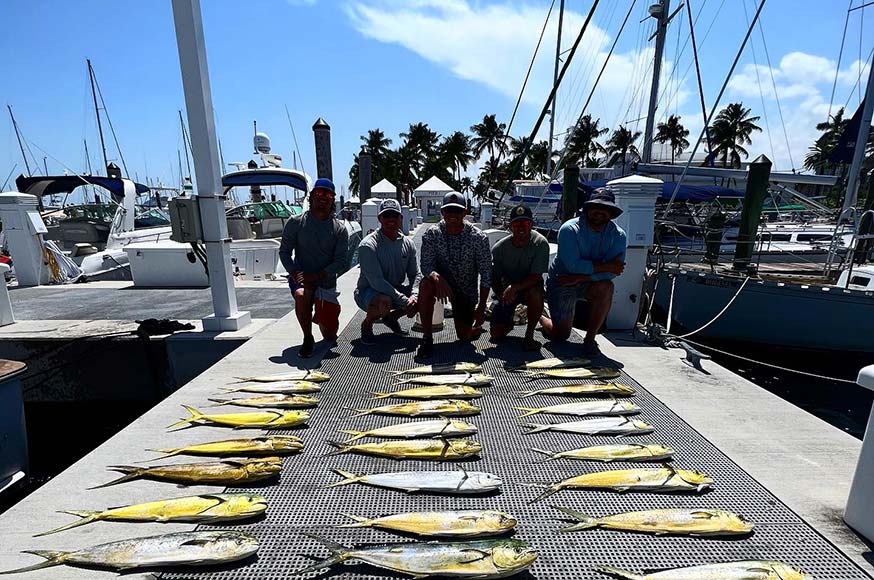 The days of trolling the Gulf Stream looking for big schools of dolphin typically come to a close as we get closer to November. We had a great summer of dolphin fishing but don't rule out the occasional great day during the fall. We have plenty of decent days of dolphin fishing and sometimes catch quality fish off the kites this time of year. On calmer days you can still test your luck further offshore especially during October. October can be a sleeper month for mahi so book soon if you want to try and get in the action before they move out. November usually slows down and by December there aren't too many around.
Overall fall is a great time of year to get out and fish both inshore and offshore. Feel free to take a look at our calendar and book your trip online or contact us if you have questions.
---
‹ Back