Log
Cobia, Blackfin Tuna, Amberjack, Sailfish & More
Spring is one of our favorite times of the year to fish off Miami. With a mixed bag of species moving through our area, the options are pretty endless with what we can target on a given day.
Spring Fishing off Miami
Kite fishing yields a decent sailfish bite that should last all the way through June. We typically look for north current and fish in the 100-200 foot depth with live goggle eye, herring, and sardines off the kite. When bait is tough we sometimes resort to cigar minnows, pilchards, and runners. In all honesty, we are probably more picky than the fish. The sailfish are very reliant on current so that is definitely the biggest factor. North wind is certainly a bonus and when we have the right wind and current, the sailfish can really chew this time of year.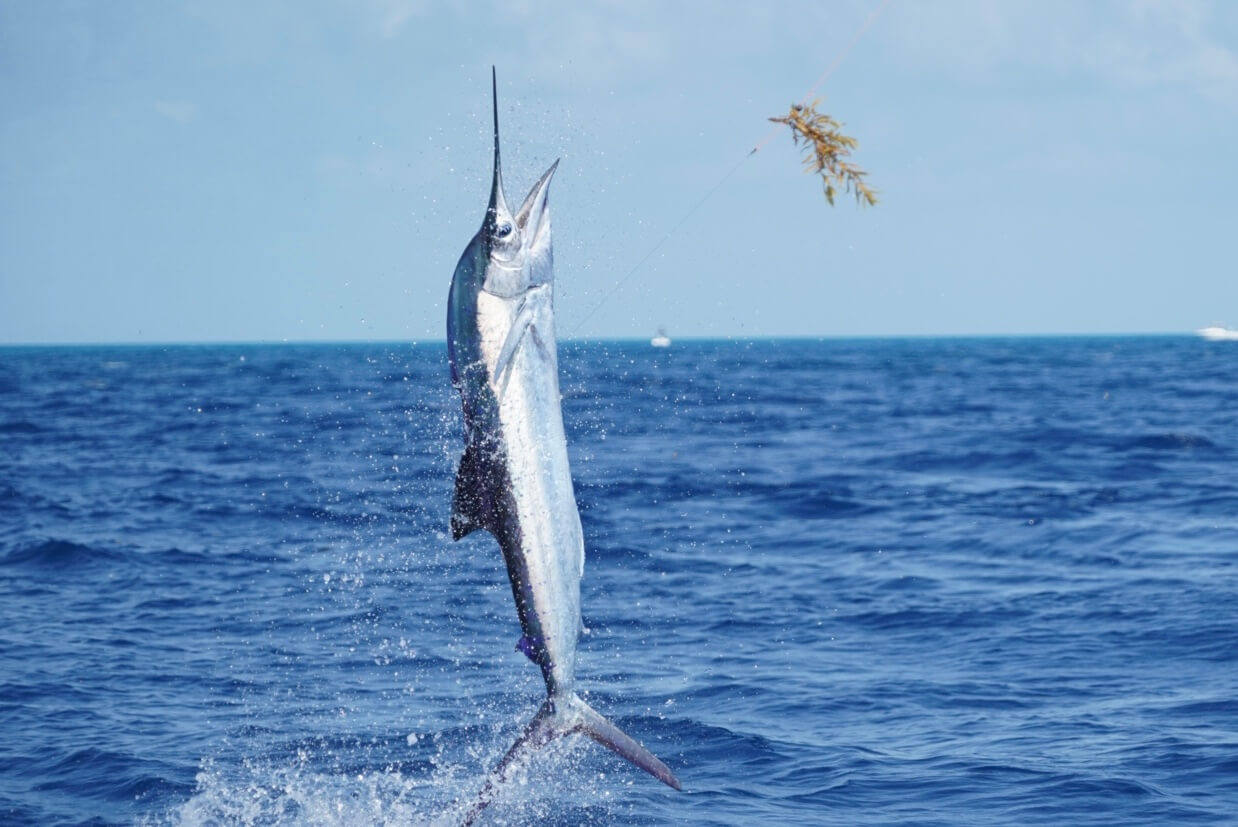 Blackfin Tuna Bite During Spring
In addition to sails, blackfin tuna are a welcome catch during May and June. These tuna are exceptionally hard fighters and great eating. They run on the smaller side compared to their cousins but they typically range from 15-30 pounds during spring which can be a blast on light tackle. The one we caught below was on a recent trip on a 15 lb spinner.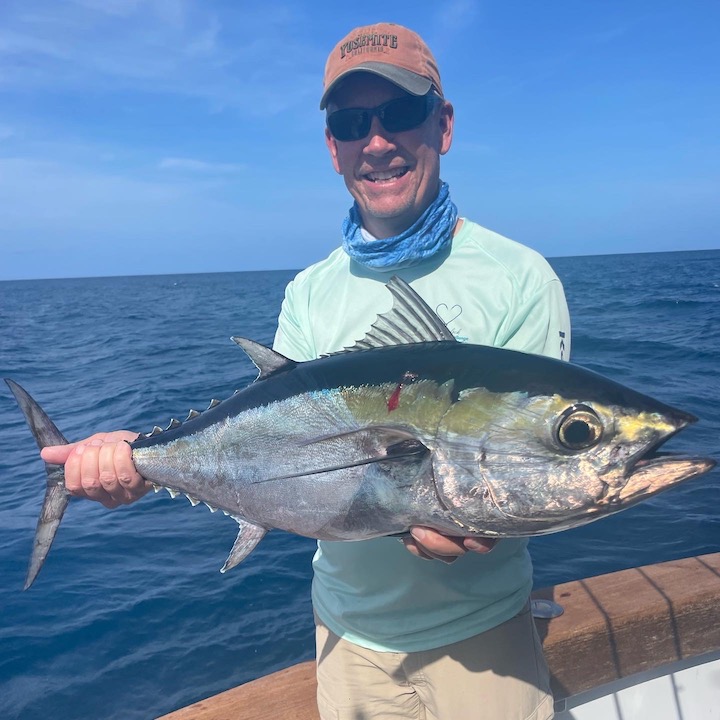 Amberjack AKA Reef Donkeys
Amberjack are probably the most underrated gamefish we catch off Miami. They range from 30-60+ pounds and are absolutely brutal fighters. They congregate on the wrecks during spring as they stage to spawn. They can be pretty aggressive hunters and are usually quick to pile on a live runner of speedo when fished on the wrecks in the 200-300 foot range. Amberjack are actually great eating, especially smoked and pretty decent on the grill as well. They are a popular commercial target and what you typically eat when you buy fish dip from the store.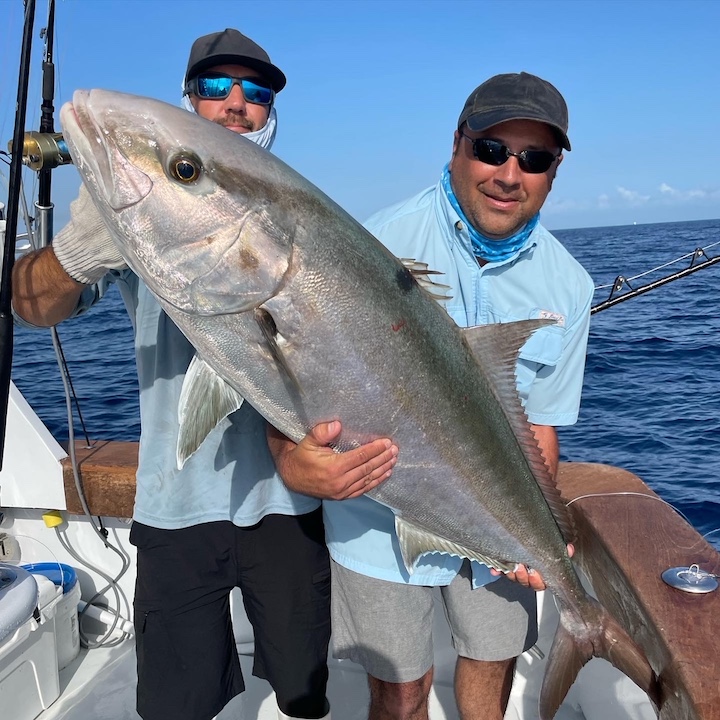 Cobia and Other Welcomed Surprises
You never know what you'll catch this time of year. Your next bite could be a big kingfish, wahoo, yellowfin tuna, shark, or even cobia. The diversity of species we catch off Miami is a big part of what keeps us excited to fish on a daily basis. We caught a couple big cobia on a recent trip to go with 10 sailfish, a few blackfin tuna, and plenty of bonito. It made for one of our best trips this month.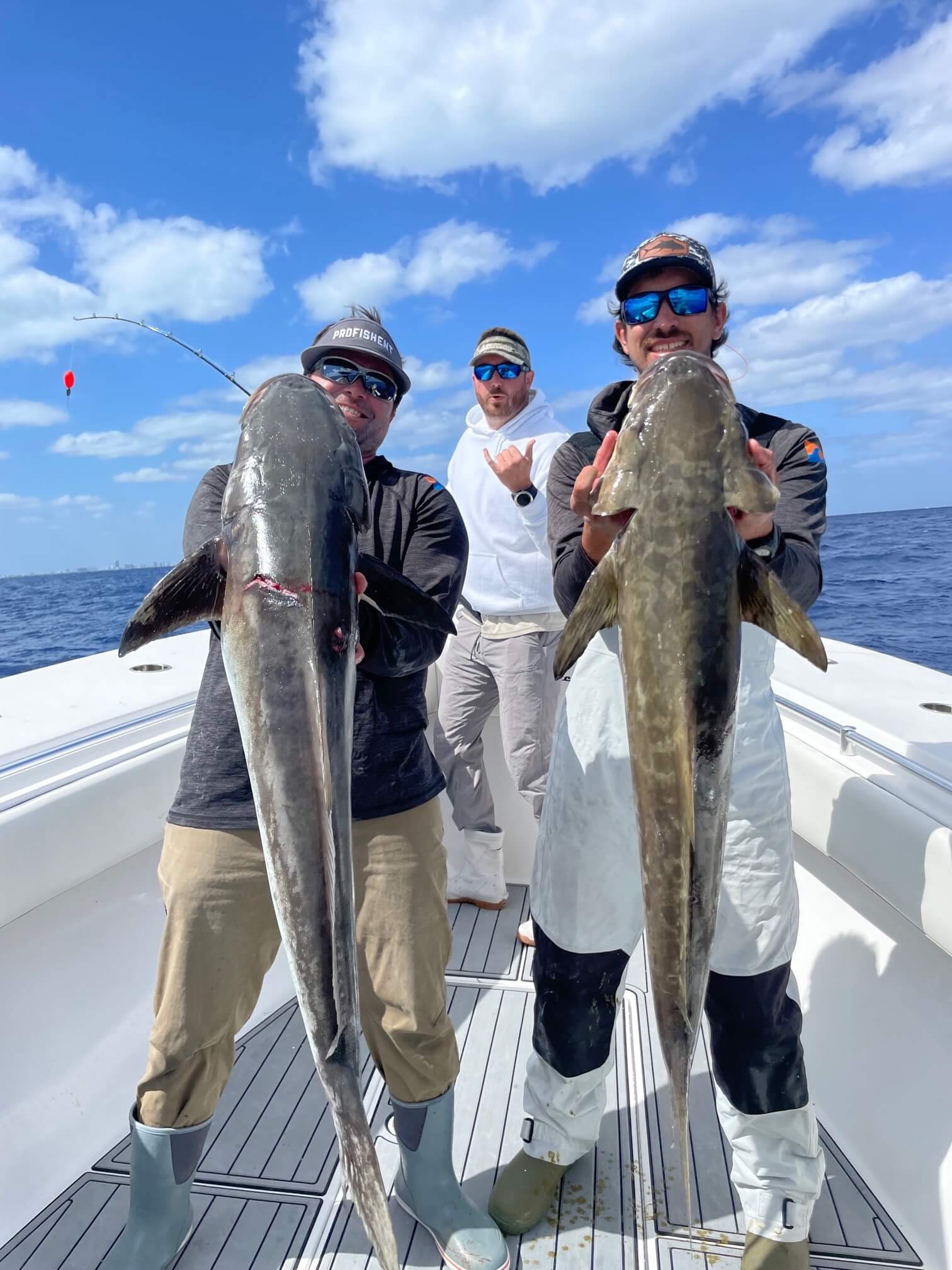 We look forward to the months ahead and hope that you'll consider booking a trip with us. The bite should continue on the edge before we switch gears and begin targeting mahi again this summer.
---
‹ Back