Log
Boat Maneuvering While Sight Fishing
Pick a Spread or Have no Spread At all
Boat maneuvering is a crucial component of successful sight fishing. The first step in sight fishing is determining what type of spread (if any) you should have behind the boat. When dolphin fishing for example, we usually troll 4 baits out of the riggers while looking for schools of fish. If we are seeing a lot of fish or there is an excessive amount of seaweed for example, I might make the decision to have no baits behind the boat whatsoever (this is ill advised unless your boat has a tuna tower). The benefits of committing to sight fishing exclusively is that you are always ready when you see fish rather than adjusting a trolling spread that may be less effective. I usually reserve sight fishing exclusively for good conditions. Lighting, fish behavior, sea-state, and more all contribute to that decision. If you are looking for cobia on stingrays in the sand, it is usually best to have your rods ready and avoid putting baits behind the boat. There is no worse feeling than losing a school of quality fish to avoid running over a few lures.
Tailing Conditions

Another example where you may make the decision whether to sight fish or deploy a spread is while sailfishing. Usually, kite fishing is the best technique for targeting sails but there are exceptions. Off Miami we like a strong north current countered by a strong north wind. If we have these conditions anywhere from September-June, a flood of tailing sailfish is always a possibility. Miami is almost always better on a north or northeast wind. Palm Beach can have tailing conditions on northwest-northeast wind. In the upper and middle keys, northeast or east-northeast wind is ideal. Off key west, east wind is what you look for. Regardless of where you are fishing, strong wind pushing against strong current parallel to the coast cook up the perfect ingredients for a big tailing event.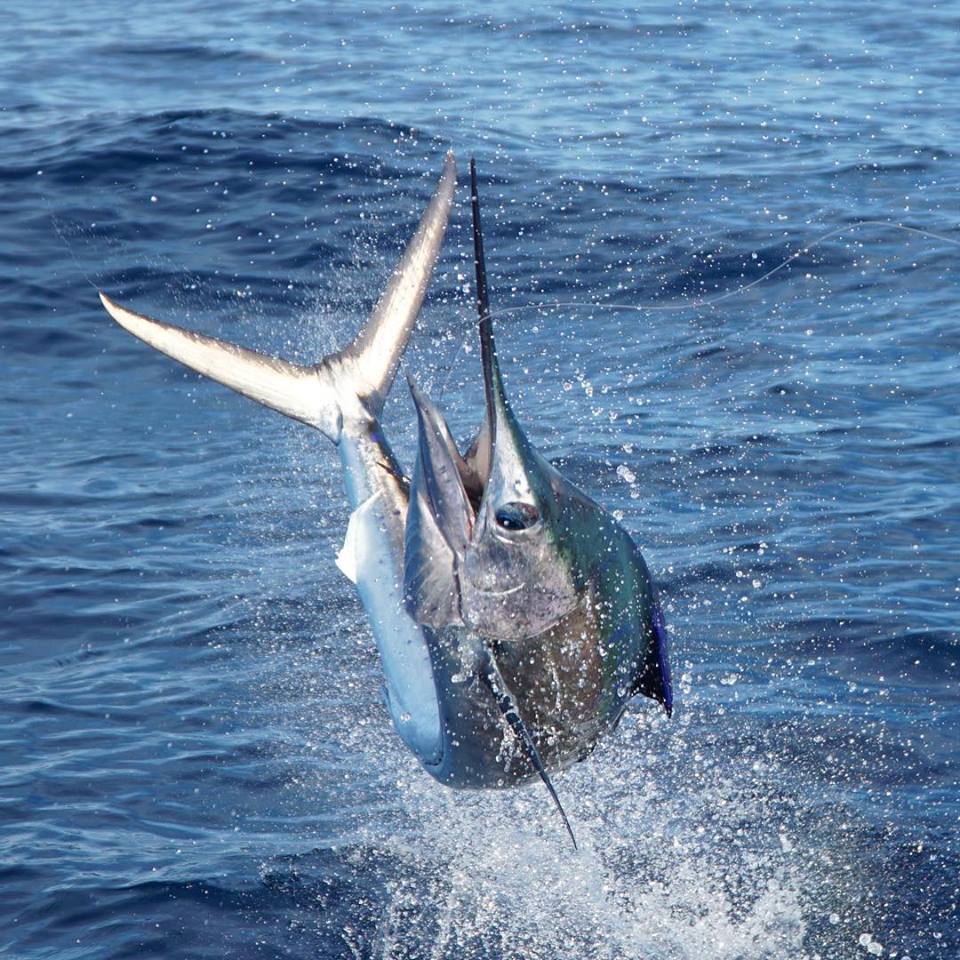 When it comes to maneuvering, the first decision is whether to sight fish exclusively, sight fish with a spread out, or not sight fish at all. When I'm targeting sailfish, I'll usually kite fish unless conditions are ideal for tailers. If I start to see sails while kite fishing or running down an edge, we may strictly sight fish while conditions allow it. By choosing your poison, you simplify life for your mate, cover more water, and hopefully catch more fish.
Sight Fishing Variables
While sightfishing there are always different variables to take into consideration. The first and arguably the most important is lighting. It is always easier to sight fish with the sun out. Overcast or rainy conditions can quickly make sight fishing frustrating. When the sun is out I like to minimize glare by keeping the sun at my back. The time of day and position of the sun usually dictates which side of a rip or weed line I'll fish. If it is early in the morning, I'll probably stay deeper while driving to the north looking for sailfish. With the sun at my back, you can sometimes see fish in 90 feet of water with the boat in much deeper water (180 feet for example). This maximizes the area where you can look for fish and gives your eyes a vector to look rather than searching all over. The same philosophy applies when working a rip or weed line for dolphin. Keep the sun at your back and drive to the south. In the morning this often means staying east of a weed line and the opposite in the afternoon.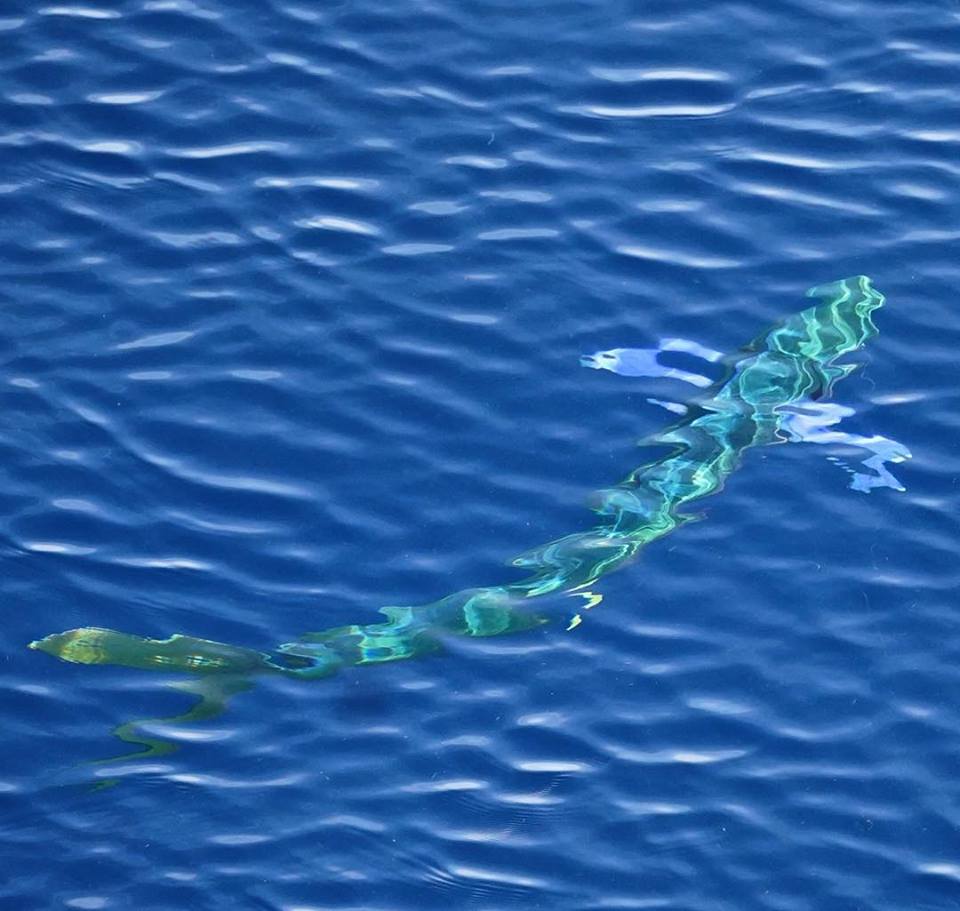 If I am strictly sight fishing, I usually travel against the direction the fish are swimming. This maximizes the number of fish you'll see in a period of time but it does demand some dynamic maneuvering. While travelling the opposite direction of the fish, it is important to spot them early and whip the boat around. If I'm driving north and see a sailfish swimming to the south, I like to do a 180 and line up with the fish or school of fish. Making the cast easy for your mate is critical. Long casts will usually result in baits flying off the hook and sometimes not reaching their target. If you get too close to the fish, you risk spooking them. It is important to see the fish early, turn the boat around without spooking them, and then line up in the direction they are swimming. Sometimes I'll have the mate make a short cast but on many occasions, he can simply drop the bait behind the boat. When done correctly, you can line up with the fish and have them swim to you without getting too close to the boat.
Wind direction and speed are other variables to consider while sight fishing. You can't expect your mate to make a 100 foot cast upwind. Positioning the boat and giving the mate a downwind cast gives you extra range, which is important for spooky fish. I have seen dolphin haul ass when they see the boat. Surprisingly enough, half of those fish will still eat if you manage to run them down. This may not be the case on the flats or while sailfishing but most fish are worth a reasonable chase.
Turn Bites into Multiples
When you hook any fish, it is important to think a few steps ahead. An experienced operator will corral mahi-mahi into a school and give his anglers a short cast while staying in front of the school. This will allow you to box the whole school of fish rather than a handful. When fishing for sailfish, the same concept applies but you can only manage so many fish off one school. I usually try to hook as many as 4 fish off a group of tailers depending on the number of anglers we have on board. If we run into a pack of 10-20 fish, it might be best to hook a few, run them down and release them, then run south and reset on the pack. You can sometimes hook several multiples off the same pack of fish. Tailers can be tricky so don't be surprised if just the opposite occurs. I have watched 30 sailfish swim past every bait we throw at them. Sometimes they simply won't eat. If this is the case for dolphin, we sometimes bust out the snag hook. We usually leave sailfish alone if they aren't hungry.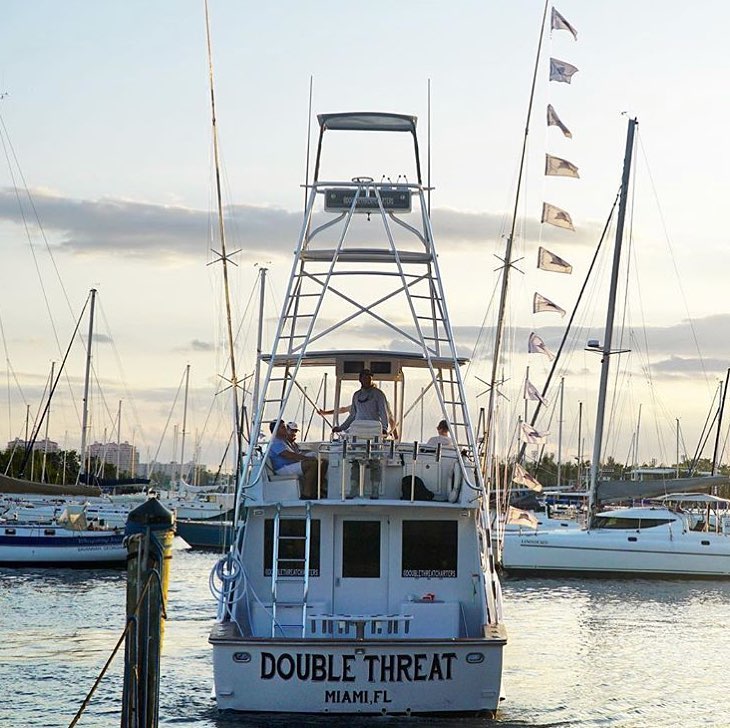 ---
‹ Back