Log
Blue Marlin off Miami
I really wonder how the Miami baseball franchise previously known as the Florida Marlins ever came to be. It's clear the founders had little to no fishing experience off Miami because quite honestly, our marlin fishing sucks. Don't get me wrong, we catch HUNDREDS of billfish each year. We have a thriving sailfish fishery during fall, winter, and spring. In addition, we can catch swordfish year round. Marlin however, have always been, and will always be a rarity.
Summertime Miami Mahi Fishing
If we named our baseball team the Miami Mahi or South Florida Sailfish, I would understand. We do catch a pile of dolphin during the summer and sailfish during 9 months of the year. This summer hasn't had a wide open mahi mahi (dolphin bite) but we have caught consistent numbers of fish on 3/4 and full days. The only issue is that many of the fish have been on the smaller side. Either way we've been taking home dinner on almost every trip. In addition to dolphin, there have been a decent number of kingfish on the edge during June and July. The kingfish should be getting smaller and the dolphin should be getting bigger as summer heats up.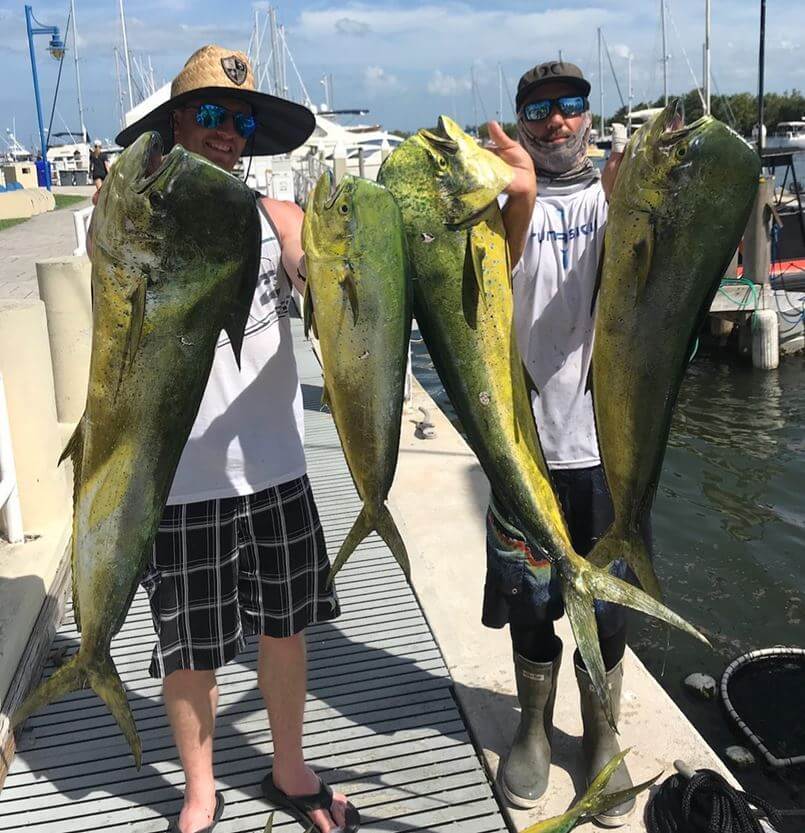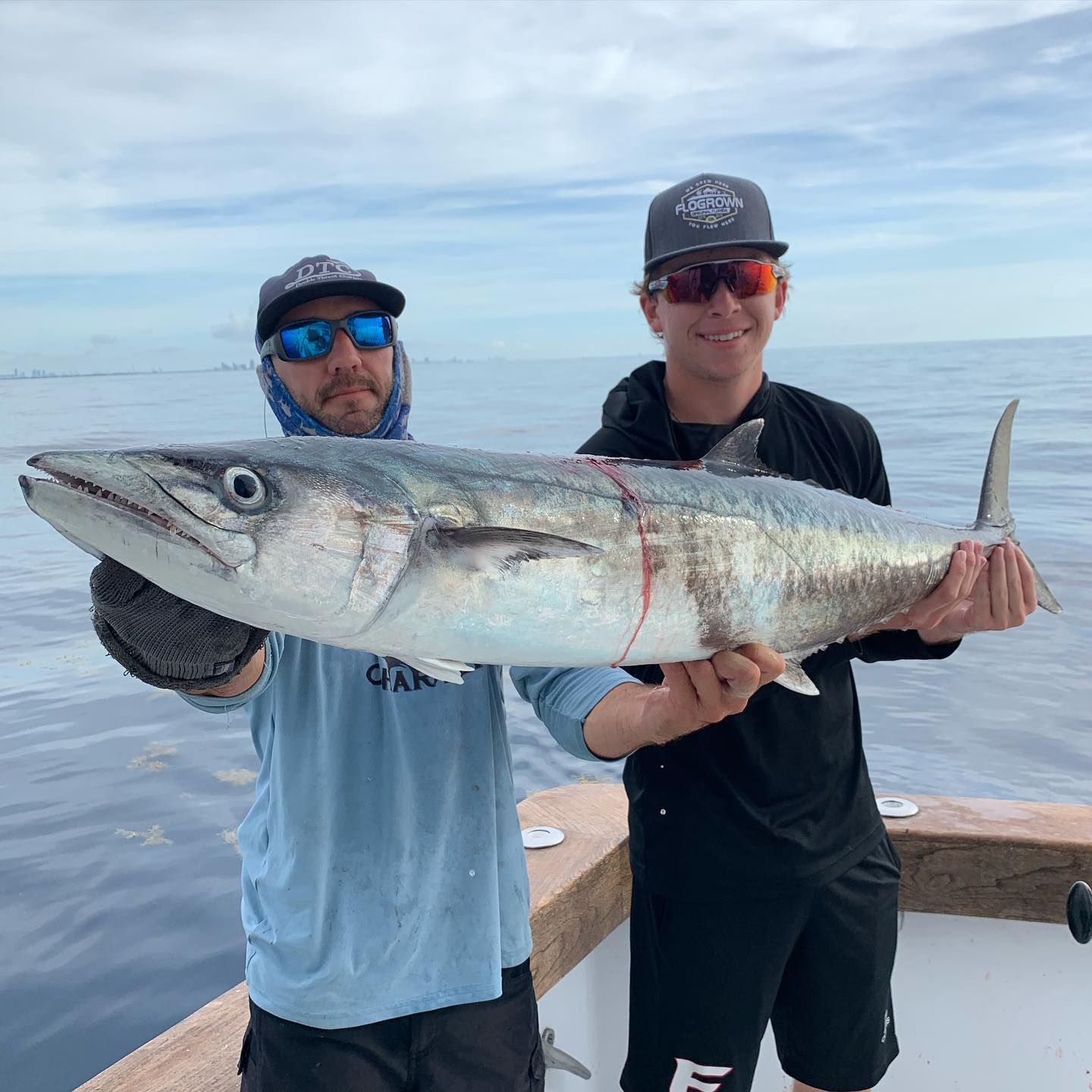 This Post is about Marlin
So back to the marlin rant... Marlin fishing off Miami sucks but it doesn't mean we don't catch them. We get a handful of shots each year while kitefishing and trolling and if we're lucky we land a few. Blue marlin and white marlin are both possibilities while fishing in our waters but each species is rare. We get more shots at whites during spring while kitefishing and the ideal time for blue marlin is during summer, especially around the full moon.
As much as the marlin fishing sucks and the "Miami Marlins" is an entirely inappropriate name, we still got lucky last week with a nice blue. We were trolling in about 1,000 feet when the fish came up on the right teaser before engulfing a ballyhoo. The fish proceeded to go crazy jumping for almost 20 minutes straight before we landed him. This is definitely a rare but welcomed catch and luckily our first mate nailed some of the most epic marlin photos ever taken off Miami. The pics will speak for themselves so I'll just stop talking now. Yes, 2020 mostly sucks but we're open, the fishing doesn't suck, and you can always catch something epic off Miami.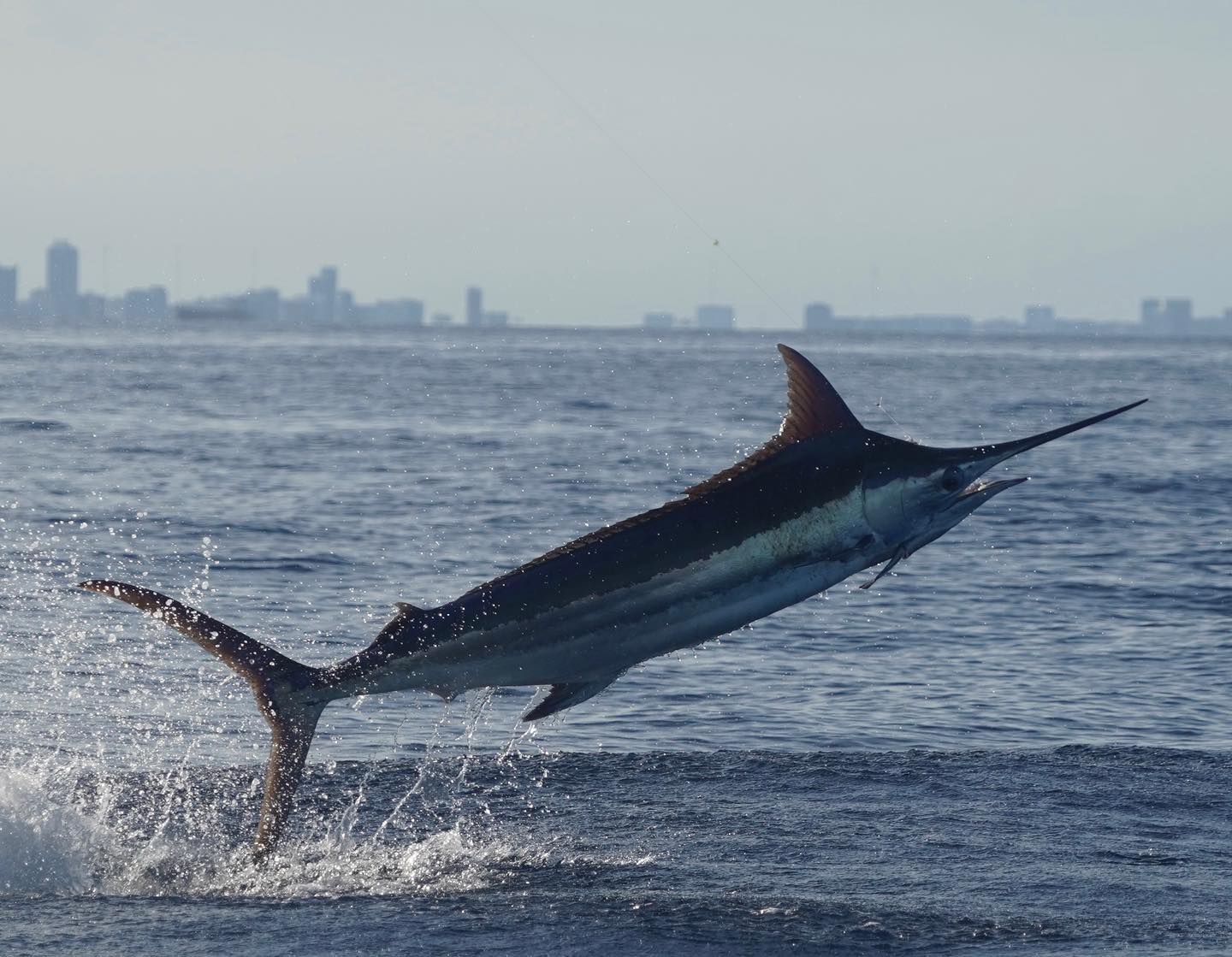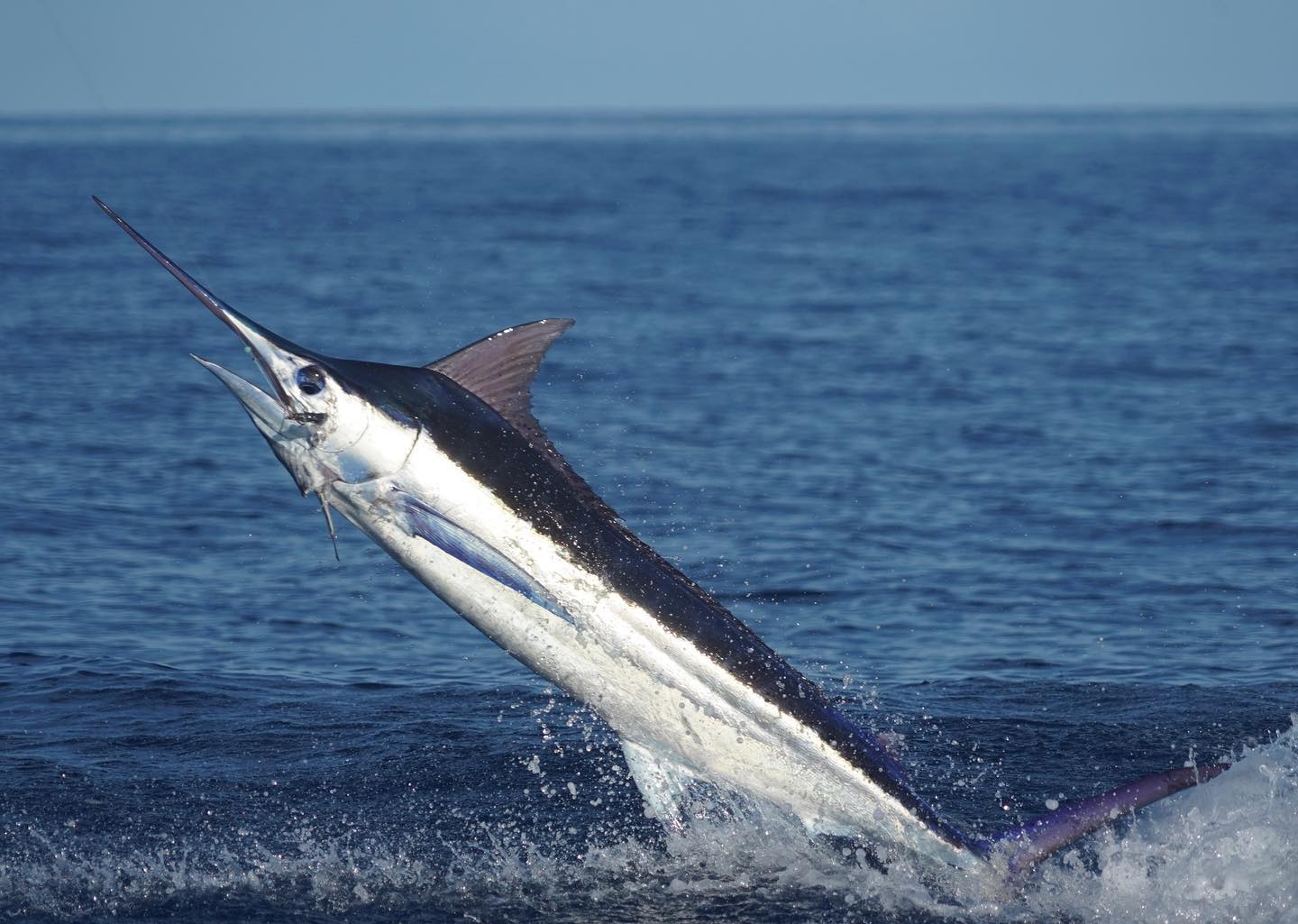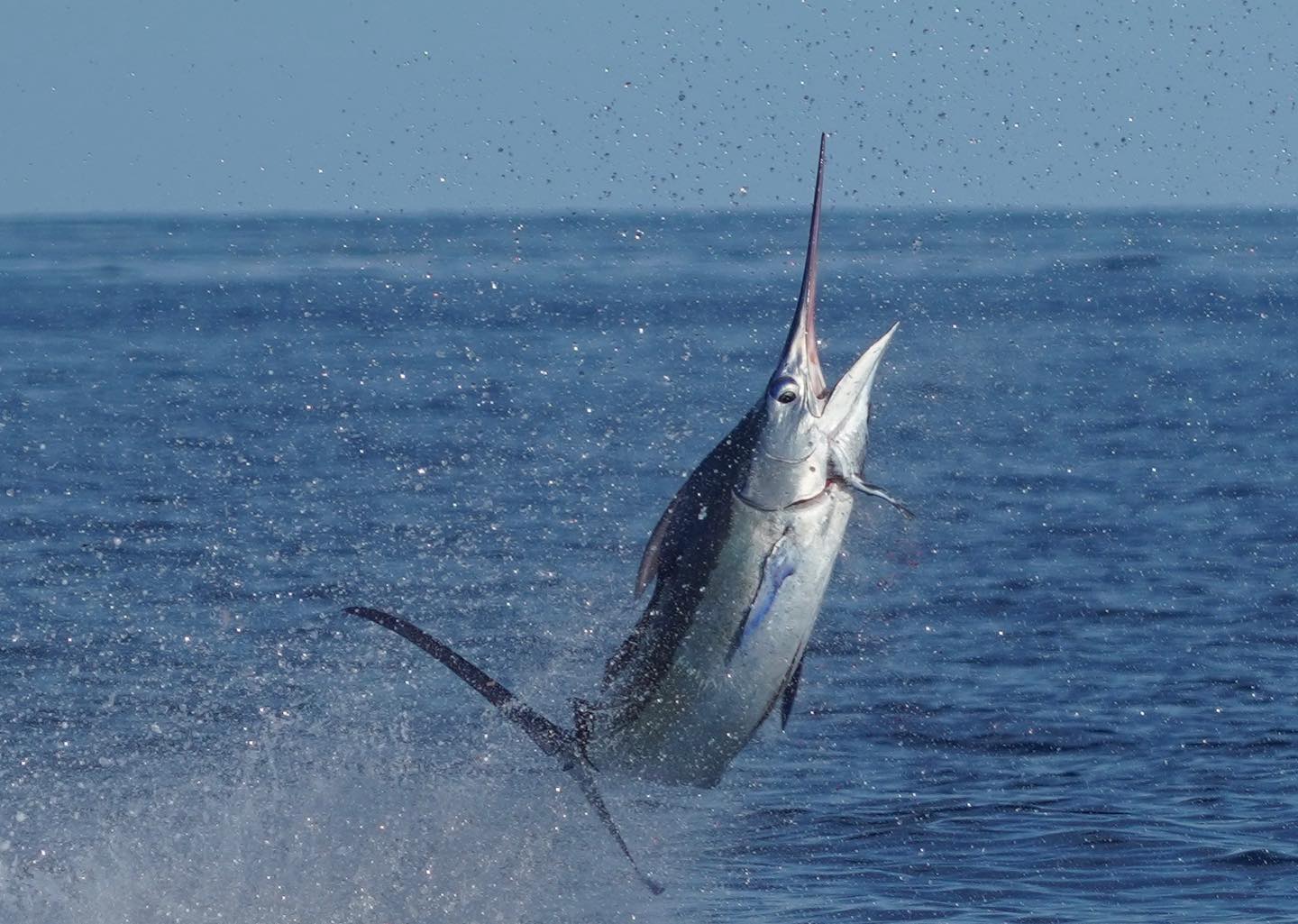 ---
‹ Back