Log
Avet EX 50W Reviews
After 10 years of abuse, this is the only reel on the boat I haven't sent in for service. We have used these reels commercially for about 10 years of charter service and really beat them up. We have used them for wreck fishing (15-30lbs of drag) shark fishing (20-30lbs of drag) and planer fishing (10-15lbs of drag for days at a time). They still operate like they are new.
Avet 50W Lever Drag Reels Specs
Body Material: Aluminum
Max Drag (lbs): 57
Line Capacity Braid (yds/lb): 1380/80 • 1240/100 • 850/130
Weight (oz): 63
Bearings: 8
Gear Ratio: 3.2:1 / 1.3:1
Line Capacity Mono (yds/lb): 500/60 • 370/80 • 290/100
Line Retrieve Per Crank (in): 37" H / 15" L
Spool Material: Aluminum
Handle Shape: Oversized rubber ergonomic knob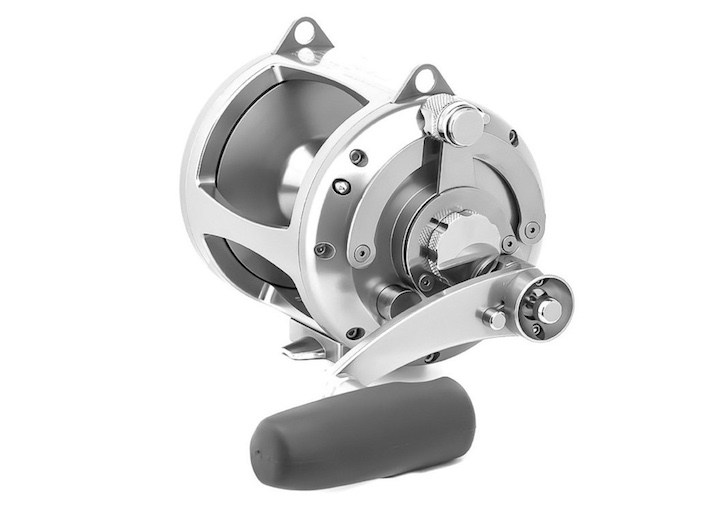 Avet Reel Company Information
Avet reels are actually made in the US which REALLY sets them apart from their competitors. This may explain why they actually last and the handles don't literally fall off after 6 months like our Penn Internationals.
According to their website, Avet reels are designed, machined, and assembled in California. Every single part including internals are made in house with the exception of the bearings which are sourced from Los Angeles.
I can't speak for all of their reels but it would seem that their 30-80w reels are all a safe bet if you want a durable conventional reel that will last a lifetime. The 50s in particular are impressive and they actually use the same drag on their 80s. Avet also makes a T-RX line of two-speed reels with even more drag capability but this line is more expensive and most likely overkill in most applications.
If you are looking for a lever drag reel for trolling, jigging, casting, and overall catching big fish, look no further.
Avet Reels for Kite Fishing
My only complaint about Avet is that their reels aren't really designed for extra light tackle. Kite fishing in particular involves a constant lever adjustment and drag in the 2-6lb range. I had a set of Avet LX reels for kite fishing and the clickers burnt up in a hurry. In addition, their pre-set drags needed a constant adjustment from the back and forth. They do sell a cam, which we tried, that supposedly helps while kite fishing but we weren't impressed. In my opinion, the Fathom, Trynos, and Alutecnos are all better options for kite fishing depending on your preference and budget.
---
‹ Back