Log
Miami's Winter Fishing Adventures
Warm Winter Fishing Report in Miami
Well, while low temperatures and ice storms have been plaguing the rest of the country, Miami has remained pretty sunny and warm over the course of the winter. Overall, Miami's winter fishing adventures have experienced a mish mosh of different species and we are still waiting for that big push of sailfish to head down south, with the migrating tarpon not too far away either. Even though we are anxiously awaiting the action that spring brings to South Florida, we are already beginning to see a variety of species showing up in both the shallow flats and the deeper waters in the ocean.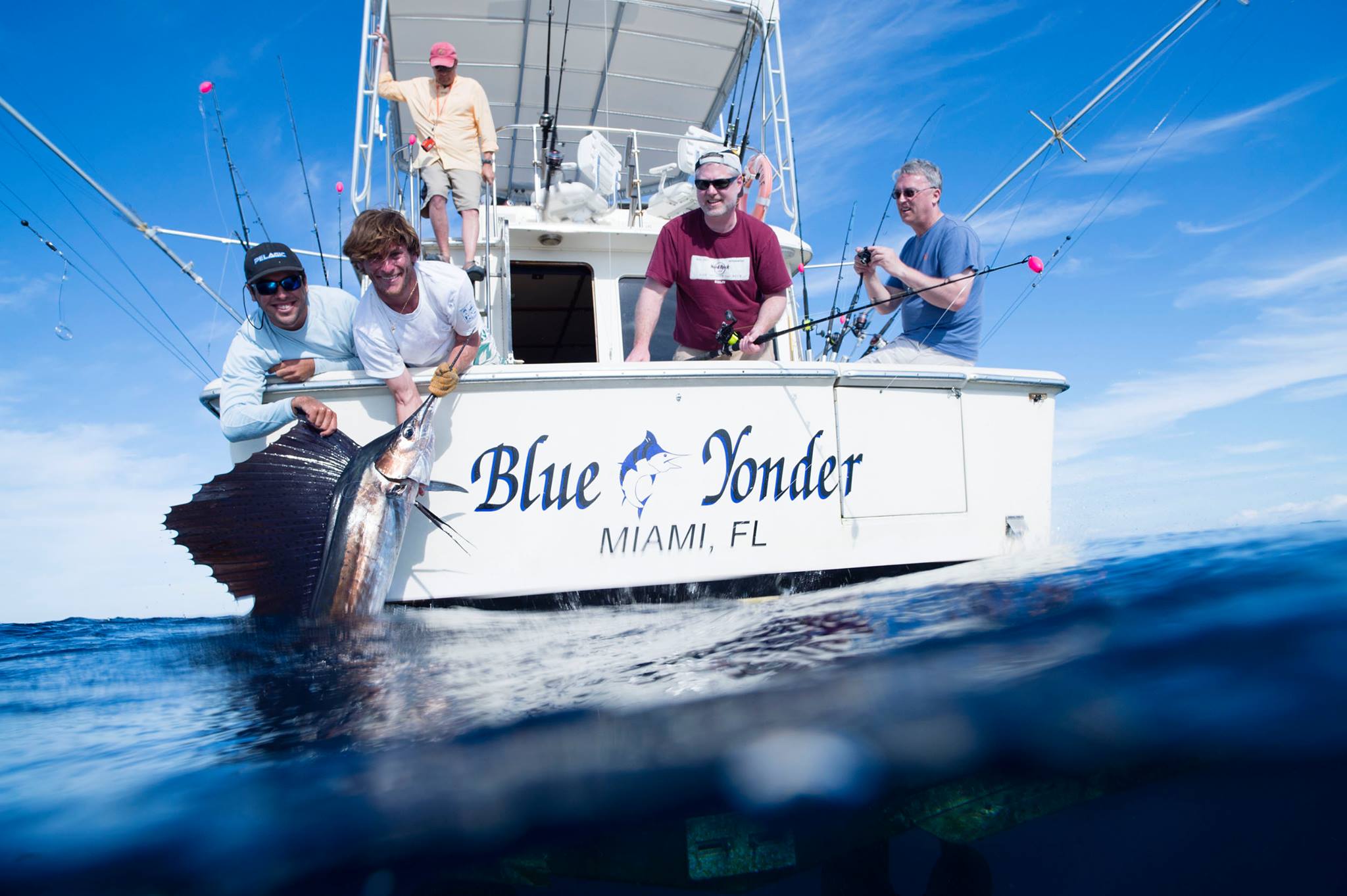 Deep Sea Action
With the extremely variable conditions we see in the Winter, its difficult to count on targetting one species with one technique day in and day out. While keeping this in mind, all of our deep sea fishing trips have seen some sort of action in one form or another. Catches include different species of snapper, grouper, mackerel, tilefish, sailfish, dolphin, bonita, kingfish, blackfin tuna, hammerhead and spinner sharks, amberjack, cobia, and more!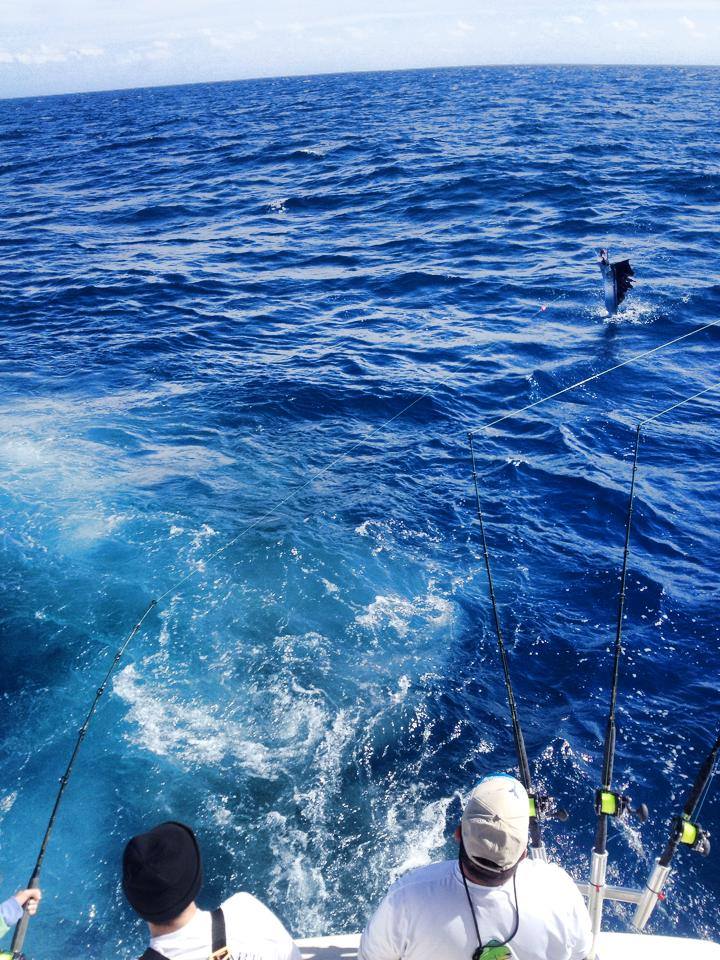 Shallow Water Fishing
Just like the issues we see during our deep sea fishing charters, winter time in South Florida really affects the different movements of all of our target species all across the bay. With the cold weather we can expect hot action with highly migratory species such as spanish mackerel, bluefish, jack crevalle, tarpon, spinner sharks, and more. When these colder periods break away and the weather and water start to warm up, other species turn on and start to feed aggressively before the next cold spell heads through. Trout, snapper, an assortment of sharks, bonefish, snook and more get energized by the sudden warmer temperatures and hunt for their next meal, making for great light tackle targets. This year has been a banner year for trout, with some serious sized specimens being caught on light tackle.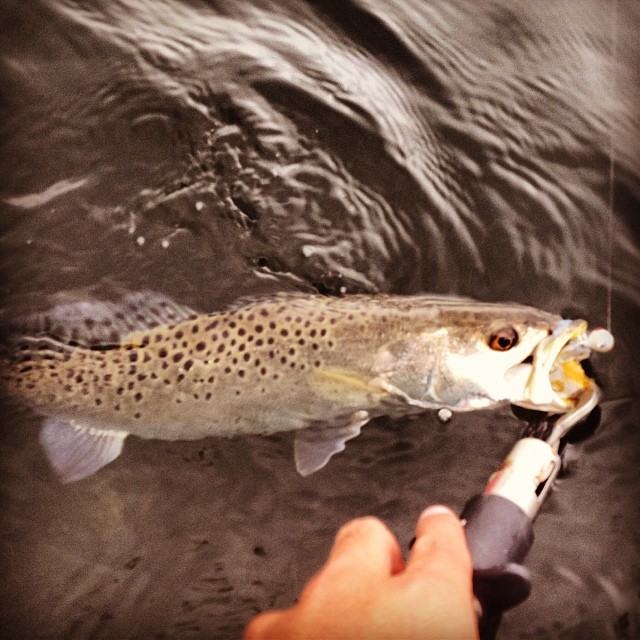 Catching Fish in Miami
Here are a few of the trips that we've taken so far this winter, with the catches that go along with them! As you can see there have been a variety of species to choose from, it's just a matter of figuring out how the weather, currents, and the fish themselves respond to the constantly changing conditions. 11/16/2013 - 2 Sailfish, 2 Mahi, and a Blackfin Tuna During a Morning Half Day Charter.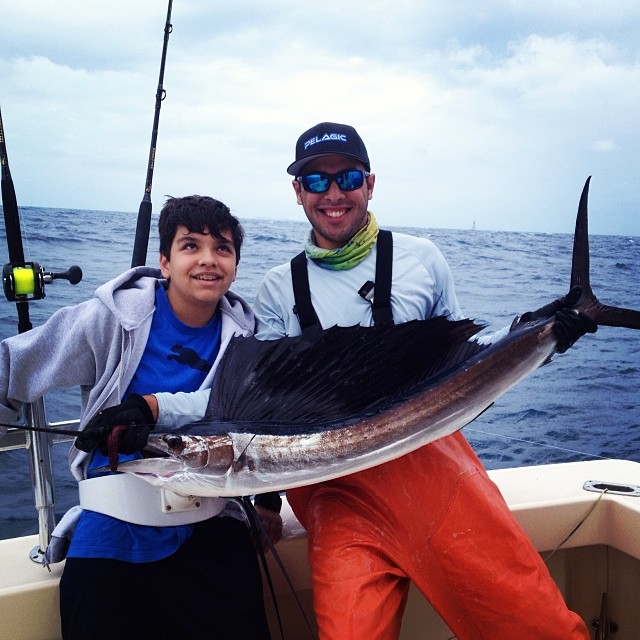 12/3/2013 - 2 Sailfish, 8 Dolphin, a Blackfin Tuna, and 3 Bonita 12/4/2013 - 13 Spotted Seatrout, 6 Mangrove Snapper, & 2 Jack Crevalle 12/9/2013 - 20 Gaffer Dolphin (Mahi Mahi) to 15 lbs 12/14/2013 - 1 Sailfish During a Short Offshore Trip 12/14/2013 - 35 Seatrout, 40 Mangrove Snapper, 3 Spanish Mackerel, 6 Barracuda, and 2 Nurse Sharks during an inshore fishing trip 12/17/2014 - 1 Sailfish, a 15lb Kingfish, 2 Dolphin, & 3 Bonita 1/11/2014 - 25 Big Seatrout 1/19/2014 - Today we fished the Yacht Club Sailfish Tournament and finished in 2nd Place overall with 8 Sailfish Releases!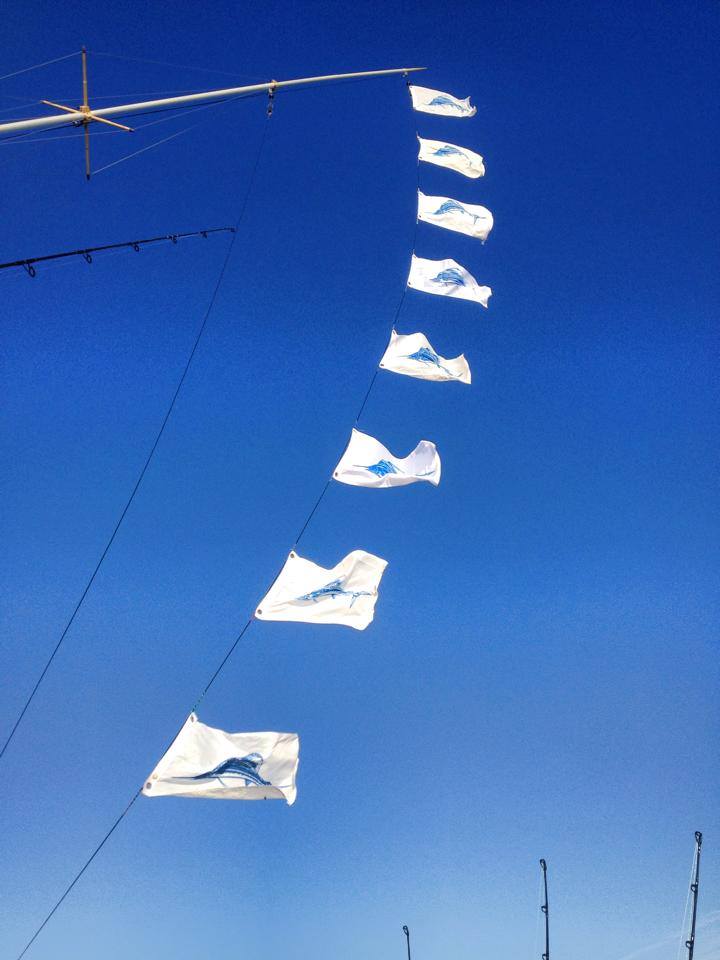 1/21/2014 - 8 Seatrout and 2 Barracudas caught before 9 am 1/24/2014 -2 Mutton Snapper ( to 11 lbs ), a 35" Cobia, and a Bonita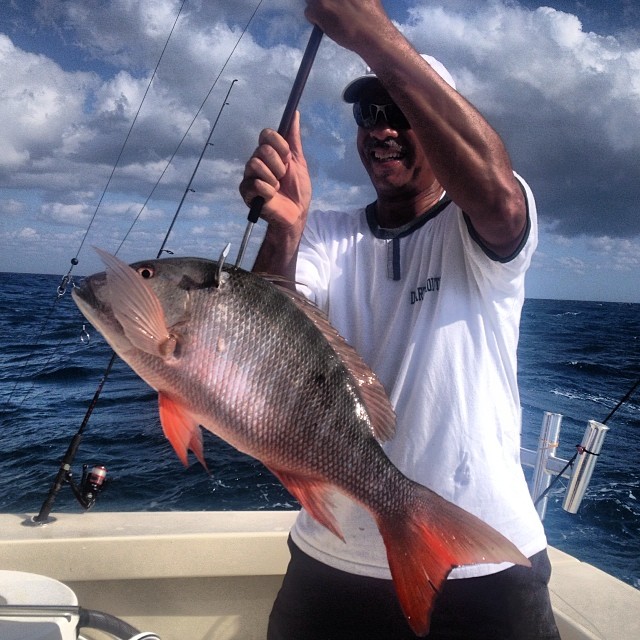 1/26/2014 - 1 Sailfish, a Mutton Snapper, and over 10 28" Almaco Jacks on Light Tackle 1/29/2014 - 3 Golden Tilefish & a Bonita 1/31/2014 - 2 Sailfish & 3 Bonita 2/4/2014 - 3 Bluefish & 1 Spinner Shark after Dark 2/4/2014 - 1 Big Sailfish 2/4/2014 - 3 Bluefish & 1 Spinner Shark after Dark.
Fishing Trip Availability
As you can see there have been quite a few fish around if you know where to look! Miami's winter fishing adventures are a great way to enjoy a warm day out on the water in the middle of February, while the rest of the country has to deal with snow storms and freezing temperatures. Dates are booking up as we get nearer to Spring time (the Double Threat Crew's favorite time to fish), so feel free to contact us if you have any questions or if you're interested in getting out on the water and catching some fish! Tight Lines, Captain Nick & Captain Brent.
---
‹ Back