Log
Winter Light Tackle Action
Miami Fishing Charters, Hot Winter light tackle action
The steady push of cold fronts during the winter creates a great opportunity to target game fish species with light tackle as the the acton heats up. Steady numbers of Sailfish can be found offshore with dolphin, kingfish, and wahoo mixed in. Redfish and seatrout fishing has been hot inshore of Flamingo, with warmer spells sparking the snook bite. Offshore Flamingo has produced significantly, with over a dozen different species being caught during the outings. Sharks, grouper, cobia, and snapper are thick just to name a few that fell to light tackle recently. Big tarpon have been thick in Miami, with snook and large snapper being our by catch. The bite has been exceptional lately!
Inshore Flamingo Action
The name of the game for Flamingo this time of year is diversity. Both our inshore and offshore fishing packages promote numbers of species of fish, with many being in the trophy class. Redfish and seatrout can be found hunting the flats for meals at all hours of the day (ready for a sightcasted bucktail or grub jig). Along with them, sheepshead, snook, ladyfish, snook, blackdrum, pompano, and others also eagerly attack lures. Large Tripletail also can be sight casted to as they sit near crab trap floats and channel markers. This was the case for John on his past weeks successes in the shallow waters of Flamingo's backcountry.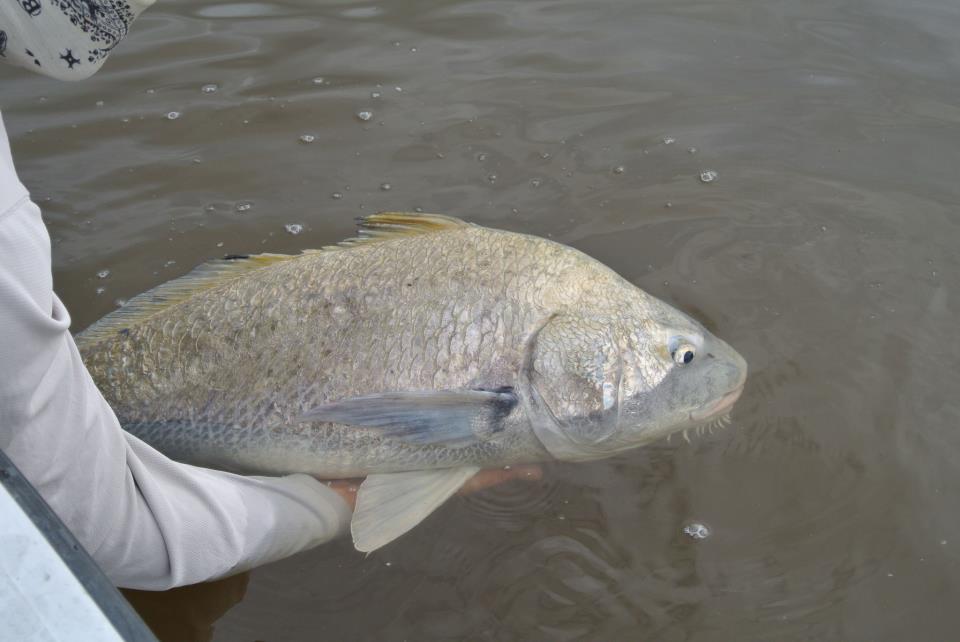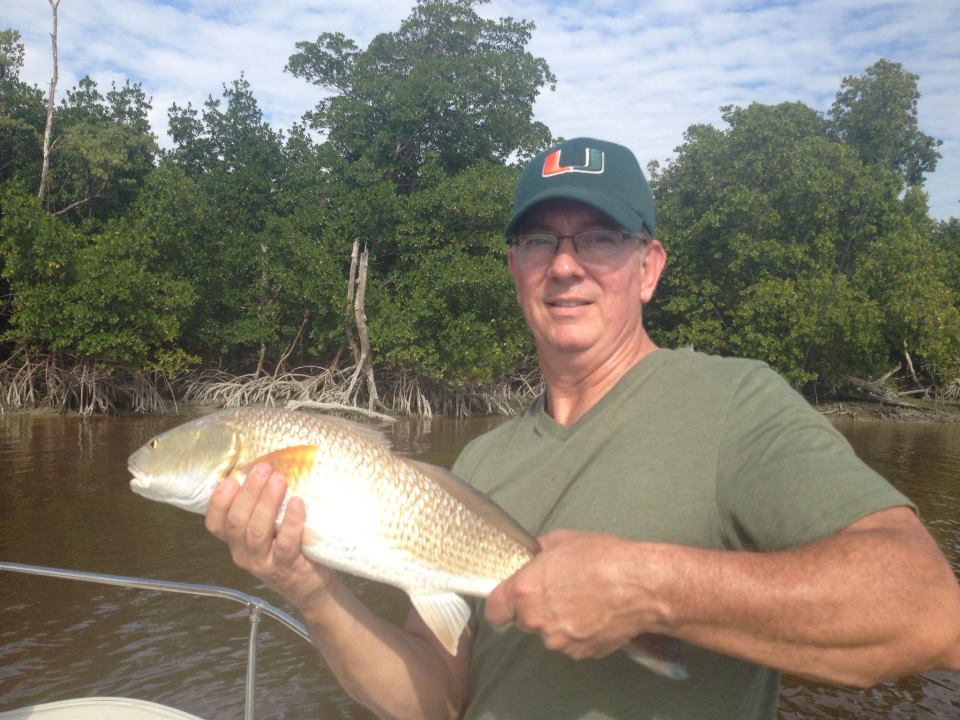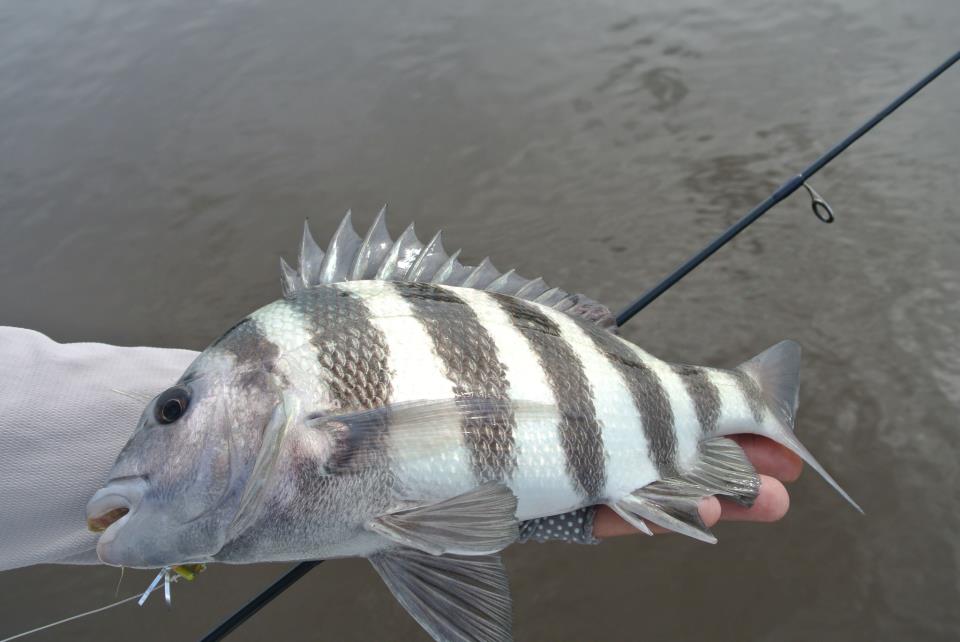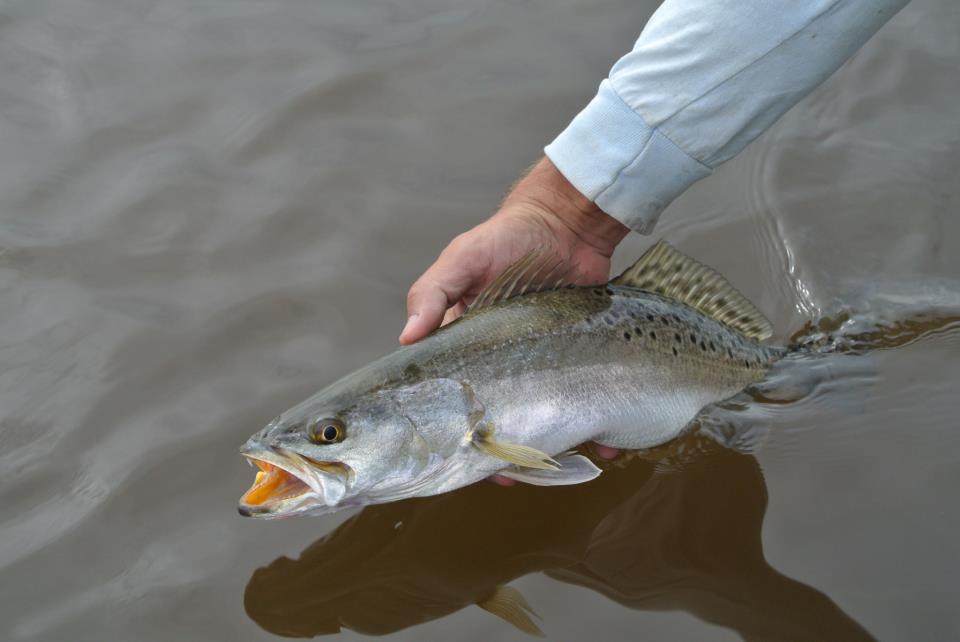 Dec. 15, 2012 Final Tally -- 3 triple tail, 14 redfish 4 snook, 5 black drum, 9 trout, 4 sheepshead, jacks, and ladyfish, and an assortment of sharks
Offshore Flamingo Action
The same quality fishery that is found inshore is also the case offshore. Heavy numbers of fish are moving through the artificial reefs offshore of Flamingo's flats and bay system. The shallow wrecks that litter the area attract grouper (though the season just closed Jan. 1st), snapper, large cobia, mackerel, pompano, and a mess of jacks, bluefish, and sharks. Our last outing was an exciting one, two rods were hooked up seemingly the entire time! 8 year old Alessandra had a blast pulling in all sorts of species on predominantly light tackle, and she never got a break. Lines were going off as soon as baits hit the water.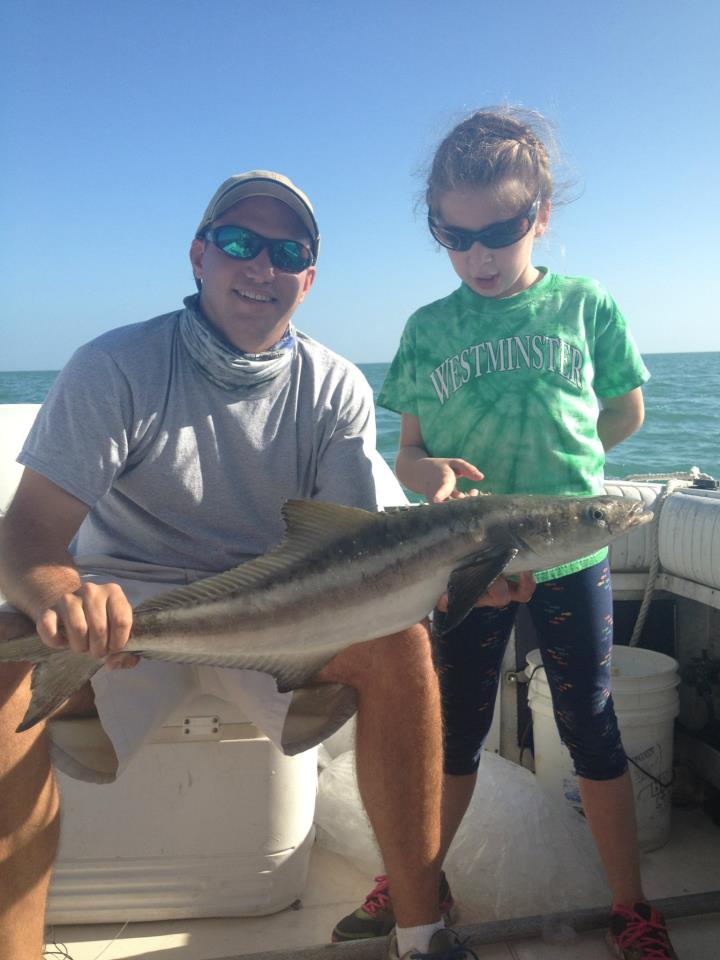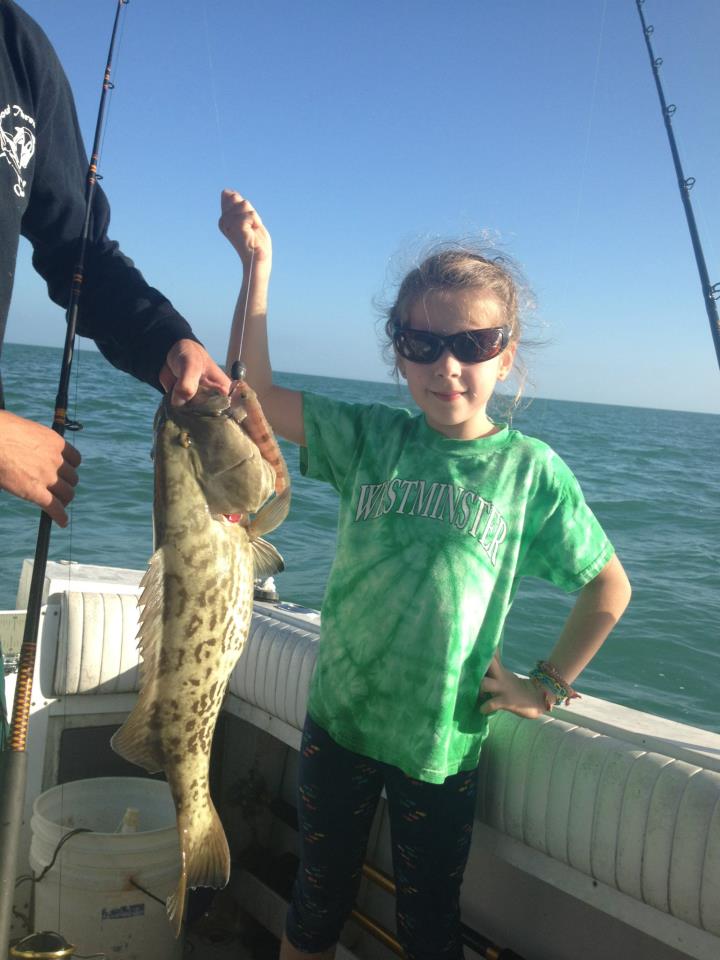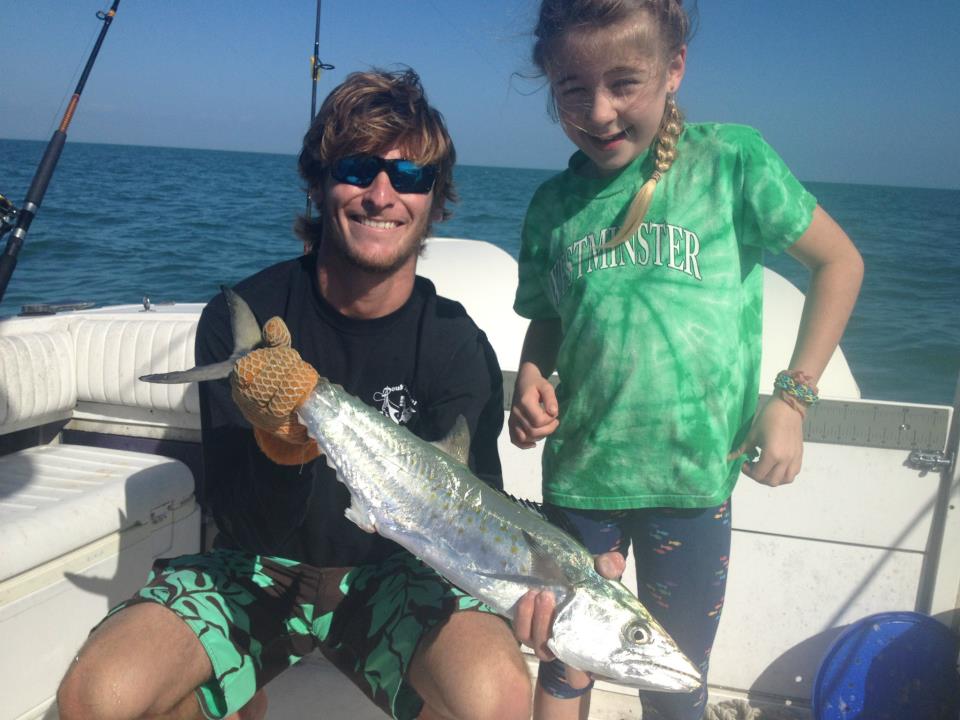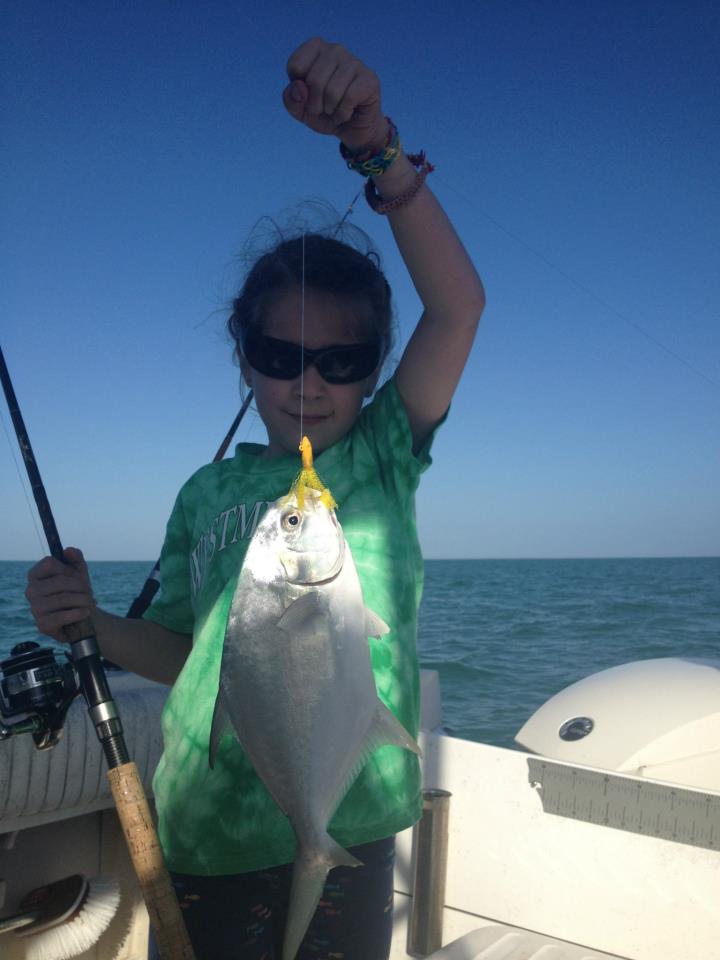 January 1, 2013 Final Tally -- light tackle cobia, 3 gag grouper to 28 inches, some yellowtail, a mutton snapper, around 30 jack crevalle, about 50 blue runners, 12 mangrove snapper, a pompano, 4 mackerel to 6 pounds, a bluefish, and a blacktip shark
Tarpon Fishing Biscayne Bay
Lots of large tarpon have moved into the bay system and are on the move. Pods of fish roam the beaches on their migratory routes. Drifting the beaches, inlets, and bay area, we have found concentrations of feeding fish. The recent full moon had many large tarpon up and feeding, though the bite has been great all around. The fish are larger in size now in the passes so we use larger tackle, but targeting beach fish can be done on 12-20lb spinning gear, making the fight sporty but fun.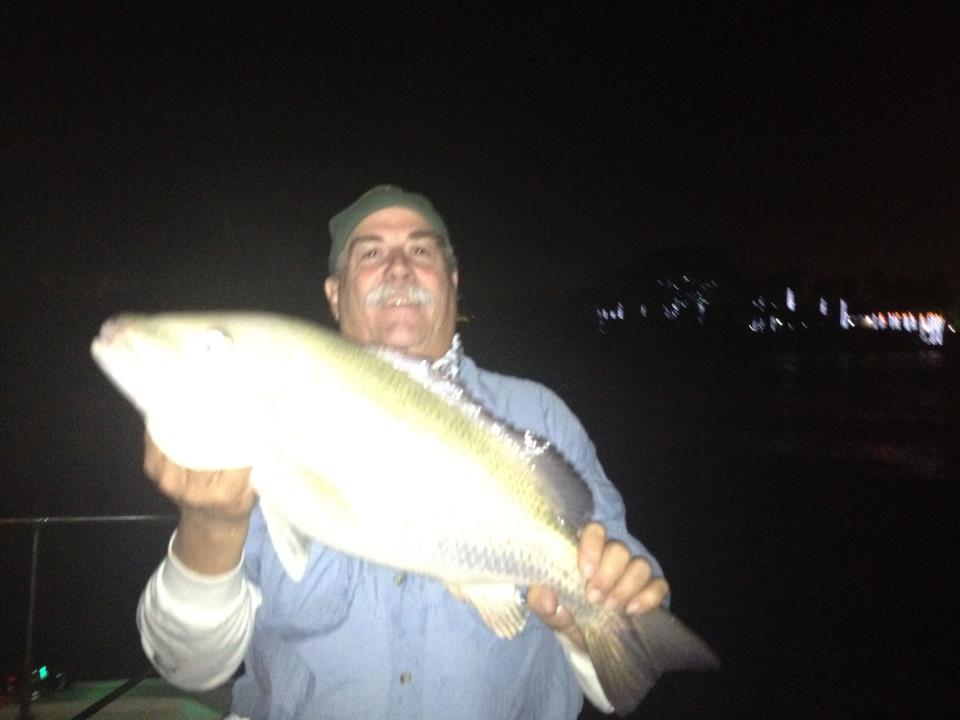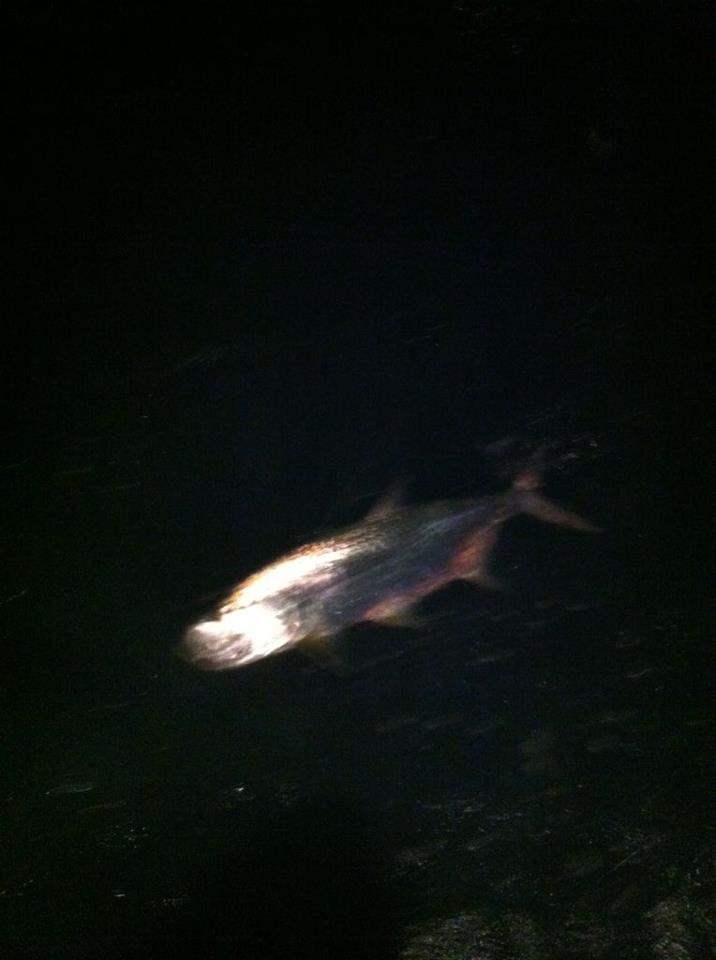 Biscayne Bay Final Tally
December 27, 2012 -- 2 for 2 on Tarpon to 40 lbs and 2 snook
December 29, 2012 -- 1 for 2 on Tarpon (jumped off a 100lber), and a monster Mangrove Snapper
December 30, 2012 -- 2 Tarpon
Miami's Offshore Fishing, Winter Light Tackle Action
Deep sea gamefish as well as shallower reef dwellers are falling victim to anglers with light tackle all across the board. Snapper, Grouper, cero and king mackerel, dolphin, even sailfish and sharks are being caught in deep water on light setups! The trusty cabo 40 and penn fierce's have done the job with flying colors. So far this winter we have sight casted and/or caught mackerel, kingfish, gaffer dolphin, sailfish, tuna, and snapper on these mighty little reels. With cold fronts moving through, expect hot action on edge (100-300') with current being the key to finding numbers of pelagic species.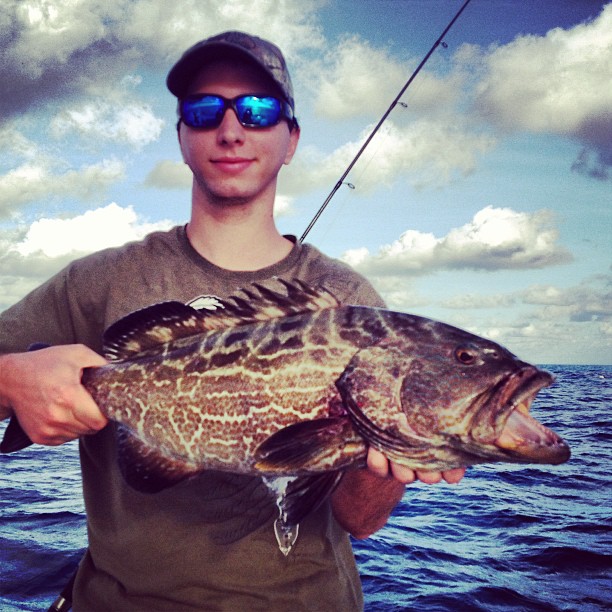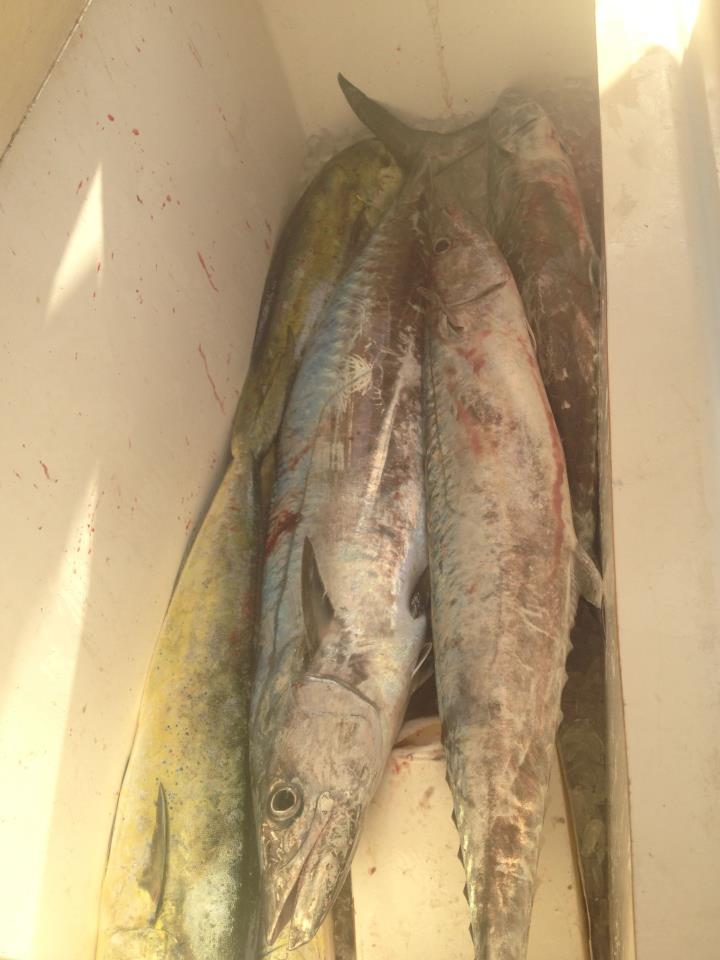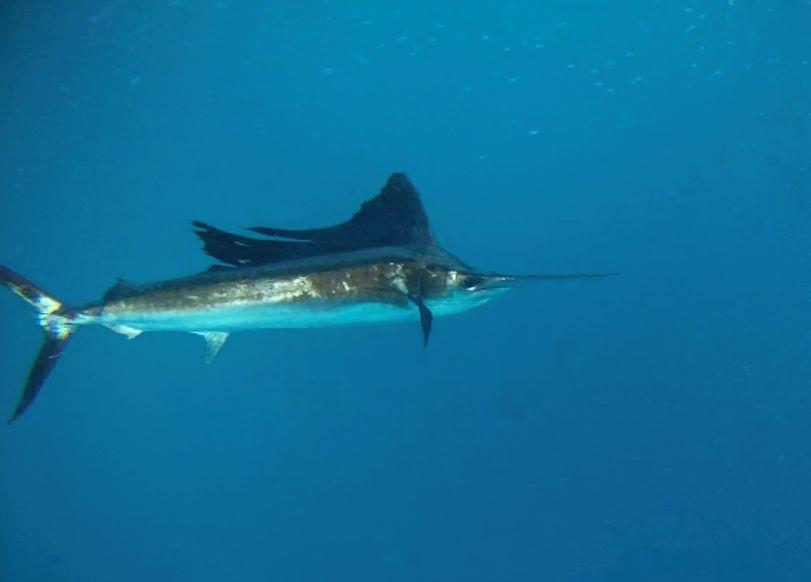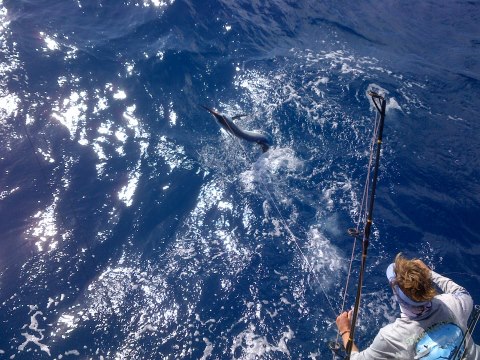 Final Tally
December 1, 2012 -- 3 sailfish, 12 dolphin, bonita, skipjack
December 2, 2012 -- 1 sailfish, multiple dolphin, bronze sharks, bonita
December 8, 2012 -- 3 kingfish to 20lbs, 3 dolphin, sharks, and bonita
December 17, 2012 -- keeper black grouper, 2 barracudas
---
‹ Back