Log
Miami Fishing Charters During Spring
Its been a while since our last report because the fishing off Miami has been wide open! Miami fishing charters during spring are our favorite trips because of the variety of different species you can run into at any given moment. Every day has been a little bit different, but there's a reason why our captains love springtime compared to the other times of the year. The fishing always seems to be incredible. On any given day offshore action can mean sailfish, dolphin, tuna, wahoo, marlin, amberjack and many more species. But don't think that this action is limited to the offshore arena. Inshore action has been red hot as well. Earlier in the month the seatrout bite was red hot and we marked over 100 releases in one day. The tarpon are still present on the beaches and inlets, and the snook bite is picking up as the water warms up. The bonefish and permit bite has been fantastic too, and sharks are ever present in water just barely deep enough to cover their dorsal fins. The weather in the afternoons is beginning to get a little wet, but otherwise nothing could be better than Miami fishing in spring. On March 31 we spent the morning offshore and couldn't get away from the sailfish.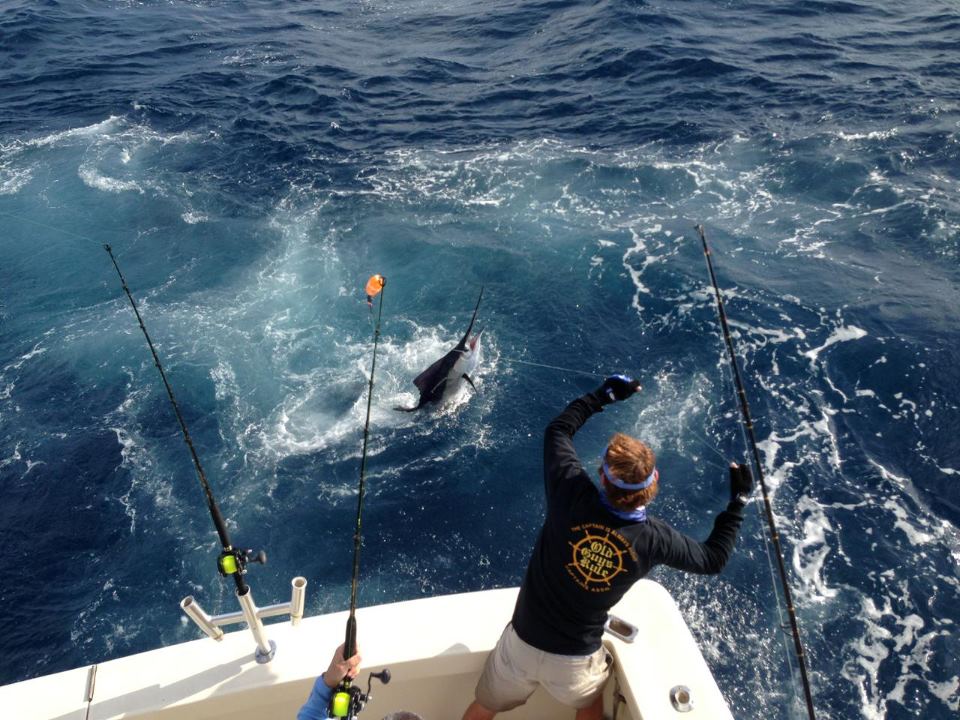 Final Tally - 4 sailfish and a dolphin
On April 8 we had no wind so we used helium to pop the kites up. The afternoon was red hot with sailfish pouring through. At the end of the day our group wanted to catch a tarpon, so we hit a couple areas and got one to finish the day off.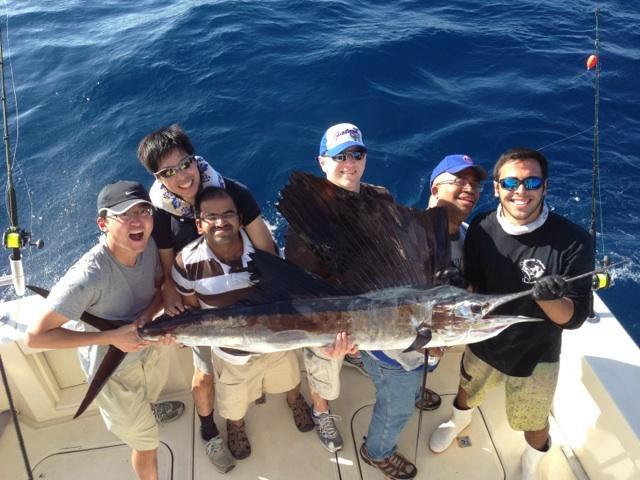 Final Tally - 7 sailfish and a 20lb tarpon On April 10 we had a lone angler who got a good taste of what Miami's offshore action has to offer.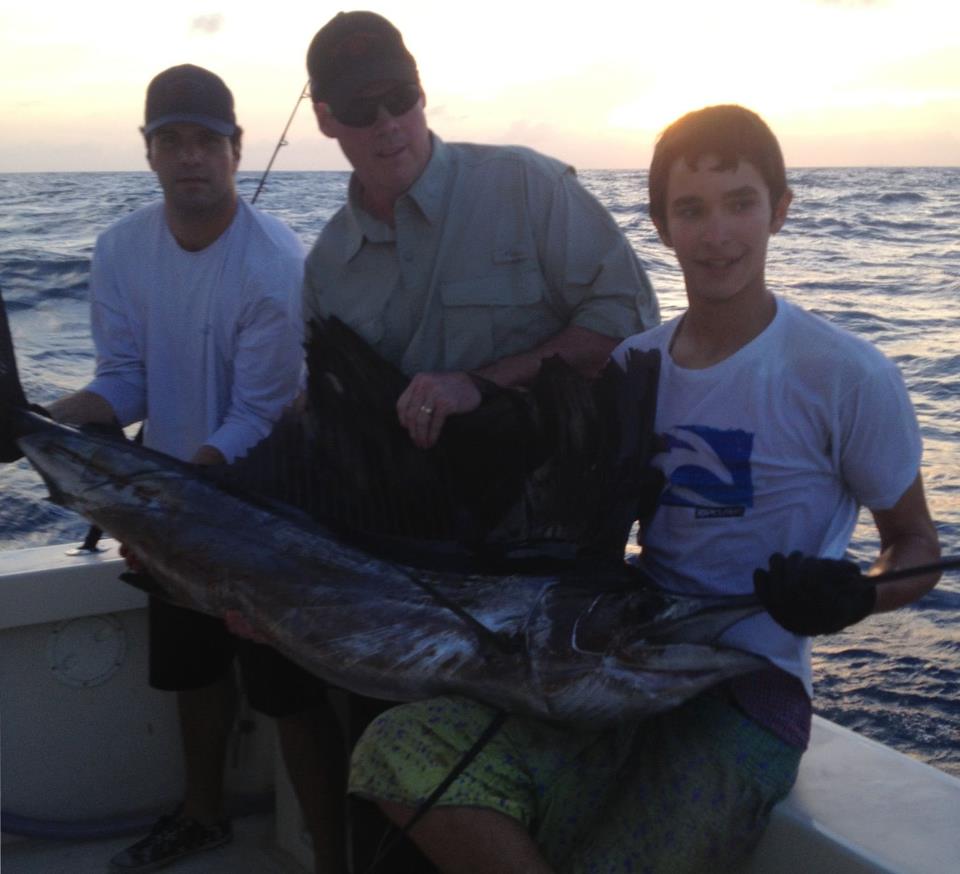 Final Tally - 3 sailfish 2 kings a blackfin and bonehead On April 12 we spent the afternoon working a number of inshore areas around downtown Miami.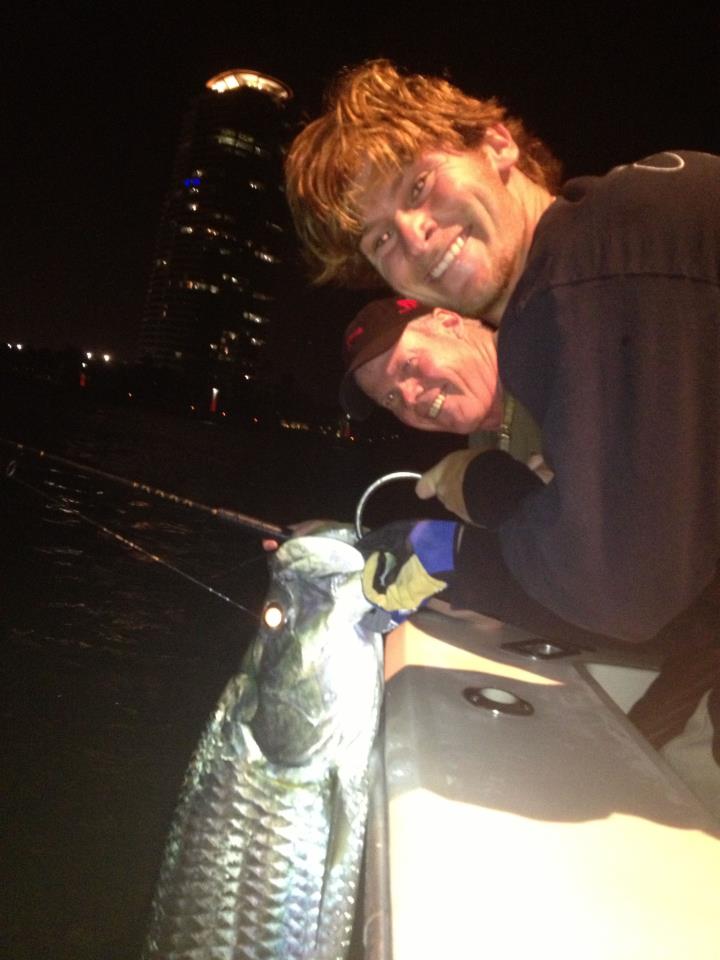 Final Tally - 50lb tarpon, a bluefish, a big ladyfish, a gag grouper (released), and a jack crevalle On April 27 we got into a red hot seatrout bite with over 100 releases Final Tally - 100 seatrout, 5 bluefish, numerous jack crevalle and barracudas On May 1 our customer was dead set on releasing 1 sailfish, maybe 2 if possible. We finished the morning with 3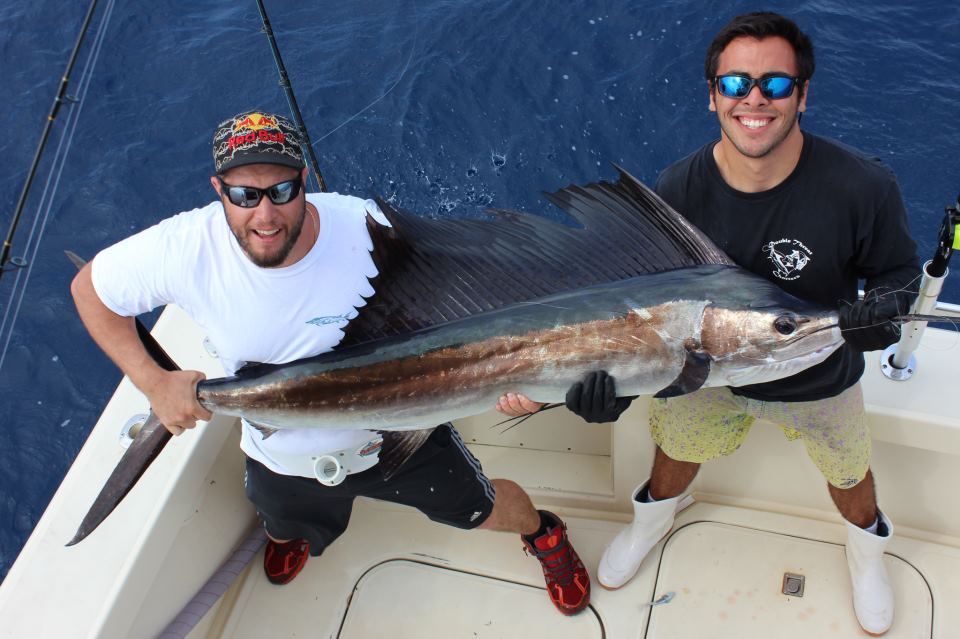 Final Tally - 3/3 on sailfish May 10 our group was interested in finding some offshore fish, but a bout of seasickness had half of them in an uncomfortable state. To save the trip we headed inshore and got them hooked up on blue runners, yellow jacks, snapper, a big cuda, and as the grand finale a 7 ft 150lb bullshark.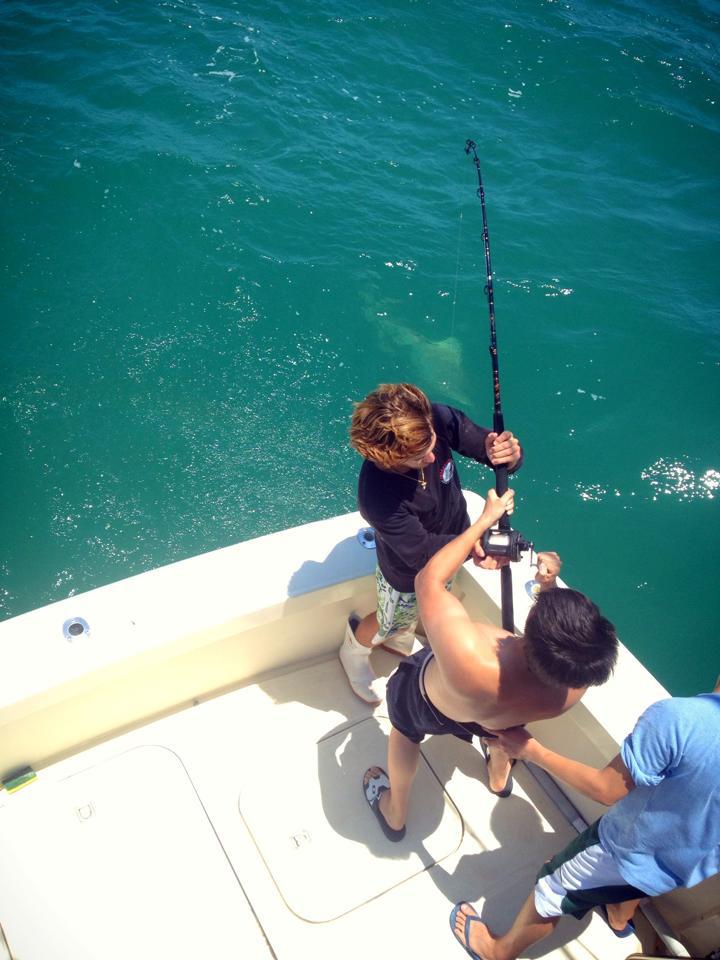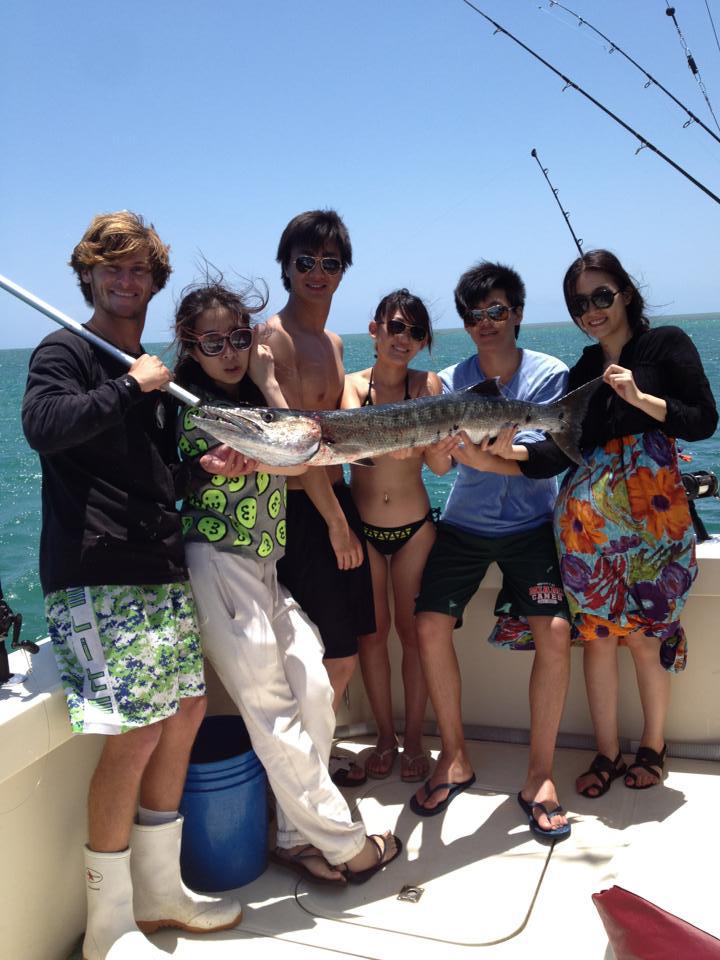 Final Tally - 8 blue runners, 5 yellow jacks, 3 mangrove snapper, a 25lb cuda and a 150lb bullshark On May 13 our group was interested in finding some light tackle bottom fish. Unfortunately the sharks wouldn't leave us alone so we had to beef up our tackle. After some heavy lifting we pulled some big AJ's off the wreck.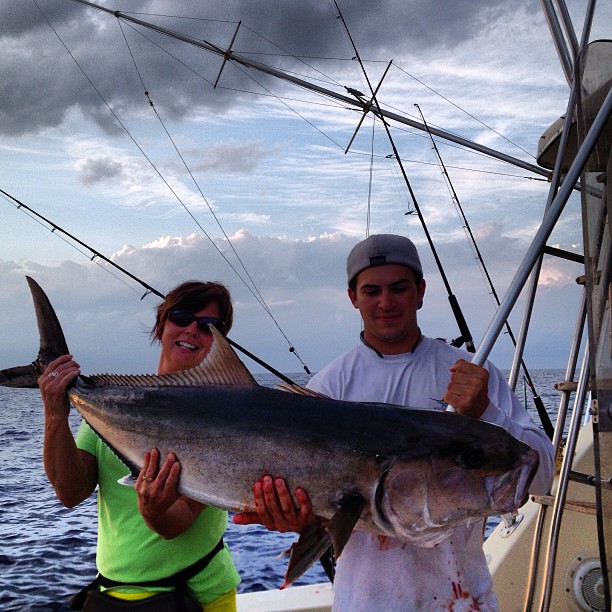 Final Tally a 50lb AJ and a 35lb AJ On May 14 we got into a ridiculous offshore bite. We literally couldn't keep lines in the water.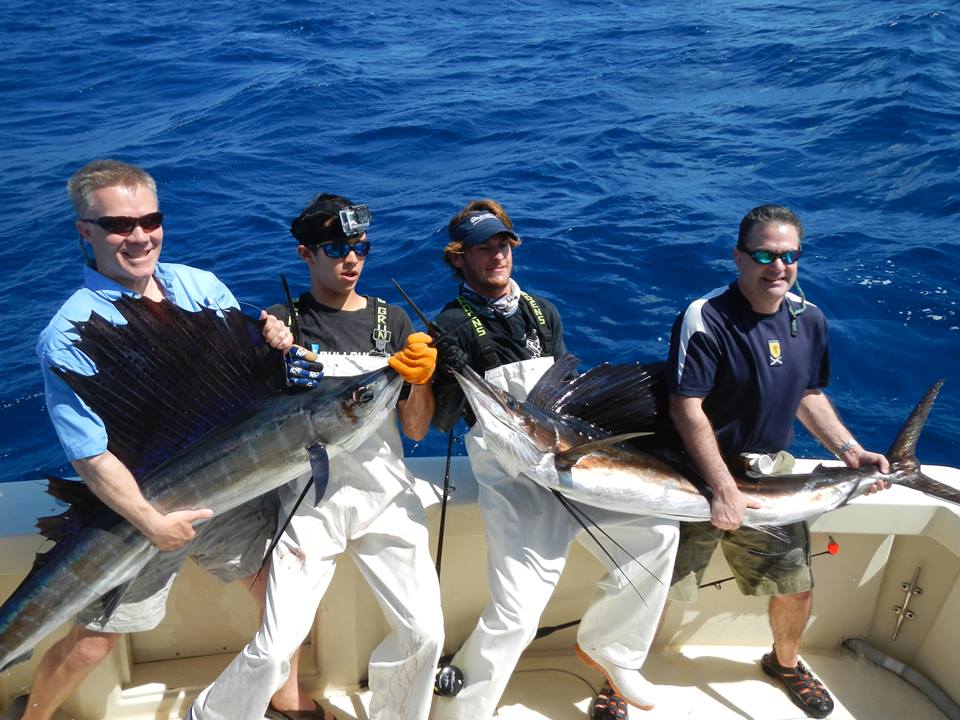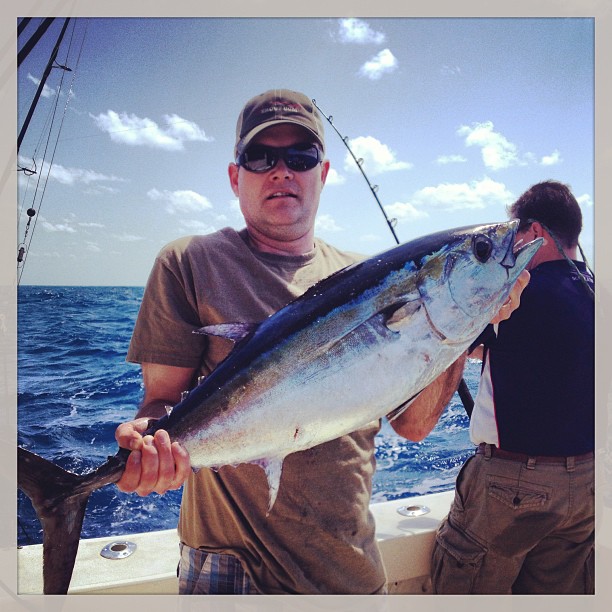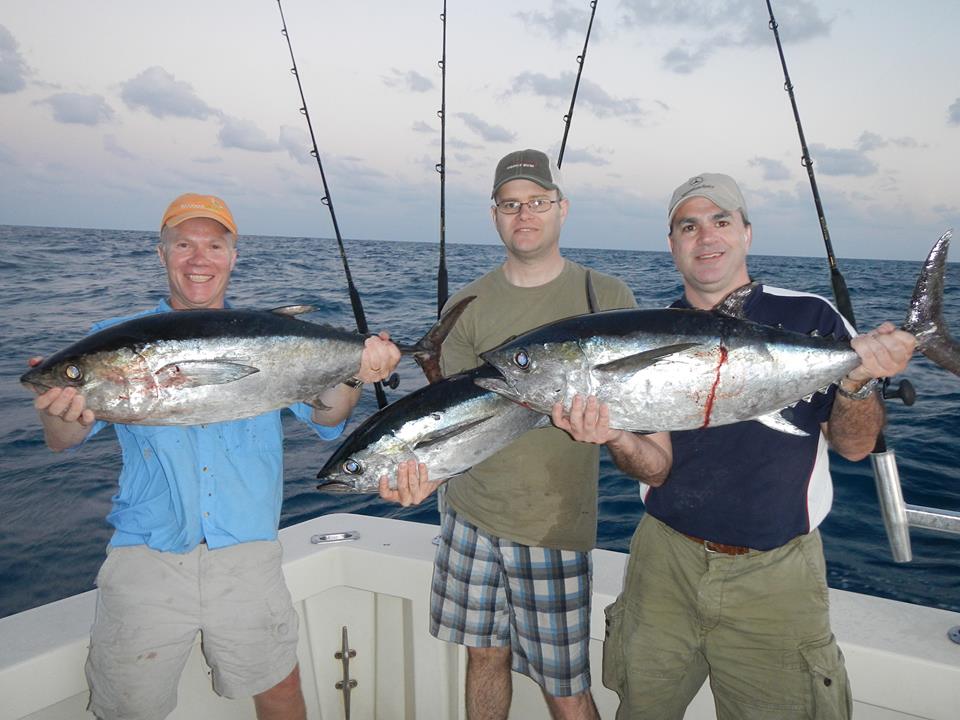 Final Tally - 11 sailfish 4 blackfins to 35lbs mutton snapper red grouper and a big cero mackerel On May 15 we got into a thick blackfin tuna bite and had them boiling up behind the boat.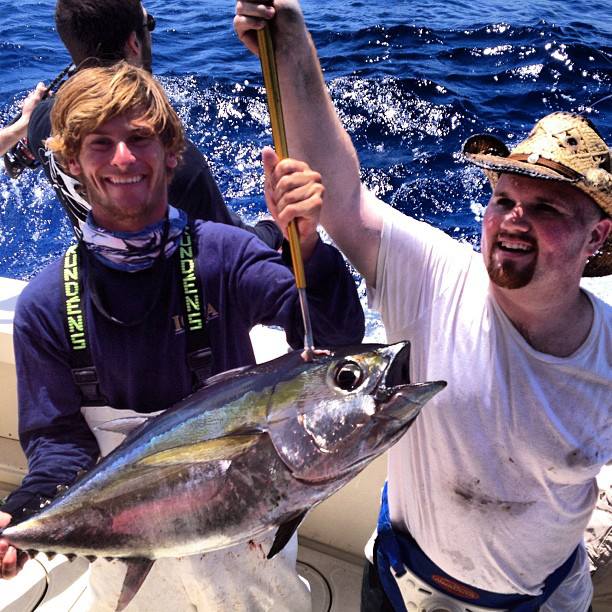 Final Tally - 2 Sails 4 30lb Blackfin a kingfish and 30 bonito On May 17 we caught a big sailfish and 9 bonito during a morning half and caught 3 sailfish, a bunch of bonito, and a 34lb blackfin in the afternoon.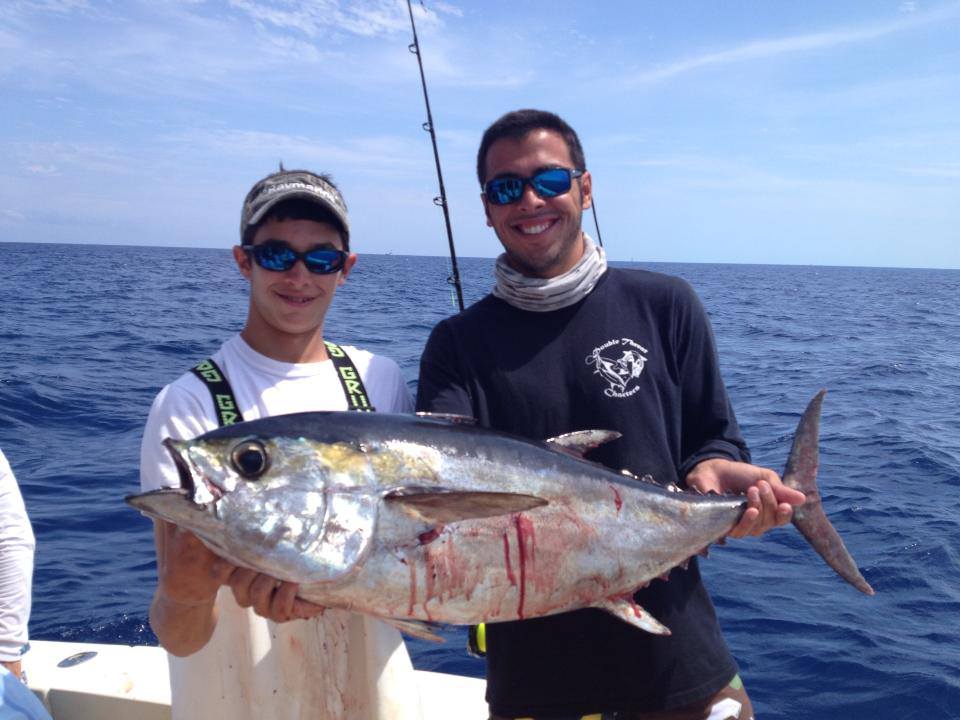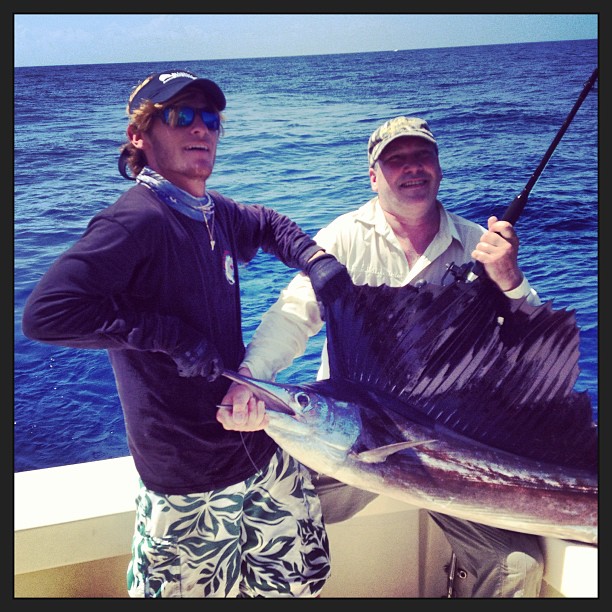 Final Tally - 4 Sailfish, 34lb Blackfin Tuna, 13 Bonita On May 18 we spent the morning running and gunning for dolphin and found a couple gaffers, then we moved in to the reefline and succesfully boated another stud blackfin tuna and a 15 lb kingfish Final Tally - 4 dolphin, a 30 pound blackfin and a 15 pound king this morning On May 19 we had more offshore action and fished the afternoon for sailfish.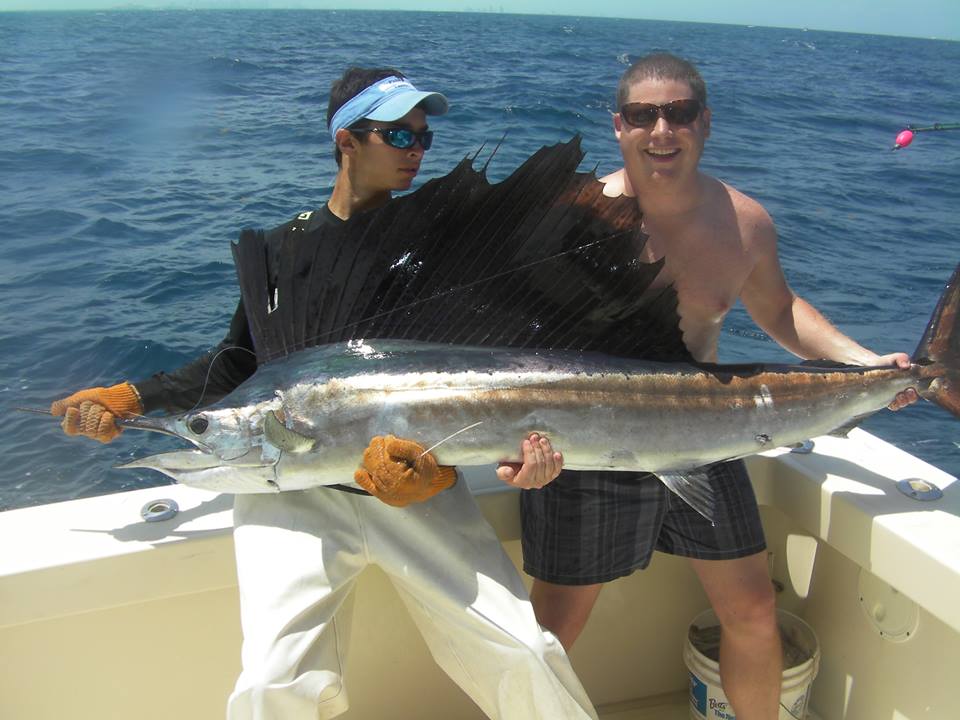 Final Tally - 1 Sailfish, an 8lb kingfish, and 6 bonita On May 20 we had a lone angler that wanted to sample the offshore fishing that Miami has to offer.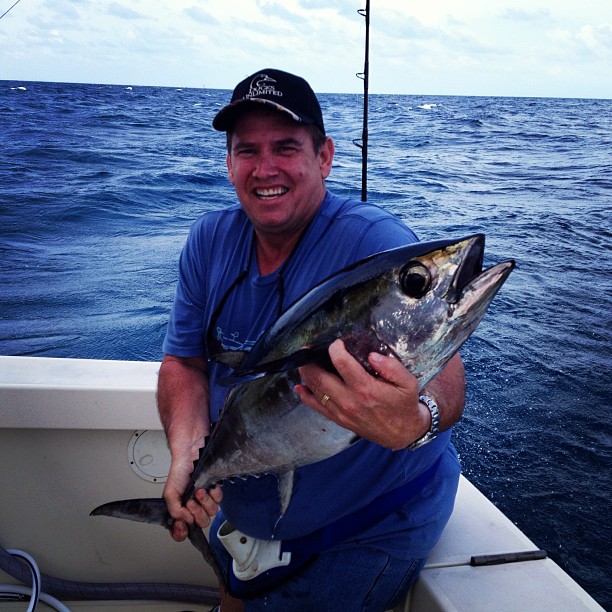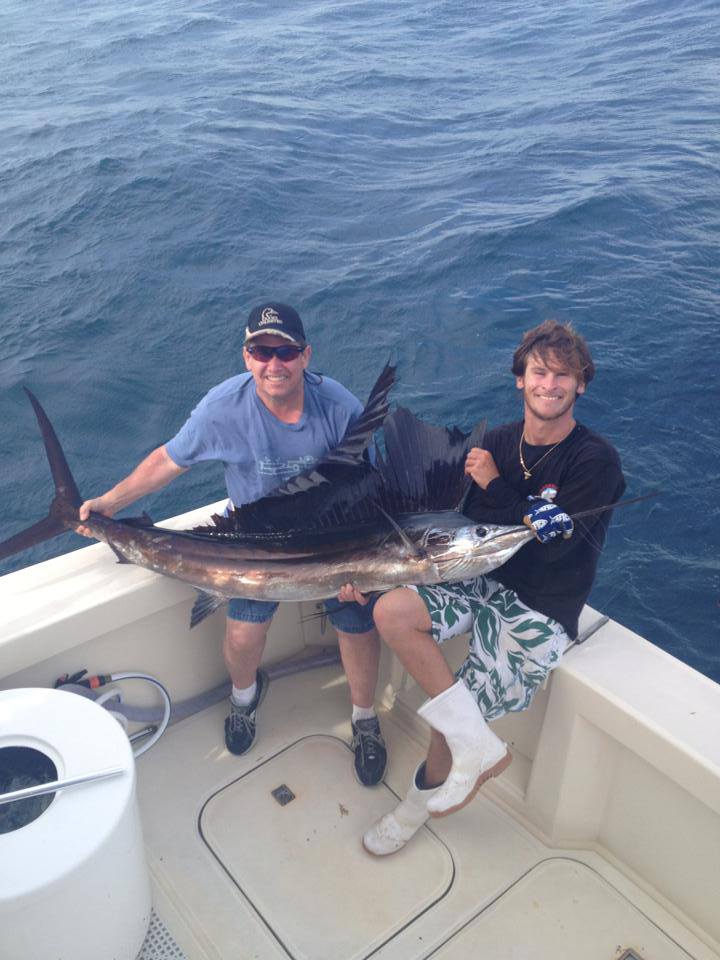 Final Tally - 2 Sailfish, 2 dolphin to 10lbs, a 20lb tuna and some bonita in a 3/4 day On May 23 our group wanted to take home some good eats, so we got a box full of tuna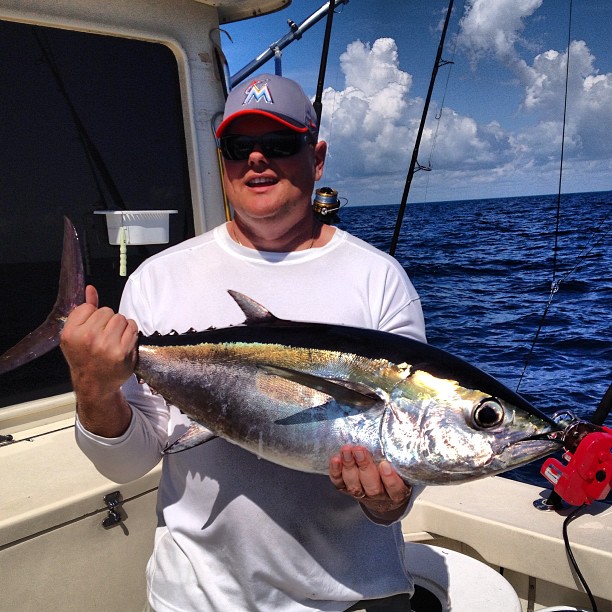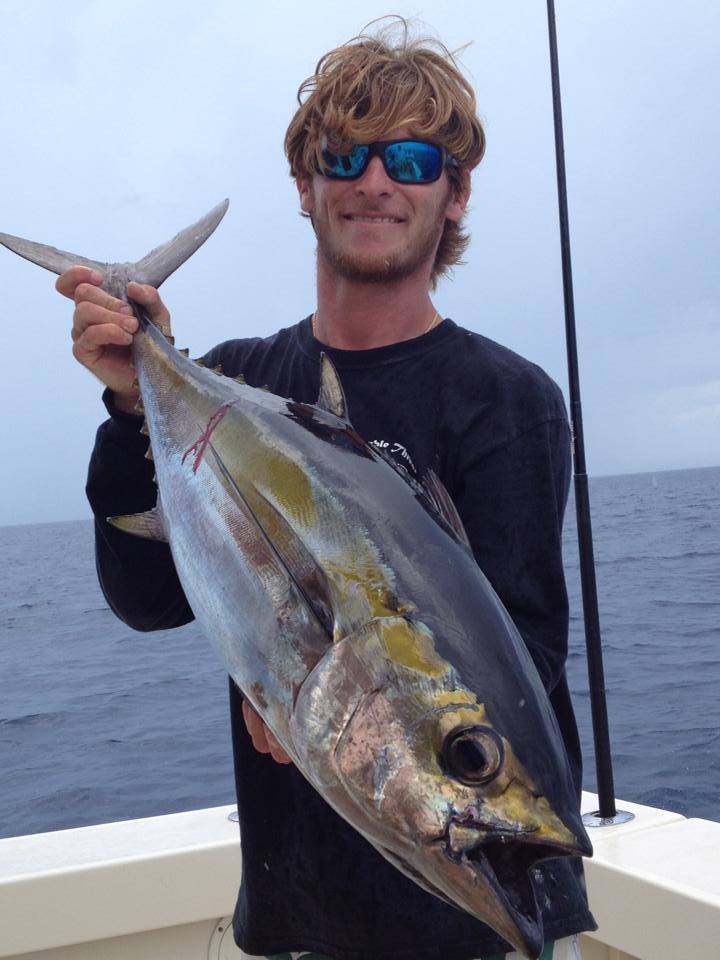 Final Tally - 5 Tuna to 25 lbs and two triple tail On May 24 we splashed our newest addition to the Double Threat Charters fleet, and enjoyed hunting the flats for permit and bonefish. After a long day of hunting our efforts were rewarded with a healthy Biscayne Bay permit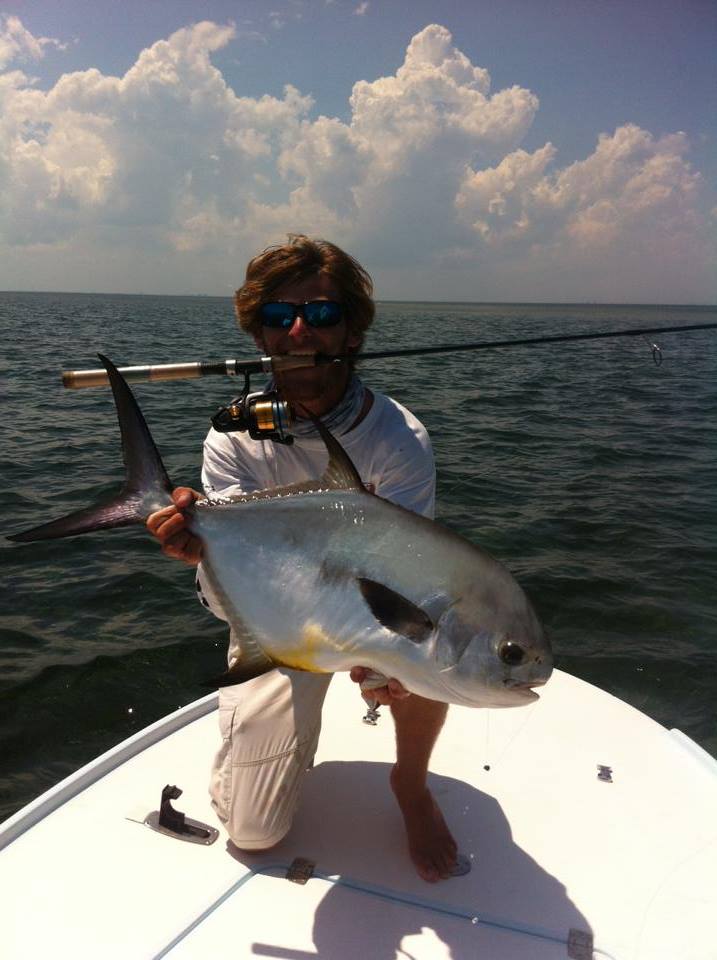 Final Tally - 2 Barracuda's, 1 bonnet head shark, 1 biscayne bay Permit It has been an awesome spring for us but the action hasnt slowed down yet. Spring is still here and the fish are biting!
---
‹ Back