Log
January Fishing Reports in Miami
January Fishing Reports in Miami
Good Tarpon Bite January 8th
On the evening of the 8th, we launched at the ramp and headed toward government cut for what we expected to be a decent tarpon bite. The last few trips resulted in several shots at tarpon along with some decent bycatch. This trip was no different. Drifting live bait resulted in some decent action. We finished the night catching 3 tarpon to 70 pounds.
Final Catch- 3 for 3 on tarpon to 70 pounds
Sailfishing off Miami during January 12th
The day started off with much difficulty catching bait. We ended up rounding up a few spanish sardines, some cigar minnows, some hard tails, and some pinfish. This was more than most boats had in their wells and we made the call to hit the edge. We popped up the kites and put out a mid and bottom rod. There were about 2 knots of north current and blue water in tight. This was better conditions we'd seen some time. The first hit was a blistering run on the mid rod. This bite had us thinking kingfish. We weren't too far off. After about 5 minutes, a 30lb smoker hit the deck.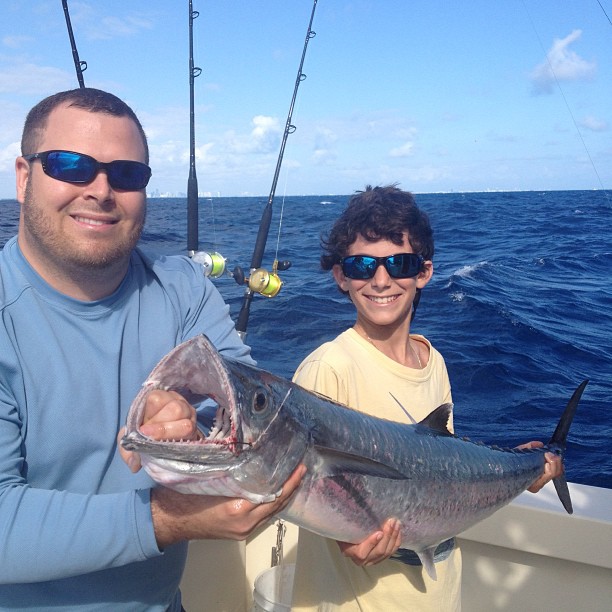 After boxing this fish, we continued working the kites and had a big whale shark swim through the spread. We pitched a few baits and had a small cobia inhale the mid kite bait on the north side. He was well short and was tossed back to fight another day. After about ten more minutes we picked up a red grouper on the bottom rod but he went back as well due to the season closure.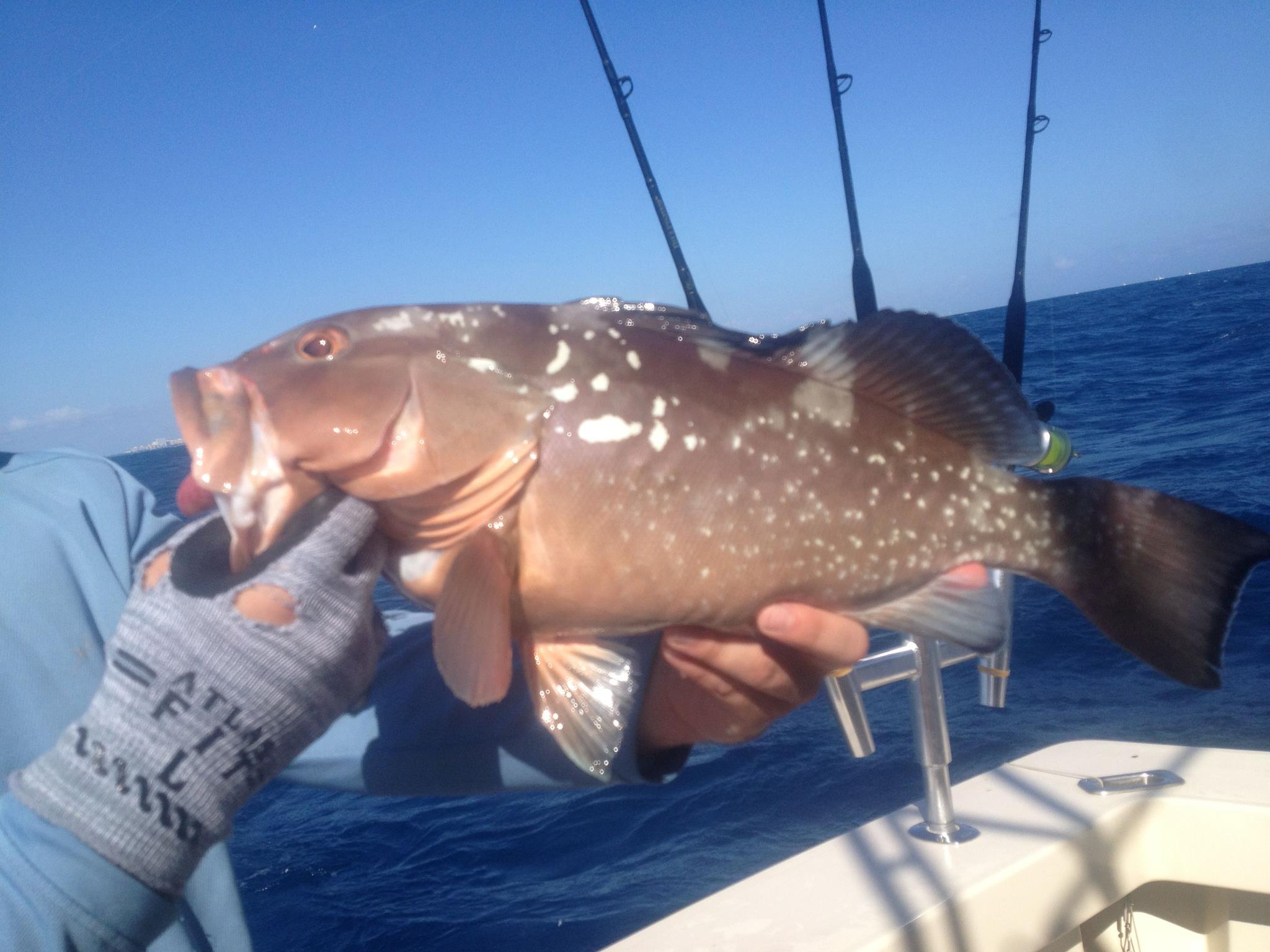 We had caught a few fish but were unsatisfied with the bite up top. We pulled the spread and ran south to reset. We popped up the kites and the waiting game continued. Finally, we had a sail come up on the right long and examine a hard tail but fade off. Before we could react, another fish destroyed a cigar minnow on the left mid but we missed the hookup. We hooked and landed a small dolphin in between sailfish action. After soaking baits a bit longer we finally had a second shot. A sail came up on the right mid and after a textbook drop we were hooked up. During the middle of this fight, we hooked up to another fish which made for a double on sails. We got both to the boat in short order.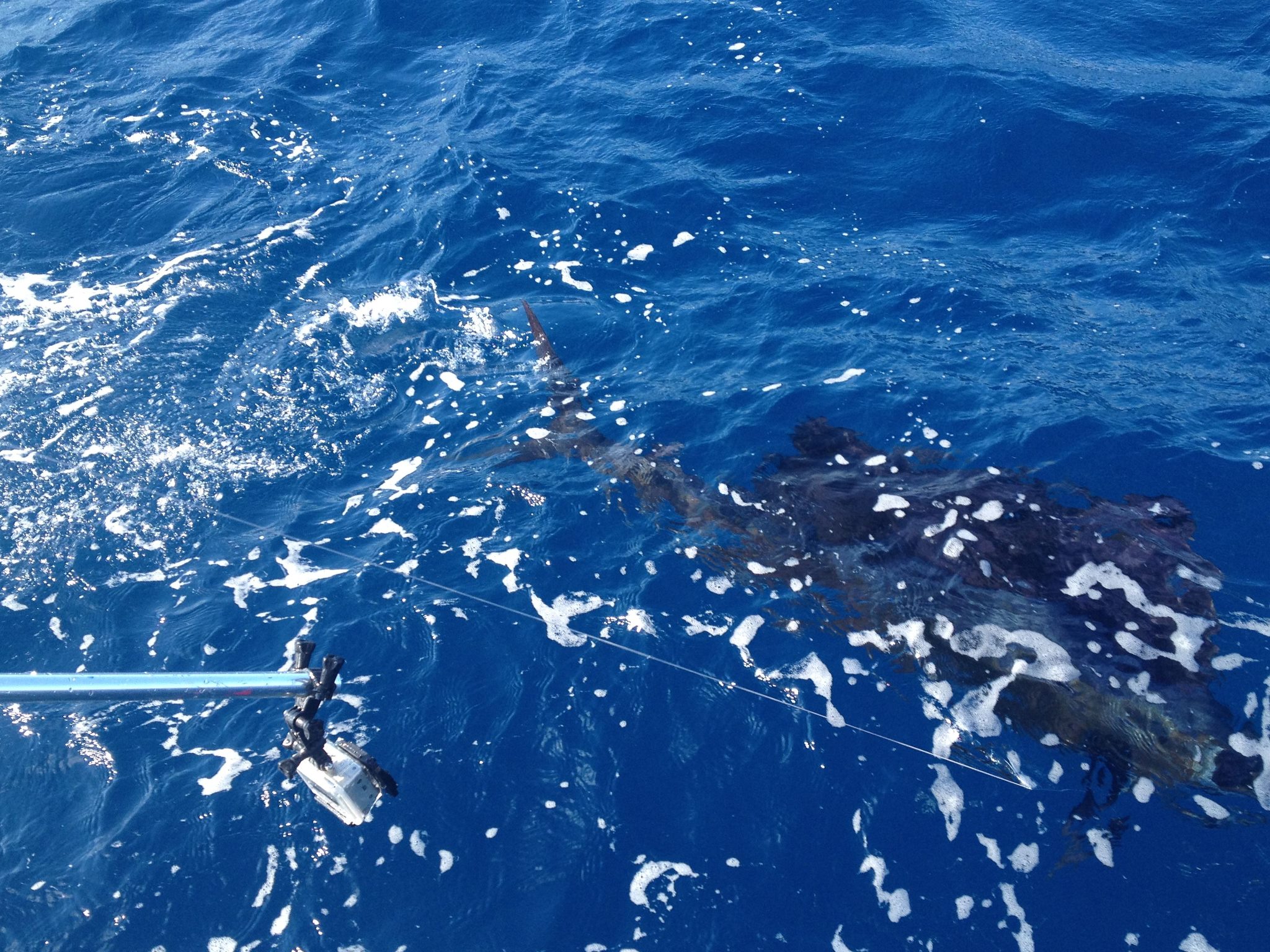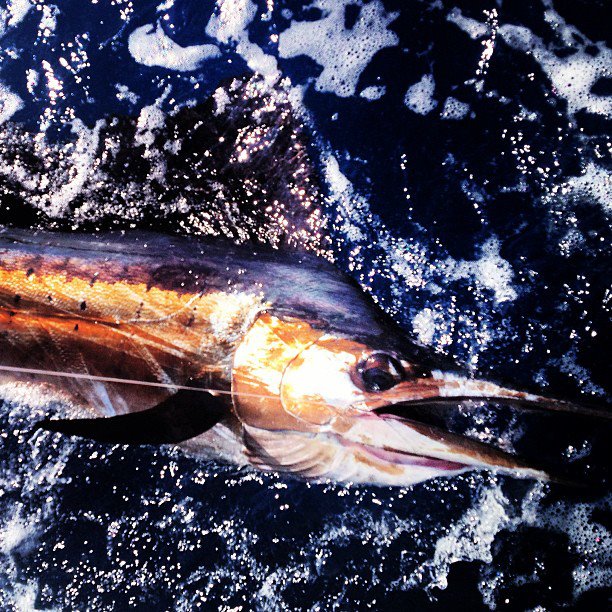 We called it a day after landing the 2 sails.
Final Catch- 2 for 3 on sails, a 30 pound king, a 5 pound dolphin, a 22 inch red grouper which we released, and a short cobia off a whale shark (also released)
Fishing in Flamingo during Winter - January 12th
Temperatures had been hovering in the low 80s and the lack of cold fronts merited a trip out west to Flamingo. We figured the warm winter action would lead to a hot bite. We were spot on with the prediction. We caught a bunch of redfish to 25 inches, snook, black drum, and more. Jigs and live shrimp produced constant action.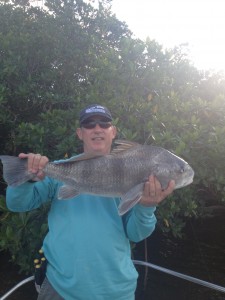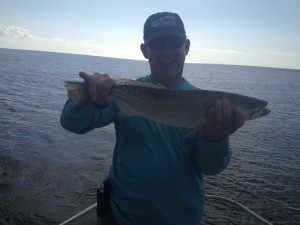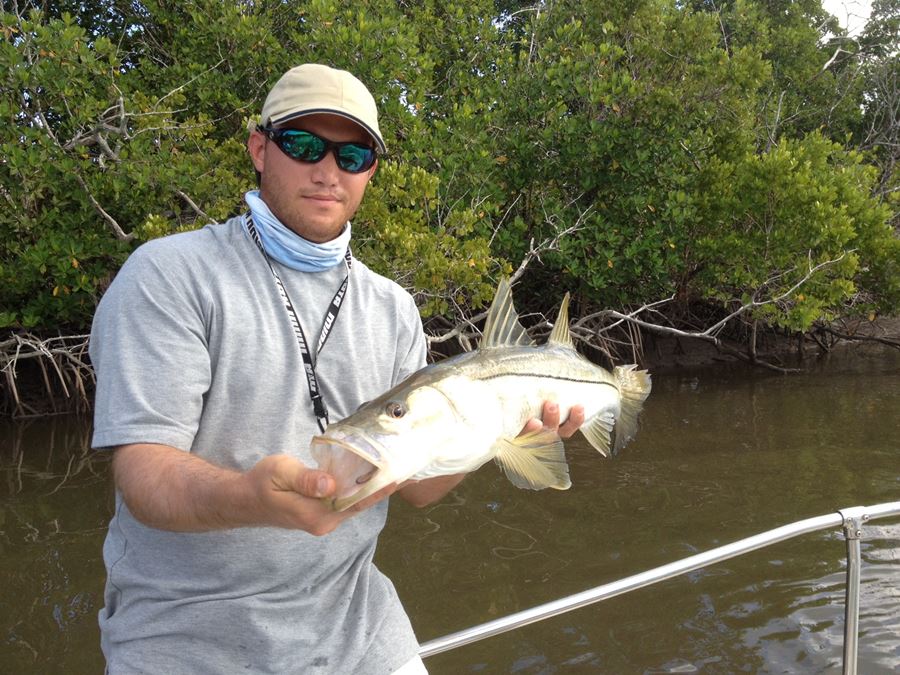 Final Tally-25 redfish to 25 inches, 3 snook to 28 inches, 2 black drum, seatrout to 24 inches, snapper, sheepshead, jacks, and ladyfish
Flamingo Fishing Charters during January
We headed out west with 2 repeat clients in an effort to put up some decent numbers. A recent cold front had things stirred up and the conditions looked less than promising. Fortunately, Captain John was able to put them on plenty of fish regardless.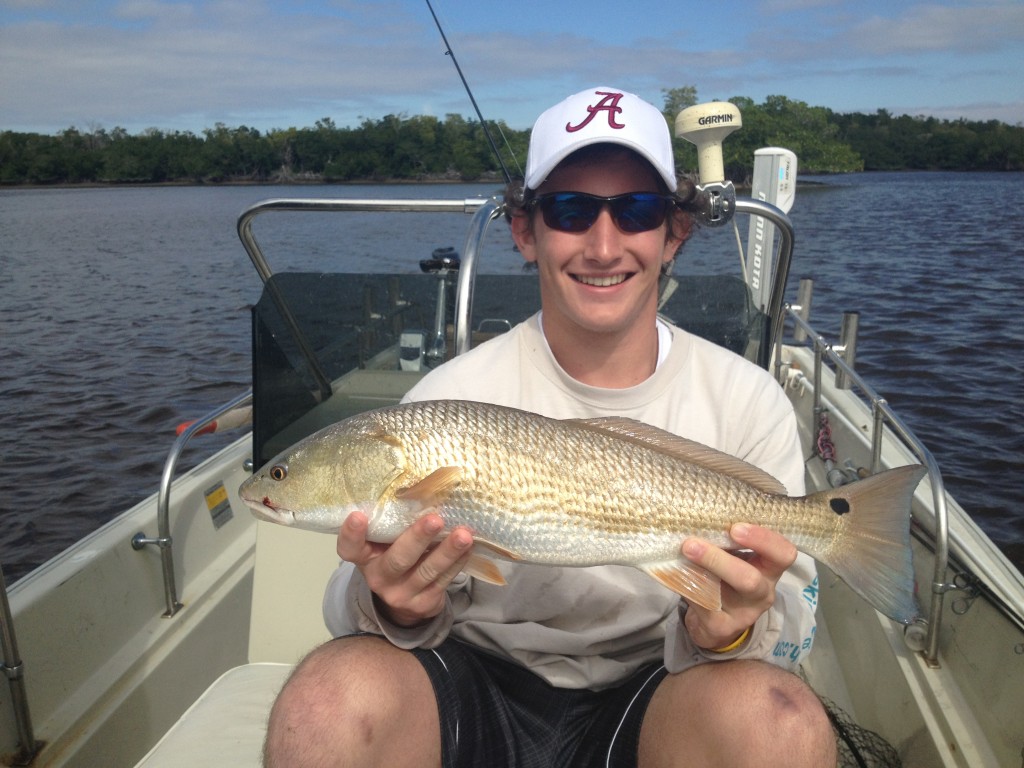 Final Tally- 25 trout to 20", 17 redfish to 27", 3 snook, 2 black drum, sheepshead, snapper, jacks, and ladyfish in flamingo
Afternoon Half Day Fishing Charter Offshore Miami- January 18th
We left the dock at 1 pm and headed to bait spot #1. We caught 2 dozen threadfin herring and headed to bait spot #2. Here we caught a ton of cigar minnows and we were off to the edge. Conditions were tough with 8 knot winds out of the NNW and overcast conditions with on and off rain showers. (NOAA forecast 20 knots from the NE) We started by popping the kites up and didn't have any action early on. We moved south and got the light wind kites up again with no weight. Finally, we hooked a bull dolphin which we carefully got to the boat.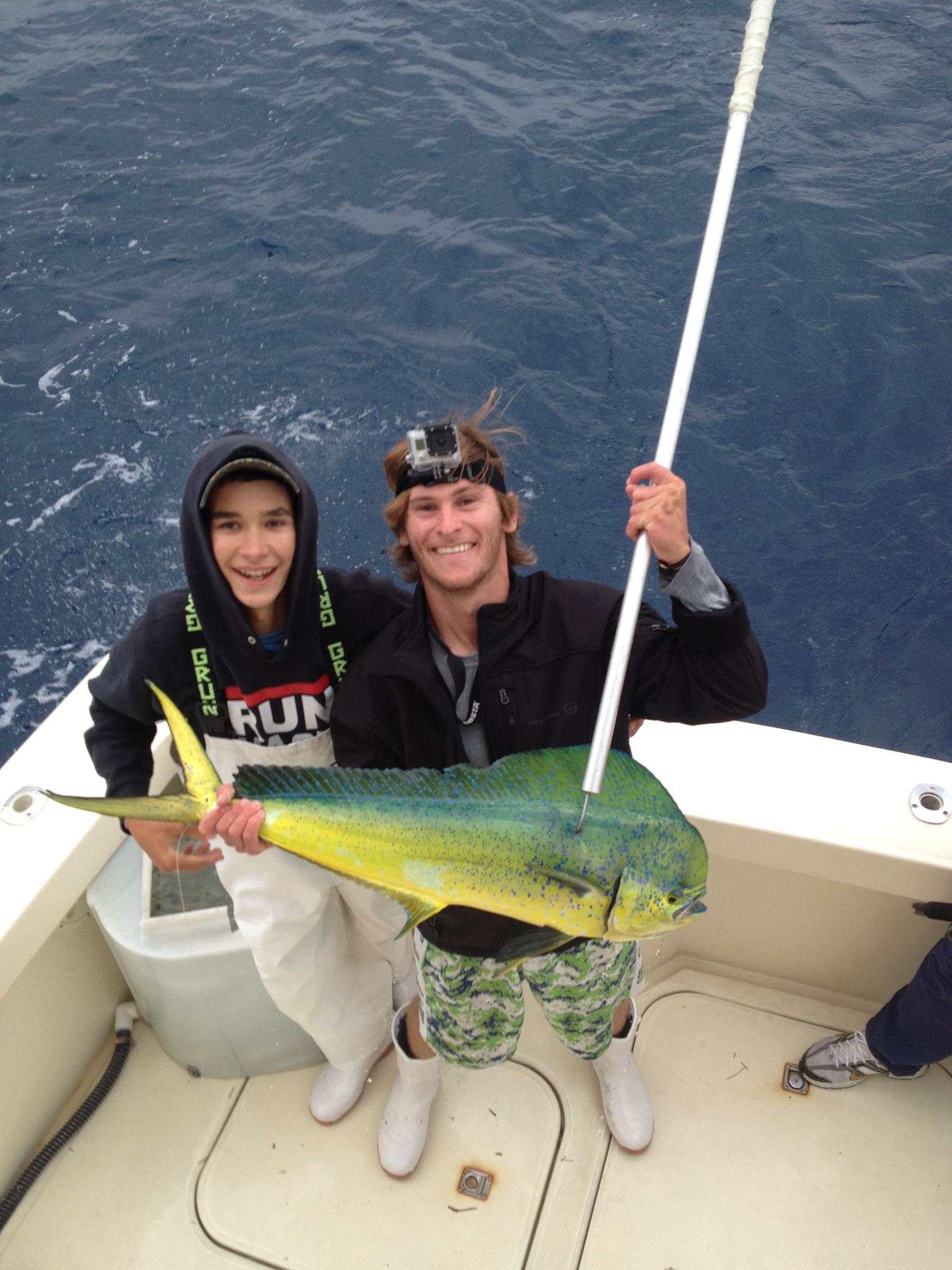 We couldn't get the kites back up because it started raining. We then decided to bump troll 7 lines, 5 up top, 1 mid, and one bottom bait. We had no action for a while but we were finally rewarded with a hot sail that destroyed a threadfin on the left long.


After releasing the sail, we dropped on a few wrecks but had no action. We continued bump trolling and something hit a runner on the mid rod. We worked him to the boat and realized it was a cobia. We boated the fish and after quick measurements realized he was too short and released him.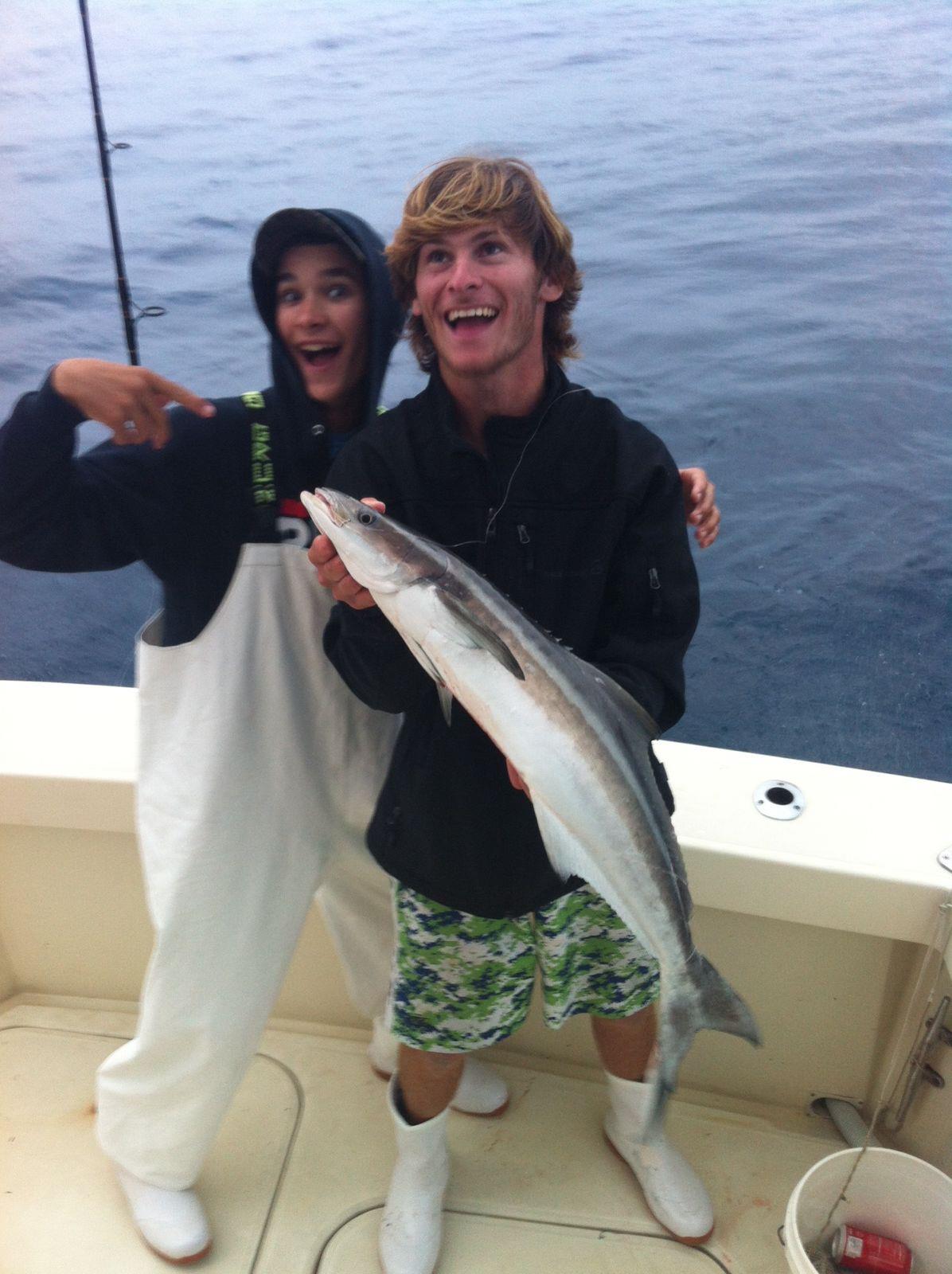 Final Tally- A sailfish, a 10 pound dolphin, and a cobia
Epic Day Offshore Flamingo
We snuck offshore Flamingo on the 17' Whaler with high hopes for a day of constant action. Last trip was very successful and this trip supported the trend. Offshore we used live bait and jigs which resulted in several rods bent the entire time. Inshore the action was solid as well.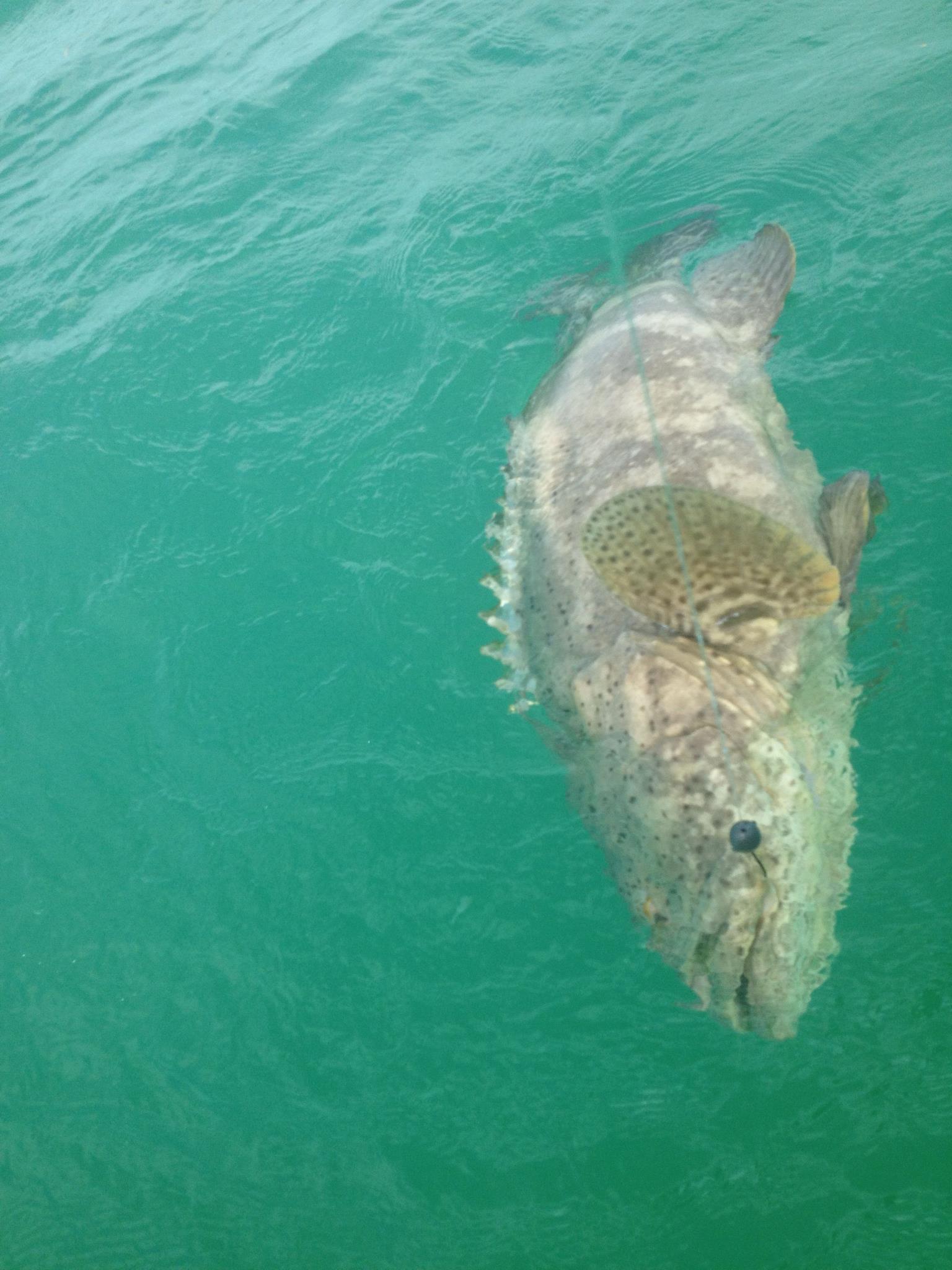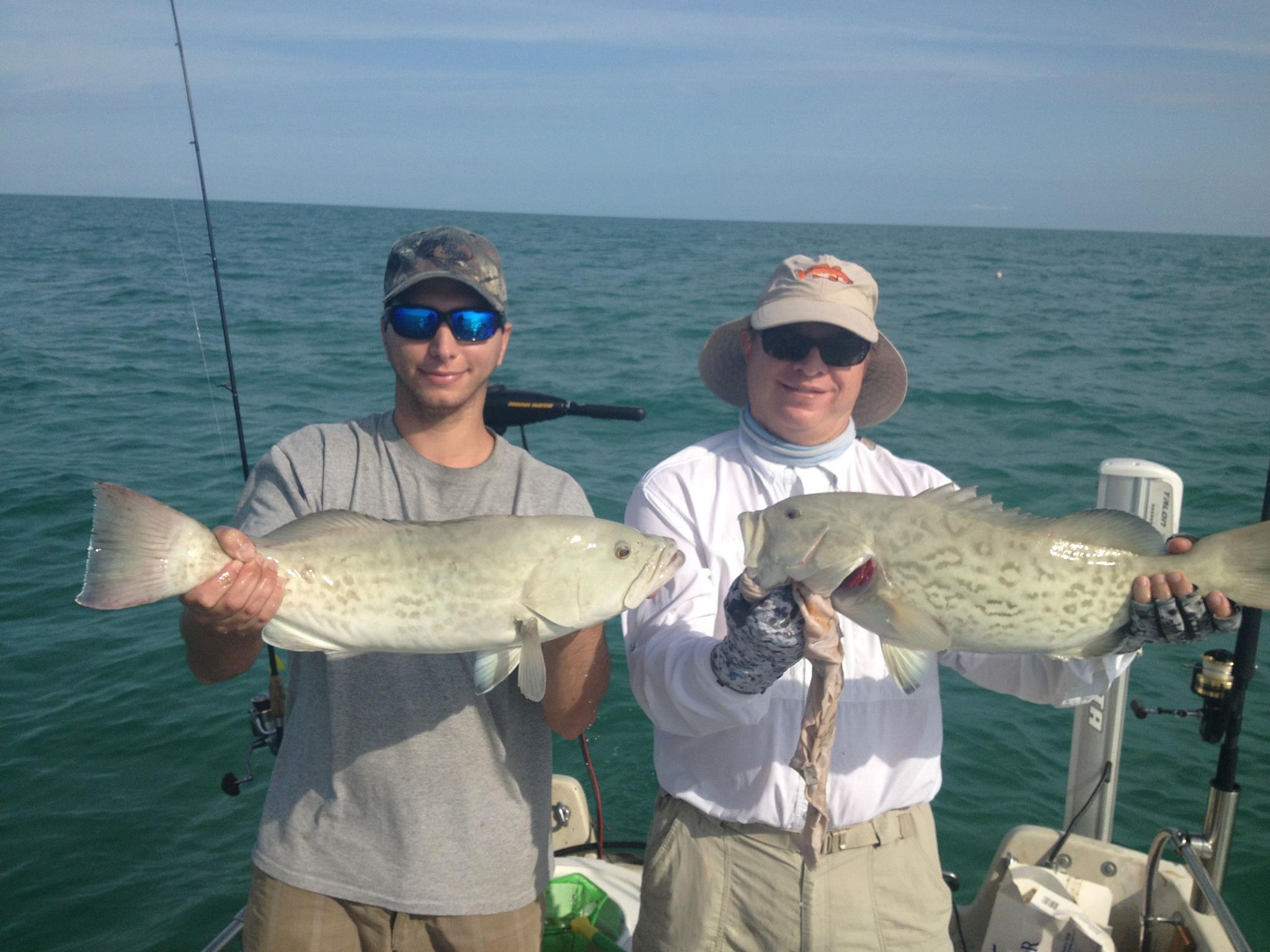 Final Tally- 30 gag grouper from 20-31 inches, 10 mutton snapper (shorts), 6 mangrove snapper to 17 inches, 10 blacktip sharks, 2 goliath grouper, 3 spanish mackerel, blue fish, 8 redhfish, and 12 snook to 27 inches
Overall, the fishing has been great in South Florida. The sailfishing has been a bit slow but it has already picked up with the passing front. That concludes our January Fishing Reports in Miami, let's get out there.
---
‹ Back