Log
Sailfishing Charters in Miami
Catching Sailfish in Miami
Went out for a late afternoon trip from Coconut Grove for one of the first Sailfishing Charters in Miami this year. We hit Bug Light for bait and after a little while we caught enough spanish sardines and cigar minnows for the evening trip offshore. For kitefishing we usually employ baits that are around 5-6". This way they are large enough to make a commotion and attract the attention of nearby predators. Our baits today weren't very big kite baits but they would definitely do... We also netted some ballyhoo and we were off. We had some time constraints so we went straight out front and put up 2 kites with 6 baits. Right off the bat we caught a nice mackerel and a skipjack tuna in 120'. After a decent lull in the action we had drifted north of Key Biscayne. At this point we noticed decent current rip had pushed out with the tide and conditions were improving. We had begun to see signs of bait and bird activity in the area. After a few minutes, a fish hit the right mid. A beautiful sail started greyhounding in circles through the spread and the fight was on. Just after we hooked this fish, the left short went off. This ended up being a small shark which we boated and released in quickly. After a fun fight we released the sailfish as well. This made completed the success of our sailfishing charter.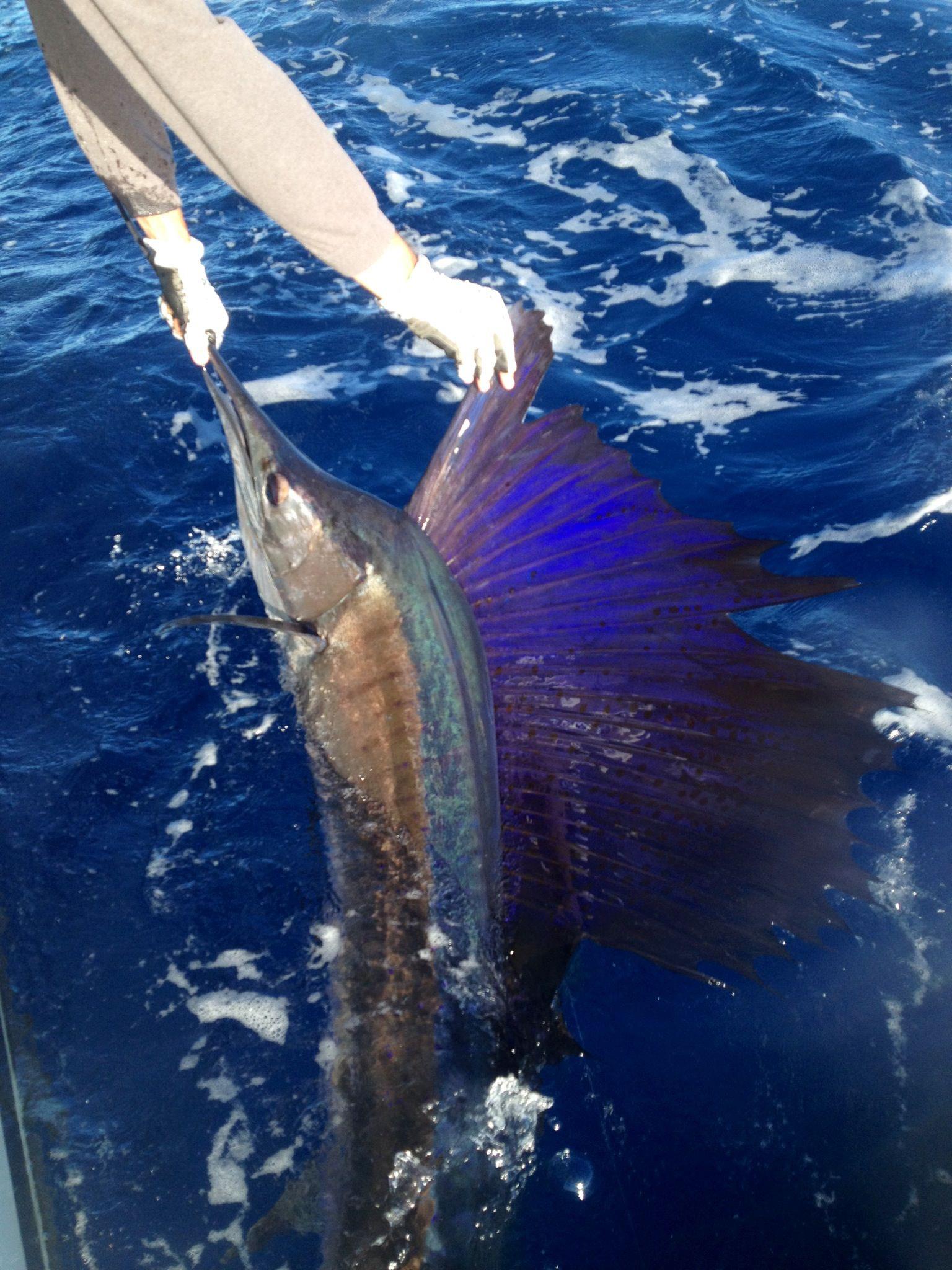 Using Live Bait for Sailfish
We reset both kites after the action and after a few minutes, the left long and right short got nailed at the same time. We were doubled up! The fish fought like tuna and we brought them to the boat pretty quickly after their initial runs. They were indeed decent sized Fall blackfin, which we happily bled and put in the icey slush inside fish box in short order. We followed up these 2 fish with some more blackfin tuna. We ended up with 4. We called it a day after these fish.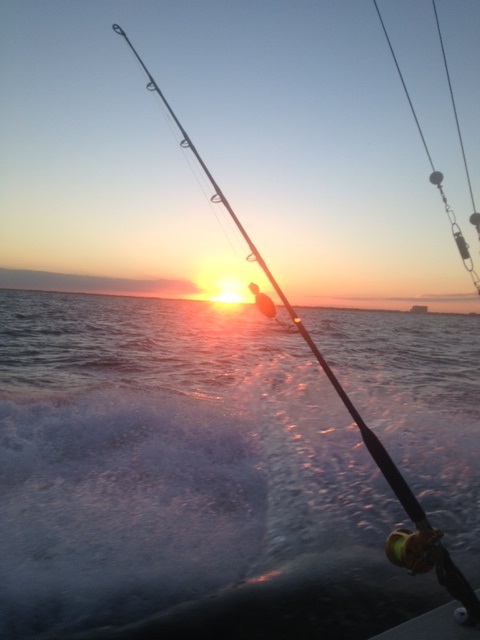 Final Tally- 1 solid sailfish, 4 blackfin, a skipjack tuna, a nice mackerel, and a small shark
---
‹ Back