Log
Deep Sea Fishing Charters Miami
Deep Sea Fishing Charters, This Week in Miami
Deep Sea Fishing Charters Miami this week produced lots of action. North Current finally made an appearance and so did the fish!
Kite Fishing off Key Biscayne, 12/1/2012
There was finally some north current and a decent edge although it was a little deep. Bait was great at bug light and we loaded up with threadfin herring in short order. Seas were 6-8 feet with a 20 knot ENE wind. All of the fish were caught in 220'-300'. There were scattered mahi schools and we had a single and a double on sails. All the fish were caught off the kite with 20lb high-vis Bullbuster Monofilament, check them out at http://bullbuster.net/ Definitely a great bite out there and our guests had a lot of fun.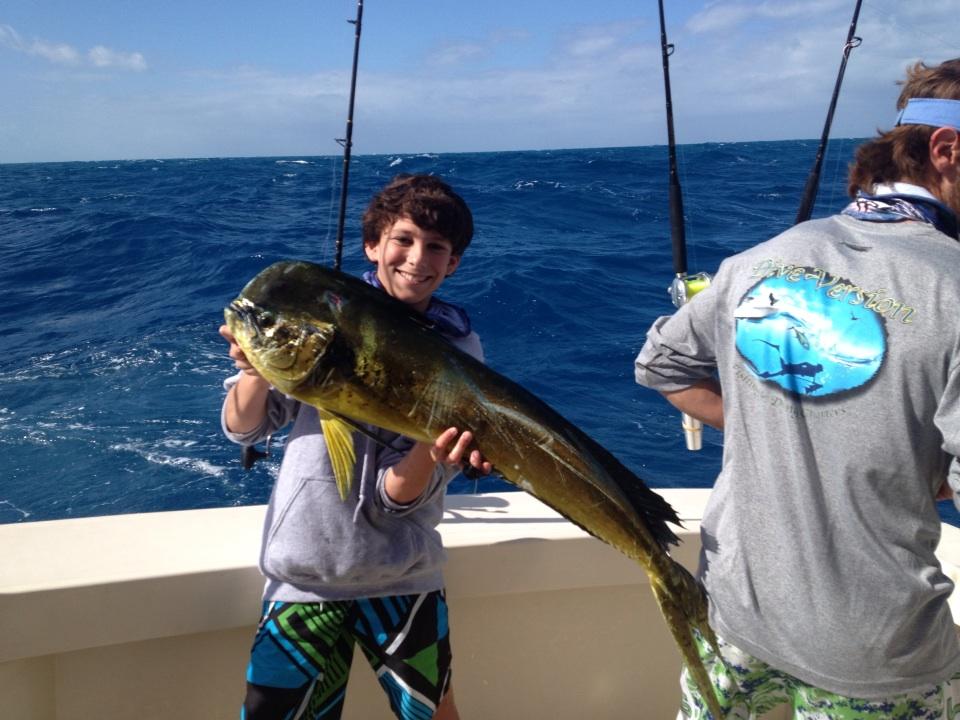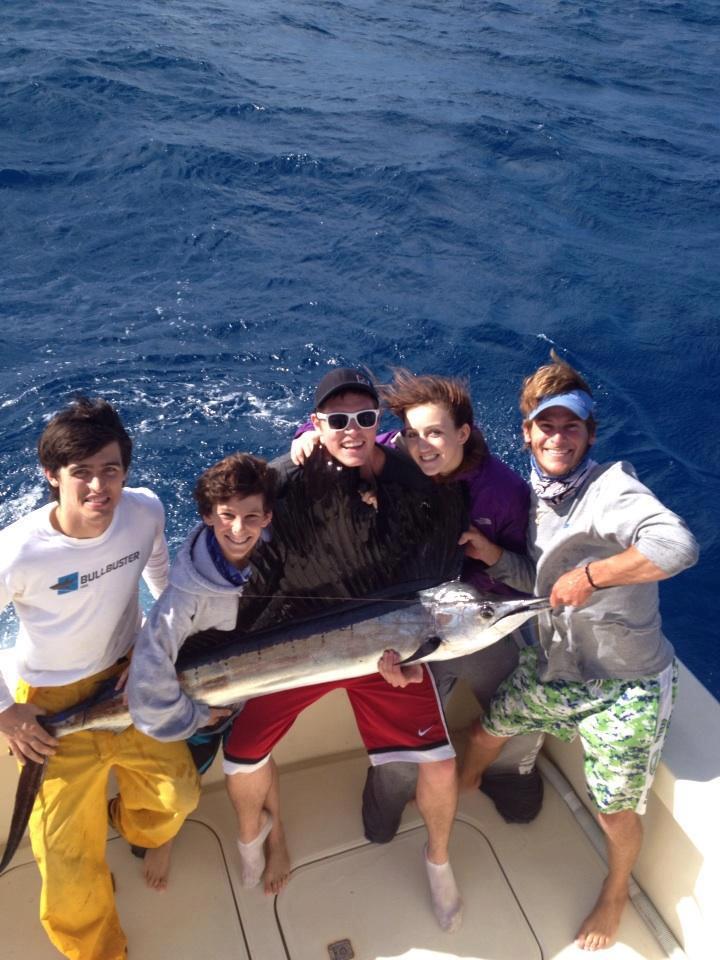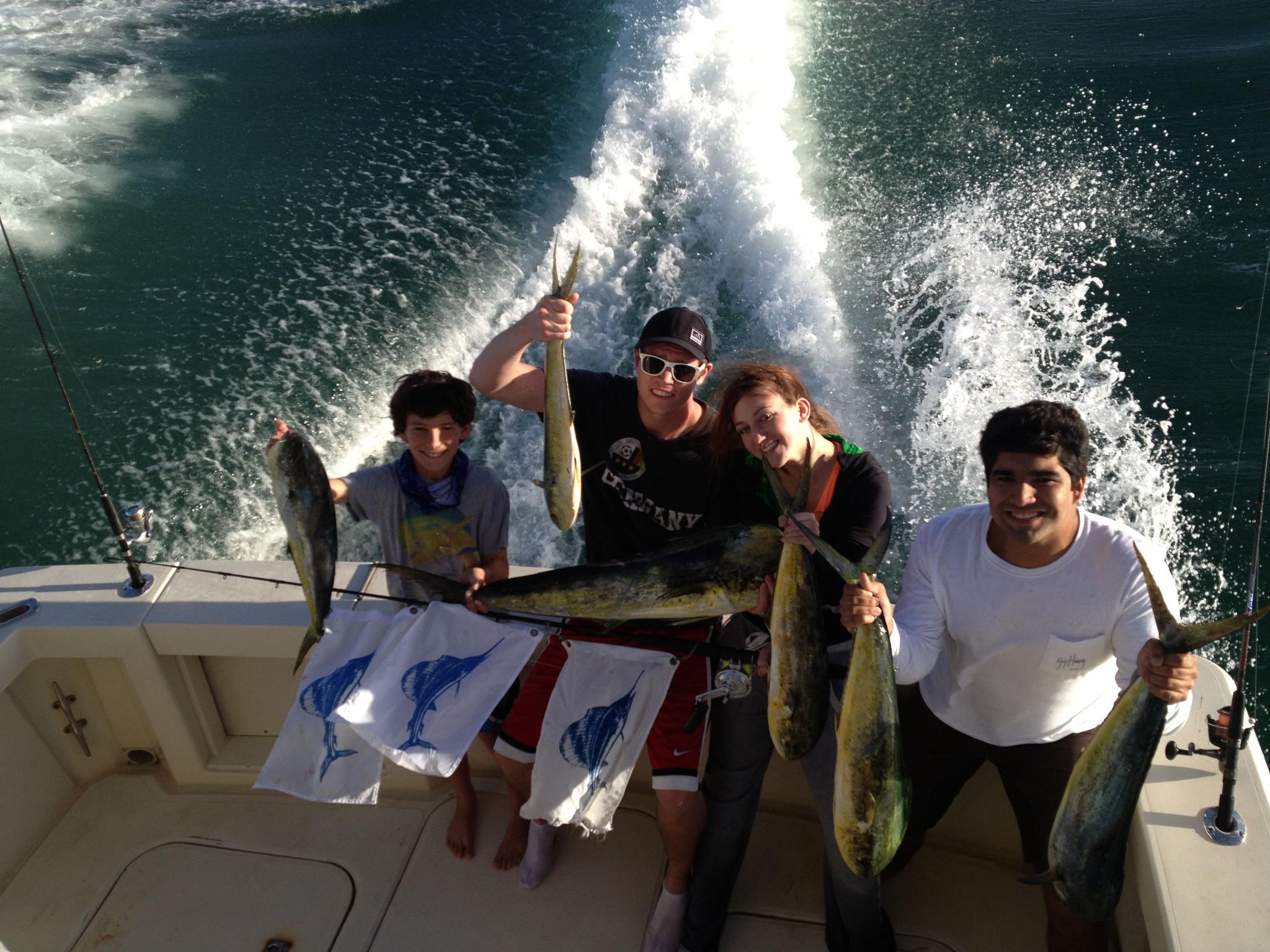 Final Tally- 3/3 sails, 12 dolphin to 15 pounds, and some bonito
Deep Sea Sailfish in Rough Seas, 12/2/2012
There was smoking north current today and an 8-10 foot sea. We fished briefly in the morning before our guests got sick and we headed in. Threadfin were once again thick at bug light and we had the kites up in short order. We got covered up in small sharks, then caught a few dolphin early on. Shortly after we caught a sail. Seas were pretty bad with the 25-28 knot ENE wind so we headed in after some chumming.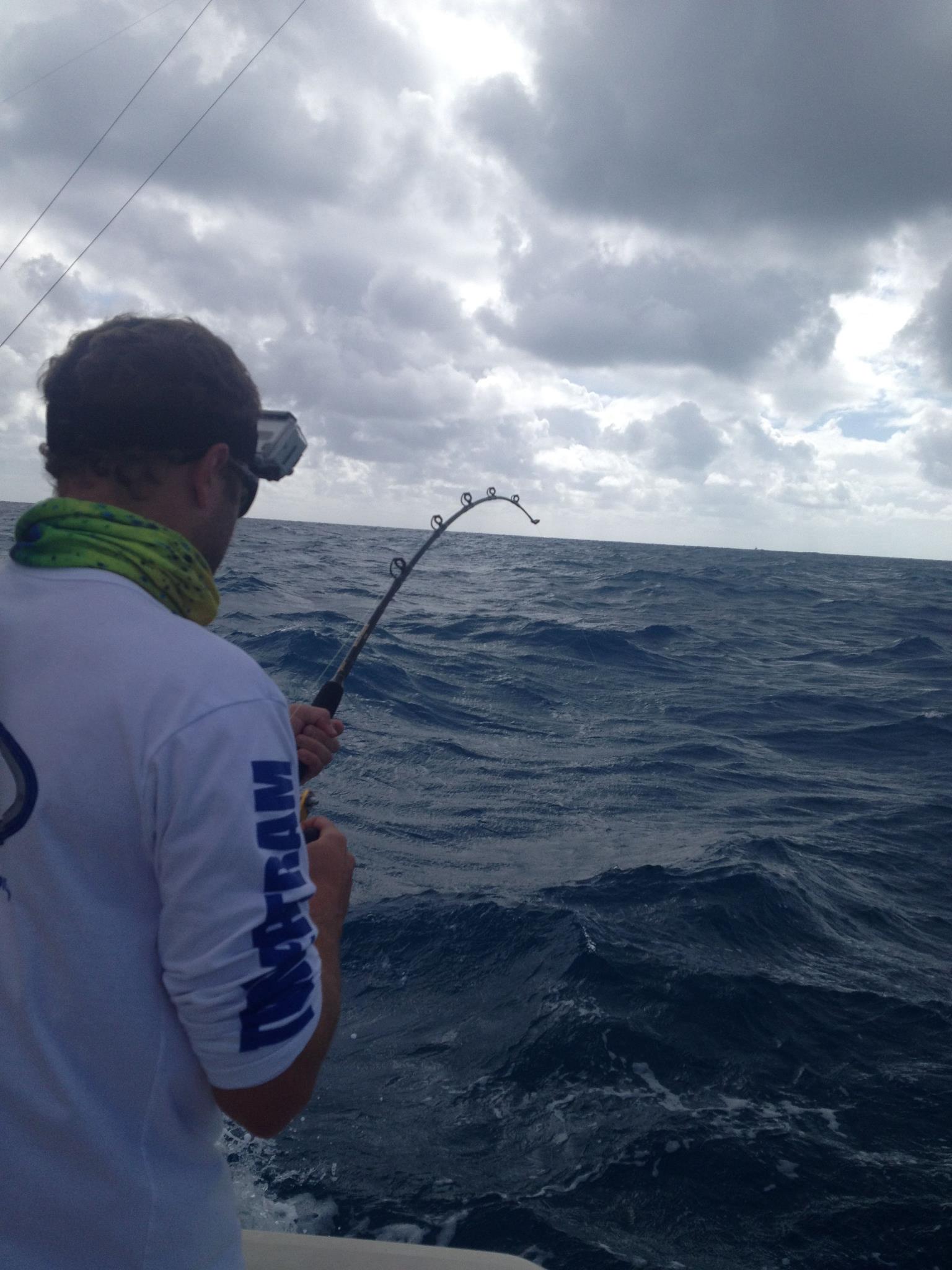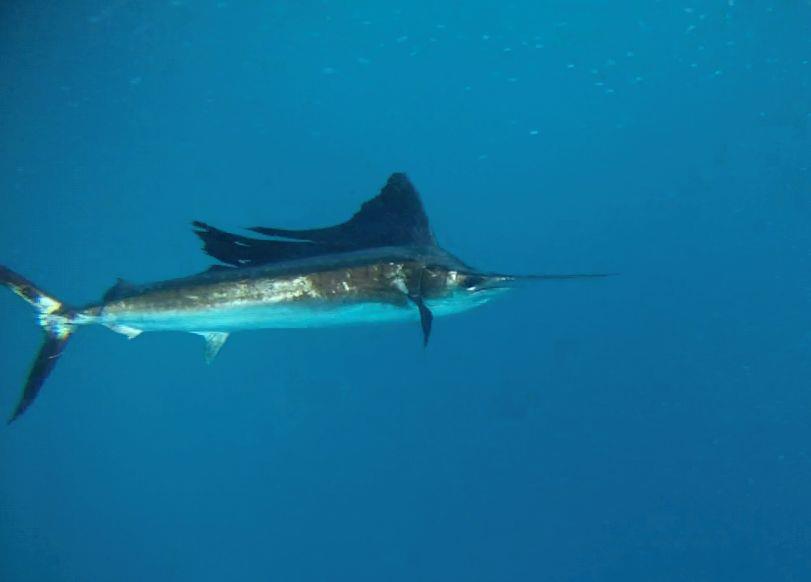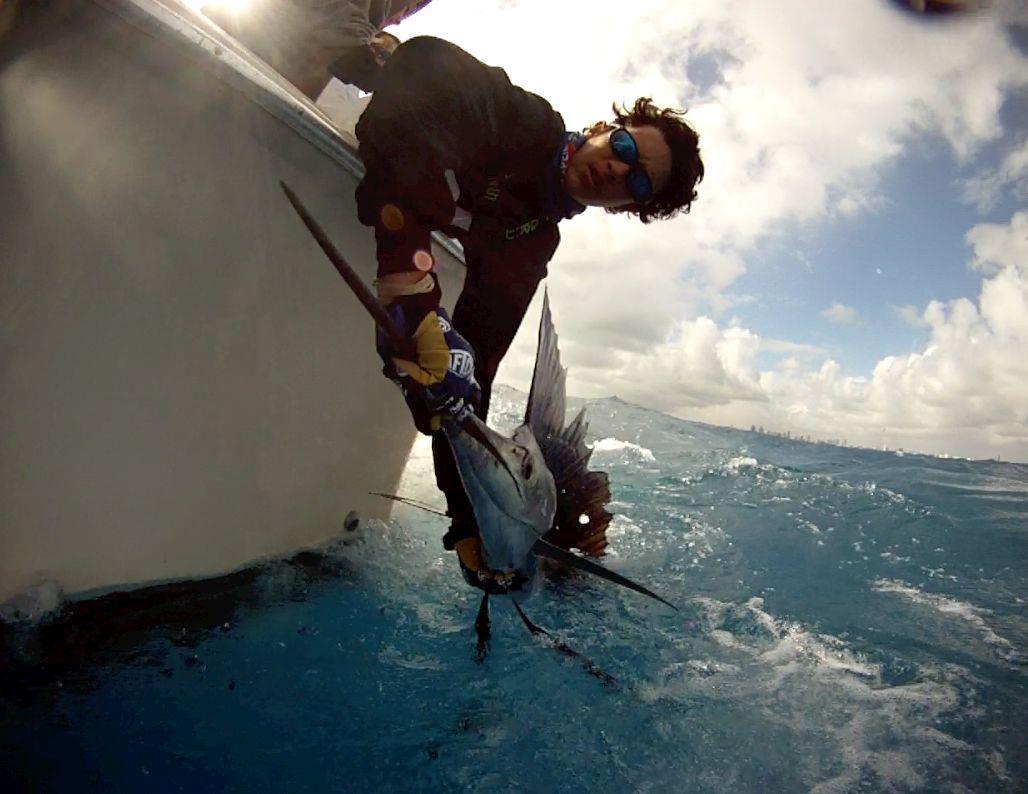 Final Tally- 1 sail, 3 dolphin, and 4 sharks in a short day
Two Half Day Deep Sea Fishing Charters Miami 12/7/12
Morning Half Day Fishing Charter
Today we ran 2 half day charters. In the morning half we went to kite fish out front with the 15 knot east wind. Bait was slow but fortunately we had threadfin penned up from last weekend. I popped the kites up in 280' out front in decent north current and INSTANTLY got covered up in little brown Atlantic Sharpnose sharks (i think thats what they are). We ended up catching about 10 with the rods bent the entire time. We also had 4 gaffer mahi thrown in so it wasn't all bad. Unfortunately, one of our guests got seasick before we could run south and reset in an effort to avoid the sharks and catch a sail. We headed in early which made a short trip even shorter.
Afternoon Half Day Fishing Charter
In the afternoon, we put together a special trip since the bite offshore was a little tough in the morning. We wanted to get action but still catch a gamefish so we went after kingfish and then planned on trying for a tarpon in the late evening. At the beginning we trolled north and caught a mahi before deploying live baits to begin bump trolling. We started live baiting in 250 on a slight edge and worked our way shallow. After a little while we had caught 3 more sharks and then ventured further toward the reef to target kings. In about 90' we had a triple header of fish on our live threadfin. We boxed a 20 pounder and a 7 pounder but the other got away. We reset and in about 110' we had another double header. We missed one and caught a 12 pounder. Satisfied with lots of drag scream, we headed to the cut to catch a tarpon. In 2 drifts we missed a fish and hooked up to a 50 pounder. We fought him for 10 minutes and got him boatside for a release. We were back at the dock by 7:15.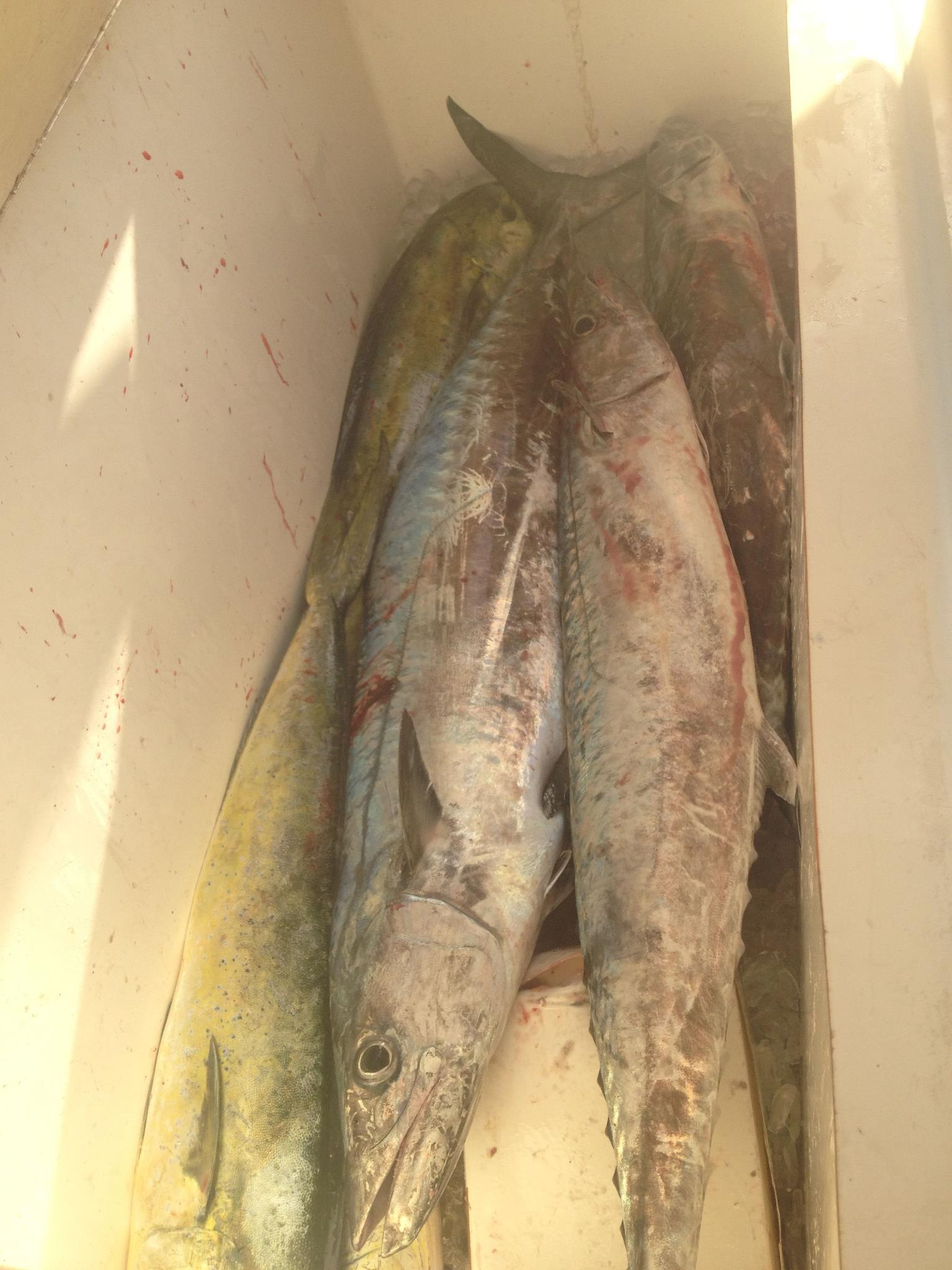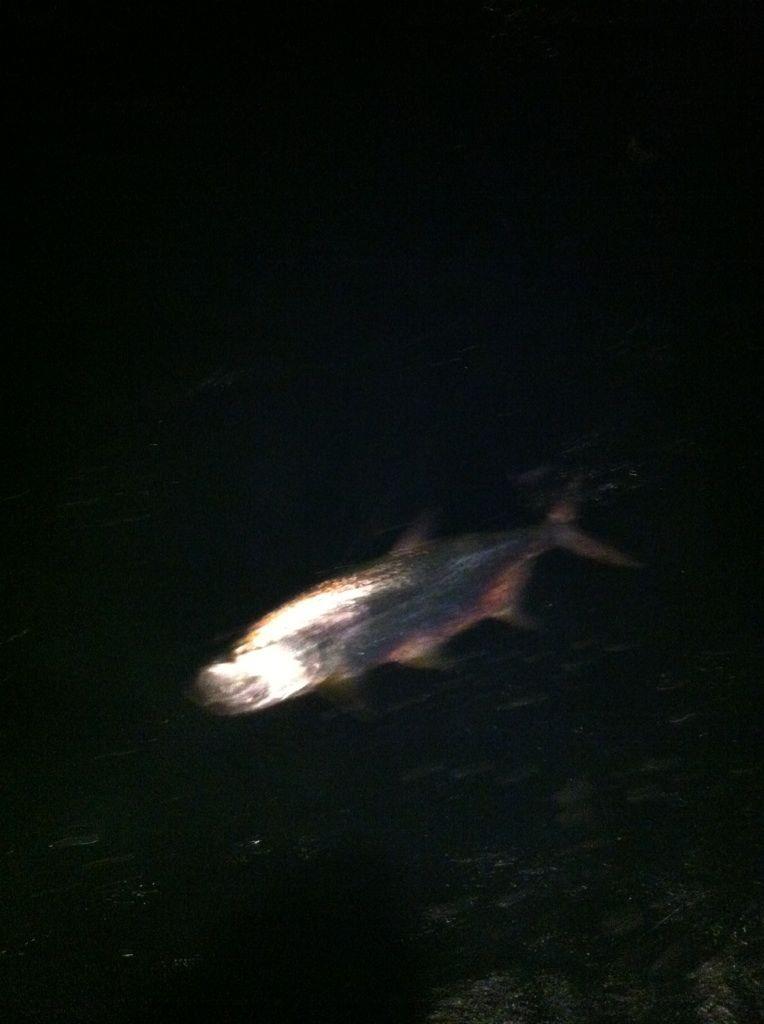 Final Tally- 4 Mahi and 10 sharks in the morning - 3 kings to 20 pounds, 3 sharks, a mahi, and a 50 pound tarpon in the afternoon
Fishing is great right now and should stay that way for a while. Check out this page
https://www.fishmiamicharters.com/offshore-fishing and join us for some deep sea fishing charters in miami.
---
‹ Back