Log
Spring Fishing off Miami
Fishing Action Heats up in Spring.
Hands down, my favorite months to fish Miami's offshore waters are March-May. This season we have seen string numbers of sailfish pushing down the line, good numbers of quality kingfish, the ever present bottom bite, and are just starting to see the springtime Mahi bite that got very good around this time last season.
Due to the gulfstreams presence along our continental shelf, the majority of our action happens between 100' -- 220' of water. Although flat lines can and will get bit, the activity behind a 6 line spread of kite baits really draws the most predators to the transom. Aboard the Blue Yonder we do our best to always hang as many kite baits as possible, while accenting the spread with flat lines and bottom lines to make sure as much water as possible is covered.
So far this season the number of sailfish migrating down our coast has been impressive. This last month we have been averaging around 3 sailfish per trip, withmany more quality opportunities not out of the question. Just this year we have had 4 days with over 10 sailfish releases. Days like this have fast and furious action, and sailfish flags are complimented with the occasional mahi, kingfish, or large blackfin tuna.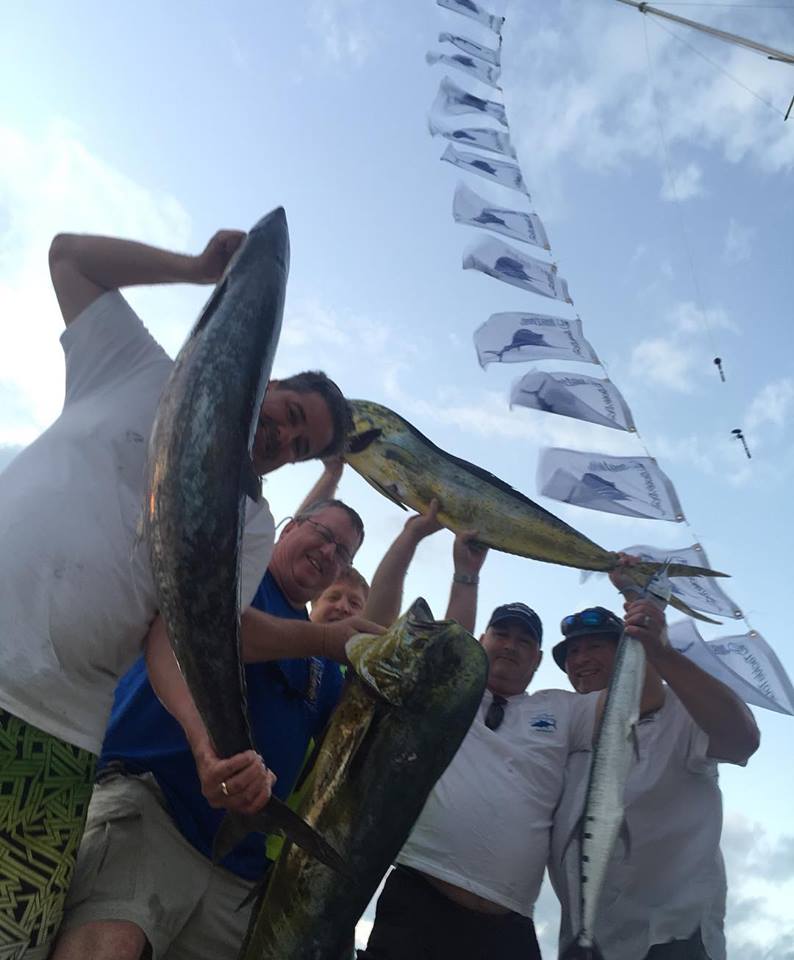 Light tackle is the name of the game for our pelagic species. We predominantly use 20 lb line classes for general purpose livebaiting, but will drop our line size to match our conditions. Every so often you may find a 15lb class spinning reel (or even lighter) in the spread. Get ready, because a sailfish on 15lb test isnt one youll soon forget.
Coming up any day now we will be seeing the first large blackfin tunas passing through. Large schools of these trophy tunas will blow up on the same baits meant for sailfish. In the event you get bit and the fight is taken deep, get the soy sauce ready. These fish are pack hunters just like sails and mahi mahi, so dont let off your guard after the first bite. Keep all your baits right up top and prepare for a multiple on these strong delicious gamefish.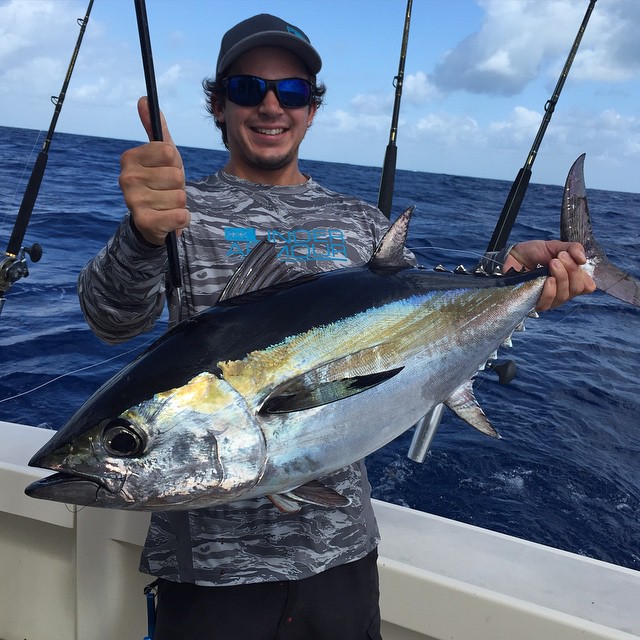 Fishing is picking up and we should only see more variety behind the boat as we get deeper into spring time fishing. Spring fishing off Miami is an excellent but we are usually booked up to reflect that. Give us a call if you're looking to get out there, dates are filling up quickly!
---
‹ Back