Log
Miami Fishing Camp
Double Threat Fishing Camp
Living in Miami has a number of benefits but too many people miss out on what makes Miami such a special place to grow up in. For five days captains Nick and Brent helped show 5 kids how wonderfully rewarding the ocean can be through our Miami Fishing Camp. Our Miami fishing camp is a hands on approach for teaching kids about the different angling opportunities Miami has to offer, while supplementing the experience with knowledge on the ecosystems that make our marine systems so important. It was an incredible week filled with fish and fun, and we can confidently say the kids have a true passion for fishing.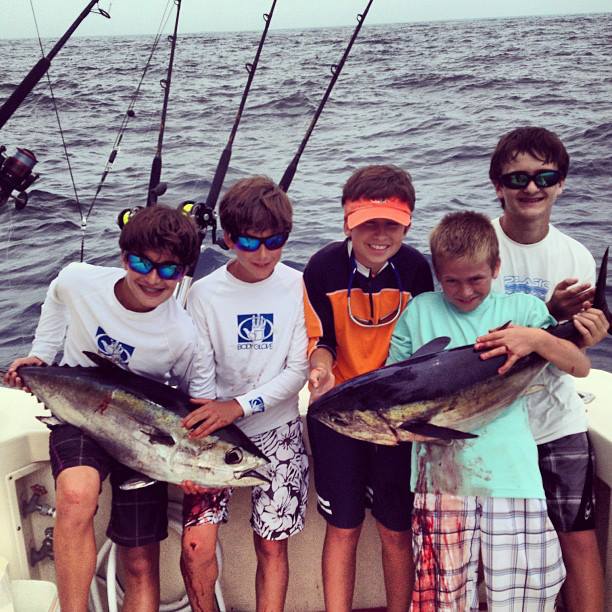 With five full days of fishing at our disposal, we were able to give the kids a well rounded fishing experience by sampling all of what Miami has to offer. Every day held something different in store for the group, and there was never a dull moment. Late spring is still a period of time marked by a strong offshore bite, and for three days we were able to find tuna, sailfish, kingfish, and snapper all on the edge with out an issue. We ventured further offshore for one day and found a vicious school of dolphin, where the kids had a blast baiting and gaffing their own fish in the frenzy (we boated 20 that day). On another day we stayed inshore because of the weather, but that didn't stop the kids from getting hooked up! All day long we had a chum line set up attracting sharks to the back of the boat. Using a kite, we were able to coerce some big bull sharks to eat baits right up on the surface giving the kids a great visual of the surface strike.
Offshore Fishing
Fishing Camp Day 1
Today we started off by breaking the ice with a pinfish tournament, and filled the wells full of cigar minnows at our favorite baits spots. From here we enjoyed the dead calm day offshore looking for kingfish, tuna, and sailfish right off the edge. It wasn't long before we were hooked up, and by day's end everybody's arms were sore.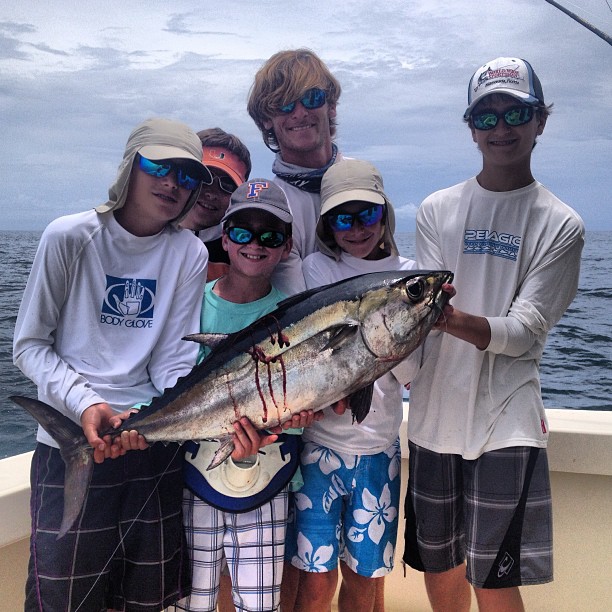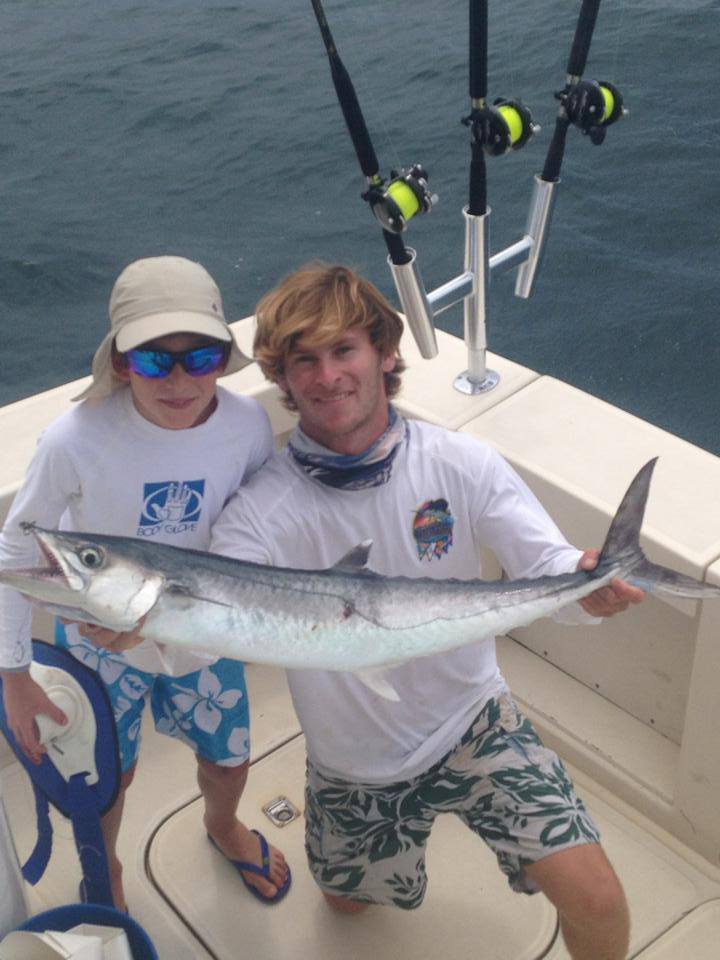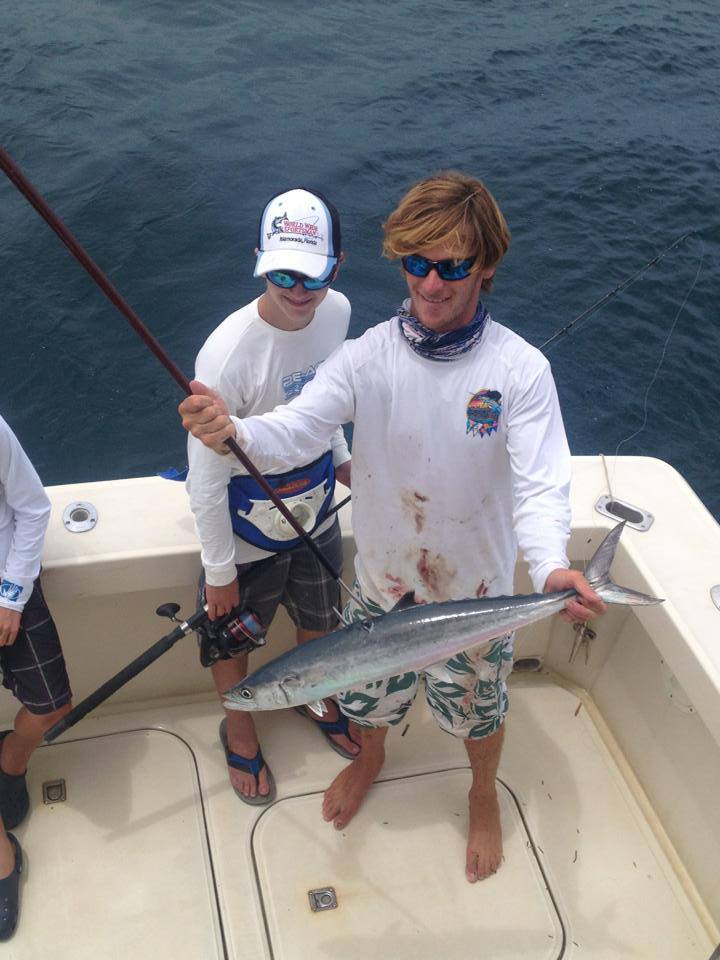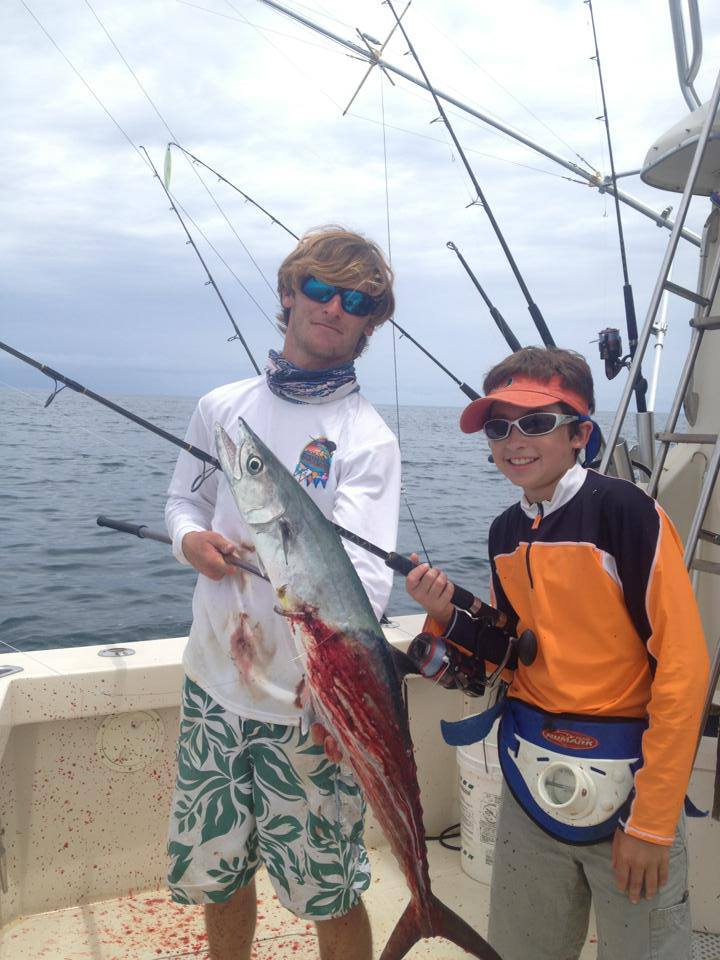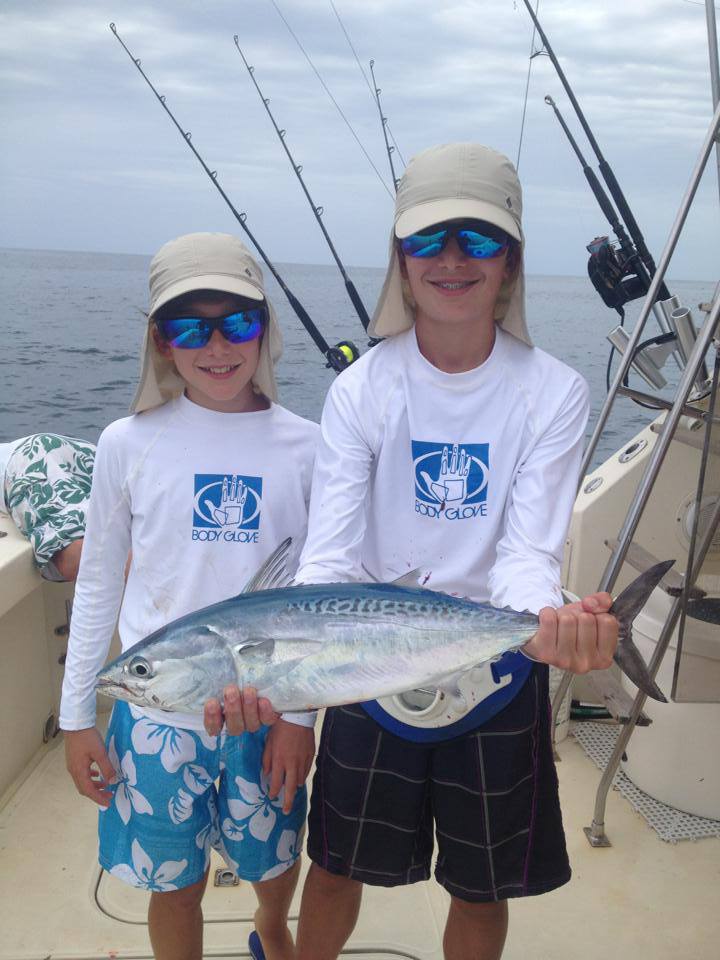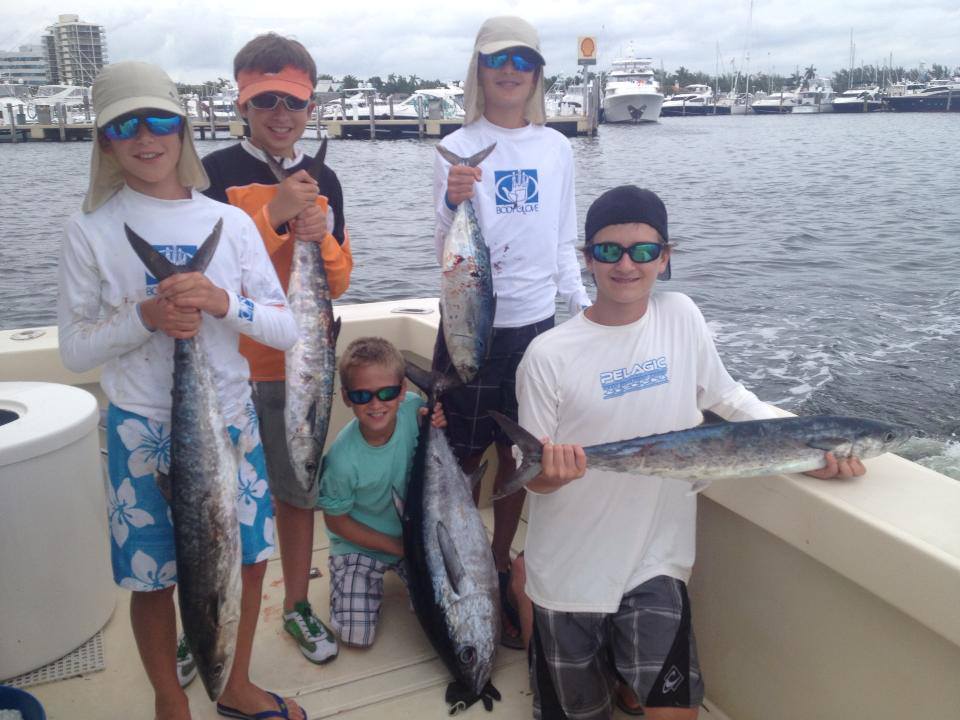 Swordfishing
Fishing Camp Day 2
Today we wanted to teach the kids everything about big game fishing by taking them swordfishing. For these fishermen to be successful, we needed them to understand the importance of meticulously rigged tackle, perfection, and patience. By days end the kids could operate the reel and knew the procedure required to deploy and fish the bait. We're very proud of how excited the boys were to keep at it and continue fishing, so much so that they wanted an extension to fish longer. We didn't get our swordfish but the camper's weren't any less enthusiastic about fishing for them.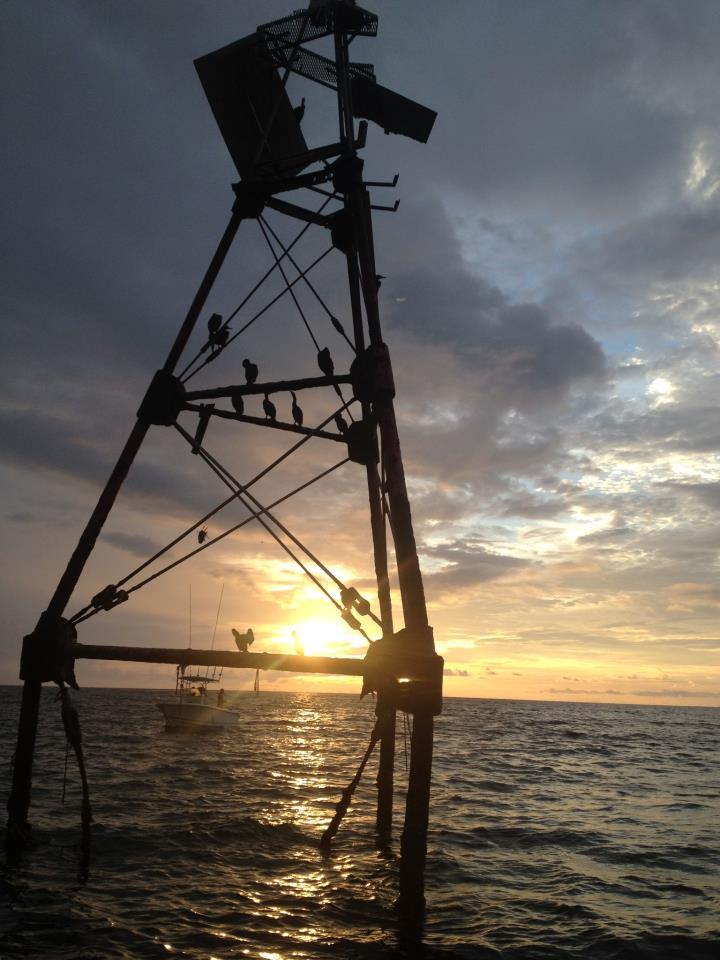 Kitefishing
Fishing Camp Day 3
Today the kids got back into the offshore groove by kitefishing the edge. Everybody got into tending to lines and watching kite baits, and the day got very interesting very quickly. The bottom rod was first to go off, and leo had his work cut out for him with a solid mutton snapper. Then we got into the tuna and boated a double header of fattys. Not long after we had another tuna eat a kite bait, and to finish the day we chased a free jumping sailfish that ended up finding our spread. The kids did a great job fighting their fish and they had a lot of sushi to eat for dinner.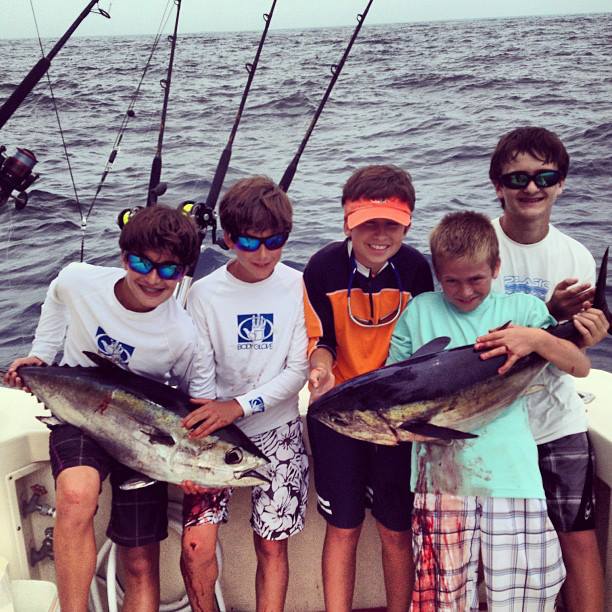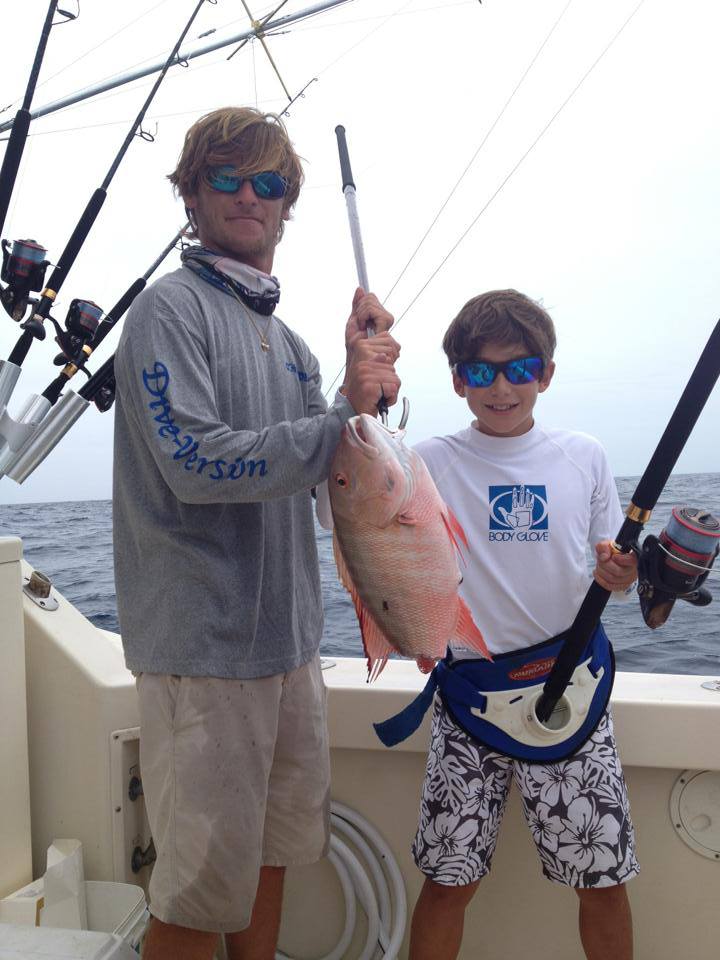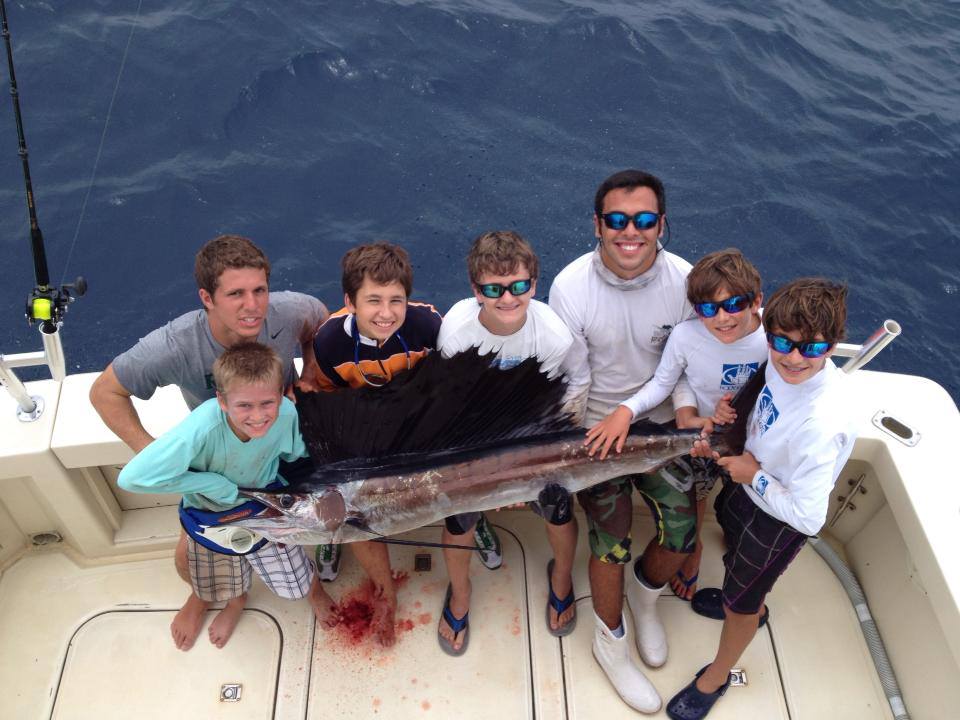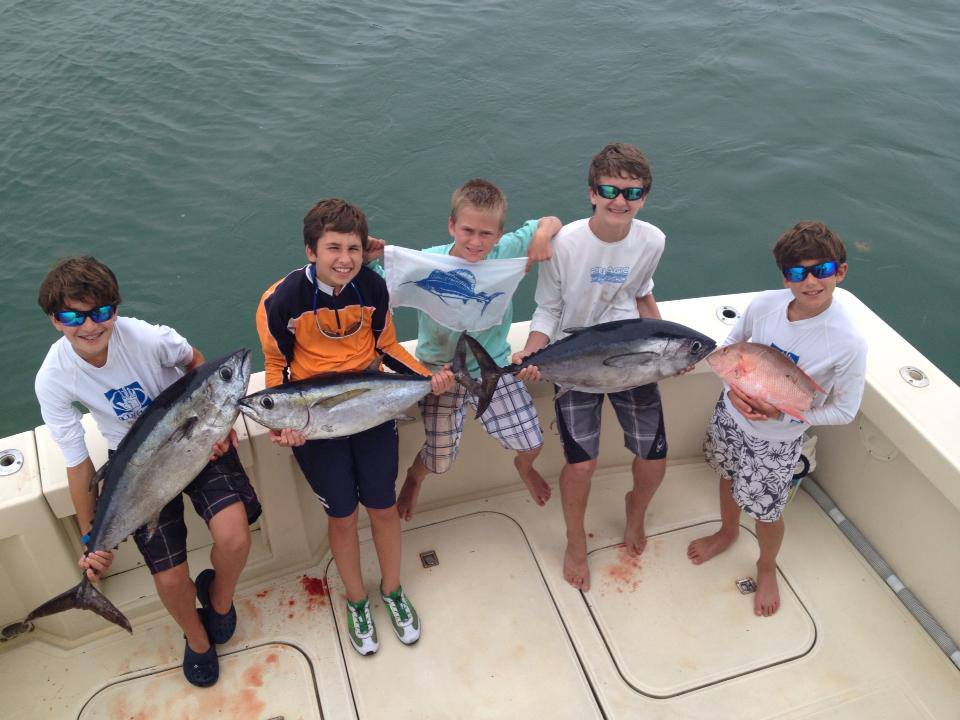 Shark Fishing
Fishing Camp Day 4
The wind picked up for our fourth day of fishing so we stayed closer to shore. Using the tuna carcasses from the days before, we set up a chum line that attracted a mess of sharks to the boat. The boats tag teamed bruiser bull sharks for the day, and we caught 2 seven footers and a big nurse shark.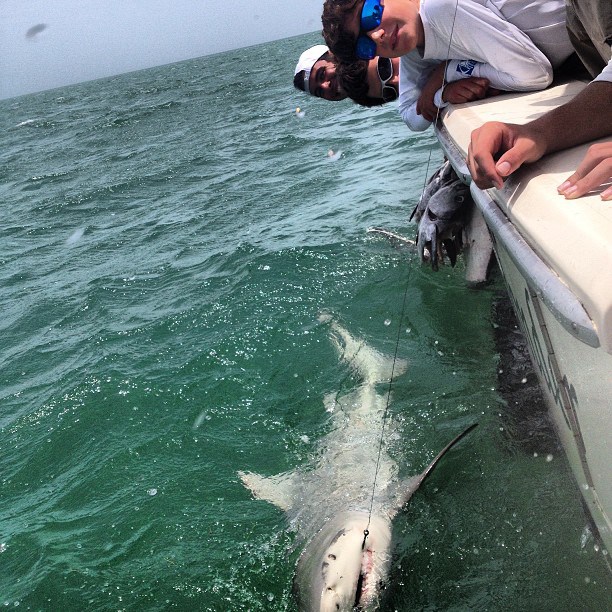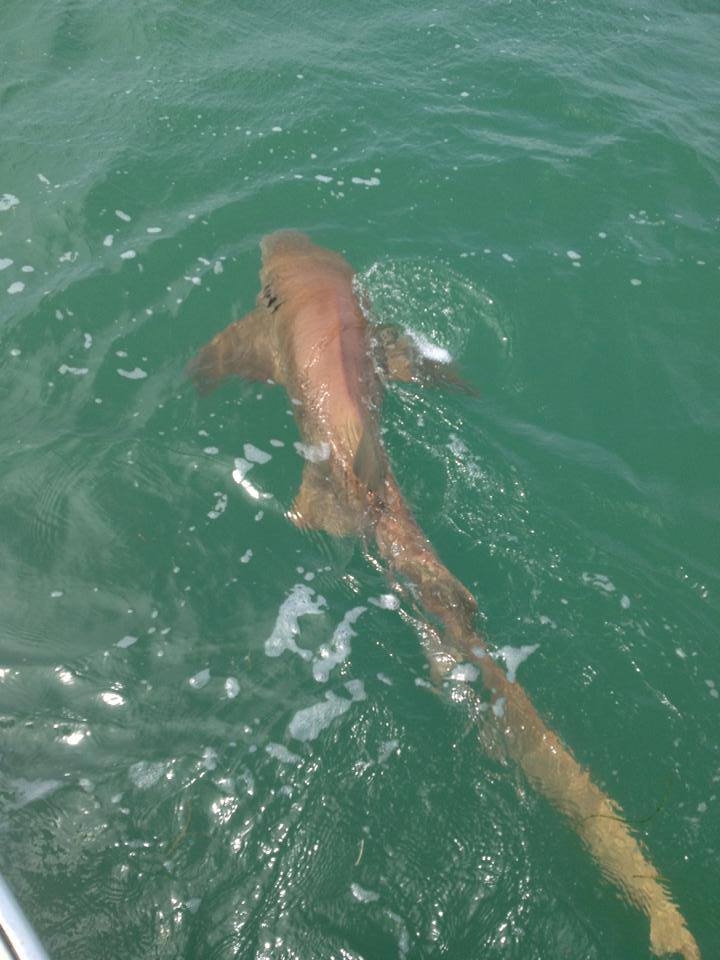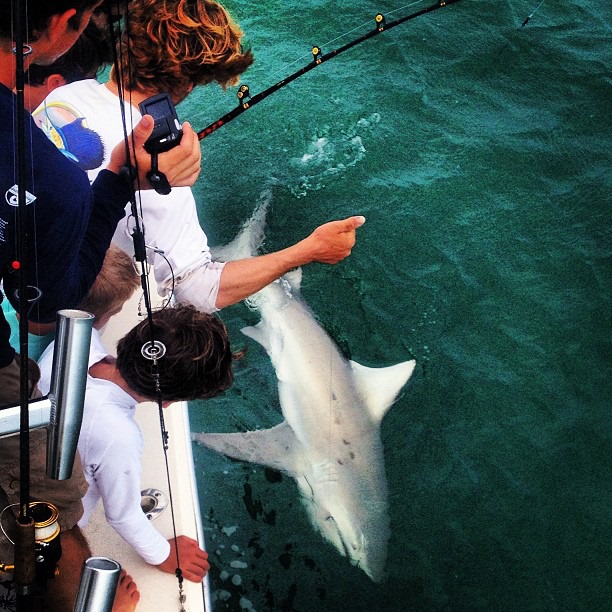 Dolphin Fishing
Fishing Camp Day 5
On our last day of camp we set up at our shark spot looking for some more action, but the bite was slower than we would have liked. Just as we were pulling the spread though a fat spinner shark ate a bait. The 6 footer didn't cooperate at the leader, but after his release we headed offshore. Offshore was a bit slow as well, but Chase got a mutton snapper before we headed out further looking for dolphin. It didn't take long before Nick found the fish and we got into them thick! It was a frenzy and the boys really got into the swing of things by baiting their own hooks and gaffing their own fish. It was a great way to end 5 days of fun.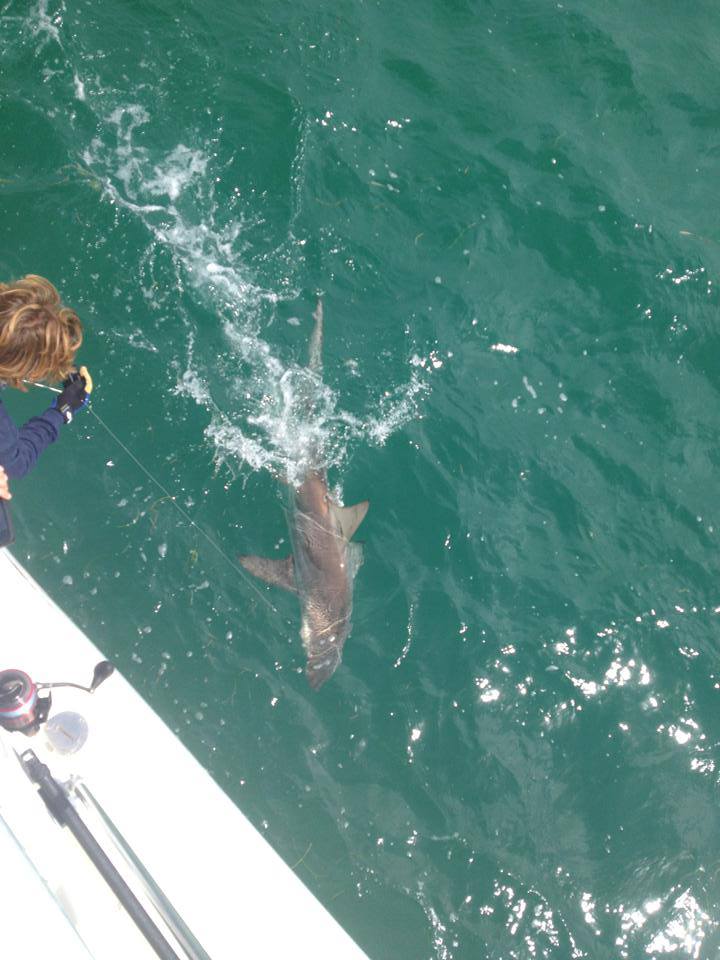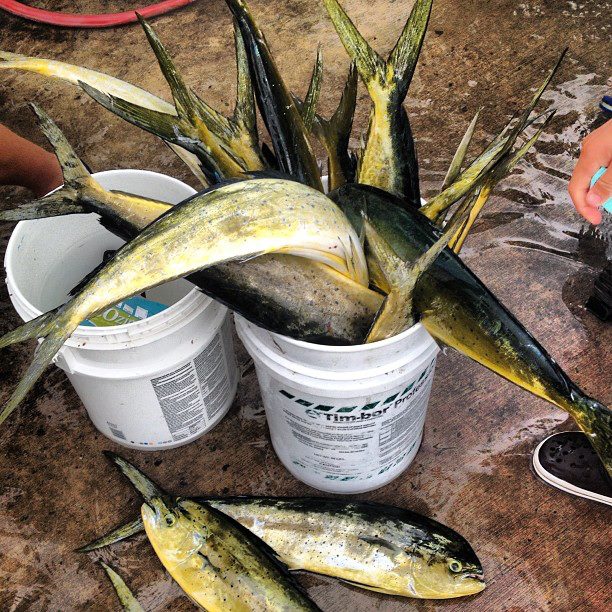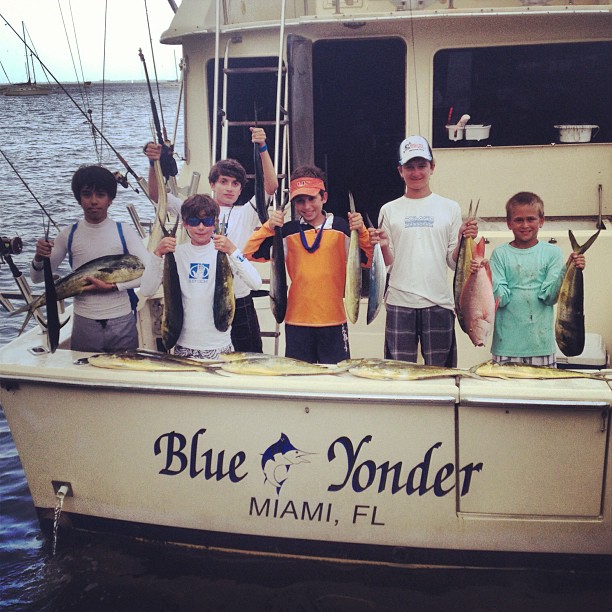 Take Kids Fishing
Intermixed throughout the week were also knot tying classes (with all different sizes of fishing line), baitfishing tournaments, pinfish heats (1 on 1 competitions), multiple hookups, and even some dancing (the kids had a few moves to teach us from "Eye of the Tiger". The kids never stopped asking questions and were anxious to learn more every day, and Nick and I were happy to oblige them. Overall, the kids had a blast learning about the different tactics and techniques used to target all different types of gamefish off Miami, and we hope they'll remember it for the rest of their lives!
Fishing Camp Video
We knew from way in advance that the camp was going to be a blast, so we made sure to bring a camera aboard to log the experience. Little did we know that we would get so much incredible footage from the action. Nick did a great job putting the video together and now the boys can log onto youtube and relive the week any time they want. It really was a lot of fun for us as well, and the video just makes telling the story that much better. http://www.youtube.com/watch?v=d4Y2grzcF6c
Fishing Camp Contact Information
If you're interested in inquiring about 5 days of Miami Fishing Camp please feel free to contact us. We would be happy to answer any and all of your questions. Double Threat Charters Phone (786) 239 7448 Email info@doublethreatcharters.com
---
‹ Back