Sharks
Sharks
Peak Season: Year Round
Best Charter: Full Day Offshore
Best Technique: Wreck Fishing
Best Bait: Anything
Table Fare: Not Worth It
Shark Fishing Miami
Sharks are an ever present element of South Florida's ecosystems. They can be caught in any Offshore or Inshore Charter. Mako, tiger, thresher, hammerhead, black tip, reef, and bull sharks swim the oceans and can be seen anywhere from the reefs to the middle of the Gulf Stream. Double Threat Fishing Charters often experience hungry hammerheads attempting to eat kite baits, blacktips that pounce flat lines, and bulls chasing tuna when deep sea fishing off Miami. A number of species exist inshore too, and they aren't always small. Bulls, Lemons, and Bonnet heads prowl inshore flats and channels constantly on the lookout for food. Hammerheads and bulls love to dine on tarpon and snook that are hooked up while fishing in inlets. Bulls and lemons will also eat casted lures and baits on inshore fishing charters in Flamingo.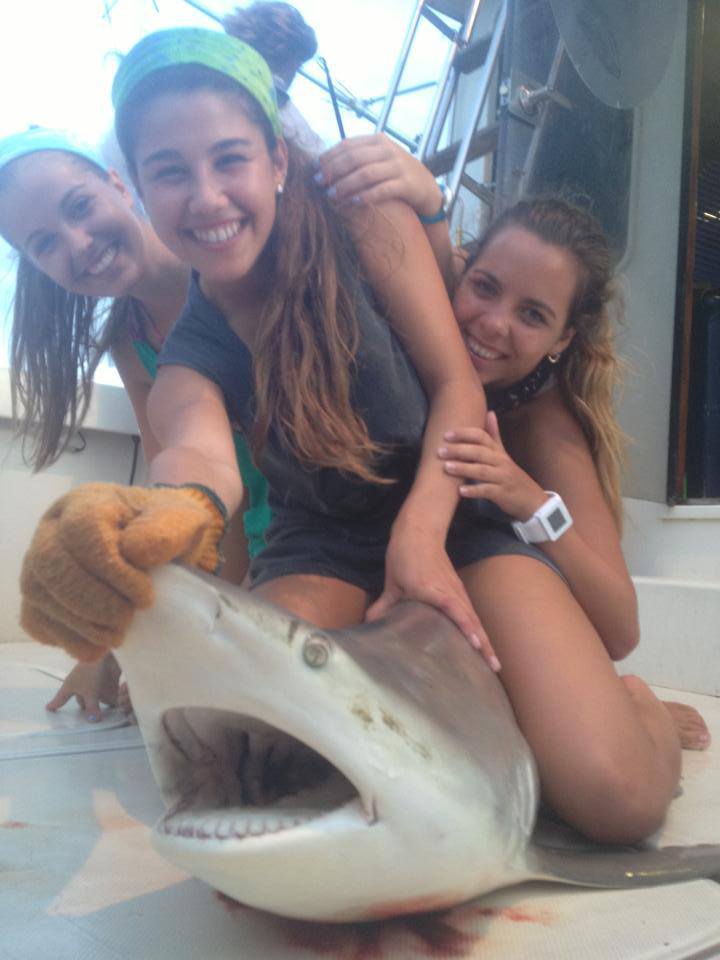 Shark Fishing Charters
Certain species such as bulls, hammers and makos require heavier tackle to target due to their inherent sizes. All three can reach 300 plus pounds, with hammerheads and makos capable of much larger weights. Miami shark fishing can be exciting if you are lucky enough to hook up. Standup 30 wide setups are considered average, with 50wide setups a more comfortable match (depending on the environment). Shark fishing offshore of Miami means heavier tackle since the fish have free reign to run as far and as deep as they'd like. Fishing inshore is much more enjoyable when using light tackle. Even sharks up to 6' can be fought with relative ease on light tackle. Wire traces are a given and small, strong, light wire hooks are needed to penetrate the sharks' tough skin and toothy jaws. As far as bait goes, anything works. Fresh dead bait, live bait, even artificial lures take sharks. Sight casting and chumming are the most exciting and effective methods for taking sharks. Whether you join us for an Inshore or Offshore Fishing Charter in Flamingo, the Keys, or Miami, you should know that sharks are always somewhere in the vicinity!