Red Grouper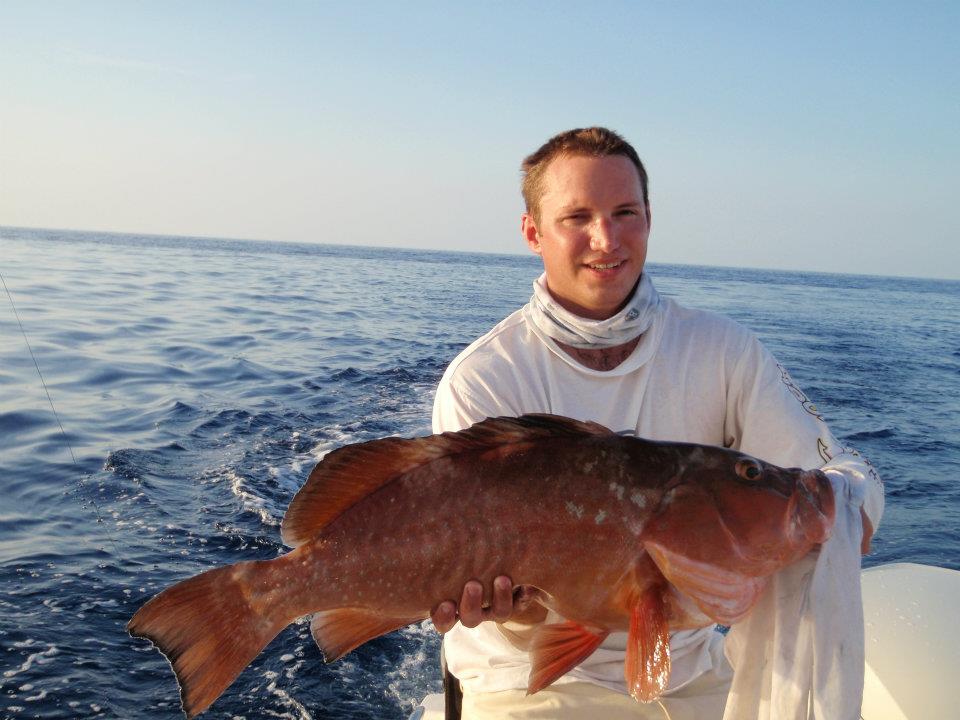 Peak Season: Year Round
Best Charter:Full Day Offshore
Best Technique: Wreck Fishing or Patch Reef Fishing
Best Bait: Shrimp on Patches, Jigs deep
Table Fare: Excellent
Red Grouper Fishing
This coppery colored grouper makes its home in small coral heads or openings in limestone bottom. Red grouper are predominantly small in comparison to their cousins, rarely reaching more than 15 lbs. Reds are eager to eat jigs and baits fished close to or along the bottom, periodically bounced to give the baits more appeal. Reds provide great fights on light tackle, so we typically use spinning gear when working fishy areas.
Bottom Fishing Charters Miami
Five feet of 50 or 60 pound Bullbuster monofilament attached to 50lb PowerPro braided line does the trick while jigging. The sensitivity of the braided line allows the angler to feel the strike in deep water, and yank the grouper out of his hole before he can rock you up. Even though they aren't as large as Black Grouper or Goliaths, they still offer a great fight and are delicious to eat. Reds can be caught as shallow as 10 ft (we run into a few on our Patch Reef Charters when fishing off Miami), down to 150ft further south of Triumph Reef and in the Dry Tortugas. Deep jigging offshore Miami, bottom fishing in the keys, and jigging while drifting in the gulf all serve as productive methods for harvesting red grouper.