Peacock Bass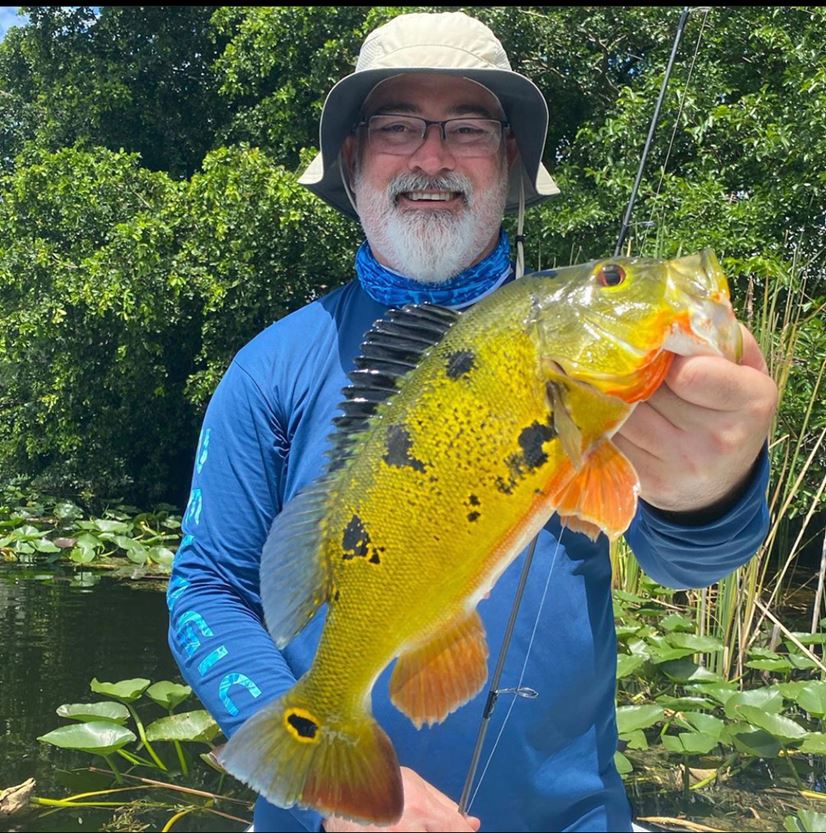 Peak Season: Fall for schooling fish and spring for bedded pairs, but they bite year-round
Best Charter: Half Day Freshwater Fishing
Best Technique: Fast retrieve swimming plugs, live bait and top-water
Best Bait: Live minnows or fast-retrieve baits
Table Fare: Catch and Release Only
Peacock Bass Fishing Charters
The peacock bass found in Miami are actually native to the Amazon River basin. They were actually introduced by FWC in the mid 80s in an attempt to control overly-abundant exotic forage fish. I'll never understand their rationale of introducing an exotic species to eat other exotic species but our freshwater fisherman are forever grateful.
Due to temperature limitations, these fish are only located in the waterways of Miami and Broward county. Once you get north of Palm Beach, the fishery is pretty much nonexistent. Peacock bass fishing is a great way to enjoy one of the Amazon's trophy gamefish in a convenient urban setting.
Growing up, there isn't an avid fisher-kid in Miami who didn't spend some of their time sneaking around backyards throwing jigs at bedding peacocks along canal or lake banks. If you could get on a boat, it was pretty much game over. Peacock bass are hard fighters and VERY aggressive. Bedding fish will often strike just about anything from jigs to flies. Peacocks are pretty much incapable of turning down a live shiner as well.
Our good friend and freshwater specialist Captain Abie Raymond is happy to help you knock these species off your bucket list. Feel free to give us a call and we'll help you coordinate a trip.