Largemouth Bass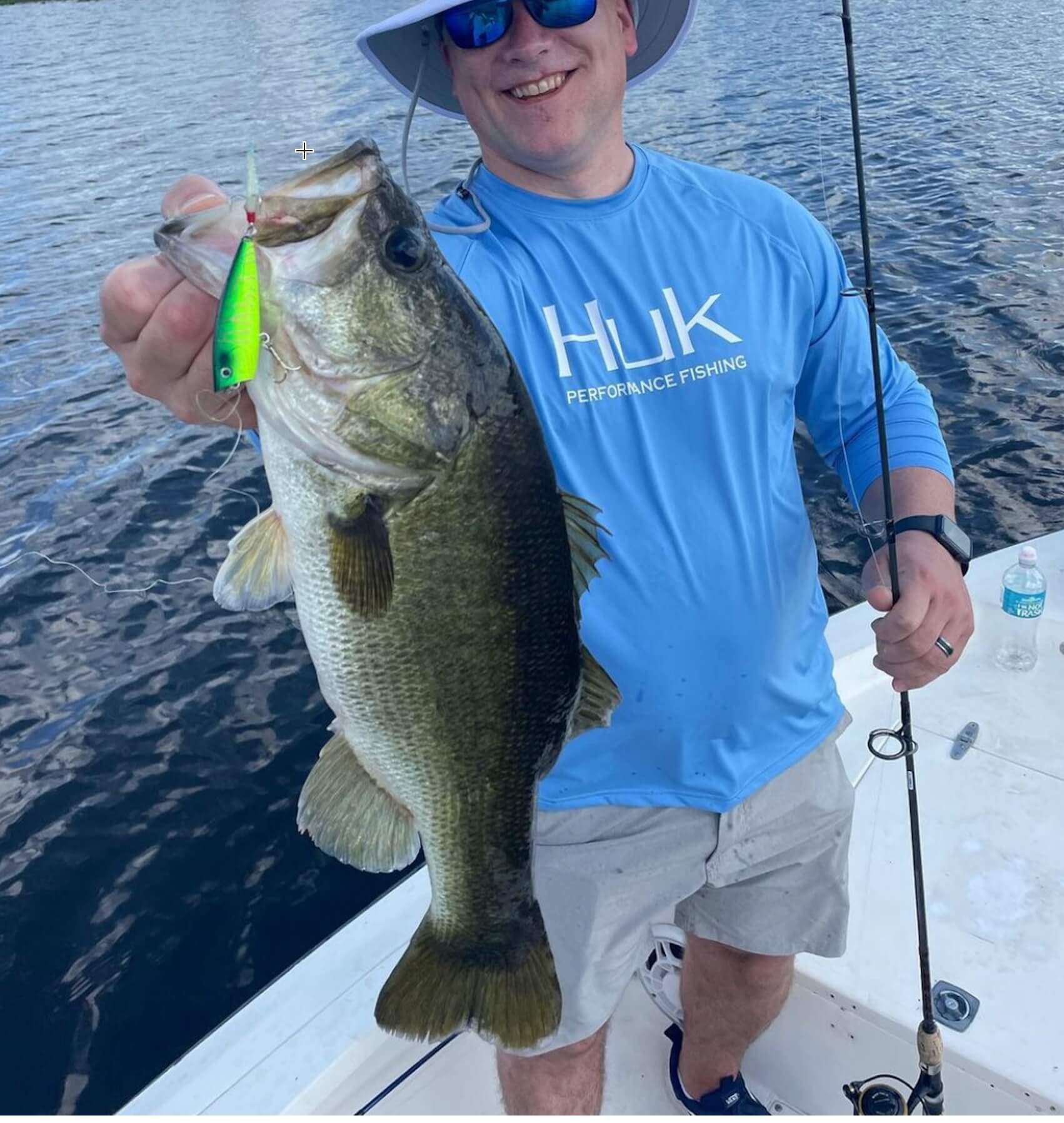 Peak Season: Summertime
Best Charter: Hald Day Freshwater
Best Technique: Casting Artificials
Best Bait: Silversides
Table Fare: Catch and Release
Largemouth Bass Fishing Charters in Miami
Miami has some world class urban fishing for a variety of species you can't catch anywhere else in the United States. Between our freshwater canal systems and the Everglades alone, we can catch peacock bass, clown knifefish, snook, tarpon, jack crevalle, cichlids, tilapia, alligator gars, and you guessed it: largemouth bass. Largemouth have been forced to compete with peacock bass in our waterways which definitely puts a damper on their population growth but we have a thriving bass fishery in Lake Okeechobee and out west in the Everglades.
Best Techniques for Bass
It's hard for bass to turn down a lively silverside while fishing a canal bank or structure on a lake but this isn't our preferred method for targeting them. The largemouths in Miami are almost always mixed in with peacocks so there's a chance we catch them on live bait but we prefer fishing with artificial lures.
Table Fare
Largemouth bass are pretty good eating but their tablefare is certainly eclipsed by their importance as a gamefish. Like many captains, we strictly catch and release bass.