Kingfish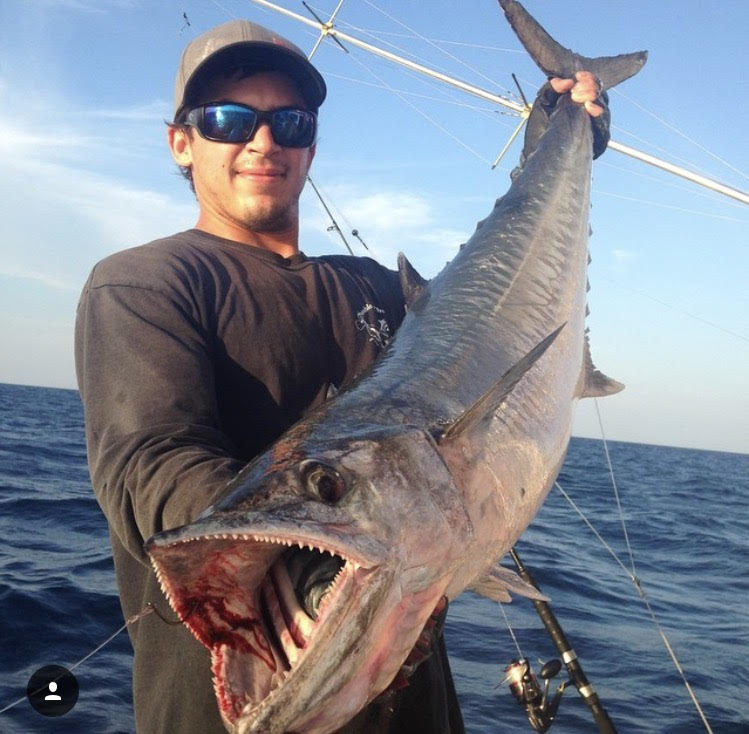 Kingfish
Peak Season: September- November, April- May
Best Charter: Half Day Offshore
Best Technique: Live Baiting
Best Bait: Goggle Eyes, Pilchards
Table Fare: Good when smoked
Kingfish Charters in Miami, Florida
These speedsters prowl the reefs from 60'- 150' looking for their next meal. Kingfish range in size from 5lb snakes to 50lb smokers, and are tons of fun on light tackle. Though they can be shy on the troll, they make themselves known when kite fishing in Miami by rocketing out of the water at high speeds. During our deep sea fishing charters, we often target kings by setting live baits in different levels of the water column.
How to Catch Kingfish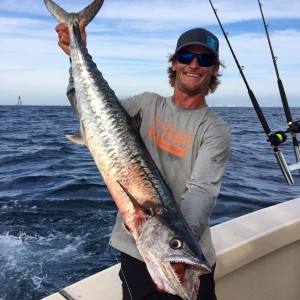 Hooking these fish can be difficult as they slash baits and miss the hook. They are often snagged by the hook and its best to fight them with light drag so as not to lose them. Their sharp teeth make wire traces a must because they will easily slice through monofilament leader. Kingfish are quick to respond to chum slicks and the larger individuals never pass up an opportunity at a lively blue runner or goggle eye. Fall sometimes dishes out the best action with smaller 'snake' kingfish but the smokers are definitely here in spring. Kingfishing with light spinning tackle is the most fun when fishing the edge as long as you have ample line capacity to get through their first runs. Otherwise, light conventional gear is more than adequate to boat even the largest individuals.