Jack Crevalle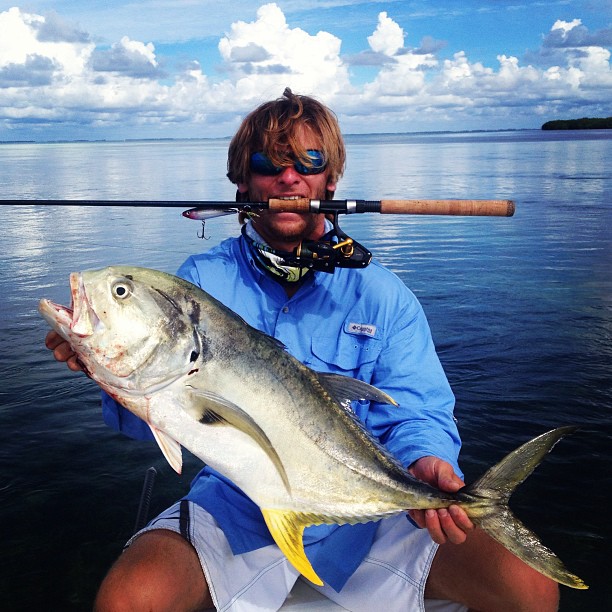 Jack Crevalle AKA Canal Tuna
Peak Season: Year Round
Best Charter: Half Day Inshore
Best Technique: Live Baiting, Throwing Artificials
Best Bait: Finger Mullet
Table Fare: Poor
Jack Crevalle Fishing Miami
Jack Crevalle are a coastal/inshore species of jack. They aren't the best table-fare but they are one of the hardest fighting fish we catch. Jack crevalle can be found deep in the backcountry and as deep as a few hundred feet of water inhabiting wrecks. Although they habitat a relatively diverse niche, the best place to consistently target sizable jack crevalle are in the vicinity of finger channels and inlets. We didn't name them canal tuna for no reason, their strikes are explosive, they fight hard and dig deep like a tuna, and they commonly ball bait and hunt in large schools. The best areas for jacks are spots with moving water and decent tidal flow. If you have structure and tidal flow, the next most important factor is the amount of bait present. Jacks are aggressive hunters and will chase schools of bait such as finger mullet all over the place from the beach to deep within canals.
How to Catch Jack Crevalle
Because of their aggressive nature, jacks are a ton of fun on artificial lures. Live bait is probably more effective overall but the sport of catching big jacks on artificial lures is hard to beat. Jacks will destroy just about any artificial lure. Top waters, plugs, jigs, and more are all fare game. If they are feeding on mullet, topwaters are definitely the most fun. Walking the dog and waiting for that explosion is an epic feeling. If you are working inlets, docks, or other structure, jigs and plugs such as x-raps are definitely a safe bet. Jacks are an awesome inshore fish and while they might not be as glorious as the big 3, they are a blast on light tackle and great by-catch between bucket list fish.