Amberjack
Amberjack
Peak Season: February-June
Best Charter: Full Day Offshore
Best Technique: Drifting the Wrecks
Best Bait: Vertical Jig
Table Fare: Decent (sometimes have worms)
Wreck fishing for Amberjack
Pound for pound, Amberjacks are one of the hardest fighting game fish offshore Miami. Amberjack roam deep reefs and wrecks at about mid depth, feasting voraciously on fish swimming by in the current. Amberjack can be targeted with heavier conventional or spinning gear rigged with braided line, 80lb mono leader, and either live bait or vertical jigs.
Vertical Jigging for Amberjack
Jacks are reaction strikers, so when jigging, the quicker the better. Amberjacks off Miami can reach weights of 60lbs or more, and will engulf most anything that looks edible. These jacks have a thick black bar that crosses through their eyes when they get aggressive. Amberjacks call reefs and wrecks home year round, though they typically bite best when there is a fair amount of current moving over the structure. Smaller AJ's make for fair meals on the table, though larger ones typically contain worms. Our wreck fishing charters out of Miami and the Keys typically release these fish after enjoying the fight they have to offer.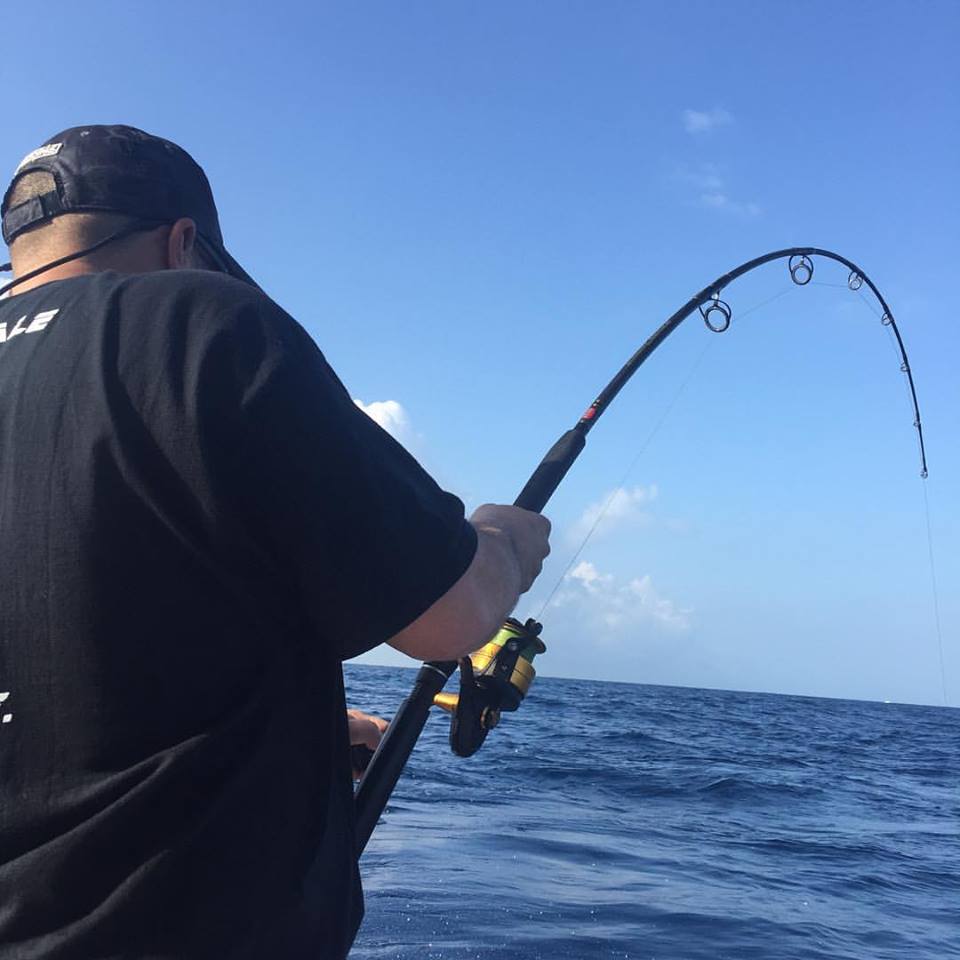 CHECK OUT THE TRIPS BELOW OR CONTACT US AND WE'LL DO THE REST!