Goliath Grouper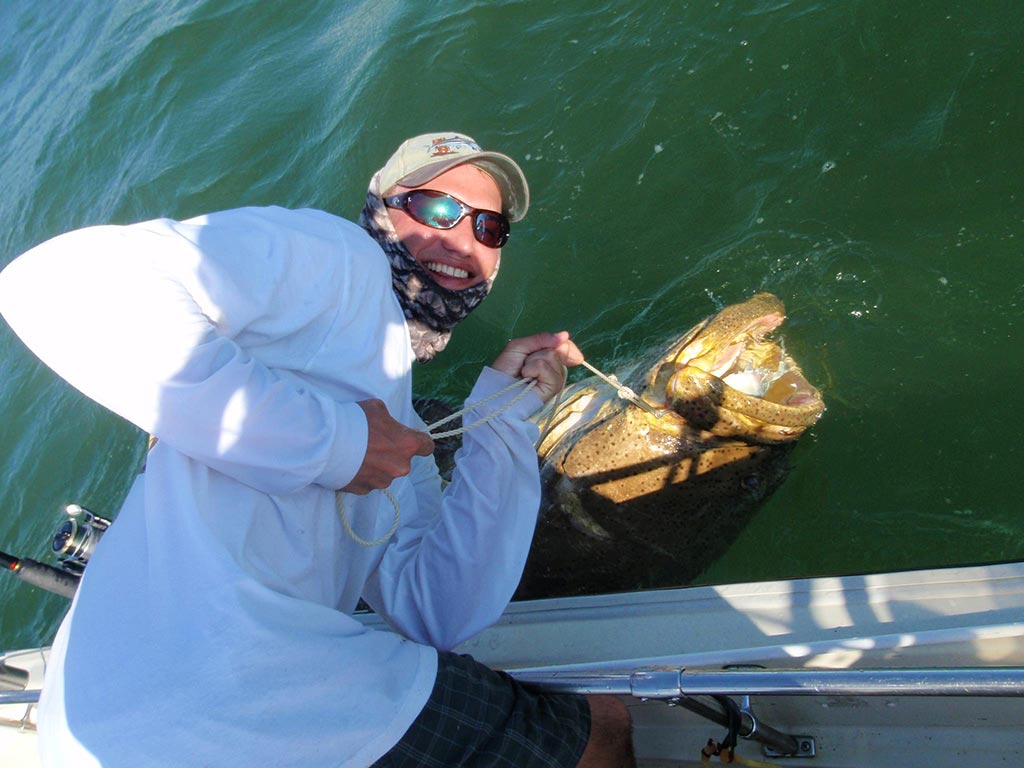 Peak Season: June-August
Best Charter: Not Available
Best Technique: Wreck Fishing
Best Bait: Big Live Bait
Table Fare: Not Legal to keep
Goliath Grouper Fishing
Goliath Grouper have made a major comeback over recent years after being completely decimated by commercial pressure in the 70s and 80s. Now it seems as though many wrecks are occupied by these fish but unfortunately they are rarely caught off Miami. Goliaths can reach weights over 600lbs and love to engulf anything they can fit in their mouths, whether that is a jack, snapper, snook or permit, they couldn't care less. Although their aggressive personalities make them easy to hook, pulling them away from the safety of their dens is another matter entirely. Even with the heaviest tackle, set with the heaviest line and drags, Goliaths do what they want, when they want. Most of the Goliath Grouper are caught in the Gulf of Mexico or Central Florida.
How to Catch Goliath Grouper
Depending mainly on the depth of the water and the structure, we employ 30-80 size reels on broom sticks for standup rods. 50lb line is considered light in this fishery, and 150lb leader? Forget it. We never go under 300lb test, and they still manage to break us off on the reefs and wrecks. Not to mention the occasional bull shark that steals the bait before the goliaths even see it. 16-20/0 sized circle hooks are crimped solidly to the leader before being sent down. Goliaths aren't particularly pretty, but they make up for their looks with brute strength.